We as followers of hockey loathe 'the dog days of summer' for reasons other than the sweltering heat.
No games. Few roster moves. In fact, there is so little action, some of us get desperate and watch…baseball. The horror of it all.
Fear not, my friends, for I am here to add some Pittsburgh Penguins talk to your life with a little summer series called 'Penguins Head-to-Head'. In this series, I will put a current member of the Penguins against a high-profile player from the past.
Today we review the criteria to help us decide who the better player is between Phil Kessel and Alexei Kovalev. I am asking readers to submit their suggestions for future 'Head-to-Head' discussions. Leave your ideas in the comments below or message me on Twitter. I have already had some great possibilities suggested.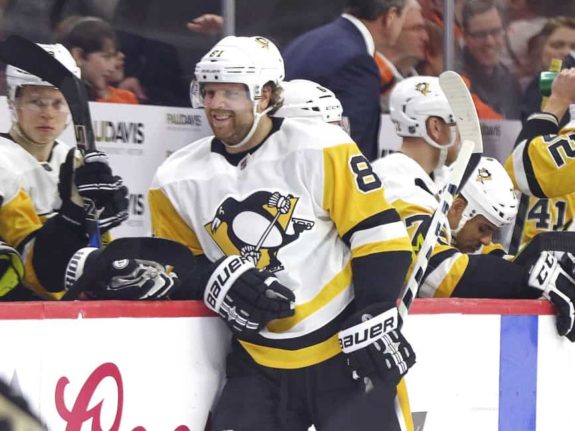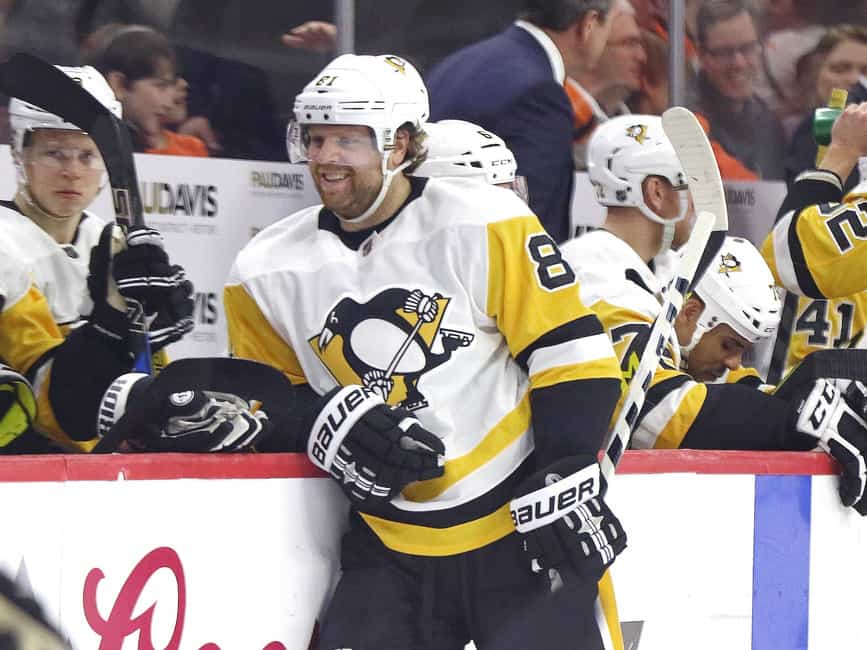 Category 1: Pedigree and Acquisition
Where both of these players were drafted and how the Penguins acquired them does not factor into which one was better, but it does add a little backstory to the conversation.
Kovalev was drafted 15th overall in the 1991 NHL Entry Draft by the New York Rangers. The Russian had some success in New York, collecting 130 goals in a little over six seasons. But having peaked at 24 goals in 1995-96, the opinion grew that he wasn't living up to his potential and was lacking in dedication. This frustration led to a trade that revitalized his career in Pittsburgh.
When the Penguins acquired Kovalev in late 1998, the team was in a rather dramatic transition period. Most of the players that won championships with the team were gone. Mario Lemieux was in his first retirement, which led to a 26-year-old Jaromir Jagr becoming the leader of the franchise.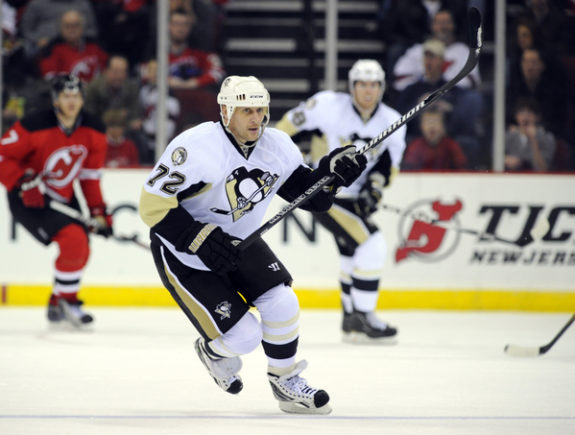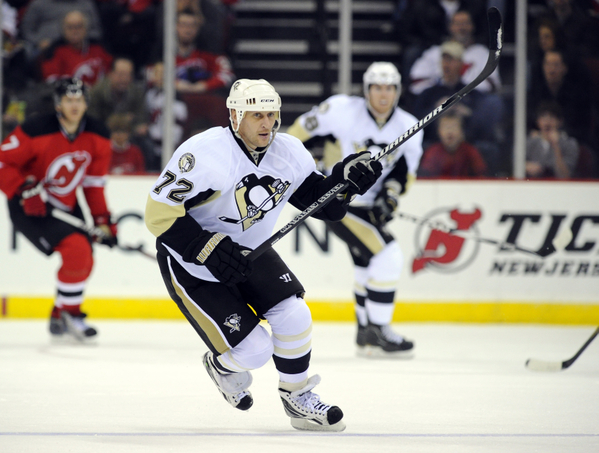 "Kovie" was acquired along with Harry York, while the Rangers received Petr Nedved, Sean Pronger, and Chris Tamer. Nedved was a good player for the Penguins, but with repeated contract disputes, he had worn out his welcome among the fanbase. Below is a quote from a 1998 Post-Gazette article written by Dejan Kovacevic that sums up the feeling at the time pretty well.
In the past 17 months, Petr Nedved has contributed nothing to the Penguins.

And there is no guarantee that over the next 17 months, Alexei Kovalev won't contribute exactly as much. But there also exists a chance that he could blossom into one of hockey's finest forwards.

Kovalev is the supremely gifted but equally enigmatic right winger the Penguins acquired from the New York Rangers yesterday, along with center Harry York, for Nedved, center Sean Pronger and defenseman Chris Tamer.
Kessel, who was drafted fifth overall in 2006 by the Boston Bruins, was acquired under very different circumstances. Penguins general manager Jim Rutherford was tasked with fixing the failed dynasty left behind by Ray Shero and faced a ton of backlash after trading for Kessel.
The American-born winger was acquired from the Toronto Maple Leafs along with Tim Erixon, Tyler Biggs, and a conditional second-round pick which ended up being Kasper Bjorkqvist. Going the other way were prospect Kasperi Kapanen, Scott Harrington, Nick Spaling, a conditional first-round pick, and a conditional third-round pick.
The backlash was due to a perception that the Penguins were again trading the future and adding an expensive contract to a club already strapped with top-heavy salaries. Not to mention that Kessel was a player who had some success with his former teams, but the opinion around the league was that he did not live up to his potential, and lacked dedication. Sounds familiar, huh?
Category 2: Numbers Don't Lie
Statistically, the two players will have similar numbers by the time Kessel calls it quits.
| | | | | |
| --- | --- | --- | --- | --- |
| | GAMES PLAYED | GOALS | ASSISTS | POINTS |
| KOVALEV | 1316 | 430 | 599 | 1029 |
| KESSEL | 914 | 330 | 411 | 741 |
Kovalev ranks 78th in points all-time among NHL skaters. That is more than guys like Vincent Lecavalier, Henrik Zetterberg, and Markus Naslund.
Kessel is ranked No. 202 and counting all-time, and 22nd among active players. All stats above are from hockeydb.com.
An interesting thing about both of these players is that despite playing on teams with elite talents such as Jagr, Sidney Crosby, and Evgeni Malkin, neither Kessel nor Kovalev spent much time with high-end linemates.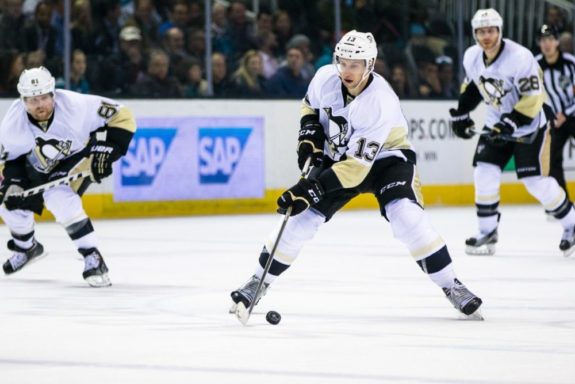 One of the best lines in the NHL for a period during the early 2000s was Kovalev, Robert Lang, and Martin Straka trio. In more recent times, everyone remembers the 'HBK' line of Carl Hagelin, Nick Bonino, and Kessel. So while both Kovalev and Kessel did have good players alongside them, by no means did anyone feed them points on a regular basis.
I recently wished on Twitter that someone could invent the time machine to bring back a young Kovalev to play with Malkin. Of course, with all of the other things that you could do with a time machine, putting elite hockey players together would be the top priority. I'm sure that the scientists would understand.
Category 3: Overall Talent
Both Kessel and Kovalev are supremely talented players who made a big mark on their respective generations. Both have been traded away from teams because they were labeled enigmatic, or even lazy. But while their stories sound eerily similar, there are traits that separate the two stars making it difficult to declare one player better than the other.
I believe that Kessel is the better goal scorer and has done more to earn the title of 'sniper,' eclipsing the 30-goal mark six times in 12 NHL seasons. Kovalev only hit that milestone three times while having played about 400 more games. Phil 'The Thrill' may not be an elite playmaker such as Crosby or Malkin, but few players are as lethal when rushing down the wing and firing a wrist shot.
I recall listening to the 2006 draft and hearing the broadcasters compare him to Jordan Staal and Jonathan Toews, while commenting that Kessel's face was a bit fuller than the other prospects and that he had a reputation for being lackadaisical. This stigma has followed him clear to today's hot dog memes, but it cannot be denied that he has a scoring touch that would make most of the greats of the game jealous.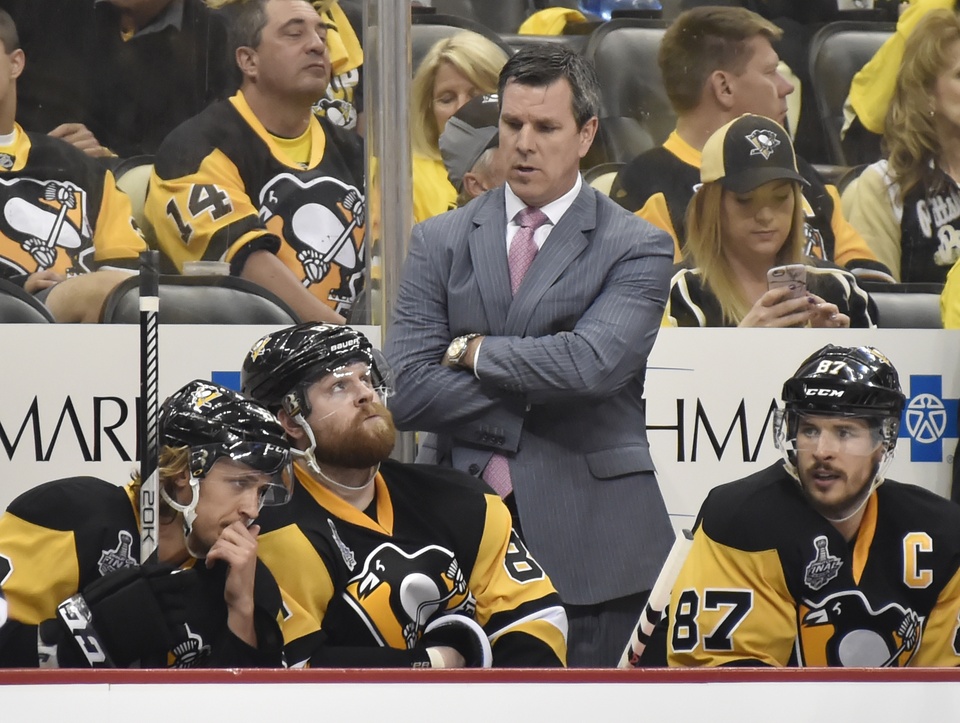 There are a lot of stars in the NHL such as Crosby, Malkin, Connor McDavid, and John Tavares that are worth the price of admission to a game. I have said for years that Kovalev is one of the few players that I would pay to watch practice. He may be the most offensively gifted and purely talented player that I have ever seen. His hands and stickhandling were incredible, while his skating ability was vastly underrated. He had a wrist shot like a laser, so impressive that when I was a kid I watched a ton of video in an attempt to replicate his results.
With such supreme talent, had he been able to overcome whatever it was that plagued his consistency, today he would be mentioned in the same breath as Wayne Gretzky, and Lemieux. Even when he wasn't putting up points, just watching him skate with the puck was wildly entertaining, and any student of the game should have appreciated his skill.
And the Winner Is…
It is likely very clear from the paragraphs above that if I was starting a franchise I would select Kovalev over Kessel. That is not to say that I don't think highly of the current Penguins winger, but I have always been very impressed with the Russian skater. Kessel is underrated in several areas such as his playmaking ability and two-way game. But overall, Kovalev gets my vote.
Winner: Alexei Kovalev
However, there is one more barometer: Kovalev won a Stanley Cup in 1994 with the Rangers, while Kessel is a two-time champion, and that does make a difference. Just ask Toronto fans.
I would like to make more of these types of articles, as the concept has been well received on social media. As I mentioned above, toss me some names that you would like to see compared and I may mention you in a future article. I frequently monitor the comments and Twitter mentions, so suggest away.
Until next time.
Greg is a Pittsburgh Penguins writer for 'The Hockey Writers'.
He is a Pittsburgh area native who has written for multiple Penguins news and opinion sites. In addition to hockey writing, he is also an experienced YouTube creator.
Greg started with THW in 2015 as a Blue Jackets writer, and spent time as a Fantasy Hockey analyst.