In case it wasn't clear, the Montreal Canadiens do not need to go after every French-speaking free agent out there, especially not a 34-year-old Antoine Vermette. He may very well be open to the idea, but it would be a bad one for the Habs.
Best Years Behind Vermette
Indeed, Vermette is no longer the top-six forward who could put up 50-60 points. That's evidenced by how playing on a deep Stanley Cup-winning Chicago Blackhawks squad he put up just three points in 19 regular season games in 2014-15.
He admittedly fared better that postseason, despite being a regular healthy scratch, scoring seven points in 20 games. However, for a team that should have similar Stanley Cup aspirations, the Habs simply cannot afford to take a chance on Vermette. It's less so about loading up on veterans than it is players who can keep up with the game's pace these days.
While, yes, leadership is important, general manager Marc Bergevin has already addressed that supposed organizational shortcoming by acquiring Shea Weber. He just can't go out and acquire every Stanley Cup-winning Blackhawk available. To a certain degree, he must understand that, because Kris Versteeg is off to Switzerland.
The Real Issue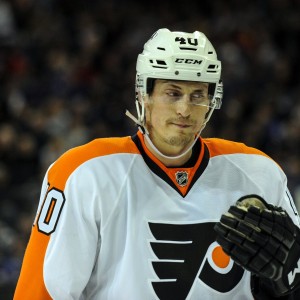 As such, the only real issue must be the language factor, and we've been through this before. When Vincent Lecavalier was bought out by the Tampa Bay Lightning a few years ago, the media went into a frenzy, with RDS going so far as to photoshop Lecavalier in a Habs jersey on their website. Well, RDS is at it again, hyping up a potential signing by interviewing David Desharnais on the prospect of playing with Vermette.
Just one question, though: Why? Or rather, why else? Other than Desharnais being one of a handful of Francophone players on the team? Desharnais is certainly little more than a middling talent on this specific incarnation of the team. Meanwhile, according to analytics, Vermette would have trouble reproducing even fourth-liner Torrey Mitchell's effectiveness last year.
Needless to say, Lecavalier was bought out for a reason, just like Vermette was. In spite of the Arizona Coyotes stating it was purely a business decision (according to Vermette), does anyone really believe the move was made only because "they want to make room for youth and provide more flexibility?"
Why was Shane Doan re-signed then? Could it possibly be because young players still need leadership and Doan takes up too much cap space to justify keeping Vermette's $3.75 million cap hit? On the Coyotes who traditionally struggle to reach the cap floor?
Well, on the off chance that's indeed the case, wouldn't Weber's $7.9 million hit on a much older, more experienced team with just over $1.4 million in projected cap space logically rule out signing Vermette as being a sensical option?
Bought out for a Reason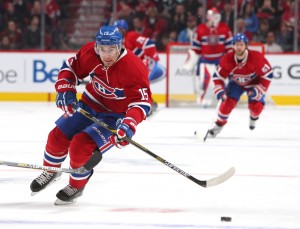 Remember, Arizona bought Vermette out. They're still on the hook for part of that cap hit, $1.25 million to be exact. If the Coyotes believe it's more worthwhile to eat up that amount of cap space just to keep Vermette off the roster, how much sense does it make for the Habs to bring him on board for around that same amount of money? Because Tomas Fleischmann made $750,000 last season, and you have to imagine Vermette would command a Quebec-native premium at the very least on top of that amount.
Fleischmann might have worked out for Montreal in that he ended up helping the Habs to acquire Phillip Danault, ironically a fellow French-Canadian forward who would, in theory, compete with Vermette for bottom-six ice time. The only difference is Danault needs the ice time to develop… and is already better defensively according to those aforementioned analytics.
Really, the only way Vermette could conceivably contribute is in an offensive role, but, playing a good portion of last season in Arizona's top six, all he could muster were 38 points. Are a best-case 38 points really worth putting off giving a roster spot to speedier, younger players like Artturi Lehkonen or Sven Andrighetto? Vermette's also primarily a center, so maybe he would instead take away top-line minutes from Alex Galchenyuk at the first sign of a slump? That's worked out great up to now.
Vermette a Victim?
No one is blaming Vermette here. As alluded to earlier, it's tradition around these parts to speculate as to the desire of any available Francophone player to play in Montreal. Something similar happened in September 2014, when a 42-year-old Martin Brodeur was rumored as being a possibility to help shoulder Montreal's goaltending load. This despite Carey Price finishing fourth in Vezina Trophy voting the prior season and going on to win it and the Hart Memorial Trophy that coming campaign. Yeah… it gets that crazy.
So, what is Vermette supposed to say when asked by the local media if he would be interested in suiting up to play for the Habs? That's anyone's guess, but the Habs should just say 'no.'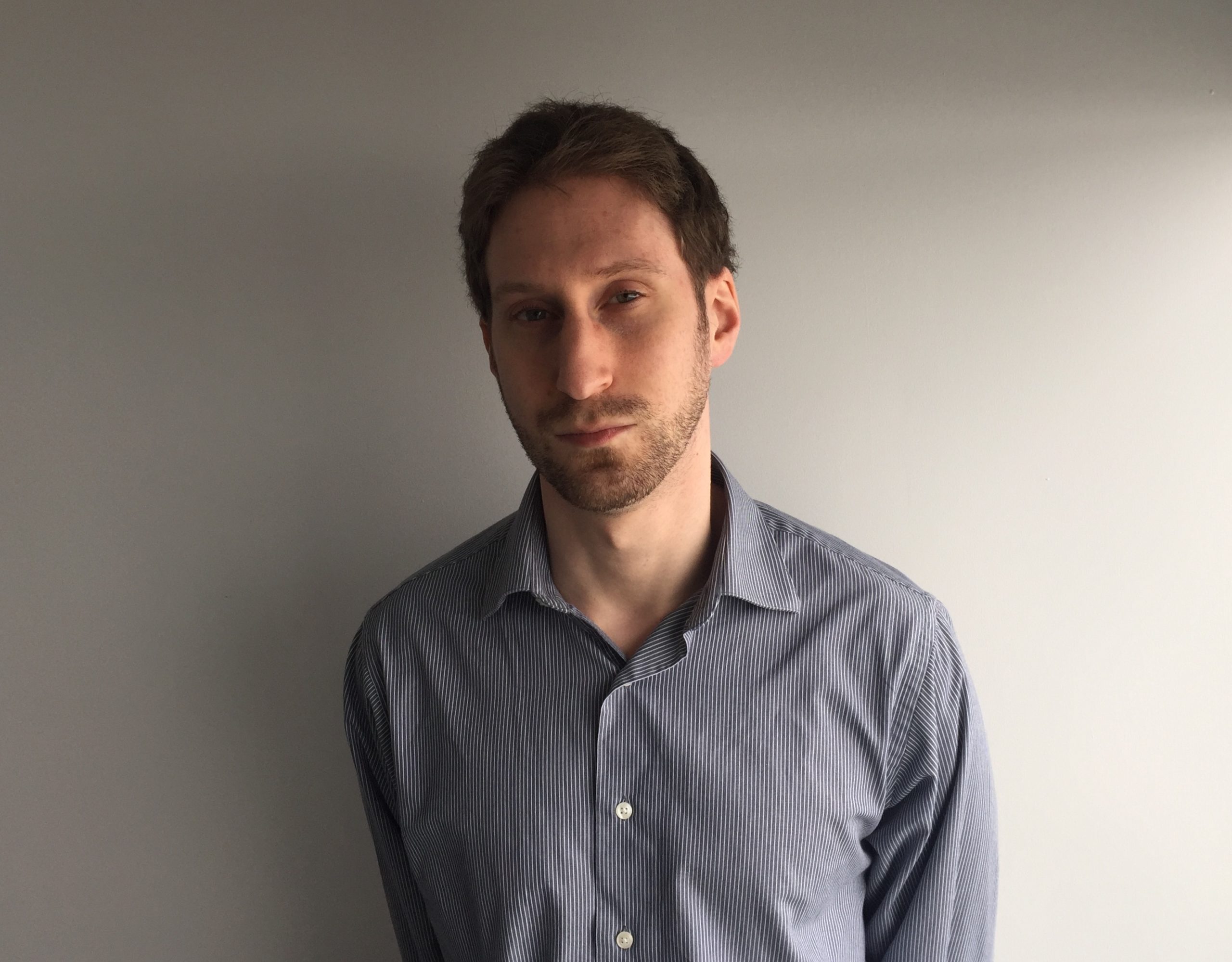 After 10 years of writing hockey, Ryan decided it was as good a time as any to actually join The Hockey Writers for the 2014-15 season. Having appeared as a guest on such programs as CBC Radio One's Daybreak, Ryan has also written for the Montreal Gazette and Bleacher Report and worked for the NHL itself and his hometown Montreal Canadiens. He currently writes about all things Habs for THW, with it being a career highlight for him to have covered the 2021 Stanley Cup Final as a credentialed member of the press.