The Washington Capitals were no shows in Game 7 of the lockout shortened season's playoffs.  Over the past 14 seasons, the Caps failed to make the playoffs in five seasons, were bounced in the first round six times and exited in the semifinals three times.  Usually, Washington had a great regular season record.  Alas, they just cannot seem to put it together when it matters.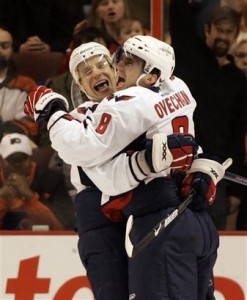 Enter Adam Oates.  After a poor regular season showing in 2011-2012, and another first-round exit last year, the Caps are looking to add some grit to a group of guys that generally are considered to be more finesse players.  Pick number 23 in the Entry Draft usually is not the place where a team will find an immediate contributor, especially one that is going to make a significant impact.  While the Capitals are going to need some veteran toughness this coming season to take the team to next level, they will also need to stock up on youth to maintain their strong regular seasons.
So who will they choose?  Let's take a look at their needs and recent history.
Team Needs
Forwards
Alex Ovechkin won the Maurice Richard trophy last season for scoring the most goals and he always sits high on the league leaders list.  Washington scored the second most goals in the Eastern conference and third in the league overall (tied with Montreal).  The core of forwards on their roster are in their mid-20s and are in the prime of their careers.  Though highly ranked prospect Filip Forsberg was traded away, 2009 first rounder Marcus Johansson made has made his mark on the roster and two other top picks are waiting in the wings.  Evgeny Kunetsov is playing well in Russia and Canadian Tom Wilson had his NHL debut in this year's playoffs.  6th round pick Riley Barber is also making an impact, having a great showing in this year's World Junior's, as well as receiving accolades from the CCHA on his season.  The Caps frontline appears to be in good shape for the future, but they still lack strong two way role players.
Defense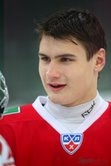 The blue line is where the Caps appear to be lacking in grit and talent.  Washington was -8 during the 2011-2012 regular season in goal differential.  The goaltender situation in the District seems to be settled (more on this later) and the statistics show the problem does not lie between the pipes.  Dmitri Orlov is the best prospect ready to make an impact (2009 2nd round pick), but he is more of an offensive threat than a true defenseman.  However, he does have the winning pedigree Washington is looking for with three World Junior Championship medals, capturing a gold medal in 2011.  A strong defensemen or two, "energy guys" preferably, is what the Caps are most in need of.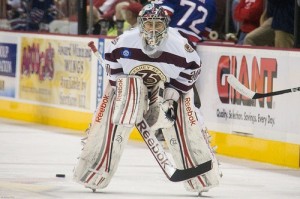 Goaltenders
Adam Oates announced that Braden Holtby would be his starting goalie going into his inaugural season.  Rightfully so.  Holtby was tied for second place in wins with 23 and held a .920 save percentage.  Former starter Michal Neuvirth is 25 years young and 2010's fourth round pick Philipp Grubauer round off a talented young group of keepers.  The problem seen in the goalkeeper stats is a high goals against average, which means these guys are seeing too many shots.  This goes back to the point above:  the Caps need defensive help.
First Round Pick Prediction
Since the 2008 season, the Capitals have picked three Swedes and one Russian in the first round.  Washington also has a strong history of picking European players in early rounds and North Americans with their later picks.  The roster is young and full of scoring talent.  Unfortunately, defensive minded players are not the sexy pick in the first round.  Yet, with the Caps having the 23rd pick, picking up someone that can bring some energy to the team should not be much of a reach.
Author's Pick:  I think Washington will pick a strong two-way player with number 23.  I also think Washington should take a player that plays the (stereotypical) North American style, especially to offset the European scorers sitting on the roster now.  Top end defensemen Seth Jones and Darnell Nurse will be long gone.  If Swede/North American Mirco Mueller slides down, the Caps will probably pick him up.  However, with his offensive skill set, he will likely be gone as well.
The best pick for team needs, if available, should be for the Caps taking Chris Bigras (D, Owen Sound Attack).  With Oates at the helm and a team history of a offensively focused top pick, we should not be surprised if management looks overseas and grabs a player in the ilk of Mueller or Orlov.
Other Sites Picks
:
Bleacher Report:  Bo Horvat, C – London Knights (NHL Prospect rank #15)
Yahoo! Sports:  Josh Morrisey, D – Prince Albert Raiders (NHL Prospect rank #27)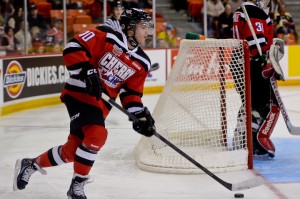 Rotoworld
:  Josh Morrisey, D – Prince Albert Raiders (NHL Prospect rank #27)
My name is Tim Bourcier and I am contributor for the Washington Capitals and hockey in Europe. Prior to working with The Hockey Writers, I worked with a professional hockey club in Budapest, Hungary. I also wrote articles for the MOL Liga and international hockey tournaments. I am near a PhD in Economics and I have eight years work experience as a statistician.
You can check out my previous work, new stuff and wonky analysis over at my blog: bourciertm.wordpress.com. Also, check out my blog for the KHL team in my home city at www.bearshockeyblog.com