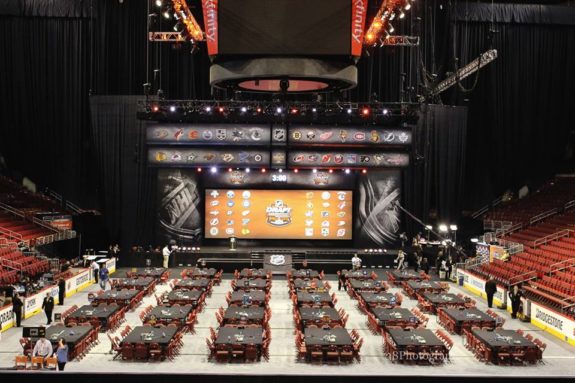 Seconds tick by, then minutes, then hours. Patience turns to nervousness which turns to anguish. They've waited their entire lives to prove to 30 franchises that they're good enough and they still come away empty handed. Thoughts begin to cloud judgement as players ask themselves:
"Did I do enough?"
"Has it been worth it?"
"What's next?"
Kids put countless hours of practice into honing their skill, taking steps to develop their talent, and ultimately achieve their goal of hearing their named called at the NHL Entry Draft. The reality is that there are only 210 players that have the fortune of becoming a selection for an NHL team.
What do Adam Oates, Ed Belfour, Antti Niemi, Alexandre Burrows, Pascal Dupuis, Jonas Hiller, Martin St. Louis, and Chris Kunitz all have in common? All of them weren't selected in their respective drafts. NHL careers don't end if your name is not called on draft day. It's just the beginning of a journey to get your way into the pros.
There were a handful of players I profiled that didn't get selected like Brandon Fortunato, Pat Newell, Vladimir Tkchayov, Alex Gillies, Dmitri Sergeev, and Nikita Lyamkin. Some players will head to college, others will stay in Europe or the CHL to further develop their skills. There are always opportunities to get noticed and enter your name into the draft the following year, but sheer will and determination is what separates the players who make it an the players who don't.
Chris Pryor, the Director of Amateur Scouting for the Philadelphia Flyers, spent countless hours with his team of scouts figuring out what players they wanted with the picks they had. Pryor and his staff were very happy with the picks that they made, but realized they left some talent on the table.
Pryor began, "If you look at this draft, there are 7th round guys who'll make and 1st round guys that don't. It all comes down to the kid and how bad he wants to play. Every year there are college free agents that go through the draft and two years later they're in the NHL. So it comes down to the kid, how much he wants it, and how much work he's willing to put in. If I had any advice to kids it's you only go through this once, so work your ass off."
Hunter Smith, forward for the Oshawa Generals, had an atrocious year last season and was skipped over in last year's draft. He was only able to put up a single assist in 30 games, but grew a few inches and tacked on extra weight this year. He finished this season with 16 goals, 24 assists, and shot up many draft rankings. He impressed Calgary scouts so much this year that they chose him 54th overall.
"For whatever reason, everything doesn't start synching up till later," said Pryor. "Hunter Smith last year was a big, gangly guy and now all of a sudden everything started coming together. He still has a way to go (as all kids do), but you can tell in one year you can make huge strides."
Teams will start holding their development camps in the coming weeks where many undrafted players will get an invite to showcase their skill and compete level. Sergei Tolchinsky of the Carolina Hurricanes was one of those players. Not taken in the 2013 draft, Tolchinsky shocked a lot of Carolina's coaches and managers when he shined at camp despite not being picked.
There are countless ways to make it in the NHL. Getting drafted certainly helps, but for those who weren't selected, it's not the end of the road. Effort, tenaciousness, and mental toughness will go far in making undrafted players the next Oates', Belfour's, Niemi's, Kunitz's, etc. If you're good enough to play, the NHL will find you.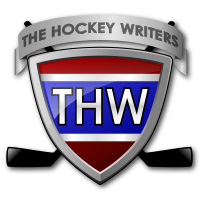 The archives of THW contain over 40,000 posts on all things hockey. We aim to share with you some of the gems we've published over the years.