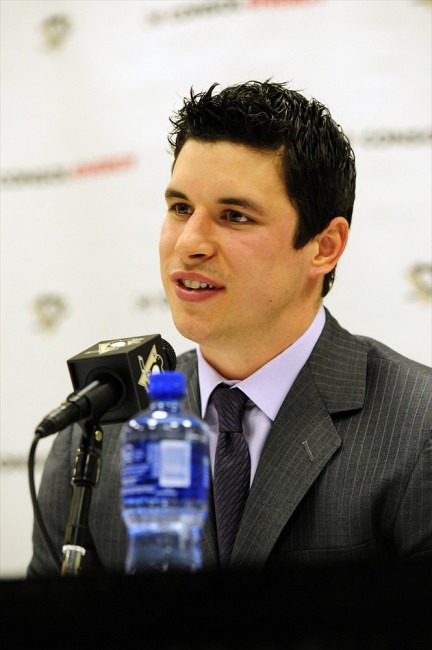 This was just a subject that had to be explored. Given all the talk in the past few days of that good old American-Canadian rivalry, this just seemed appropriate. What occurred a little less than two and a half years ago does sting a bit in the Team USA camp. It is more than understandable given how the Americans lost in overtime. Most will say it is what it is. However, let us ask that question that still stirs up old wounds for some and patriotic chest thumping for others.
What if Sidney Crosby did not score in overtime for Team Canada in the 2010 Olympics gold medal game?
Inevitably some will ask why are we doing this now? There have been a series of penultimate moments in this rivalry. They have spanned in several sports but naturally the most pivotal in the last decade have come from the hockey spectrum. Here are a few of the more intriguing results in the last decade.
2002 Winter Olympics Final — Canada 5  USA 2
These are four separate results which explain only part of the picture individually. However when one combines the sum of the results to that final pivotal moment when Sidney Crosby scores, then there is some understanding. Also the past several years, the World Juniors has featured a New Years Eve clash between the United States and Canada. It is true that the media has made more of this than they probably should have. However, it is their job to fan the rivalry flames especially in a case like this.
It is also understood that hockey is Canada's sport. The medals in the World Juniors and the majority of NHL players is testament to that very fact. However, when an upstart team comes along and delivers that upset, it really does stoke a fan reaction that is amazingly polarizing. There are literally some fans on both sides that will just shake things up for the sake of doing so. At that point, it made me wonder the "what if".
Restricting our findings to the last decade was done in order to set up the moment that sent Canada into absolute delirium. Again this is a delicate subject and when broaching this amongst Canadian and American writers, there are definitely two sides to this story with many splintered edges. If we had gone back all the way to Squaw Valley in 1960 or even the World Cup Of Hockey in 1996, that probably would have been just too far to capture what the rivalry means right now. That may be up for debate in a later column. For now, let patriotism reign here.
The pride of both countries heading into the 2010 Ice Hockey Olympic Final had reached a fever pitch between the United States and Canada. February 28th, 2010 had shaped up to be a day that the Olympic community as well as the world was looking forward to. This was going to be the crowning moment and a coronation for Team Canada. The Americans were confident but honestly not as good as in 2002 in some ways. Canada won that gold by a score of 5-2 and while this clash figured to be closer, no one expected what would transpire.
Granted the atmosphere and the hype just kept on building leading up to that Sunday finale. These were one of those few games that exceeded all the pomp and circumstance. It had everything you could ask for in a gold medal game and then some. The favorites and upstarts went back and forth with the storybook ending as the ultimate result. Pivotal moments often shape history. All people have to think back is to the 1972 Summit Series when Paul Henderson scored that iconic goal.
This was a game that had the same type of moment. What if that moment had changed? Would it have had a ripple effect on history? It might have. When looking back, there is always that inevitable look ahead. That surely was one incredible way to end the Olympics more or less. There was the moment, the flag drape, the celebration. What if that was all gone?
What if Zach Parise had scored in overtime as well? Truthfully a lineman's skate or an official's call was not going to make a difference on this day. Does that throw off timing? Yes it could but there are a myriad of reasons why a goal is scored. People often forget that Parise's tying goal was a scramble that had a chance to be cleared if not for an unfortunate (or fortunate), you guessed it "whiff" by Jamie Langenbrunner. Maybe he was paying attention or was he not? Nobody is ever really going to know the answer to that question either. The puck actually goes off his skate and right to Parise. The rest is that part of history.
What if the break went the other way in overtime? No one ever wishes for a game to end suddenly but in these type of games it often just does. That could have just as easily been Roberto Luongo caught by surprise as was Ryan Miller. Furthermore, if Zach Parise'sgoal was the game winner with 24.4 seconds left. Then what could the ramifications have been.
A nation would have wept loudly. That would have been the first thing. There would have been a ton of class initially (aside from Twitter) and then not too long after the outrage would have hit. Sports radio, Twitter, television, and all of Canada would have had to find a scapegoat and sadly it would have had to be Roberto Luongo. It would not have been fair given how he played in the gold medal game but it is what it is in sports.
The next question is would there have been rioting? Does anyone remember this from the 2011 Stanley Cup Final?
There may not have been any hooliganism after the game since the Closing Ceremonies were right around the corner. However, the months of pent up rage and frustration would have reached a boiling point eventually in a way few could understand. People forgot that Canada lost to the Americans in the 2010 World Junior Championship. Every person I talked to literally said this one thing after the 2010 Winter Olympics. If Canada had lost that Final, the Americans would have been pasted even worse in the 2011 World Junior Tournament. It was that simple.
Canadians would literally have been looking for something, anything to hang their hockey hats on. Also, no team from Canada has won a Stanley Cup since the Montreal Canadiens won in 1993 via ten overtime wins. The reality is the closest team since was the Vancouver Canucks. Vancouver lost at home in Game 7 against Boston in 2011 so think about this, that gold to Canada was more important than anyone could have ever known. Without that gold, the relief and joy would have been replaced with a hurt that more than just stings.
Meanwhile, America would have had that scene stealing moment that Canada had a decade earlier in Salt Lake City. On the other hand, this would have been one that could have lasted a lifetime. It was on that level. In the end, it did not happen asSidney Crosbyand Canada had their time in the sun.  Just think what if for a second.
Thanks again for reading and look for another revisionist history piece in the future as this miniseries continues.