By now you would have heard about the deal that went down between the Predators and Blue Jackets. Each team filled a need, and swapped similar talent. Nashville desperately needed a centerman, and with the perceived turmoil in Columbus with Ryan Johansen, it was easy pickings. The Preds have a glut of talented defenceman, and they made a choice. Seth Jones was projected at one point to be the first overall pick, but he eventually fell to fourth in 2013. It's hard to predict what kind of career Jones will have, and even though he hasn't had a great year statistically, he's still got a boatload of potential. But in Nashville, with the likes of Roman Josi, Shea Weber, Ryan Ellis and Mattias Ekholm on the blueline, Jones became expendable. In Columbus, he will get a chance to be a major part of their back-end.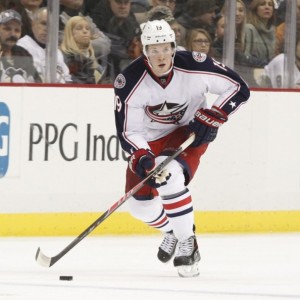 Johansen hasn't had a banner year by any means, but a new coach and a new environment will hopefully turn things around for him. His conditioning was an issue in Columbus, but the Preds are hoping a change of scenery will reinvigorate him. There's no questioning his talent, and he's an upgrade over the guys Nashville has trotted out at center ice. He's going to be a restricted free agent after next season, so now is the time to prove he's worth a large contract. This trade was exactly what we don't see enough of, where two teams deal young talent to get young talent. No draft picks or salary dumps involved.
The Predators have been shopping for a centerman for quite some time, and one name they apparently kicked tires on was Ryan Nugent-Hopkins of the Edmonton Oilers. In terms of comparison, RNH is 22 years old. He's got eight goals and 28 points so far this season, and career totals of 73-143-216. Johansen is 23, with six goals and 26 points on the year. His career totals are 79-114-193. Nugent-Hopkins has more points in fewer games played, so the suggestion that Johansen is a more offensively minded guy isn't entirely true.
Nashville likely saw the size difference in the two players as a factor, as they try to compete in the tough Western Conference. Johansen is listed at 6″3, 218 pounds, whereas RNH is 6″0 and 189. We don't know how hard the Preds pushed to get Nugent-Hopkins, or if Johansen was really their guy all along. Perhaps the bigger question is, were the Oilers even willing to pull the trigger?
It's no secret that the Oilers struggle defensively. They don't have that one horse on the blueline to shut things down. Darnell Nurse is certainly a candidate to be that guy, but is Seth Jones someone who could fill that role? If Jones was the only guy Nashville was willing to move, perhaps the Oilers said thanks but no thanks. Jones is a good defenceman, but is he worth giving up Ryan Nugent-Hopkins?
I have long alluded to the point that the Oilers have built their team around the center-ice position. When healthy, they potentially have three very strong guys down the middle in Connor McDavid, Leon Draisaitl and Nugent-Hopkins. I suggested that they stick with that model rather than changing course. Whether or it's the right model is irrelevant, because that's how they have constructed their team. There is no Carey Price in net. There is no Duncan Keith on the blueline. One thing to keep in mind, however, is that the Oilers have new management this season. And perhaps they aren't keen on the three-center approach, and would be willing to move someone for defensive help.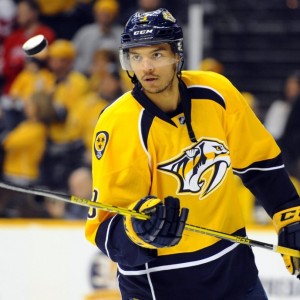 When deciding to trade a young player, you have to be very careful because often times you don't get the better of the deal. But in Jackets/Predators trade really feels like a one-for-one move. If you're an Oilers fan, do you feel as though they missed the boat here? Is Seth Jones truly a known commodity at this point? We know his pedigree. We know his draft position. But that's about all we know. He's 21 years old, and has only played on a deep defensive team in Nashville. Ryan Murray was drafted second overall in 2012, and he has yet to really step forward as an elite NHL defenceman. Will he ever become one? It's such a tricky position, and defencemen take longer to develop, so the jury is still out.
If the Oilers were the ones making that trade, if they had swapped out Ryan Nugent-Hopkins for Seth Jones, how would you, as a fan feel? And conversely, how do you feel today knowing they didn't pull the trigger, and the team is still set with the blueline they have? Could this deal open the floodgates for more? Now that the Preds have broken the ice, will the Oilers follow suit?
Have your say in the comment section below.