It's August of 2020. The Flyers are preparing for training camp with a great group of young forwards and defensemen. So who's apart of that?
For starters, the Flyers will have a lot of money to spend by the time 2020 comes around. By this time the salary cap should be somewhere in the range of $82-$87 million, assuming it keeps growing at the current rate. Of course, player salaries will also go up, but this is where the Flyers have set themselves up for success.
The only three players that are signed past the 2019-20 season, Sean Couturier ($4,333,333 AAV), Claude Giroux ($8,275,000 AAV), and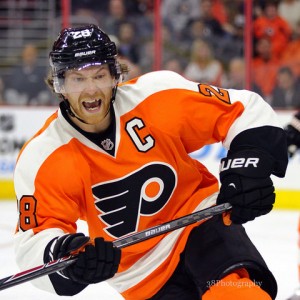 Jakub Voracek ($8,250,063 AAV). All three of these players should still be in the prime of their careers.
More importantly is what the Flyers won't have. Bad contracts.
Andrew MacDonald, Vinny Lecavalier and RJ Umberger will all no longer be under contract. This will leave room for young guys to fill their spots and prosper. That's huge for a team that has a plethora of defensive and offensive prospects just waiting to get their crack with the big club. Nicolas Aube-Kubel, Scott Laughton, Taylor Leier, and Travis Konecy are all guys who could be significant players on the offensive front by the time the 2020-21 season comes around. With Konecy and Aube-Kubel already showing great promise in summer showcases. Save one for Oskar Linblom, who had a great showing at the World Juniors.
Offensive talent doesn't even scratch the surface of what the Flyers have to offer, because the defensive side is where the Flyers should excel.
Travis Sanheim, Shayne Gostisbehere, Samuel Morin, and Robert Hagg would make a dynamic top four on the blue line. Just a year after being drafted, Travis Sanheim has received rave reviews, and has been playing well above his age. Gostisbehere suffered a setback with his torn ACL, but already has NHL experience. Lastly, Robert Hagg is just 20 years old and already has significant AHL experience as a good two-way defender.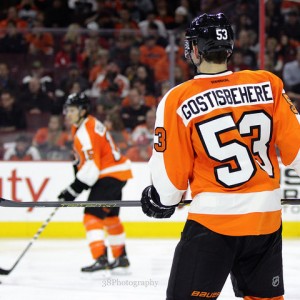 Of course, all of these prospects I've mentioned aren't guaranteed to work out, but with Ron Hextall's plan of patience in place, it's hard to imagine a good number of them won't.
Once again, the more important thing is that the Flyers have set themselves up to be very versatile. Right now they only have three of their core players signed long-term. It gives them options. Maybe they can lure in a proven, big name defenseman, or another top three forward, the possibilities are endless when you have ample cap space.
The play on ice may be rough now, but just wait until 2020. The Flyers will be a force to be reckoned with.