The World Junior Championships always start with a few exhibition games. Sweden first faced Canada on December 21st where they were outplayed in a 5-2 loss. Things didn't get any better for Tre Kronor as they were trounced 10-5 by the United States two days later.
However, when the round robin play started on Boxing Day, Sweden flipped a switch and has been perfect ever since. After winning all four preliminary games with a goal differential of +12, Sweden took care of heated rival Finland yesterday with an impressive 6-3 victory.
While William Nylander and Adriam Kempe (two Swedes who were taken in the 1st round in the 2014 draft) have been focal points for Sweden in this tournament, Oskar Lindblom has had a quiet, yet fantastic showing so far.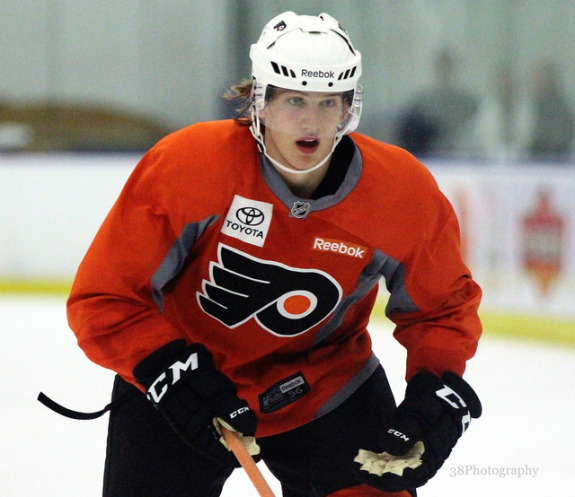 Through five games Lindblom has four goals (tied with Kempe) and nine points (tied with Nylander). He isn't the flashiest player on the ice and likely never will be, but he knows where to be at the right times and makes intelligent plays to get the puck in the net.
Leading up to the draft, Linblom started falling in many draft rankings. I spoke to Chris Pryor, Head Scout for the Philadelphia Flyers, after the 2014 draft and he mentioned that if the draft had been held the previous August or September, Lindblom "would've been picked in the 1st or 2nd round."
The knock on Lindblom was his skating. While Swedes are known for their fluid movements and strides, Lindblom seemed to lack in that department. Mark Edwards of HockeyProspect.com said on Twitter:
Skating has always been the weakness for Lindblom. It gets exposed a bit more on the big ice. #WJC

— Mark Edwards (@MarkEdwardsHP) January 2, 2015
Luckily for Lindblom he is playing on the smaller ice surface in Montreal/Toronto and will be doing so in the NHL as well. He's beginning to turn heads at the World Juniors with his consistent play and offensive skill. A meat-and-potatoes player, Lindblom has nine points in 17 SHL games this year. What he's learning playing against much older competition will be invaluable when he transitions to North America for good.
While in Flyers development camp Lindblom was one of the standout forwards all four days. Here were my thoughts on him after development camp wrapped up:
"Oskar Lindblom's camp has been very productive. He's been able to show just how essential he can be as a two-way forward. Strong puck pursuit, relentless on the forecheck, pokechecking, and being positionally sound are all skills that will take Lindblom to the next level. He was one of the better players during the scrimmage and scored a beautiful shootout goal."
His game has grown leaps and bounds this season. Lindblom is capitalizing on his opportunity in the World Juniors and while it's still too early to label him a "steal" as a 5th rounder, it's a wonder how he fell so far on draft day.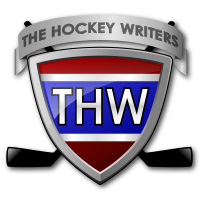 The archives of THW contain over 40,000 posts on all things hockey. We aim to share with you some of the gems we've published over the years.