After missing the playoffs for the second time in three years, the Los Angeles Kings didn't wait long to make changes to the makeup of the team's front office. On Monday, the team fired general manager Dean Lombardi and head coach Darryl Sutter and promoted Luc Robitaille to the president and head of hockey operations and Rob Blake to general manager of the team.
Dan Beckerman, the president and chief executive of AEG, the parent company of the Kings, said in Blake and Robitialle's introductory news conference on Tuesday that the firing came in hopes of ensuring a return to the high standard the players, fans and ownership expects.
The Lombardi-Sutter duo led Los Angeles to the first two Stanley Cup victories in the franchise's history, a 42-27 playoff record and 225 regular season wins.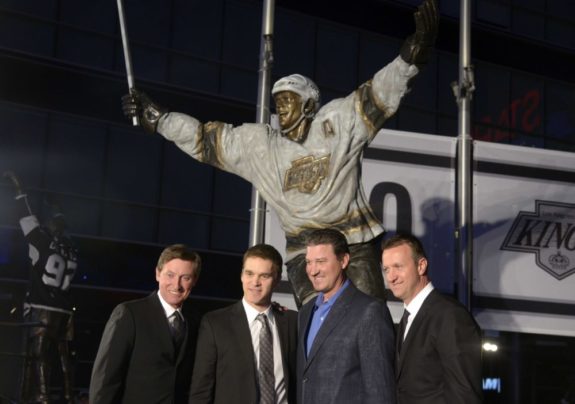 Now, Los Angeles will move forward led by two Hall of Famers in Blake and Robitaille. But where will the two Kings legends take their former team? Who will they bring in to right the ship in Los Angeles? Who will they bring back and who will they cut loose before next season? These questions will all take some time to answer but there are several obvious fixes the duo will have to address right out of the gate.
[irp]
The Kings Of Offensive Struggles
There is no secret as to what the Kings' Achilles heel was last season, and for most of the recent memory for that matter. They finished the 2016-17 season with 199 goals — more than only five other teams in the NHL. On the other end of the ice, Los Angeles sported the sixth best goals against allowing only 201 last season and allowed the fewest shots against per game with an average of 25.9. Talk about opposite ends of the spectrum.
Sutter was known for promoting a defensive-minded strategy and was at times criticized for not making adjustments to optimize the Kings' offensive talent. Sutter's defensive mindset can't be fully attributed to but could have been a key factor in the team's offensive struggles on an individual level as well.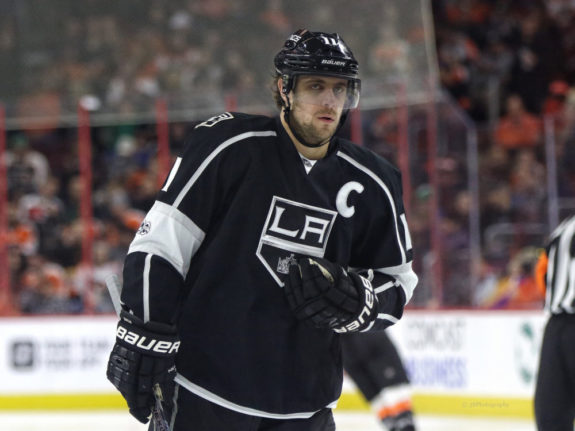 In his first season as team captain, Anze Kopitar put up a career-low 52 points and was dethroned for the first time in nine years as the team's points leader at season's end. Tyler Toffoli, who did miss time due to injury last season, scored 31 goals in 2015-16 saw his production drop to 16 in 2016-17. Marian Gaborik only lit the lamp 10 times in 2016-17, the second consecutive year his goal total has dropped.
Again, on an individual level offensive struggles can't rest solely on a coach. But a coach is supposed to put his team in a situation where they can perform at the highest level every night, something many thought Sutter wasn't doing.
Another nail in Lombardi and Sutter's figurative coffin could have been the reluctance to give the Kings' younger players, players like Adrian Kempe and Paul LaDue who were called up late in the season when things may have been too far gone, a chance to make their mark with the big club.
"The game changed the last couple of years, right?" said assistant captain Jeff Carter, who was brought to Los Angeles by Lombardi via trade in 2012. "All these young kids coming in and flying around, blowing the zone. We had a hard time keeping up with them."
The NHL is changing and Carter touched on it above. No longer is hockey the bruising, physicality-first league dominated by the big man it was in the past. The game has evolved into a finesse league where if you can't keep up with the speed then you, and your team, will be left behind. This is something the Kings need to adjust to.
"Definitely speed is one of the things we want to bring in," said assistant captain Drew Doughty. "We have a lot of guys that can skate real fast and we need to bring that out of them and I think a different system might bring that out."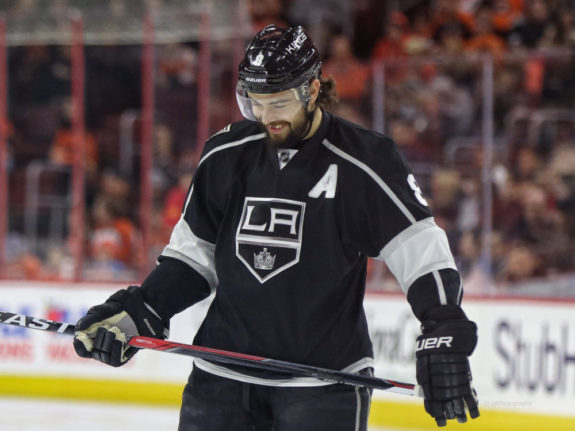 Blake and Robitaille are inheriting a team that is more than capable defensively, but a team that is also sputtering offensively. A new system that taps into the already available offensive production from players like Kopitar, Toffoli and Carter and gives the overall team more free range for offensive creativity is needed terribly and should be priority number one for the new leaders in Los Angeles.
[irp]
Get The Core Clicking Again
Eight.
What's significant about the number eight? Eight is the number of players who are on the Kings roster and were not a part of at least one of Los Angeles' Stanley Cup winning teams in 2012 or 2014. That means 14 players on the team's roster were a part of one and in some cases both championship winning teams.
This was likely another figurative nail in the coffin for Lombardi and Sutter. A team composed primarily of players who have already succeeded together on multiple occasions is held to a higher standard. A team that consists of players who have just come together can get away with winning only one playoff game in three years. But a team that has been through the trenches and won together two different times, like the Kings, is subject to more scrutiny.
There is a reason Carter, Kopitar and Doughty were present for Blake and Robitaille's introductory news conference. They are the leaders in Los Angeles and the success of the team runs through them. "We believe this team has the core in place to compete for the Stanley Cup," Robitaille said at Tuesday's news conference.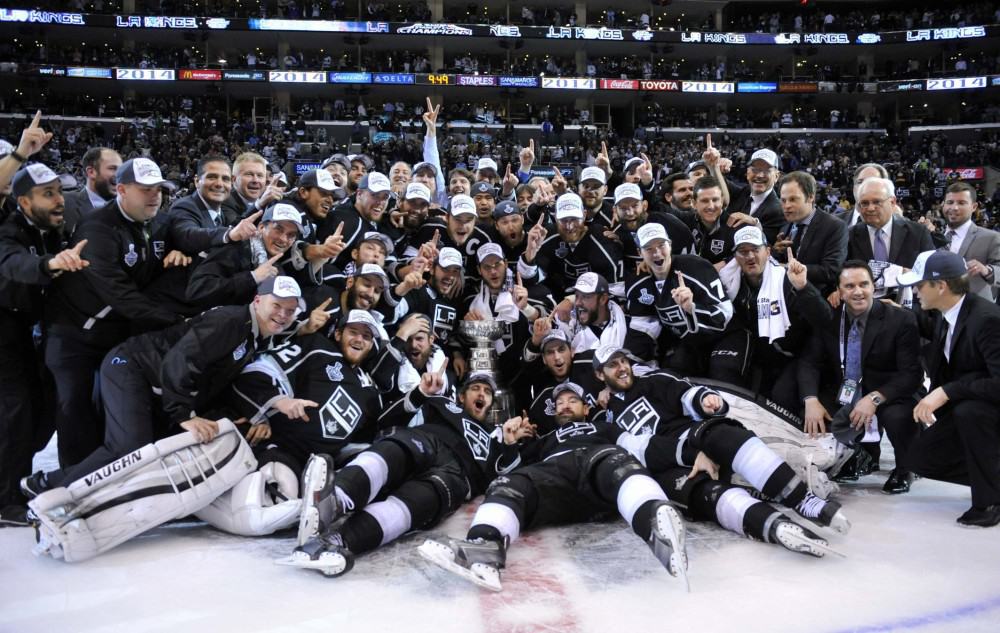 The Kings have a core that stretches outside of just the Kings' big three in Kopitar, Doughty and Carter. Anchoring the team is Jonathan Quick who was in net in both 2012, when he won the Conn Smythe as that year's playoff MVP, and 2014. Young talent is also there in Tanner Pearson and Tyler Toffoli who are both under 25 years old and were a part of the Cup run in 2014. And sprinkled throughout the roster is plenty of veteran leadership in players like Dustin Brown, Kyle Clifford and Alec Martinez who were all a part of both Cup winning teams.
Now Robitaille and Blake have to bring in a coach and install a system that will bring all of those attributes together, along with whoever is brought in between now and the start of next season, and find the chemistry that got the Kings two Stanley Cup championships in three years not too long ago.