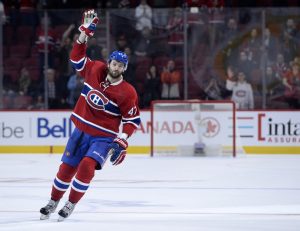 The Montreal Canadiens have just made history, but now they're theoretically chasing another record.
Unlikely to be satisfied with being the only team to go the first nine games with at least a point in consecutive seasons, the 8-0-1 Canadiens still have a ways to go before catching the Chicago Blackhawks. They opened the lockout-shortened 2012-13 by going a record 21-0-3 (24 games).
Under the assumption the Habs won't come close to breaking that record (a reverse jinx, for all you Habs fans out there), it's worth looking at the team's next few games to see how far they can realistically get before suffering their first regulation loss.
Game #10: vs. Vancouver Canucks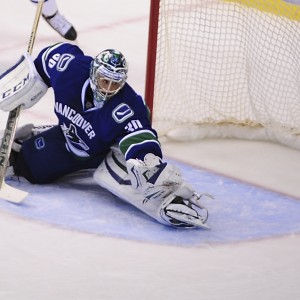 The Habs have been down this road before — last year in fact. At 9-0 and looking for the record for most wins to start a season, they ran into the 3-2-3 Vancouver Canucks.
It was a game the Canadiens, still featuring a healthy Carey Price, should have won on paper. Unfortunately, games aren't played on paper and everything went wrong in what turned out to be a 5-1 loss.
Thankfully, things should be different this time around (again, on paper). For starters, this game will be at home, whereas last year's matchup was in Vancouver. Secondly, even though the Canucks are a respectable 4-4-1, the general consensus seems to be they owed their perfect 4-0 start to spectacular goaltending. Since then, they are 0-4-1.
Needless to say, the Habs are catching them under ideal circumstances, and will likely remember last year, not necessarily out of revenge. Montreal will just likely be extra vigilant and pull out the win next Wednesday.
Game #11: @ Columbus Blue Jackets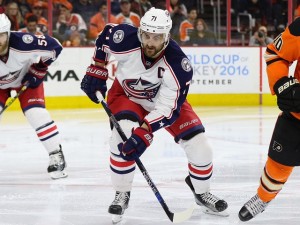 The problem with gauging when an undefeated team will lose their first game is that every game, no matter the opponents, looks like it will have to be an upset. That is probably no truer for the Habs than in their upcoming game against the Columbus Blue Jackets.
No one expects the John Tortorella-coached Blue Jackets, who are 3-3-1, to put up any kind of resistance, but this is still a team with its fair share of weapons, like that goal cannon, for example. Have they retired that thing yet?
In any case, Columbus' leading scorer right now is Nick Foligno (one goal, seven assists) and their most valuable player is probably Sergei Bobrovsky (2.02 goals-against average, .940 save percentage). Neither player seems to match Montreal's high-octane offense with Shea Weber leading the charge with 10 points so far (four goals) and the Habs having scored 31 in all (Columbus has 18).
Even though Montreal's offense has cooled somewhat in recent games, with only four non-empty net goals having been scored by the team in its last two games, Columbus cannot afford to get into a shootout with the Habs. And, if they insist on playing a defensive chess match, the Habs have Carey Price (1.40 goals-against average, .954 save percentage) to their Bobrovsky.
Game #12: vs. Philadelphia Flyers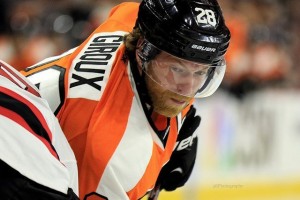 The Habs have already played the Philadelphia Flyers once this season, winning (of course) 3-1. That can only favor the Habs, who should know what to expect. Technically, that should help the Flyers too, but this will also be a Saturday night game and feature a lot of media coverage.
Chances are good the Habs won't let this one slip away. That's even if it will be the second night of back-to-back games, with the first, at the Blue Jackets, having been on the road.
Game #13: vs. Boston Bruins
Speaking of media coverage, the season's first home game against the rival Boston Bruins will be significantly hyped up. You can throw the Bruins' middling 4-4 record out the window as all bets are off when these two teams face each other.
Boston will also be looking for revenge for their 4-2 home loss to the Habs in October, but it's not as if the Canadiens will be taking Boston lightly, especially not at the Bell Centre.
Game #14: vs. Los Angeles Kings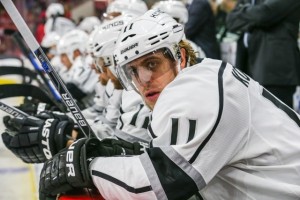 It's true that the perennially Stanley Cup-contending Los Angeles Kings are only 4-4 right now and out of the playoff picture. However, they're also leading the league in possession by a fair margin with a 58.2% Corsi for rating in all situations. Montreal is meanwhile 15th with 49.5%.
While Montreal has fared well against possession-driving teams so far, including in the record-breaking win over the Leafs (52.5%), it remains to be seen how well they play a legitimate Cup favorite. Not only that but one that essentially wrote the book on keeping the puck in the offensive zone.
That's where the Habs seem resigned to keeping it as well… their opponents' offensive zone. So, this match-up will be a clash between a team that plays the so-called right way but isn't winning and a team that relies too much on its goaltending and could conceivably still be unbeaten in regulation by the time this game rolls around on Thursday, November 10.
Chances are good that the Habs won't be the next day.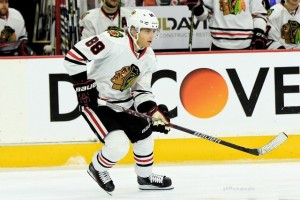 If they can make it past the Kings, the likeliest date with destiny after that would be the following Sunday. That's when they play the Blackhawks on the road, after having just faced the Detroit Red Wings the previous night at home. A loss to Chicago would almost be fitting, seeing as they own the current longest points streak to open a season but place your bets on the Kings as the team to beat.
For the record, Montreal's 25th game is against the Kings as well, in Los Angeles. So, either way, this matchup feels like a big deal. Will it have a playoff feel to it?
The Habs should hope not, seeing as the Kings may not be the best regular-season team, but they are beasts come the postseason. They were the Western Conference's eighth seed in 2011-12 when they won it all and only the third seed in their division two seasons later when they captured their second Cup.
So, beating the Leafs, a young team that hasn't necessarily learned to win yet, is one thing. Beating the grizzled-war-veteran Kings? It will be quite the feat. And they'll have to do it twice for the new record… not to mention all the games in between then and now.
The key is probably not getting too ahead of themselves. So, puck drop versus the Canucks is next Wednesday at 7:30 pm Eastern. Stay tuned to see how it plays out.