It is one of the most anticipated lists of the hockey season — at least within WHL circles.
After taking a one-year hiatus, the Best of the West poll returned Sunday with its 26th edition offering insight into the Western Conference's top performers as voted on by players, coaches, general managers and radio broadcasters. The poll, conducted by Annie Fowler of the Tri-City Herald, included 20 wide-ranging categories — from top coach to hardest shot. Fowler received 32 ballots from the 10 teams, averaging slightly more than three per club from the U.S. and B.C. Divisions with several players collaborating to cast single ballots in some cases. They weren't allowed to vote for themselves or teammates as part of the rules and were asked to rank their candidates from 1 to 4 in each category.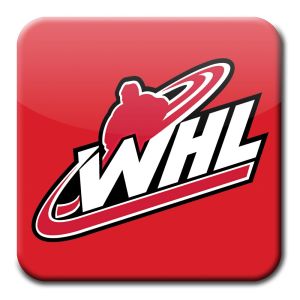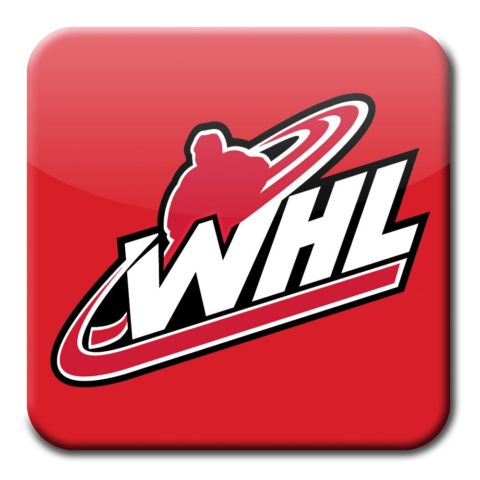 For the fun of it, I also cast a ballot in advance of the results being revealed, just to see how my opinions would stack up against those actually playing — and overseeing — the games.
Admittedly, I haven't watched as much WHL action this season as I would have liked — about 10 games live and another half-dozen on TV — but I always enjoy putting on a scouting cap. Some of the categories had seemingly obvious winners, while others were real head-scratchers and had me pretty stumped.
Without further a do, here are the results from the Best of the West poll, with winner, runner-up, other vote-getters and my votes:
After a one-year break, @TCHIceQueen has brought back the WHL Best of the West poll. Here's the results: https://t.co/bjZEwTvncu

— Scott Sepich (@SSepich) February 16, 2015
Top Executive
Winner: Bruce Hamilton, Kelowna Rockets, 86.25 %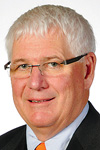 Runner-Up: Gerry Davidson, Everett Silvertips 72.77 %
Vote-Getters: Cam Hope, Victoria Royals; Tim Speltz, Spokane Chiefs; Bob Tory, Tri-City Americans; Jamie Kompon, Portland Winterhawks.
My Vote(s): 1. Hamilton — built the best roster on paper, even if some parts fell into his lap. Has been more active on the trade front than ever before, dealing away a 1st-round pick for the first time.
2. Todd Harkins, Prince George Cougars — slowly but surely changing the culture in P.G. Building around local products and has team trending in right direction despite still struggling to secure a playoff spot.
3. Davidson — Everett's success is more thanks to the coach in my opinion, but Davidson did add Nikita Scherbak in one of the biggest deals of the season.
4. Kompon — he got off to a really slow and shaky start in Portland, but don't look now, the Winterhawks are one of the hottest teams in the league and chasing down another U.S. Division title.
Analysis: Hamilton was a slam dunk, a pretty unanimous selection.
Top Coach
Winner: Don Nachbaur, Spokane, 73.14 %
Runner-Up: Dave Lowry, Victoria, 59.21 %
Vote-Getters: Kevin Constantine, Everett; Dan Lambert, Kelowna; Steve Konowalchuk, Seattle Thunderbirds; Mike Williamson, Tri-City.
My Vote(s): 1. Constantine — hard to argue with his results this season. He's getting the most out of his players despite not having the most talent to work with. The Silvertips play a really structured game and are buying into his systems.
2. Kompon — for the same reasons as mentioned above, he's overcome a lot of adversity in his first season in Portland and has the Winterhawks heading in the right direction when it matters most.
3. Don Hay, Kamloops Blazers — not much was expected of the "rebuilding" Blazers, but Hay has them in contention for a playoff berth and getting better by the day. Hay has had to reinvent himself a little bit in this homecoming after parting ways with Vancouver, but the results have been mostly positive thus far.
4. Lambert — taking the reins from Ryan Huska, the transition has been seamless as the Rockets continue to set club records this season. They could repeat as Scotty Munro Memorial Trophy winners and Lambert deserves his share of the credit for that.
Analysis: Nachbaur is one of the coaches I haven't personally got to know over the last eight years, one of the few I haven't shaken hands with. He's obviously respected around the league and his numbers speak for themselves, having earned 600-plus career coaching wins in the WHL. This is also the third time he's won this award in the past seven years.
In the ever famous "Best of the West" poll on #WHL Western Conference, Kelowna's Nick Merkley voted Top Pro Prospect. #NHLDraft

— Zenon Herasymiuk (@ZenonHerasymiuk) February 16, 2015
Best Pro Prospect
Winner: Nick Merkley, Kelowna, 35.64 %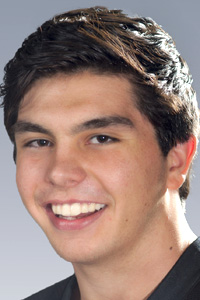 Runner-Up: Mathew Barzal, Seattle, 34.39 %
Vote-Getters: Leon Draisaitl, Kelowna; Oliver Bjorkstrand, Portland; Josh Morrissey, Kelowna; Nic Petan, Portland.
My Vote(s): 1. Draisaitl — the sample size has been small, but it's very evident why he's already played 37 NHL games. He's a pro on and off the ice and should have a long and productive NHL career ahead of him.
2. Petan — you saw it again at the world juniors, he can step up when the chips are down and be an impact player. Whether he's in Winnipeg next year or starts his pro career in the AHL, Petan projects as a top-six point producer and could be the next Tyler Johnson.
3. Nikita Scherbak, Everett — he can be streaky at times and needs to develop that consistency, but when he's on his game, he's as dynamic as anybody in the WHL. He's big, fast and super skilled, which makes him one to watch going forward.
4. Morrissey — man, there are lots to choose from in this category, and three other world-junior defencemen (Bowey, Theodore, Hicketts) don't even make my cut. Nor does goalie Eric Comrie or draft-eligible forwards Barzal, Merkley and Bittner.
Analysis: I think there might have been some confusion here, among voters, on whether it was the best draft-eligible prospect or the best pro prospect overall, including those already drafted. Regardless, Merkley is going to be a heck of a player and this is a big feather in his cap to edge out Barzal, who was selected first overall in their bantam draft year (20102).
Most Valuable To Team
Winner: Eric Comrie, Tri-City, 54.95 %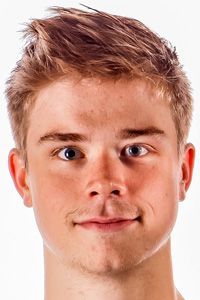 Runner-Up: Petan, Portland, 44.25 %
Vote-Getters: Taran Kozun, Seattle; Cole Ully, Kamloops; Joe Hicketts, Victoria; Bjorkstrand, Portland.
My Vote(s): 1. Shea Theodore, Seattle — the Thunderbirds were a completely different team once he returned to the fold and they have been climbing the standings ever since.
2. Jansen Harkins, Prince George — he's carrying that Cougars team and it'll be up to him to carry them into the playoffs.
3. Adin Hill, Portland — the Winterhawks will probably only go as far as he can take them. He supplanted Brendan Burke and has been backstopping Portland's surge up the standings. I would say Hill's more valuable to Portland at this point than Petan. Crazy, I know.
4. Hicketts — he's a special player and adds another dimension to the Royals. This game-breaker can arguably make a bigger difference single-handedly than anybody else in the conference.
Analysis: I missed the mark on this one, as Comrie somehow slipped my mind. It should have been a no-brainer, he's my winner in hindsight too.
Best Goaltender
Winner: Comrie, Tri-City, 98.61 %
Runner-Up: Kozun, Seattle, 62.17 %
Vote-Getters: Austin Lotz, Everett; Jackson Whistle, Kelowna; Hill, Portland; Garret Hughson, Spokane.
My Vote(s): 1. Comrie — no debate here, he's in a league of his own in the West.
2. Kozun — he's an overager but a good one. He stole a game for Seattle in Kelowna recently, showing just what he is capable of.
3. Lotz — He outshone Whistle at the Young Stars tournament as a camp invite for the Vancouver Canucks and has posted similar stats thus far.
4. Whistle — He started out real strong but has been a bit suspect lately. The workload might be getting to him, but he's still a top-four kind of guy. Ty Edmonds in P.G. would be my No. 5 for what it's worth.
Analysis: This was the most unanimous win in the entire poll, for good reason.
Best Overage Player
Winner: Richard Nejezchleb, Tri-City, 58.61 %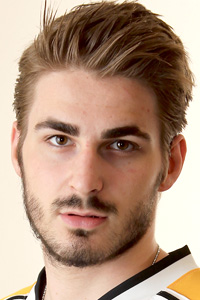 Runner-Up: Austin Carroll, Victoria, 53.75 %
Vote-Getters: Brandon Magee, Victoria; Kozun, Seattle; Travis Brown, Victoria, Miles Koules, Portland.
My Vote(s): 1. Carroll — he's a good one, although the league doesn't have as many dominant overagers as in years past.
2. Brown — Victoria definitely has the best trio of overagers, with Brandon Magee also worth mentioning.
3. Roberts Lipsbergs, Seattle — he just got back into the league, but he's been a dominant WHL player for a couple seasons and will be a big part of Seattle's playoff run.
4. Justin Hamonic, Tri-City — he captains Tri-City and is a horse on the Ams' back end.
Analysis: I haven't got to see Nejezchleb yet, not since he joined Tri-City from the Brandon Wheat Kings, but he's putting up pretty impressive numbers and has his entire WHL career, so it's understandable why he'd take top billing here.
Top Rookie
Winner: Kailer Yamamoto, Spokane, 91.66 %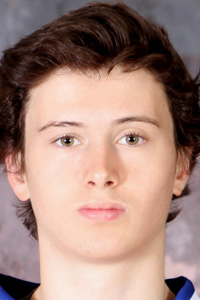 Runner-Up: Deven Sideroff, Kamloops, 59.62 %
Vote-Getters: Tyler Benson, Vancouver Giants; Dillon Dube, Kelowna; Michael Fora, Kamloops; Hill, Portland.
My Vote(s): 1. Benson — he's third in points among Western Conference rookies but has played fewer games and had to play through injuries. The talent is there and the top pick from the 2013 bantam draft is only going to get better.
2. Yamamoto — he's the leading point-getter and deserves mention for that alone.
3. Hill — he could arguably be No. 1 as he came out of nowhere to single-handedly turn Portland's season around and push Burke out of town. He's sustained his performance and is looking like the real deal.
4. Carter Hart, Everett — another goalie in a strong year for goaltenders. He's only 16 and has good size with a lot of upside. It'll be interesting to see how he develops, especially if Lotz turns pro and he becomes Everett's starter next season.
Analysis: Much like Nachbaur, I'm not too familiar with Yamamoto either. The way the schedule has worked out, I haven't covered any Spokane games this season (and rarely in years past). He definitely sounds like an intriguing young player and has earned the respect of his peers even beyond his stats.
Best 16-year-old
Winner: Yamamoto, Spokane, 93.61 %
Runner-Up: Benson, Vancouver, 66.52 %
Vote-Getters: Dube, Kelowna; Jake Kryski, Kamloops; Hart, Everett; Dylan Coghlan, Tri-City.
My Vote(s): 1. Benson — the hype was high but he hasn't really disappointed. If he was healthy, he might be leading all 16-year-olds in scoring.
2. Dube — he's playing a secondary role after missing the first month of the season with injury, but he's been catching up fast and could become a key player for Kelowna.
3. Kryski — he's been pretty impressive for Kamloops, you can definitely see the potential upside as a scoring forward.
4. Hart — it's rare for a 16-year-old goalie to make his mark in the WHL, but Hart has certainly put himself on the scouting radar this season.
Most Underrated Player
Winner: Parker Bowles, Tri-City, 45.83 %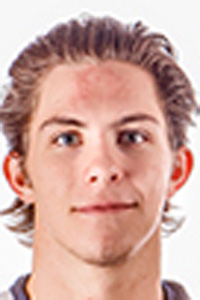 Runner-Up: Adam Helewka, Spokane, 33.75 %
Vote-Getters: Ully, Kamloops; Tyson Baillie, Kelowna; Kohl Bauml, Everett; Lucas Nickles, Tri-City.
My Vote(s): 1. Travis Brown — you don't hear a whole lot about him, but he's leading the entire league in defence scoring.
2. Adin Hill — people are still getting to know him, but he's taken the West by storm.
3. Brad Morrison, Prince George — he's getting better and better and becoming an offensive catalyst for the Cougars.
Analysis: Bowles is a solid choice and somebody I should have had on my list. He's from Kelowna and held the scoring record for the Okanagan Rockets midget team until Tyson Jost (Everett prospect) broke it last season.
Most Improved Player
Winner: Rourke Chartier, Kelowna, 66.94 %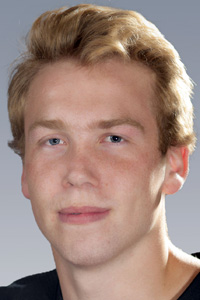 Runner-Up: Helewka, Spokane, 31.85 %
Vote-Getters: Brandon Carlo, Tri-City; Carson Stadnyk, Everett; Keegan Kolesar, Seattle; Ully, Kamloops.
My Vote(s): 1. Ryan Gropp, Seattle — it took him a while to adjust from the BCHL to the WHL, but he's coming on strong now.
2. Brad Morrisson — for the same reasons I nominated him in the underrated category.
3. Tyrell Goulbourne, Kelowna — he's not just an enforcer, he's a hockey player and he's been a terrific complement to Chartier and Merkley on Kelowna's top line this season.
Analysis: Another blunder on my behalf, Chartier's emergence this season made him the obvious choice, but being so used to his recent dominance, I didn't think of him for this category. I'm a bit surprised Gropp wasn't among the vote-getters.
Top Defensive Forward
Winner: Logan Fisher, Victoria, 36.75 %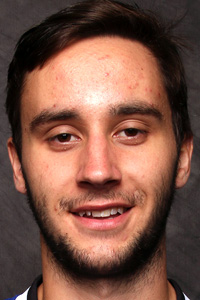 Runner-Up: Scott Eansor, Seattle, 33.37 %
Vote-Getters: Bauml, Everett; Liam Stewart, Spokane; Chartier, Kelowna; Dominic Turgeon, Portland.
My Vote(s): 1. Matt Needham, Kamloops — the Blazers captain is one of the best two-way guys in the league. He leads Kamloops at plus-21 on a team that is mostly minuses.
2. Chartier — he's tearing it up offensively, but he's always been reliable in his own end. That hasn't changed this season despite his goal-scoring prowess.
3. Bauml — he's impressed me whenever I've watched him play, both with his offensive creativity as well as his defensive awareness.
4. Cole Linaker, Kelowna — he plays a shutdown role for the Rockets and kills a lot of penalties. It's a thankless job, but he does it well and deserves some recognition.
Analysis: A bit of a tough category for a media member who pays more attention to those scoring goals than preventing them. The players have spoken, though, and they would know best, so congrats to Fisher and Eansor.
Top Faceoff Man
Winner: Petan, Portland, 57.63 %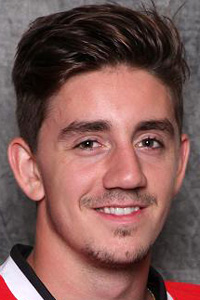 Runner-Up: Bauml, Everett, 29.90 %
Vote-Getters: Fisher, Victoria; Turgeon, Portland; Needham, Kamloops; Barzal, Seattle.
My Vote(s): 1. Chartier, Kelowna — unfortunately there aren't any advanced stats on this for the WHL. This is the site to use for QMJHL faceoff percentages. That said, Chartier is good at everything and takes a lot of pride in winning key faceoffs and gaining possession. I'll nominate him and leave the rest blank as I'm no expert on the topic and listing any others would be guess work.
Analysis: I didn't realize Petan was that good in the face-off circle. I actually thought he might be one of those players that shifts to the wing as a pro based on his size. I guess I thought wrong. He does drive a lot of the possession for Portland and it makes sense that would start by winning faceoffs.
Best Stay-at-Home Dman
Winner: Ben Betker, Everett, 42.40 %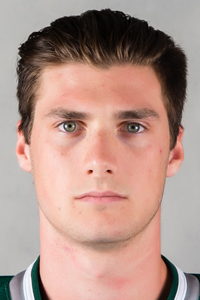 Runner-Up: Cole Martin, Kelowna, 36.48 %
Vote-Getters: Hamonic, Tri-City, Anton Cederholm, Portland; Mason Geertsen, Vancouver; Hicketts, Victoria.
My Vote(s): 1. Martin — he's leading the league in plus-minus for the second straight season and while that stat can be skewed, Martin's a rock defensively.
2. Jared Hauf, Seattle — big, strong, physical and imposing, he's a defenceman everybody would love to have on their team.
3. Sam Ruopp, Prince George — another big, strong defence-first guy who is tough to play against.
4. Betker — Same description applies here. I think Martin is a cut above but the next three are interchangeable.
Analysis: Interesting to see Hicketts among the vote-getters as he's primarily thought to be an offensive specialist, but the rest are all worthy candidates. Then again, Hicketts did pair with Samuel Morin in a shutdown type role for Canada at the world juniors and didn't get overwhelmed, so perhaps I've overlooked his defensive attributes.
Toughest Player
Winner: Goulbourne, Kelowna, 85.69 %
Runner-Up: Geertsen, Vancouver, 32.87 %
Vote-Getters: Chance Braid, Kelowna; Josh Thrower, Vancouver; Ryan Rehill, Kamloops; Taylor Crunk, Victoria.
My Vote(s): 1. Goulbourne — he's not the biggest guy in the league, but he's probably the most feared. This guy can scrap and isn't afraid of anyone. His latest handiwork on Seattle's Luke Osterman was frightening to say the least.
2. Jared Hauf, Seattle — he's a monster and is said to be "man strong" but he doesn't fight all that often. If you get him mad, look out though, he's got a bit of Chara in him.
3. Austin Carroll, Victoria — he can certainly take care of himself out on the ice, and stick up for his teammates whenever needed. He's pretty respected by veterans around the league.
4. Aaron Macklin, Prince George — he's leading the conference in penalty minutes and plays a rough-and-tumble game. He instigated a fight with Goulbourne this season but didn't fare too well.
Analysis: Watch both videos (Osterman is linked) and you'll see why Goulbourne is considered the WHL's toughest customer. Oddly enough, Goulbourne and Geertsen have only fought once, way back in October 2012 when Geertsen was still with the Edmonton Oil Kings. You can watch that scrap here, but I'd call it a draw.
Most Irritating Player
Winner: Evan Wardley, Seattle, 51.66 %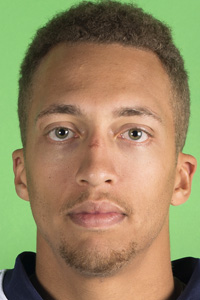 Runner-Up: Magee, Victoria, 34.72 %
Vote-Getters: Goulbourne, Kelowna; Geertsen, Vancouver; Zach Pochiro, Prince George; Helewka, Spokane.
My Vote(s): 1. Taylor Crunk, Victoria — he plays the game hard and can be an in-your-face type. Not sure how much trash he talks, but he makes his presence felt physically on a regular basis.
2. Petan, Portland — one of the most skilled players but also somebody capable of getting under the opposition's skin. He can definitely talk the talk.
3. Riley Stadel, Kelowna — he's undersized as a fighter but he scraps a fair bit for the Rockets, the next most after Goulbourne. He picks a lot of those fights with his mouth or so it seems from the press box.
Analysis: This is another one of those categories that the players know best, so I'll trust them on this front. I always chat up the other team's healthy scratches or injured players in press row and it's often funny to hear their thoughts on opposing players. One that surprised me a couple years ago, that would have fit this category, is former Kelowna forward Ryan Olsen. He wasn't liked around the league for his constant chatter on the ice.
Best Skater
Winner: Theodore, Seattle, 42.59 %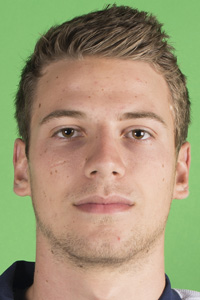 Runner-Up: Bjorkstrand, Portland, 40.04 %
Vote-Getters: Petan, Portland; Scherbak, Everett; Nickles, Tri-City, Barzal, Seattle.
My Vote(s): 1. Scherbak — I was blown away by how fast and smooth of a skater he is for such a big kid. He reminds me a lot of a young Marian Gaborik, back when he was an explosive type.
2. Madison Bowey, Kelowna — he makes end-to-end rushes almost every game, and if he loses possession, he's quick enough to get back into position defensively. Skating is his biggest strength. I think those two are a cut above, but Draisaitl did win a fastest skater competition at the Edmonton Oilers skills competition, beating Taylor Hall and Jeff Petry, among others. Make of that what you will because he hasn't looked overly fast or explosive in the few games I've seen him play for Kelowna.
Analysis: Theodore is a very smooth and powerful skater, and he might have an edge on Bowey because he takes longer strides. He should have been among my top three.
Hardest Shot
Winner: Bowey, Kelowna, 75.50 %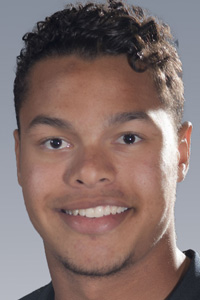 Runner-Up: Brown, Victoria, 43.75 %
Vote-Getters: Theodore, Seattle; Bjorkstrand, Portland; Morrissey, Kelowna; Carroll, Victoria.
My Vote(s): 1. Bowey — formerly the Myles Bell award, Bowey can fire the puck pretty good too. As can Justin Kirkland and former Rockets Jesse Lees and Carter Rigby.
2. Brown — this is more of an assumption, but he's leading all defencemen with 16 goals, so I assume he can rip it from the point.
3. Marc McNulty, Kamloops — he's a big body that can really lean into his shots if memory serves correct from his Prince George days prior to getting traded to Kamloops. I'm assuming the other monsters like Betker and Hauf can get some mustard on their shots too, but I don't know that for a fact.
Analysis: Kelowna keeps this award, with Bell passing the title on to Bowey.
Most Accurate Shot
Winner: Bjorkstrand, Portland, 85.00 %
Runner-Up: Chartier, Kelowna, 53.47 %
Vote-Getters: Scherbak, Everett; Helewka, Spokane; Petan, Portland; Carroll, Victoria.
My Vote(s): 1. Chartier — he's been a sniper extraordinaire this season, scoring 40 goals in 40 games. The numbers speak for themselves.
2. Paul Bittner, Portland — it's his shot, more than anything, that stands out to the scouts. He's got a pro-calibre shot as evidenced by his snipe in the Top Prospects Game.
3. Bjorkstand — Bittner's teammate in Portland, he also has a lethal shot and showed it off at the world juniors.
4. Bowey — he can really pick the corners from the point. I haven't seen enough of Travis Brown in Victoria, but one would have to think he deserves mention here too.
Analysis: Sounds about right. I debated between my top three and flip-flopped the order a couple times, but I'm surprised Bittner didn't get any votes.
Top Referee
Winner: Brett Iverson, 31.11 %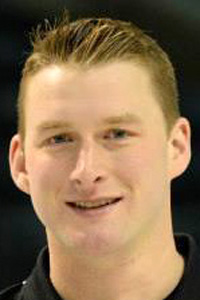 Runner-Up: Nathan Wieler, 27.26 %
Vote-Getters: Steve Papp, Chris Schlenker, Chris Crich, Jason Nissen
My Vote(s): 1. Steve Papp — I've never seen the guy call a "bad" game. He's consistent and fair. It's only a matter of time until he secures a full-time gig at the next level.
2. Chris Crich — Homer vote, I grew up playing minor hockey with and against this guy, but he makes a much better ref than he did a defenceman. Ditto for Graham Skilliter, who graduated from the WHL to the NHL this season. We didn't get to see a ton of them in B.C., both being Saskatoon-based, but they were noticeable in a good way whenever I've watched them. Crich has been doing a lot of work for Hockey Canada and the IIHF too, so he'll likely follow in Skilliter's footsteps sooner than later.
Analysis: Iverson and Wieler are both quality officials too. The WHL boasts a good roster of men in stripes (mostly good anyway), and it's nice to see both Papp and Crich among the vote-getters. For those of you wondering, yes that's the same Chris Schlenker who used to play in the WHL as a bruising defenceman for the Regina Pats and Prince Albert Raiders. On the other side of the law now, he's become a real stand-up ref respected by the current players.
Best Fans
Winner: Everett, 81.98 %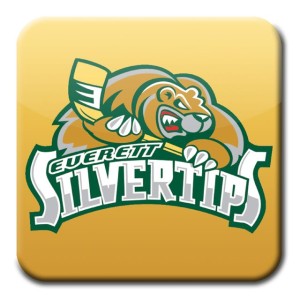 Runner-Up: Portland, 69.32 %
Vote-Getters: Seattle, Spokane, Kelowna, Tri-City, Victoria, Vancouver, Kamloops, Prince George.
My Vote(s): I didn't feel qualified to vote on this category. I haven't been to most the U.S. barns, but it sounds like some of them would be the frontrunners. In Fowler's brief about Everett, she wrote: Not sure if it's the posh dressing room or the cowbells, but the guys love playing at Comcast Arena.
Analysis: Props to Everett and those fans should be in for a fun playoff run this spring. I've heard really good things about the ShoWare Center in Kent, Wash., too, home of the Seattle Thunderbirds and $2 everything night — including $2 beers! And no, that promotion won't be coming north of the border any time soon, due to liquor and gaming regulations.
Larry Fisher is a sports reporter for The Daily Courier in Kelowna, British Columbia, Canada. Follow him on Twitter: @LarryFisher_KDC.