It's not easy being Justin Schultz. (Okay, it would be easier if he played better, but nevertheless). When a team struggles, fans often channel their frustration towards one player, the whipping boy, the guy whose mistakes become a focal point. The Oilers usually have plenty of candidates, some of whom have been the scapegoat for more than just a season. Right now, the player to pile on is defenceman Justin Schultz. He missed 14 games with injury, but his time in the lineup has been marred with miscues and bad decisions. It almost seems as though Twitter has a special Schultz-cam for all games, because his name comes up a lot. But, in the fans defence, it is often warranted. His giveaways are head desk moments, and his development seems to be going backwards instead of forwards.
Can anybody explain to me what Justin Schultz does that necessitates his TOI and contract? I'm being serious here. #Oilers

— Beer League Heroes (@BeerLeagueHeroe) January 11, 2016
Justin Schultz is a flaming bag of dog ?

— Hammerhan (@JHammer07) January 1, 2016
Justin Schultz is the worst hockey player I've ever seen #Oilers

— Alan (@AlanCole01) December 30, 2015
Justin Schultz. Loses his man. Out of position. Once again. This guy is absolutely brutal. Just can't get through to him.

— Field Marshal (@Field_Marshal_) December 30, 2015
Justin Schultz has been a minus player every season of his pro career with the Oilers. Now, that stat is not the most important one that exists, and the Oilers defence corp overall has been terrible, but it's still glaring. Over his time in the NHL, he leads the Oilers in giveaways. That stat is hard to defend (no pun intended). But he also plays a lot of minutes, and is on the ice in a lot of high danger situations. Still, it's frustrating to see his stunted growth, and while that could be a product of a poor development system, the onus is on him to overcome. Taylor Hall, for example, has fought through the negativity and become an elite player. Schultz has to play better. A lot of his errors are mental lapses, and that's on him. 
Schultz was supposed to be a Solution
It's no secret the Oilers have had problems on defence for a long time. Their propensity to draft forwards left the organizations' defenceman prospect pool very shallow. When the team announced they won the Justin Schultz sweepstakes, there was a sense of excitement. Could he be the missing link? Would he be able to quarterback the powerplay? Was he going to be that top-pairing guy with offensive upside they desperately needed? Well, that was the hope.
I don't know how much real expectation there was, because you never know exactly how a young defenceman will develop. And it almost felt like a too good to be true moment in Oilers history. Imagine that, a highly-touted, skilled player forsakes other teams to play in Edmonton. I remember the bidding war over Schultz's services, I remember that Wayne Gretzky sold him on the Oilers. And it seems a little ridiculous now considering his current status with the team. But, hindsight is 20/20, even for the Great One. There was a point where Schultz was considered the best prospect not in the NHL. I don't know how he is viewed around the league now.
Schultz was drafted 43rd overall by the Ducks, but never signed with them. The remarkable thing is the vitriol from the Anaheim fanbase, and the team itself, over the fact that Schultz shunned them. Did they simply feel slighted? Or did they really believe they lost a great player? At this point, when looking at the Ducks current blueline, I'm guessing they aren't crying themselves to sleep over losing Schultz.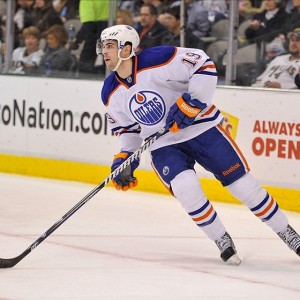 Schultz Reminds us there's still a Problem
Acquiring Justin Schultz cost the Oilers no assets. Free agent signings work sometimes, and sometimes they don't. Was bringing in Schultz a failed experiment? If they end up trading him at the deadline or letting him walk in the summer, then yes, I guess it could be considered a failure. But perhaps the real failure is the Oilers ineptness in finding real defensive talent. He is a gross representation that the Oilers, while boasting offensive talent up front, have a porous blueline, and only Darnell Nurse offers any hope on the horizon. Schultz represents the wrong calls and missteps that the Oilers have been making for years.
It could be unfair to pile on Schultz. He's just 25 years old, he came into a toxic environment, and a graveyard for blueliners, and he has faltered under the pressure. Worst case scenario is that the Oilers Jeff Petry him away, and he becomes a real contributor on another team. We have to prepare for that possibility. Because there will be a team out there that sees his age, his size, and his potential offensive upside, and will plug him in where he can actually succeed. What happens with Schultz doesn't change the issues that the Oilers have. They have struggled to find consistency in all aspects, and it will take more than one player to fix that. (And it will take more than the return of Connor McDavid).
The best thing for the Oilers to do at this point is try and get something in return for Schultz. His value isn't at an all time high, but hopefully they can get a better return than they did for Petry. A change of scenery may be necessary. Schultz has a lot to work on, and a lot of things to round out in his game. Edmonton doesn't seem like the right place for him to do that.