You win hockey games by scoring the puck; you score the puck by shooting it into the opposition's net. As straight forward as that seems, it's becoming a problem for the Pittsburgh Penguins to get the puck to the net. It's hard to win games if you can't score the puck, and if you don't shoot, you can't score… I think Wayne Gretzky may have said that.
Penguins are Depleted
Penguins' Lines at Practice today – yikes:

Spaling-Crosby-Megna
Goc-Malkin-Comeau
Downie-Sutter-Rust
Sill-Ebbett-Adams

— 2021 Jim (@SportsingJim) December 5, 2014
Jayson Megna is currently skating on Sidney Crosby's top line; Blake Comeau, who was brought to Pittsburgh for grit on a 3rd or 4th line, is skating alongside Evgeni Malkin. Brian Dumoulin, who has just one career point, is skating with Paul Martin as the Pens second defensive pairing… All of that to say, the team is limping out of 2014 and hoping to keep their heads above water.
But when you have so many injuries and your skating with jumbled lines, the easiest way to utilize the talent you DO have is to simplify, which is what Coach Mike Johnston has been begging his players to do all season.
Pretty sure Penguins head coach Mike Johnston wants his players to shoot the puck more, not less. #NHL

— Ian Altenbaugh (@IanAltenbaugh) November 29, 2014
It starts with his stars: Sidney Crosby is slumping, especially in the goal scoring department. In the loss to the Vancouver, he was held without a shot. 
Including playoffs, Crosby has scored 10 goals in past 42 games, good for 0.24 goals per game. In his career, he scores 0.49 goals per game.

— Josh Yohe (@JoshYohe_PGH) December 5, 2014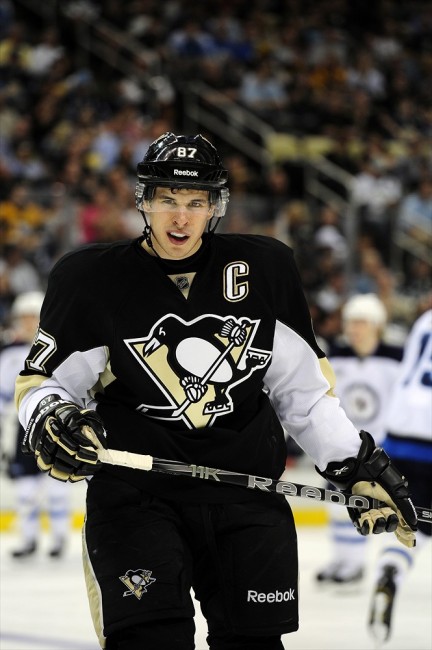 Crosby tends to look for the perfect pass and his goals were coming off of opportune positioning; Patric Hornqvist shoots the puck and shoots it often. That created a multitude of rebound opportunities for Crosby and others… but Hornqvist is out. Crosby needs to create for himself and throw more pucks to the net, just like Malkin has began doing.
In early November, Head Coach Johnston said of Malkin, "His shot total is one thing that really has to go up," Johnston said. "He has a great shot. He just has to use it more." Since November 6th, Malkin has scored seven goals and has up'd his shots on goal from 2 per game to 3. Shots on goal, while not a clear indication of success, gives you a great advantage. Tyler Seguin, the NHL leading goal scorer, shoots the puck 4 times a game; only three players shoot the puck more; Alexander Ovechkin, Claude Giroux, and Max Pacioretty… all prominent scorers, and Captains of their team (Pacioretty an assistant).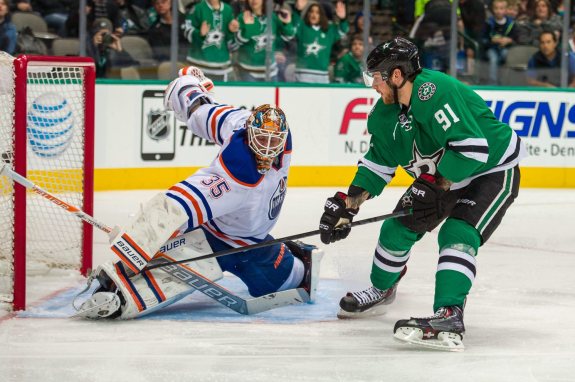 Good Teams Shoot the Puck, Bad Teams Don't.
When your leading an injured team and you're trying to bounce out of a slump, you have to shoot the puck. In the Penguins previous three games, they've averaged just 22 shots per game. Good teams shoot the puck. The Chicago Blackhawks lead the NHL in shots per game at 36. Bad teams fail to shoot the puck. The Buffalo Sabres are last in shots per game averaging just 22.8. The Penguins fall right in the middle coming in at 15th in the NHL with 30 shots on goal per game.
In wins, the Penguins are averaging 32 shots per game whereas in losses, they register just 26. Statistically speaking, the Penguins give themselves a much better shot at winning when they get at least 30 shots on goal.
Crosby needs to lead by example and start registering shots on goal, Malkin is the only bit of consistent offense Pittsburgh has had as of late. An increased shot total will lead to an increased amount of scoring chances… and in case you forgot, that's how you win hockey games.
#THW