It's time to move on to the Minnesota Wild forwards' report cards and first up is Ryan Reaves also known as "Reavo". He joined the Wild in a trade that involved sending a fifth-round draft pick in 2025 to the New York Rangers in the last week of November. He was an interesting and unexpected addition to the lineup that brought a lot of physicality.
Reaves fit into the lineup almost seamlessly and has become loved by Wild fans. His personality and leadership skills in the locker room have been an asset to the team but as of now, it's unclear if he'll return. He even found a way to contribute some points when Kirill Kaprizov was injured and his regular season grade will reflect that.
Reaves is Strong Piece in Puzzle
As stated, it was somewhat of a surprise when Reaves joined the team, but he turned out to be an important piece of the fourth line. That line was always changing between Brandon Duhaime, Connor Dewar, Mason Shaw, and a few others that bounced around the lineup and Reaves fit with all of them. He played in 61 games for the Wild and recorded five goals plus 10 assists for 15 points after registering zero points for the Rangers in the first 12 games of the season.

Reaves didn't find his scoring touch until late in the season but when he did, he made it count and even tallied his first back-to-back multi-point games of his career. He wasn't the fastest skater or biggest puck mover but he made contributions in little ways that made a difference, and surprisingly for how physical of a player he was, he only racked up 31 minutes in penalties all season.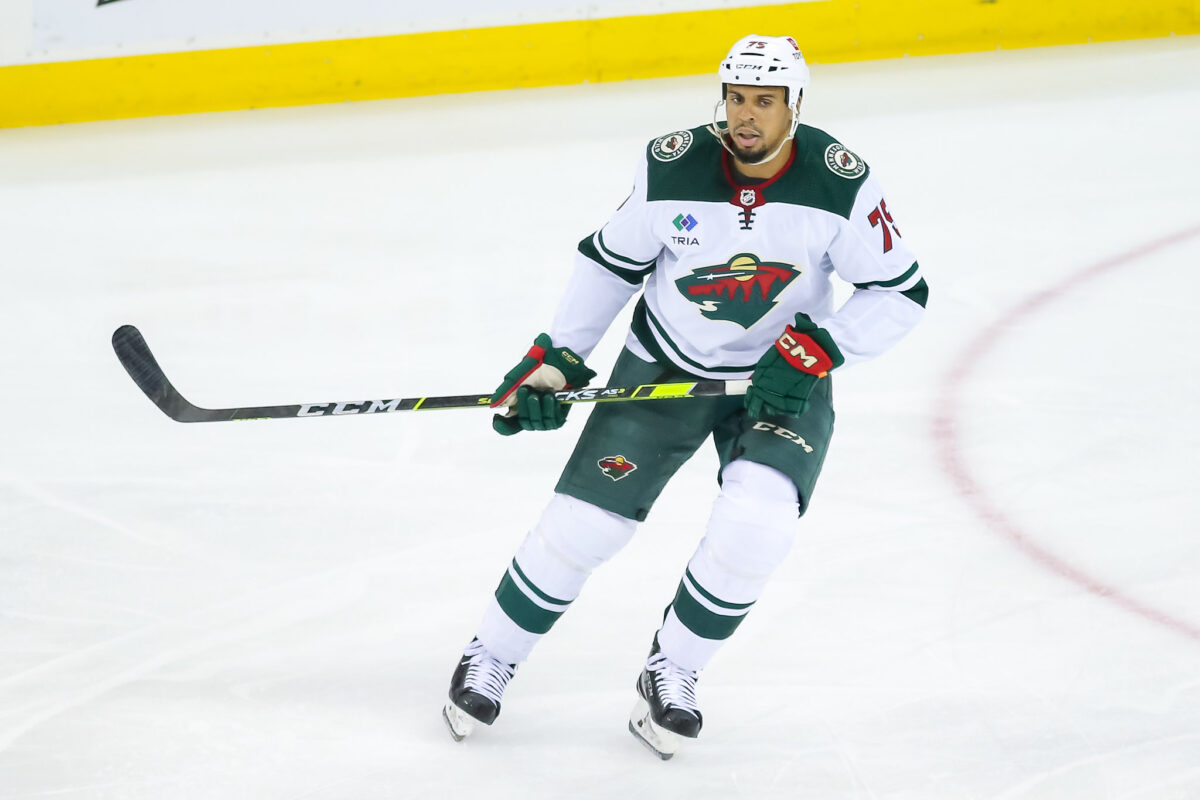 On the defensive side of things, Reaves was second in hits with 152 behind first-place Marcus Foligno who led the team with 237 hits. While not all of those were momentum-changing, when "Reavo" hits someone, the entire arena knows and often times it does give his team an energy boost. Apart from the hits, he blocked 20 shots and had 12 takeaways but like many Wild players, he had a high number of giveaways at 16.
Reaves is an unrestricted free agent come July 1 and while the Wild may want to keep him for both his physicality and leadership, they may not be able to afford him. It's also important to remember he is 36 years old and they can't put a lot of money into him when they have younger players ready to move up.
Reaves Postseason Smarts
Reaves played in all six games of the postseason and in a way he owes that to his teammate Shaw who tore his ACL that abruptly ended his season right before the playoffs and Reaves filled his roster spot. He wasn't able to transfer his scoring into the postseason but he kept up the hitting side of his game. However, unlike some of his teammates, he kept himself in check and didn't recklessly put his team in a difficult spot by taking penalties.
---
Latest News & Highlights
---
Reaves was tied for second place with Duhaime at 21 hits a piece and they were second to Foligno again who had 27 hits. However, Foligno's hits put his team in trouble more than once and caused quite a disturbance. Reaves, on the other hand, knew in the postseason teams have to be careful with how physical they play because it can directly affect the outcome of a game.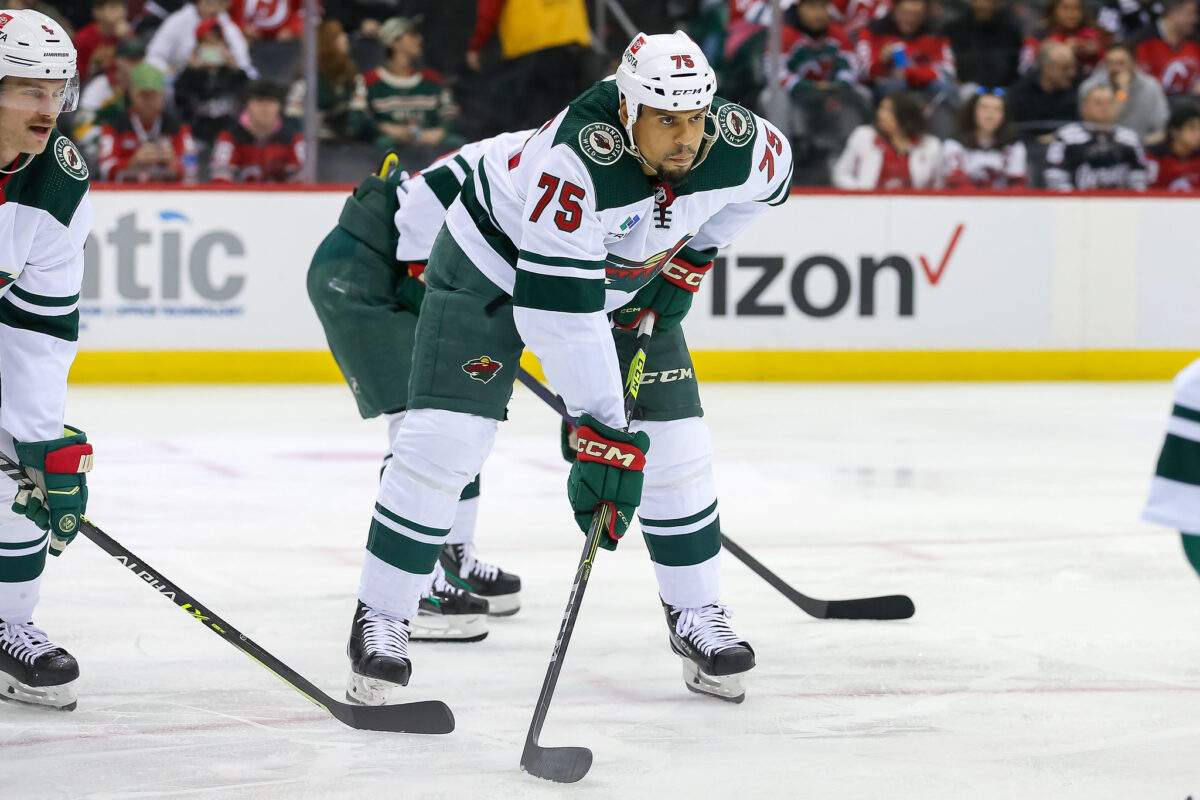 He also contributed one blocked shot and was equal in giveaways and takeaways with four each. Clearly, his giveaways could've and should've been better. Thankfully if the Wild decide to keep him, he's a veteran that knows what he needs to fix to be ready for next season.
Reaves' Grade
Reaves isn't a scoring machine or defensive prodigy but he is a gritty player that gets the work done. As far as his priorities, his hitting did come first all season and as a bonus, he found a way to score too. His defense could've been better but he did what he could, so overall for the regular season he earned a B+. It's hard to give any higher because while he did well with hits and did find a way to score, his giveaways were too high and he couldn't keep his scoring going when they desperately needed it. On the flip side, it's hard to give lower because he fulfilled the role of a fourth liner well.
Related: Wild 2022-23 Report Cards: John Klingberg
On to the postseason and Reaves earned the same grade, a B+. His scoring production dropped off which prevented him from getting a higher grade. However, he continued his hitting but didn't hurt his team by taking unnecessary penalties. He did spend time in the penalty box but not to the degree of some of his teammates and that's why his grade didn't go lower. So overall he earned a B+ for the season and hopefully, if the Wild do elect to re-sign him, he'll be able to limit his giveaways and find a way to score a bit more.