For the second game in a row, the Minnesota Wild were handed an opportunity to take a big lead in their series against the Dallas Stars, but they struggled from the start. They were just a few minutes into the game when Marcus Foligno took a major penalty and things started to unravel. The Wild were unable to kill off that penalty and found themselves down 1-0.
There was still hope, as a one-goal game can change quickly but unfortunately for the Wild, they dug themselves a deeper hole. They gave the Stars another power play and the Stars capitalized to take a two-goal lead into the second period. The Wild showed some strong play at the end of the first and looked to carry it into the second but the Stars scored early on an odd play and made it a three-goal lead. The play looked to be a puck played by a high stick but since it was in the defensive zone, there was no replay allowed.
Regardless the Wild needed to buckle down and get things done, but no matter how many chances they had, they couldn't convert. They had a lot of chances in the third and made a lot of mistakes and the final nail in the coffin was an empty net goal by the Stars in the final minutes of the game for a 4-0 final. As a result, the Stars take the first shutout of the series as well as a 3-2 lead.
Wild Had No Discipline
Despite being one of the most penalized teams in the league for a large chunk of the season, the Wild finally figured things out towards the end of the season. However, it seemed to all unravel after their big win in Game 1 and has continued into Game 5. Several Wild players took unnecessary penalties but Foligno was the culprit for eight penalties in the past five games played. That is way too many to take against a team with a power play as strong as the Stars.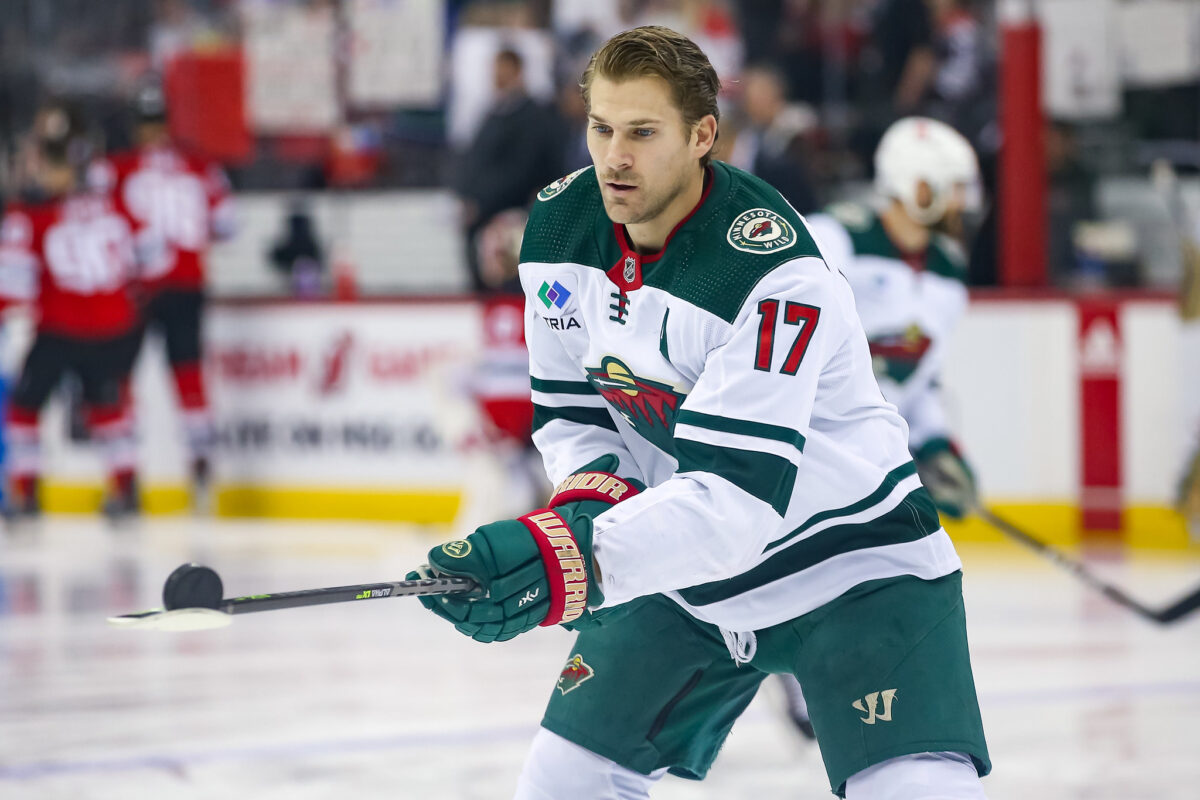 No matter how everyone felt about the calls against Foligno in Game 4, he knew they were calling things tighter, but he kept at it in Game 5. He had another questionable hit that was called as a five-minute major for kneeing and a game misconduct, plus the resulting power play allowed the Stars to score. Not only did Foligno cost his team a goal by being in the box, but he also forced his team to play with 11 forwards due to the misconduct.
---
Latest News & Highlights
---
Obviously, Foligno didn't mean for that to happen but he has to do better. In Game 6 he needs to back off on the hits and focus on the offensive side of the game. His hits have not been needed and have not helped his team as of late. He needs to let the game play out and then if necessary, he can throw a clean hard hit to try to change the momentum. However, he must make sure it's clean, as anything that looks remotely questionable will be called and the Wild can't allow that to happen or they will not make it out of Game 6.
Foligno wasn't the only issue either. As the game went on, the team was sloppy and couldn't keep their composure. They couldn't get anything going and just made mistake after mistake and they weren't able to reel it in before too much damage was done. The Wild have to find their composure and spark again before they play Game 6.
Wild Have to Adjust
It's clear the referees are going to call certain things and the Wild have to adjust to that. They need to stop worrying about physicality and figure out how to score goals. They can't win games by having more hits than the other team, they need goals. While each line showed some potential they may need to do some line juggling in order to get some sort of energy going.
Related: 3 Things Wild Need to Address Before Game 5
That doesn't just include the normal lines but their power play and penalty kill as well. They've allowed nine goals to be scored against their penalty kill, by now they should be able to stop them. The Wild need to change up everything about their game and do something to throw the Stars off guard. From changing their lines to changing up their plays, they have to come up with something new for Game 6 if they hope to win.
Wild's Bright Spots
While this was an extremely disappointing loss, believe it or not, there were some bright spots and the first was Brock Faber. His name keeps making appearances whether the Wild win or lose because he's one of the most composed players on their roster and he's only 20 years old that's played just seven NHL games as a rookie. Two of those games were during the regular season and the other five have been in the postseason. He even registered his first shot of the playoffs in Game 5 and continued to provide great play throughout the game and never gave up.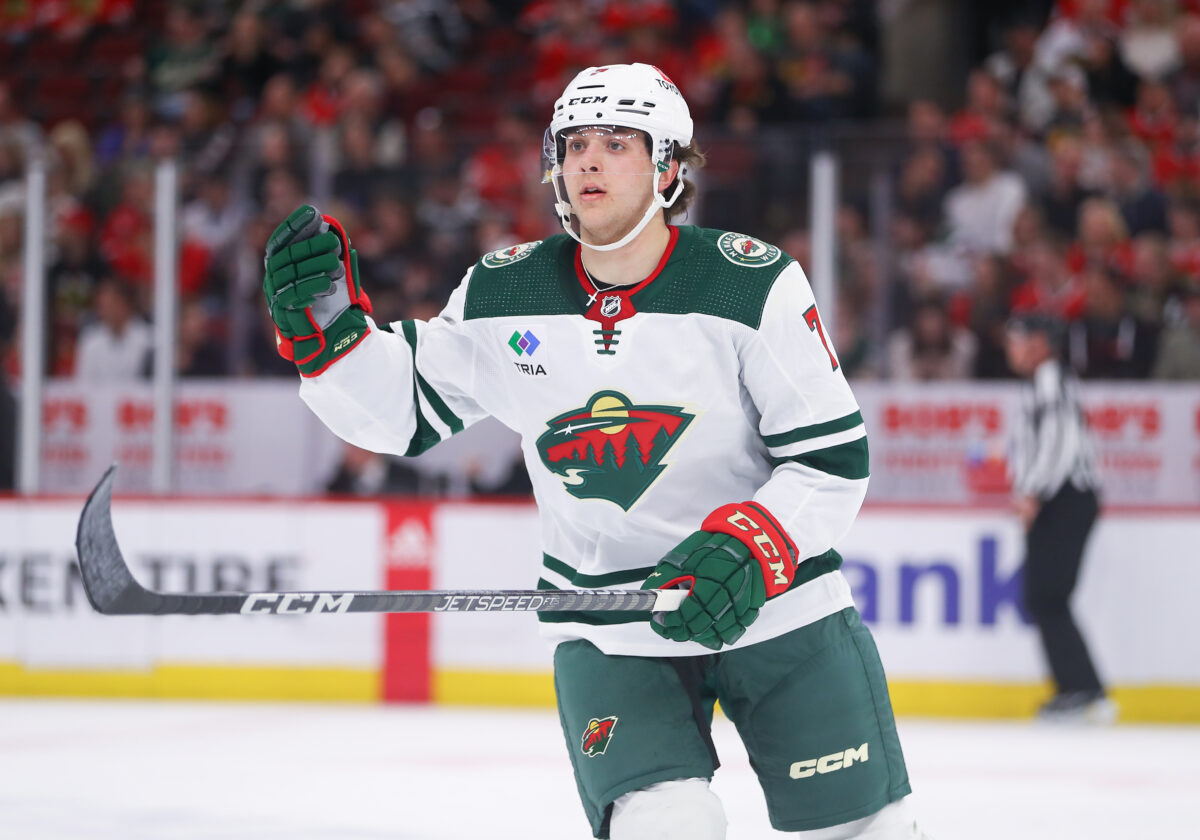 While Faber continued to play his heart out so did Filip Gustavsson. He was victimized on the Stars' power play twice and the third goal was a breakdown by both the Wild's defense and Gustavsson together but he held strong throughout the game. A lot of goaltenders would completely fall apart but he kept his head high and did what he could to keep his team within three goals until the very end. The Wild are going to need him to keep that composure heading into Game 6.
Wild's Game 6
The Wild will be back at home for Game 6 and they have to figure out a way to win or they'll be staying in Minnesota instead of heading to Dallas for Game 7. They need to get their stars Kirill Kaprizov and Matt Boldy on the scoresheet and they need to stay out of the penalty box. They'll need to throw out the old game plans and go with something new as well as be more aggressive overall.
If they can do those things, block everything the Stars throw their way and of course find a way to get past the armor of Jake Oettinger, they can win. The Wild have the talent to win Game 6 and Game 7 but they have to dig as deep as possible to make it happen.