In this modern day and age, it seems like everyone is on Twitter, and hockey teams and players are no exception to the rule. Official team accounts reach several thousand fans both during the season and the summer with all the latest news. On the other hand, players use their accounts both to support the team and give fans a glimpse into what it's like to be a professional hockey player.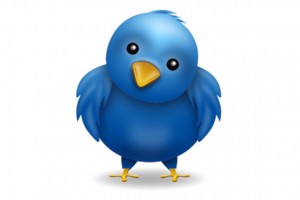 The Wilkes-Barre/Scranton Penguins have had a strong fanbase over their 15 seasons in the American Hockey League, and as Twitter has become a more popular social platform, fans have become interested in play-by-play of games, conversing with the players and re-tweeting photos from practices.
Here are the top accounts anyone interested in the Baby Penguins should follow.
Wilkes-Barre/Scranton Penguins (@WBSPenguins): 20,787 Followers
The Penguins' Twitter account is run by various members of the front office and covers all of the news surrounding the team. It also provides play-by-play of home and away games and posts player and coach interviews. In addition, the account promotes fan contests such as "Trivia Tuesday" and captures photos of players participating in community events.
Here is an image that appeared on Twitter last April when the Penguins partnered with the local Triple-A baseball team, the Scranton/Wilkes-Barre RailRiders, for a hockey-themed promotion.
That's @agrant20 , Zach Sill and @CKolarik hanging out with Champ at the @swbrailriders hockey day game today. pic.twitter.com/kftytDarjo

— WBS Penguins (@WBSPenguins) April 21, 2013
Mike O'Brien (@MikeOBrienWBS): 1,989 Followers
Mike O'Brien is in his first year as the Penguins' play-by-play radio broadcaster and is also the team's media relations director. He was also the color commentator alongside Tom Grace for two seasons.
O'Brien provides live tweets of every game during the radio broadcasts and also takes pictures from events such as the Pittsburgh Penguins' summer development camp and rookie tournaments. Additionally, he promotes player appearances with local radio outlets and posts recaps of every WBS game.
Jonathan Bombulie (@CVBombulie): 2,009 Followers
Jonathan Bombulie is the Penguins beat writer for The Citizens' Voice, a newspaper based in Wilkes-Barre. He has been covering the team since it came to town in 1999 and writes a popular Penguins Insider blog with posts about each game and practice reports. He also highlights key players and provides analysis on how player movement, especially NHL call-ups, impacts the team.
Bombulie's Twitter account includes observations from Pens games, and he retweets video and photo clips posted by the Penguins' Twitter, as well as any news about former Penguins players.
Wilkes-Barre/Scranton Penguins Booster Club (@WBSPBC): 126 Followers

The Penguins Booster Club is a group consisting of over 200 fans that supports the Penguins both on and off the ice. The account is a great place to get information on the club's trips to away games, upcoming events such as the annual Meet the Players Mixer and monthly meetings. Each meeting features a guest speaker from the team, such as a player or front office members, and will be announced on Twitter.
Nick Drazenovic (@Drazzy1010): 2,070 Followers
Drazenovic is one of the new players on this year's Pens team, coming to Wilkes-Barre from the Springfield Falcons. After signing with the Penguins, he used his Twitter to respond to Falcons fans who thanked him for his contributions to his old team.
Drazenvoic also showcases a sense of humor on his account, discussing topics such as Canadian culture and TV shows. Back in April, for example, he gave his opinion on people who maybe get a little too into interior decorating:
You have WAY too much time if you can make your bed like this every morning #throwpillows pic.twitter.com/qgd86aKVBQ

— Nick Drazenovic (@Drazzy1010) April 10, 2013
His bio has a fairly standard line indicating he's a hockey player, but it's clear he likes to use his account for self-expression, as he writes "When in doubt, tweet it out."
Jeff Zatkoff (@jeffzatkoff): 3,043 Followers
Zatkoff is currently playing in the NHL for Pittsburgh, but he gained popularity as Wilkes-Barre's starter in the 2012-13 season.
He likes to use his Twitter to discuss other sports, including golf and tennis, and post pictures of dogs, whether they are his own or belong to family or friends. This makes him relatable to his fans. When sticking to hockey, he's posted pictures of his new goalie mask or the Los Angeles' Kings Stanley Cup celebrations in the summer of 2012.
Cake anyone?!? #cupparty pic.twitter.com/yvNNBoef

— Jeff Zatkoff (@jeffzatkoff) August 31, 2012
Philip Samuelsson (@psamuelsson5): 3,602 Followers
Samuelsson is the son of legendary Pittsburgh Penguin Ulf Samuelsson, and he likes to use his Twitter to exchange messages with family. This includes his brother Henrik, who was drafted by the Phoenix Coyotes in 2012.
The friendships Samuelsson has with teammates are also visible on Twitter, which is good for fans who like to get a glimpse on what the players do together in their downtime. He appears to be especially close with former WBS defenseman Alex Grant, who was traded to the Anaheim Ducks this past offseason.
Scott Harrington (@S_Harrington06): 854 Followers
Harrington, one of the Pens' top defensive prospects, just joined Twitter in September. However, he has already gained over 800 followers, most of who are Penguins fans or professional players themselves. So far, he has used his account to wish his old team, the London Knights, success in their upcoming season and re-live his time in juniors.
Harry Zolnierczyk (@HarryZ87): 24,933 Followers
Zolnierczyk is the most popular Baby Penguins tweeter featured on this list with close to 25,000 followers. He expresses his sense of humor by retweeting quotes from friends and movies, as well as random pieces of trivia.
It seems like Zolnierczyk, a recent Pittsburgh call-up, is in an interesting race with former teammate Tom Sestito to cover a fair amount of ground in the NHL:
@HarryZ87 good luck in Pitt Lar only 27 more teams, between the both of us I think we could have every city covered in 3 years #Suitcase

— Tom Sestito (@TomSestito23) June 24, 2013
That's a wrap!
Alison is currently covering the Wilkes-Barre/Scranton Penguins of the AHL for The Hockey Writers after writing about the NHL's New Jersey Devils from 2011-2012. She is currently employed for the fast growing sports website Bleacher Report as a quality editor and hopes to one day have a media relations career with a professional hockey team. Follow her on Twitter @AlisonM_110.