According to Gord Miller of TSN, the New York Islanders are considered the frontrunners to land Coloroado Avalanche forward Matt Duchene.
Islanders fans remember general manager Garth Snow's non-move, who, after rumors swirled, did not make the trade for Duchene. Fans held their breath as the clock hit zero on the March 1 trade deadline, but in the end, he stayed put and nobody won the day.
Acquiring Duchene Would Benefit the Islanders
Acquiring Duchene would be a smart idea, but only for the right price. Trading prospects like Mathew Barzal or Ryan Pulock to take a chance on Duchene who would have to adjust to a new team is risky. but a move to a better club, compared to the League-worst Avalanche, Duchene will have a fresh start.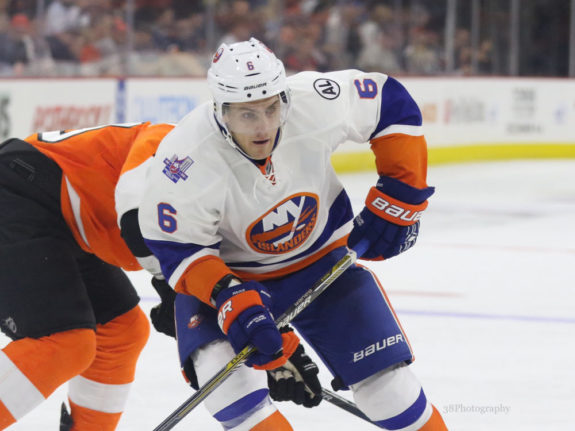 The Islanders need another man who can put up points in addition to John Tavares. They have been needing this vital puzzle piece for awhile.
Last season, Duchene finished with 18 goals, the lowest total he's recorded since the 2012-13 campaign when he scored 17. From Jan. 19 to Feb. 19 and then again from Feb. 21 to March 15, Duchene did not light the lamp. He notched 23 assists this season, the least he has dished out since 2011-12.
At age 26, Duchene still has a lot left in the tank. He just needs the motivation which is hard to find when you're playing for the worst team in the NHL. With his last playoff appearance dating back to 2013-14, Duchene would benefit from a club that consistently makes the postseason.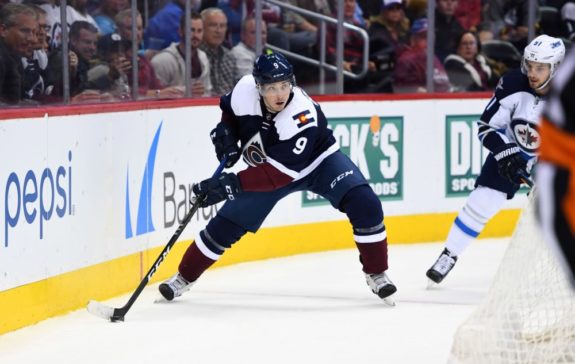 It should be said, that putting up decent numbers on a mediocre team is something to be proud of. It is not easy to tally points when nobody else around you is clicking or has the talent to do the same. A change in scenery can only be beneficial for Duchene, and once he adjusts to a new team it could change the course of his career.
Duchene Has Proved Himself
Since being selected third-overall pick in the 2009 NHL Draft, Duchene has put up solid numbers in his eight-year career. If he joined the Isles, playing alongside Tavares would improve his statistics and he would be able to guide the young talent with his veteran experience. On the Avalanche, he wears the "A" as an alternate captain. The Islanders have been searching for another leader to fill the void left by Kyle Okposo and Matt Martin, who signed with the Buffalo Sabres and Toronto Maple Leafs respectively, last offseason.
Duchene has also played for the Canadian National Team, a prestigious honor in the hockey community. The only issue with him is that  he is a center as well as Tavares, which would boot him down to the second line to win faceoffs. Though he would be able to play on the wing if needed.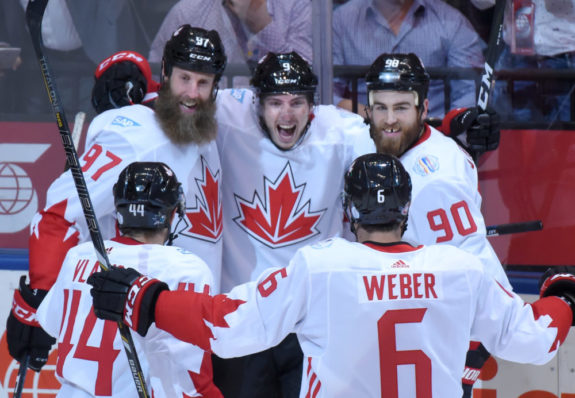 In order for the Islanders to improve and return to the playoffs, Snow must see the urgency of signing another veteran to lead the club. If the Islanders really do go all-in on Duchene and he is the man they want, they may have to respect the Avalanche's wishes and give up a coveted, young prospect.
Showing Tavares that the team is committed to improving the team's offense would be a bold move by Snow, who is attempting to sign the captain to a long-term deal and have him continue to don the blue and orange for years to come.
Elliotte Friedman of TSN reported that the Avalanche were looking for a young defenseman or defensive prospects in return for the center. It will come down to Avalanche GM Joe Sakic's asking price. The Islanders have to be careful about who they trade away. They cannot afford to dismantle their farm system for one player.
The one thing the Islanders cannot keep doing is signing low-end players who are on board for a two-way contract. That will not build a playoff-caliber team, let alone a Cup contender. There are a number of teams who are also going after Duchene, so if the Islanders want to show they mean business, Snow is going to have to play his cards right this time.