The Colorado Avalanche are currently in a position of unknowns. The biggest of which, is the question surrounding Matt Duchene and his future with the team. And with Colorado in desperate need of a left-handed top four defenseman, it's very likely something gets done sooner than later.
There were many other trade rumors last year involving Gabe Landeskog and Tyson Barrie too, so why should it be Duchene who goes? Let's take more of an in-depth look at this extremely important decision.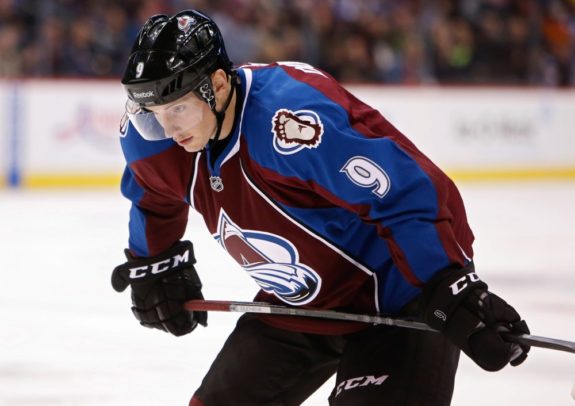 Why Matt Duchene
So why Duchene and not Landeskog or Barrie? Well, it's a simple answer really. Duchene is replaceable while the other two are not. Many Avs fans won't like reading that but take a closer look at what the organization needs, and separate yourself from the fact that he himself is also a lifetime Avalanche fan. That doesn't make him a better player for the team.
Landeskog is a top line gritty left-winger who also happens to posses great leadership qualities to go along with his skill. He's captain for a reason. You get rid of him you leave a gaping whole in many areas of importance. Duchene on the other hand is also a first line player, but is a center (Colorado's strongest position) and doesn't have the grit or leadership skills of Landeskog. The left-wing depth chart doesn't look too nice at the moment either.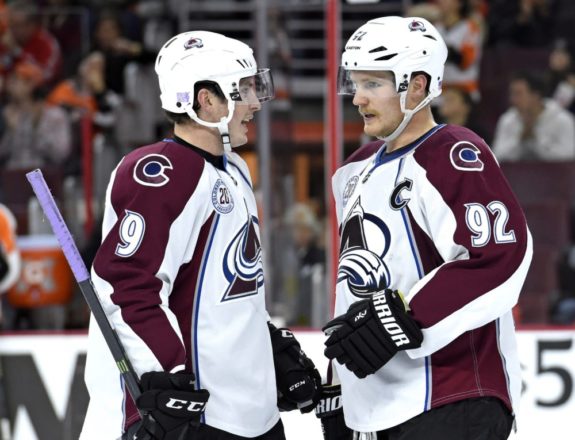 Landeskog has also arguably been the Avs' most consistent forward since being drafted, scoring at least 20 goals every season he's suited up for, minus last year's atrocity where he still managed to notch 18. Landeskog's PPG average is .651 compared to Duchene's .730. Not much of a difference points wise, Landeskog is also two years younger.
Moving on to the other potential scenario. Trade Barrie instead. Why!? Colorado's top three defensemen are Barrie, Erik Johnson and Nikita Zadorov. They need to add to that group for obvious reasons, not subtract. I shouldn't have to mention that Barrie is one of the very best offensive-defenseman in the NHL.
Trade him away instead of Duchene and you're looking for yet another top defender to replace him.
Trade Duchene and you have plenty of options down the middle to replace him. Players such as Nathan MacKinnon, Mikko Rantanen, Tyson Jost and JT Compher have all played center most of their careers.
Other Trade Options
With that said, Duchene is still a very valuable player to have. One of the very best in the face-off circle, and capable of racking up the points. In a perfect world, he stays put.
If there's a way to obtain that much-needed top-four left-handed defenseman without getting rid of Duchene, Landeskog or Barrie, then obviously that would be the best route. The problem with said scenario is who would be left that's truly expendable and could fetch such a return?
Prospects who are just cracking the NHL like Mikko Rantanen, Tyson Jost and JT Compher would have to be on the block. But would the Avalanche really trade any of them? I truly doubt it, especially since Joe Sakic has said Rantanen, Jost, and MacKinnon are untouchable.
The 2017 NHL Expansion Draft will provide other opportunities for the Avalanche to keep building for the near future. They unfortunately had to settle for the fourth overall pick due to the lottery, which could now become a valuable trade chip.
Free Agency will also be key, as the Avs will have more money to play with now that some sizable contracts are coming off the books. This will be the most important summer for the Colorado organization in some time, with no room for mistakes. This team can be turned around in quick fashion if they play their cards right.