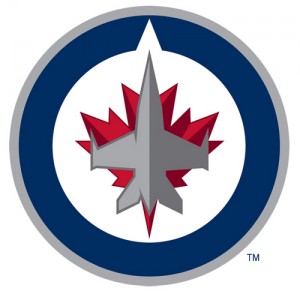 Can there be two more different places on the North American map than Winnipeg and Phoenix? Winnipeg is a small, quaint and bohemian city, close-knit and known for vehemently supporting its own sports and arts scenes. Phoenix is a sprawling mass of transients bound in a seemingly endless quest to become a cactus-infested giant strip mall. The average temperature difference between the two cities should be about eighty degrees this month. All through the 1980's and 1990's it was nearly impossible to procure a ticket for the consistently sold-out Jets in Winnipeg and yet, in July 1996, NHL reigning megalomaniac Gary Bettman finally succeeded in moving the team to Phoenix, which has trouble selling out any of the eight home games for its NFL football team.
It was no surprise to anyone other than Bettman when the newly named Phoenix Coyotes became one of the biggest financial tar pits in professional sports history, as the NHL was forced to take over the team in 2009 and it has bled hundreds of millions of dollars from the league ever since. Despite every effort made by the league to ensure the Coyotes' success, this season seems to be the final one in Arizona for the beleaguered franchise.
Meanwhile, Winnipeg's new Jets franchise, usurped to the chagrin of Bettman from its failures as the old Atlanta Thrashers, has not left a ticket unsold since its reintroduction into professional hockey for the 2011-12 campaign. Their biggest problem has been their out-of-geographical-context position as a member of the Eastern Conference's Southeast Division, forcing them to endure one of the worst travel schedules in the NHL and keep them far removed from their local midwestern rivals of Minnesota, Chicago and Detroit, along with their natural western Canadian rivals of Calgary, Edmonton and Vancouver.
A move to the Western Conference for the Winnipeg Jets seems both necessary and imminent for the outset of the 2013-14 season, but unfortunately the Jets find their fates once again tied to the hockey-oblivious city of Phoenix.
There are a few options for the bankrupt Coyotes at the end of this season. The most obvious seems a move to the hockey-hungry cities of Quebec City or Seattle (Portland is also often mentioned as a Pacific Northwestern darkhorse). The Toronto area is also fighting Maple Leafs' ownership for the right to move another team into the hockey-mad region. There is additionally the possibility that the NHL will contract the team, then try to procure a huge expansion fee from a hungry ownership group in one of the aforementioned areas.
How will this affect the Winnipeg Jets?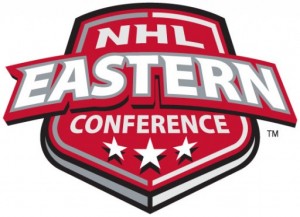 A Coyotes move to Seattle or Portland would cause a relatively simple divisional restructuring. A team in either city would certainly enjoy a northwestern rivalry with the Canucks, which would move them to that division with Colorado shifting to the Pacific. Meanwhile, a Columbus ownership desperate to move into the friendlier time zones of the Eastern Conference would flip with Winnipeg. While the Atlantic and Northeast would remain unchanged, the remainder of the divisions would sort out as such:
Southeast
Carolina
Columbus
Florida
Tampa Bay
Washington
Central
Chicago
Detroit
Nashville
St. Louis
Winnipeg
Northwest
Calgary
Edmonton
Minnesota
Vancouver
Seattle/Portland
Pacific
Anaheim
Colorado
Dallas
Los Angeles
San Jose
A Coyotes' move to Quebec City or the Toronto area would be far more complex. Either city would have the team preferring to move to the Northeast Division to compete against regional rivals Montreal, Ottawa and the Toronto Maple Leafs. With Boston a huge market and an established Original Six team, not to mention owner/fascist Jeremy Jacobs a close ally of Commissioner Gary Bettman, such a move could force the Buffalo Sabres out of the division. Though the Sabres would be loathe to play in the Southeast, they might be willing to accept a move to the Central to reforge a rivalry with the Detroit Red Wings. This type of restructuring would change every division in the NHL aside from the Atlantic:
Atlantic
New Jersey
NY Islanders
NY Rangers
Philadelphia
Pittsburgh
Northeast
Boston
Montreal
Ottawa
Toronto
Quebec City/Toronto–Markham
Southeast
Carolina
Columbus
Florida
Tampa Bay
Washington
Central
Buffalo
Chicago
Detroit
Nashville
St. Louis
Northwest
Calgary
Edmonton
Minnesota
Vancouver
Winnipeg
Pacific
Anaheim
Colorado
Dallas
Los Angeles
San Jose
Of course, the problem with such a move is that Buffalo and its rabid fan base would certainly be more than displeased with the ensuing travel schedule and later game-start times which would accompany such a move to the Western Conference.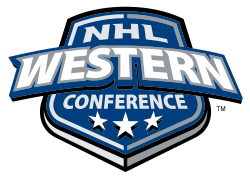 In this case, it is possible that the NHL will revisit its radical "four conference plan" which it attempted to enact following last season but was unable to due to the now-resolved labor difficulties with the players' union. A move to Quebec City or Toronto-Markham would require a few new wrinkles, however:
Conference A
Anaheim
Calgary
Colorado
Dallas
Edmonton
Los Angeles
San Jose
Vancouver
Conference B
Chicago
Columbus
Detroit
Minnesota
Nashville
St. Louis
Winnipeg
Conference C
Boston
Buffalo
Florida
Montreal
Ottawa
Tampa Bay
Toronto
Quebec City/Toronto-Markham
Conference D
Carolina
New Jersey
NY Islanders
NY Rangers
Philadelphia
Pittsburgh
Washington
This alignment would, by all investigations, make all teams fairly happy, although the two eight-team conferences would surely lament a slightly diminished chance of making the post-season.
Conference A would be a nice mix of three western Canadian franchises, three California teams, and the leagues two remaining southwestern squads. Conference B would feature a nice grouping of midwestern teams, and heavier inter-conference play would lighten Columbus' yearning to move eastwards. Conference C would collect four eastern Canadian clubs, Buffalo (which might as well be in eastern Canada) and Boston which, well, shares a love of maple syrup with eastern Canada. Also Florida and Tampa Bay but heck, you've got to stick them somewhere. Conference D keeps together the storied rivalries of the ultra-competitive Atlantic while adding a sure-to-be-thrilled Carolina and Washington to the mix, two teams which will see a huge attendance boost from a greater amount of games against such hot-ticket teams as the Rangers, the Flyers and the Pittsburgh Sydney Crosbys.
What is certain is that the Winnipeg Jets are playing their final season in the Southeast Division. What is not certain yet is where they will wind up. Yet painfully, the result will certainly be tied into the final fate of the city which stole from the 'Peg their beloved Jets back in 1996.