The Winnipeg Jets' goaltending situation will remain the same for the third straight season as they have re-signed pending UFA backup Laurent Brossoit.
It's a low-risk move that makes sense for the Jets.
Brossoit Has Potential to Be One of NHL's Best Backups
While his numbers in 2019-20 — a 6-7-1 record, 3.28 goals against average, and a .895 save percentage in 19 appearances and 15 starts — are admittedly ugly, anyone who's followed the Jets over the past two seasons knows just how capable a backup Brossoit can be.
In 2018-19 — his first campaign with the team — he was a stellar number-two 'tender behind Connor Hellebuyck, posting a 13-6-2 record with a 2.52 GAA and a .925 SV%. The strong, agile, and positionally-sound Brossoit excelled in high-volume games as well and did it for the low, low price of $650,000.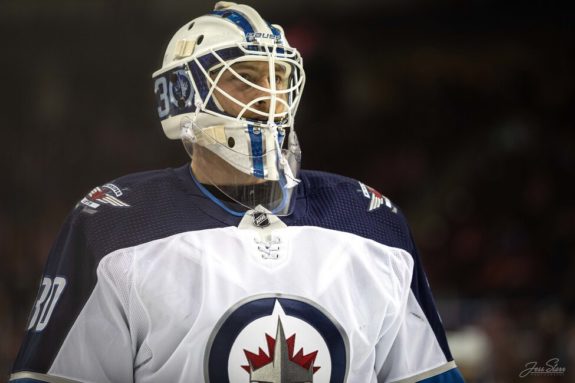 Brossoit's 2019-20 performance needs to be taken with a grain or more of salt, anyway. The Jets' defense was abysmal for most of the season, and he had a lot of downtime between starts as the eventual Vezina-winner Hellebuyck heroically backstopped his squad to a playoff berth.
Related: Hellebuyck Well-Deserving of Vezina Trophy
It's another "prove yourself" deal for the 2011 164th-overall pick, who would have attracted more suitors seek a starter if his 2019-20 had been more akin to his 2018-19.
Re-Signing Brossoit Gives Jets Stability in the Crease
With a number of new players potentially joining the Jets' d-corp in 2020-21 (Dylan Samberg, Ville Heinola, and potential free agent signings), and a new second-line centre likely coming in as well, the Jets have smartly kept their crease situation stable. Trying to integrate too many new players at once has the potential to backfire and mess with chemistry.
Related: Jets Can Still Flourish With a Flat Cap
Hellebuyck and Brossoit have a good working relationship and a mutual respect. With a condensed 2020-21 schedule — NHL commissioner Gary Bettman said last month the goal is still to play 82 games— will come fewer off days. Possessing a quality backup will be more important than ever.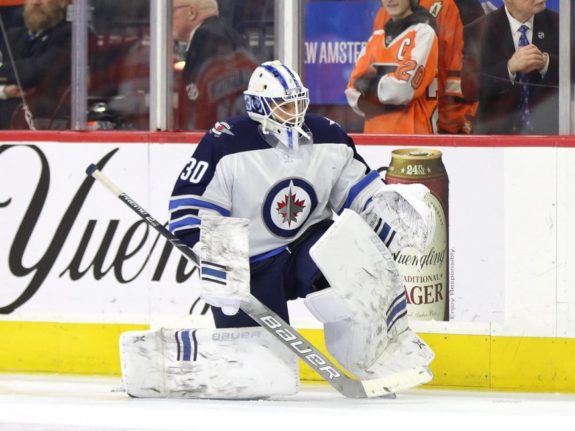 Some consistently competitive teams employ a tandem strategy, anyway, and carefully manage their number-one goaltender's starts. Take the Boston Bruins as an example: last season, Tuukka Rask started just 41 games, while Jaroslav Halak started the other 29.
Obviously, the Jets won't reduce the reining Vezina-winner's starts to that low a number, but Hellebuyck certainly won't start 78.8 per cent of them (56 out of 71) like he did last season.
Re-Signing Brossoit Gives Berdin More Time to Develop
The Jets are still high on flashy Russian goalie Mikhail Berdin, and many view him as their heir apparent to the NHL backup role.
The athletic backstop with a penchant for playing the puck was sturdy in his second season with the Manitoba Moose, posting a 20-21-1 record with a 2.89 GAA, .910 SV%, and two shutouts in 2019-20.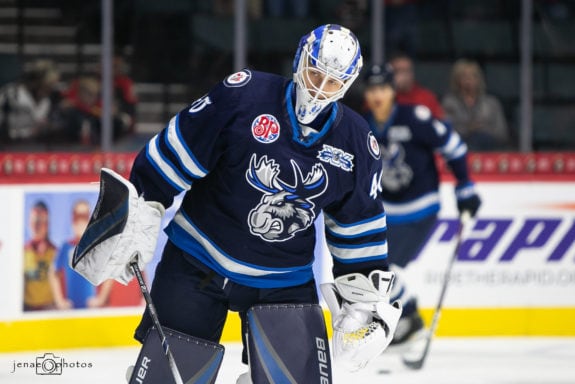 This move, however, gives him another year to develop. He's only 22-year-old, after all, and throwing him into a high-pressure season where backups' importance are elevated wouldn't have been right.
While the status of the 2020-21 AHL season is unknown — it's a gate-driven league that needs fans in the stands to be viable — Berdin is still seeing action. He's playing for the KHL's SKA St. Petersburg and recently signed there for the entirety of the 2020-21 season. He's posted a 2-1-1 record with a 2.71 GAA and a .909 SV% in four starts thus far.
And yes, as the video above shows, he's up to his old tricks even overseas. Also check out this big hit he dished out behind the net.
Berdin in Russia removes the potential for internal competition between him and Brossoit we covered a few months ago. The 2020-21 back up role is Brossoit's for certain, and he should be given every chance to be a big part of the Jets' success.
---
---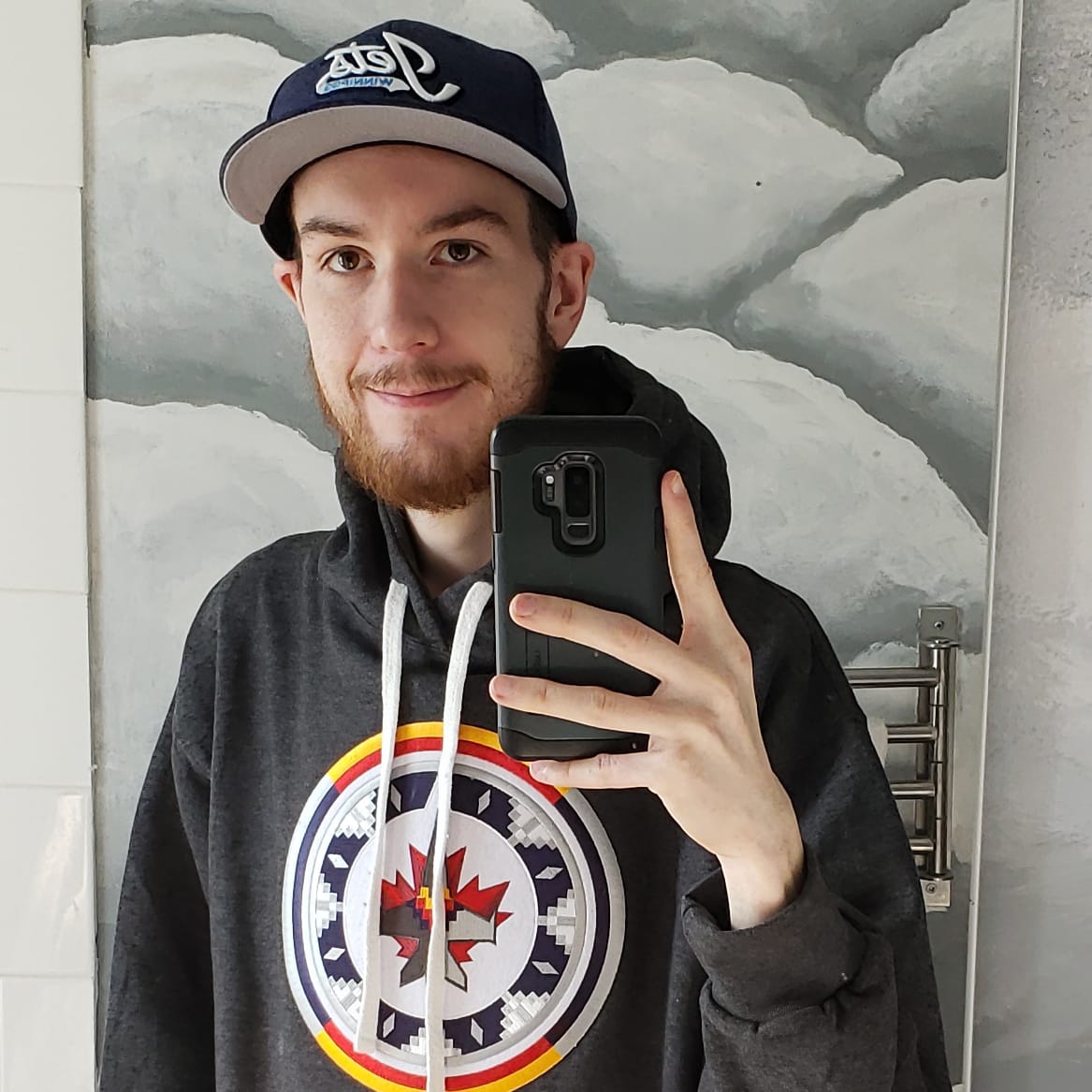 Declan Schroeder is a 27-year-old communications specialist and freelance journalist in Winnipeg, Manitoba. He holds a diploma in Creative Communications with a major in journalism from Red River College and a bachelors in Rhetoric and Communications from the University of Winnipeg.
Deeply rooted in the city's hockey culture, the original Jets skipped town when he was two and the 2.0 version came onto the scene when he was 17.