The Winnipeg Jets are headed for a plethora of firsts for the franchise at the 2018 NHL draft. Almost all of them are as a result of the excellent season they've had.
It's strange to say the Jets are entering the draft, which has some real depth to it this year, without a first-round pick. In fact, it's never happened to the Jets since relocation.
Sure, it's possible the team could trade their way into a first-round pick. They've acquired two extra picks in the top-30 (now top-31) in the past three drafts. As of now, however, all is quiet on that front.
Normally this time of year I've been publishing thoughts on who the Jets might draft with their first pick. This year, that pick won't be until 60th overall. Guessing that pick is even more of a wild shot in the dark than usual.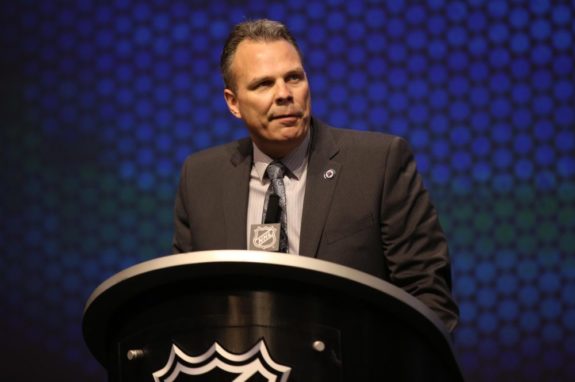 While it's an odd thing to say about a Jets team so heavily built on first-round talent, the lack of a first-round pick is a good sign this time around. It means the Jets have at last taken their first steps into the world of contenders.
Make no mistake, Winnipeg is a draft-and-develop team. Some of the biggest moments in team history have occurred at the draft, from the selection of sniper Patrik Laine to the controversial (not so much anymore) Mark Scheifele pick, right down to the announcement of the team's name.
Even when they've moved down in the draft to preserve their core, the Jets have netted great players. Last year's first pick, Kristian Vesalainen, looks like a future star and would never slip to the 24th overall pick if the draft were re-held today.
A True Test of the Jets Draft Prowess
Winnipeg's draft-and-develop approach has gone off nearly flawlessly. You won't find one definitive miss among their first round picks (though Vesalainen and Logan Stanley aren't quite finished their development cycle) and there are few enough even among their later selections.
That near-immaculate draft record, which has captured the attention and envy of the hockey world, is going to get a test. After all, the Jets success in the draft has largely rested on their first rounders.
There's no first rounder for Winnipeg this year, and no fourth rounder for that matter as a result of the Joe Morrow trade. We've argued before we felt Paul Stastny was worth the first round pick. That won't change how strange it will be not to see the Jets as frequent pickers in the draft.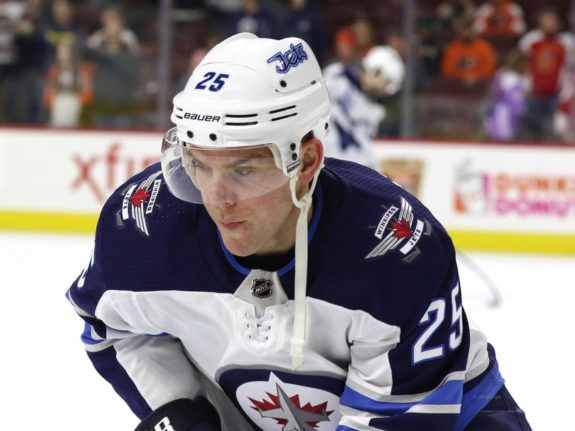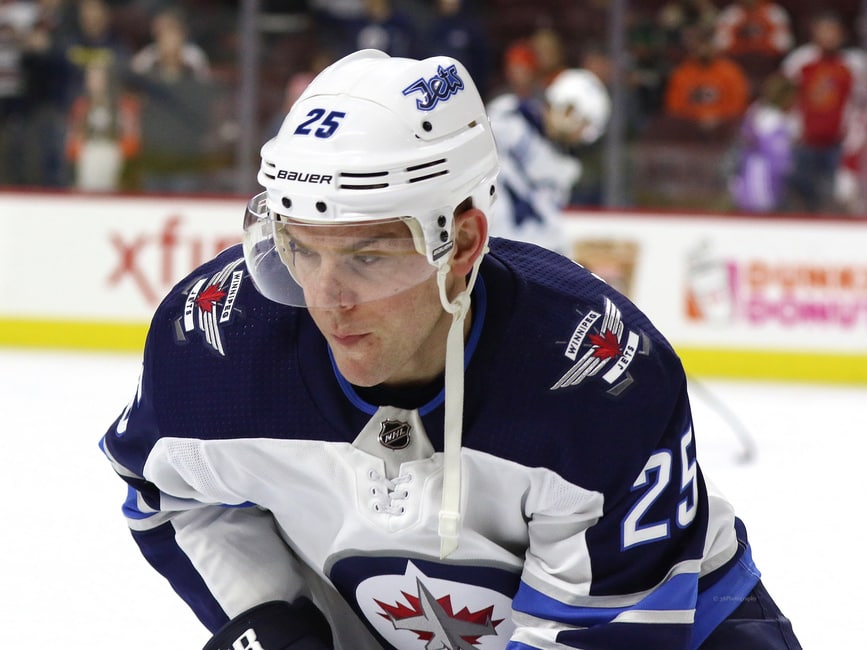 The Jets picks in the mid-to-late rounds haven't all been home runs. No team will ever achieve that. There are enough Sami Niku or Tucker Poolman type picks that Jets fans can be confident, but those picks are still the exceptions.
As mentioned, guessing who the Jets will pick at 60 is a nearly impossible game. Our THW mock draft will attempt to answer it (no spoilers from me) but the draft typically gets highly unpredictable in the early second round, doubly so in the later part.
Of course, the Jets don't have to sit in the weeds and wait for someone to slip down to them at 60. They could jump up to grab an extra pick. Is that likely?
Jets Possibly Courting Trades
It's no secret the Jets want to try to retain Stastny, and in order to do so, they need to shed some salary. With tons of RFAs soon to need lucrative deals, someone on a bigger contract is going to have to exit stage left.
Obviously, this limits the Jets in terms of taking on salary back. The best way to trade a player and take on no salary is to trade for draft picks. We've seen in the past that teams like Arizona are willing to take on big contracts for the right price.
Popular speculation is that one of the odd men out could be Tyler Myers. His offense was a nice addition to the back end, but with Poolman knocking on the door and his contract being problematic for the Jets, he might be on the block.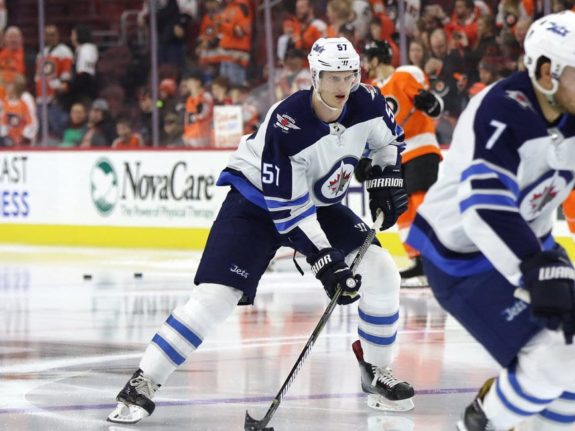 There's no certainty on this front, and that's half the fun. This is what makes the entry draft Christmas for hockey fans. If you've got a first-round pick, you're looking forward to using it on a new addition to your franchise. If you don't, you can always trade for one.
Jets fans have been spoiled at the draft in recent years. With a few exceptions, the team has drafted brilliantly. Sometimes they've capitalized on other teams mistakes (Kyle Connor) other times they've made their own luck (Scheifele and Jack Roslovic).
Now the Jets and their fans get to experience something brand new at the entry draft. They might not like it as much as drafting future superstars, but the fact that they're watching while other teams draft means, this year at least, they did the right things on the ice.
After all, the draft is just one day of the year. For Jets fans, it no longer needs to be a consolation day for a bad season. This year, it's a true test of Cheveldayoff and his staff.