You knew cuts were coming to the Winnipeg Jets roster even before the debacle in Minnesota. In the aftermath, some of those cuts must have been all too easy for Paul Maurice and company to make. Indeed, Maurice may have relished sending certain players to the American league after a disappointing, head-shake inducing outing in the State of Hockey.
So, after a game that could kindly be described as less than stellar, fit only to educate the Jets on what not to do in any given situation, Maurice made 16 cuts to the Jets roster. Some names were destined for the American Hockey League from the start, whether by virtue of skill, maturity, a logjam at their position, or all three. Others came as a bit more of a surprise. Either way, only 27 players remain on the Jets roster as of this writing.
So who stays, and who goes? Here you can see the full list of cuts.
16 gone from #NHLJets camp. @TSN1290Radio @TSN_Sports pic.twitter.com/EzCHURVIpW

— Brian Munz (@BrianMunzTSN) September 28, 2015
What A Surprise!
There were no major surprises in the Jets roster cuts to my mind, though there are a few players I wanted to see more of. Topping that list was Joel Armia. Armia's size and maturity made him a prime candidate for a roster spot heading into camp in the minds of many Jets fans, so this was a bit of a surprise. I still think Armia will see time with the Jets at some point, as he's proven in the past he can score at the professional level.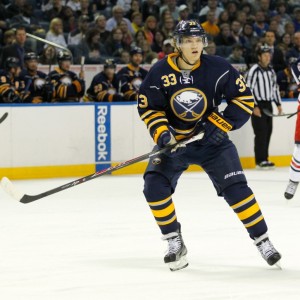 Matt Halischuk might also be surprised to find himself heading down the hallway to the AHL's Manitoba Moose. If I were to guess what held Halischuk back, I would say it was his lack of upside. Halischuk's commitment and consistency have never been in question, and he's always been reliable in his role, but the Jets wanted to expand beyond his somewhat limited usefulness offensively. Obviously Paul Maurice felt others had more to bring to the Jets roster.
Others were much less surprising, and for the most part nobody else cut from the Jets roster can be considered a shock. Scott Kosmachuk and Ryan Olsen have bright futures ahead of them, but this is simply not their year. Either or both may be candidates for a call-up in the event of an injury.
Matt Fraser and Andrew MacWilliam, two offseason acquisitions by the Jets, were never really expected to make it over other, more likely candidates. Both will provide veteran leadership for what will likely be a very young Moose team.
Brenden Kichton, Josh Morrissey, and Jan Kostalek were somewhat victims of a numbers game since the Jets still have nine defensemen on the roster. None of the three of them really pushed to make the team in any event, and Morrissey and Kostalek in particular showed a need for more professional seasoning before joining the big club.
John Albert was always going to end up in the AHL, and so most likely were Julian Melchiori and Patrice Cormier. Eric Comrie wasn't likely to wrest a goaltending job away from Pavelec or Hutchinson either.
Chase De Leo showed flashes of brilliance, but also was likely tabbed for the Moose from the start. Still, he can be proud of the camp he had for the most part, the highlight of which was one excellent pass to J.C. Lipon against the Oilers.
Finally, Brendan Lemieux and Nelson Nogier were returned to their respective junior clubs. While Nogier returning to the Memorial Cup host Red Deer Rebels was anticipated, Lemieux looked for a moment like he was seriously contending for a spot on the Jets. His age worked against him, but Maurice publicly stated he was very excited by Lemieux. He'll be back challenging for a roster spot next year.
Although Brendan Lemieux got sent back to Barrie, Paul Maurice said he made a fantastic impression in camp.

— Sara Orlesky (@saraorlesky) September 28, 2015
The Remainders
Assuming the Jets go with a standard NHL roster of 23, they have four cuts still left to make, with 27 players still on the active roster heading into tonight's action against Ottawa. The full list of remaining players is below.
27 remaining with #NHLJets. #TSN1290Radio #TSN_Sports pic.twitter.com/3zbyr8oYRH

— Brian Munz (@BrianMunzTSN) September 28, 2015
Aside from the locks (Byfuglien, Ladd, Wheeler, and Little, among others) the Jets are left with heavy competition not only for roster spots but for ice time. After all, a roster may have 23 men on it, but no team will ever dress 23 players a night. As fierce as the competition was heading into camp, it will be even more so now with the ultimate goal in sight.
The real competition remains at forward. The Jets will make one of their four cuts each in goal (since they won't carry three goalies) and on defense (since they won't carry nine defensemen) respectively.
Nikolaj Ehlers would have to stink up the joint something fierce at this point not to have a roster spot on opening night, and a top nine roster spot at that. It also seems Maurice and company have had Andrew Copp penciled in to the fourth line centre role for some time now, so that's his spot to lose.
That leaves three bubble players competing for only one spot. Given his performance against Edmonton in particular, it's no surprise J.C. Lipon is still on this list. If he makes it, he's a prototypical bottom six forward, gritty and agitating but with underrated offensive capabilities. He has pro experience in the AHL, and has shown a willingness to stand up for himself and his teammates. Lipon has made a strong case so far.
Nic Petan has made perhaps an even stronger case with his superior vision and skill, but two things work against him. One, his size is an issue, and like it or not it will be questioned until he starts producing at the NHL level on a regular basis. Two, he's still very young, and playing fourth line minutes may not be the best thing for his development, regardless of whether you feel he'd be wasted on the fourth line. The Jets may decide Petan is better served getting top minutes with the Moose than getting virtually no minutes with the big club.
Last up is Thomas Raffl, and his presence in camp is somewhat divisive. Jets fans have grumbled somewhat about Raffl's presence in training camp over Lee Stempniak, a proven veteran who stated his wish to remain in Winnipeg. If Raffl earns a roster spot, the grumbling will increase in volume, and only stellar play on his part will quiet it. After all, Stempniak was shown the door as part of a youth movement, and the signing of the 29 year-old Austrian as a free agent this summer would seem to fly in the face of that.
Other media seem to really like him but I'm unconvinced. Raffl hasn't done anything, to my mind at least, to really elevate himself above the crowd up front so far. He's previously stated his willingness to take a two-way contract, and the Jets should take him up on it. He'll be a valuable leader for the Moose, and likely among the many candidates for a recall should the Jets be smitten with injuries again.
So now the real fun begins. The Jets roster has but a few precious spots remaining on it, and while they may get more ice time in the AHL, every one of these players would trade that in for a stall in the Winnipeg Jets locker room when the team plays its first home game October 16. Does J.C. Lipon's grit give him an edge? Does Thomas Raffl's experience win the day? What about Nic Petan's other-worldly passing ability? The next few days and the answering of those questions are going to be about as entertaining as it gets before hockey season officially starts.