After seeing their "first wave" of picks blossom and become the core of their team, the Winnipeg Jets have begun to restock their prospect pool and have a number of promising young players in the pipeline once again.
Related: Winnipeg Jets Top 10 Prospects for 2020-21
The Jets have had great success in developing their draftees into productive NHLers. While not all prospects pan out and some will ultimately be dealt, there are some who have massive potential to make a huge impact on the franchise down the road, and therefore should be currently considered "untouchable."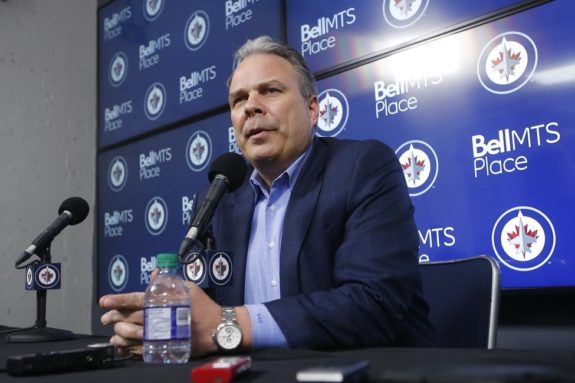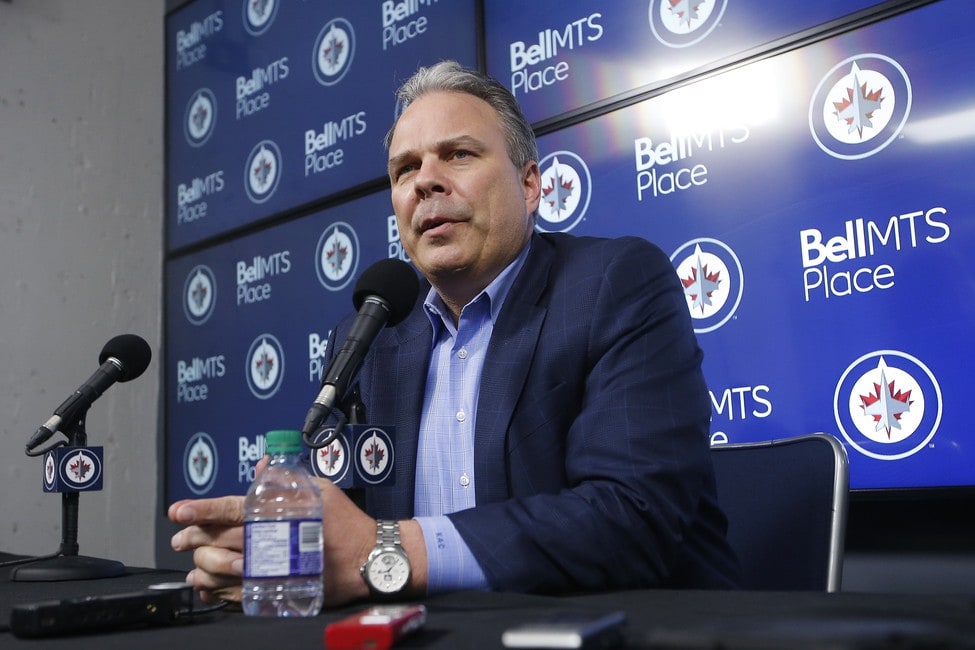 While one could make an argument that any one of the prospects on the top-ten above should be untouchable, there are four in particular who stand out as integral to retain.
Mikhail Berdin
An utterly unique and flashy goaltender, the Jets need to hang onto Berdin, and not only because he'd become an immediate fan-favourite and help them sell a lot of jerseys.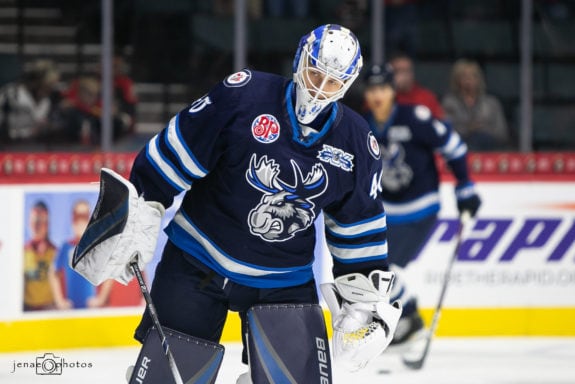 He strays way out of his crease to play the puck — often up ice — which almost makes him like a sixth skater at times. He throws body checks behind the net. He shoots for empty nets (and did score a goal in 2017 with the Sioux Falls Stampede). He makes incredible, unorthodox saves. He's in line to become the Jets' backup next season.
The Russian product, chosen #156th overall in the 2016 NHL Entry Draft, has been sturdy in the Manitoba Moose crease over the past two seasons, posting a 32-29-4 record, a 2.70 GAA, .916 SV%, and four shutouts in 65 games. A workhorse, Berdin wants the crease every night.
The Jets' re-signing of Laurent Brossoit for the 2020-21 season will give the athletic 22-year-old another year to develop. He's currently playing for the KHL's SKA St. Petersburg.
Dylan Samberg
The Jets have been exceedingly patient when it comes to Dylan Samberg. But good things come to those who wait.
A physical, mobile, and well-rounded player, the Hermantown, Minnesota product has the potential to be an NHL stud and the Jets' next top-tier American d-man after Dustin Byfuglien, Mark Stuart, Jacob Trouba, and now Neal Pionk.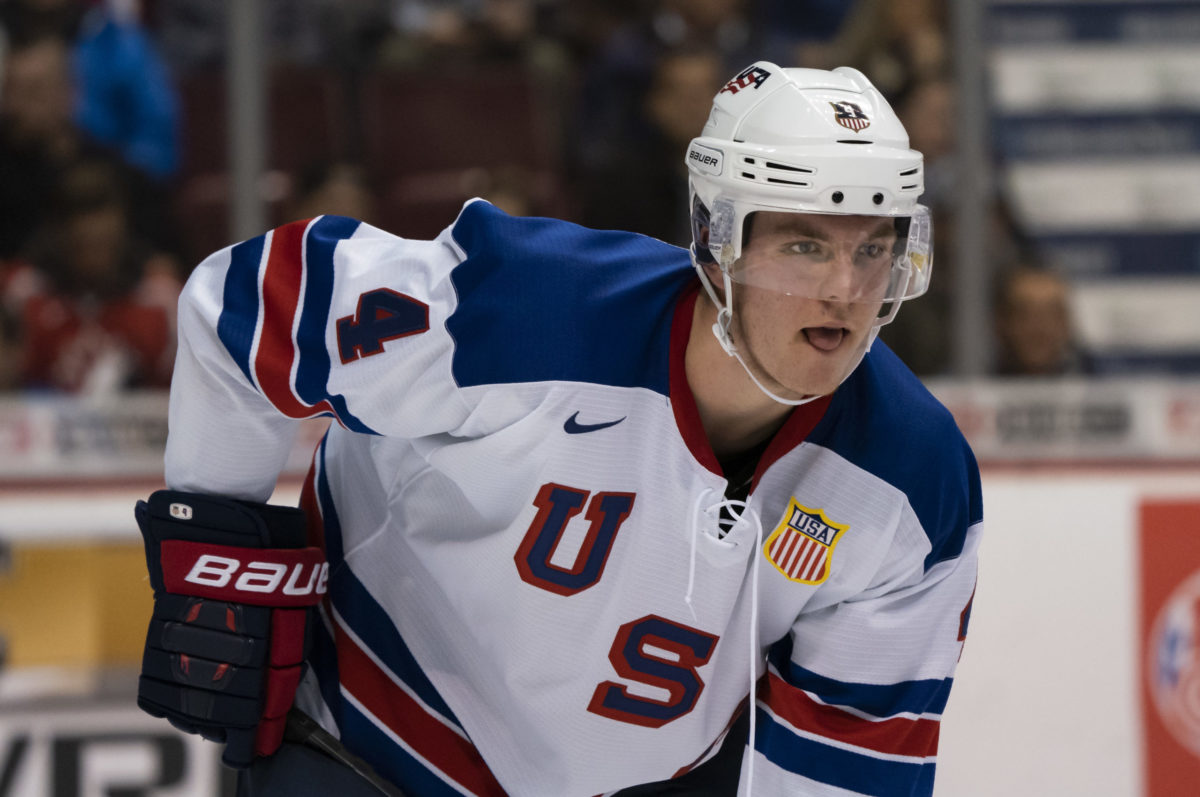 Standing 6-foot-4 and weighing in at 225 pounds, Samberg oozes potential. Chosen in the second round of the 2017 Draft, he spent the past three seasons logging big minutes of the the University of Minnesota/Duluth Bulldogs' blue-line, and will finally turn pro in 2020-21.
Samberg will challenge for a top-four NHL role this season and, in general, is considered a can't-miss prospect. Josh Morrissey is, of course, the Jets' top left-handed defenceman, but after that the depth chart gets murkier, with Nathan Beaulieu, Derek Forbort, Ville Heinola (more on him in a second) and Luca Sbisa the other options.
Related: Jets Have Left-Side Logjam on Defence
The Jets were hoping Samberg would turn pro before last season but the now 21-year-old opted to return to the Bulldogs to pursue a third-straight NCAA Frozen Four championship. Unfortunately, their chance at a three-peat was kiboshed when the season was cancelled due to COVID-19.
Ville Heinola
Ville Heinola is the Jets' other untouchable blueliner; the Finn has great hockey IQ and vision, makes efficient and effective reads, and moves the puck extremely well.
The 20th-overall pick in the 2019 NHL Entry Draft has already turned heads at the NHL level. Last season, he made the team out of training camp and played well beyond his years in eight games, recording one goal and four assists while skating 18:04. After a brief stint with the Moose, Heinola retuned to his club team, Lukko Rauma, in the Sm-liiga. He also suited up for Finland at the 2020 World Juniors.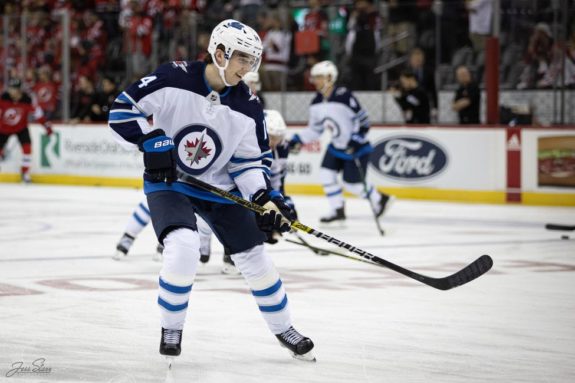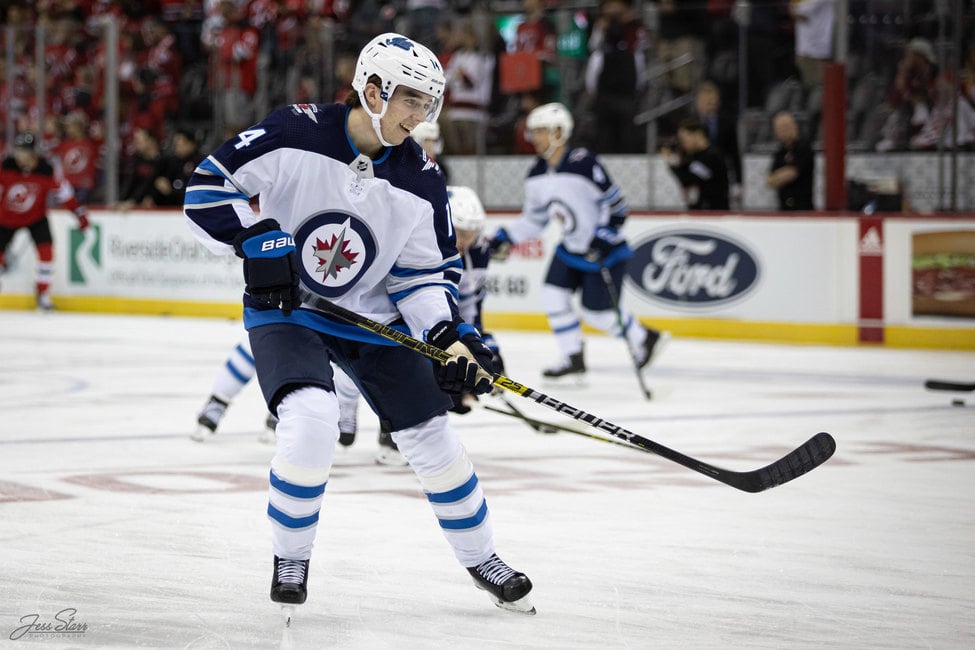 Heinola will likely play more than eight games for the Jets this season as, like Samberg, he'll be given an opportunity to challenge for a top-four role. He's currently playing for Lukko during the NHL offseason and as of this writing has five assists in 11 games and is averaging 18:20 per game.
With the Jets right at the salary cap ceiling, it's important that players on affordable ELCs — such as Heinola and Samberg — are retained and given fair shots.
Cole Perfetti
Entering the 2020 NHL Entry Draft with the 10th-overall pick, the Jets were in a can't-lose situation and were destined to land a top prospect regardless of who the teams preceding them chose.
But they never could have imagined they'd win so big and land such an untouchable and potentially generational talent.
When Saginaw Spirit standout Cole Perfetti somehow — perhaps because of his size — fell to the Jets, the entire landscape of their franchise changed.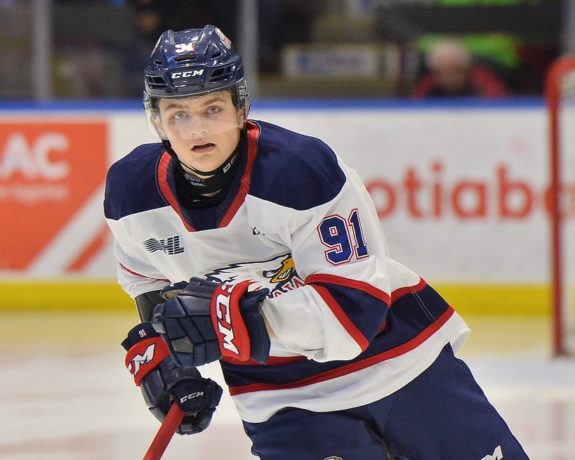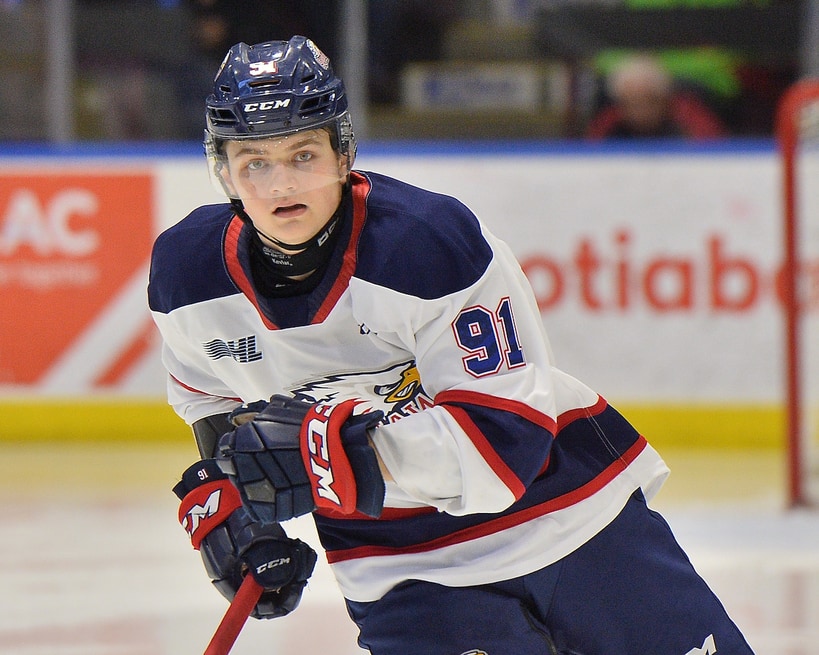 An elite offensive talent and pure goal scorer with a lethal shot, Perfetti is the Jets' second-line centre of the future. He's the player they've searched in vain for since Paul Stastny departed after a productive stint with the team in 2017-18: a centre who can get the most out of dynamic Dane Nikolaj Ehlers and Finnish phenom Patrik Laine.
The Jets snagged Stastny back from the Vegas Golden Knights last month and the veteran — on the last year of a three-year deal — should play between Ehlers and Laine in 2020-21. So, while the Jets won't have to rush Perfetti into a top-six role, there's no doubt he's waiting in the wings for it.
Are there any other Jets' prospects you consider "untouchable?" Comment below!
---
---