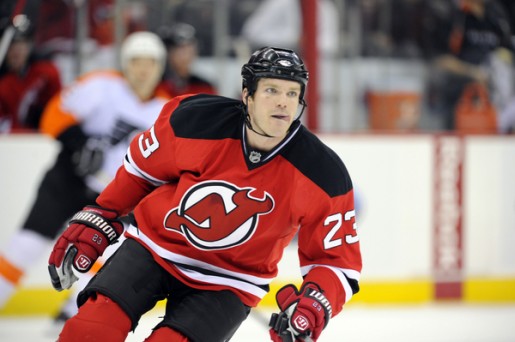 Yes it is time for another edition of "Women In Fantasy Hockey". This is a bit more of a lighthearted piece but nonetheless has a lot of blunt common sense. Fantasy hockey always has its twists and turns. Few fantasy general managers can keep it rolling for the entire year. Some luck plays a role but lots of skill has to be considered also.
This was a fun chat with Rachel Rose Cena. Again the questions produced some interesting responses but that is the point here. It is time to delve into the mind of a rookie fantasy hockey GM. Are you ready? Let's go.
======================================
Our ten questions…….
1. What level of fantasy player best describes you?
Honestly? I don't quite know where to categorize myself. I am definitely a newbie and indubitably a lucky one at that. I entered a head to head league for the first time ever this past season and I managed to win or at least tie every week and ultimately win it all. I guess I would say novice because I lucked out on certain players I drafted/picked up for certain match-ups. I mean I drafted David Clarkson in round 17. Little did I know he would decide to score 30 goals this season. Considering New Jersey's coaching change, I should have known better. However, I knew players like Tyler Seguin, Erik Karlsson and Adam Henrique were going to have great seasons given the chance, and that is what the difference was in the long run.
2. What type of fantasy leagues do you typically enter?
Previously, I had entered a salary cap league for fun. I didn't do so well, but honestly I did not understand the rules and lost interest quickly. This was my first time in a head-to-head league, so I made sure I did more research and asked more experts for their opinions. Most importantly, I read the rules and kept up with it. Luckily, the league sent out daily email reminders.
3. What was the hardest thing you had to learn about fantasy hockey?
The hardest thing I had to learn was to not always focus on certain stats. Instead, I had to sometimes look at the overall make-up of the team I was facing that particular week. Looking at scheduling was easy, but knowing which players did better against certain teams was also the key part in making pickups. Likewise, I had to look at what arena the player was going to play in. The person who handles the stats such as hits and blocks at the Prudential Center was just awful and knew I wasn't going to get the stats I wanted out of that game.
4. Were you more concerned with how the competition would adapt to you or you to the competition?
I was a bit concerned my opponents would start to adapt to my system in the end, but I managed to squeak by. When playing certain opponents I knew not  to try to adapt to because I would have to sacrifice too much. It is sometimes too difficult to catch up with them on certain stats such as time on ice. The hardest thing is accepting that because you want to go for the ultimate sweep. On the other hand, a 6-5-0 win is just as good as a 11-0-0. I knew if I just stuck to my system/game plan that I would win.
5. If there was a low point in your fantasy hockey season, what was it and why?
The lowest point in my season was actually during the playoffs! I remember it was the end of the Friday NHL games and I was down 0-8-3, and losing categories I normally won in the pass with ease. I was in a mini panic in what moves I should make to right my team. With a few key moves and a few prayers to the hockey gods, I managed to win 7-4-0 even though my opponent had 8 goalie wins, 1 shutout 1.661 GAA, and .9405 SV%.
6. What was the most satisfying point in your fantasy hockey experience this year?
Winning!
7. What was the most valuable lesson learned this year?
This one is kind of obvious but never pick up/ draft more than 2 players from your favorite team. Once again, I lucked out that having Patrik Elias, David Clarkson, Marty Brodeur and Adam Henrique worked out for me, but when it came to scheduling, it was almost my downfall in the playoffs. However, I learned that is an excellent way to trap an opponent into losing.
8. Is there something to the fact that a women's intuition serves a woman well in competitive situations?
I would say my intuition and having some inside information helps. In the last week of playoffs I found myself yet again in sticky situation needing to pick up players. I knew my opponent loved the Minnesota Wild and I happened to have a player he wanted. I knew he was playing he last night we faced each other and the most be got me was goals which I had thrown out the window in catching up and a few assists here and there. So by dropping him, my opponent picked him up and wasted an acquisition. The best part is he didn't even put him in the lineup that night and he had the room to do so!
Then I used my intuition (and the knowledge of scheduling and player stats against certain teams) on the rest and it worked out in the long run even though it literally came down to the very last shift. My only mistake was I put my trust in a Flyer player (Grossman) to help me win a category. Devils' fans should never trust Flyers to help them win.  That was the first and last Flyer player to ever be on fantasy team I manage.
9. Do you see yourself joining any more fantasy leagues next year?
I would love to join more leagues if my college schedule allows me. I enjoyed my first time immensely and not because it was my boyfriend's league and I get to hold it over him and his friends, but because I found myself enjoying NHL games that normally I would never watch or enjoy. However, a Calgary Flames vs. LA Kings game gets extremely interesting when your players are on the line and even your opponents or you are trying to make your boyfriend's goalie lose ( Yes, I admit it). You become invested in these games, and begun to understand the game on another level. Just be careful to not start too many hockey conversations with, "The fantasy implications…" People will give you dirty looks.
10. Lastly, what would you say to a female interested in joining a fantasy hockey league?
I would tell them that it is not just a "boys club" and you do not need to be good at math! Just know the rules and compete as equals.
===================================================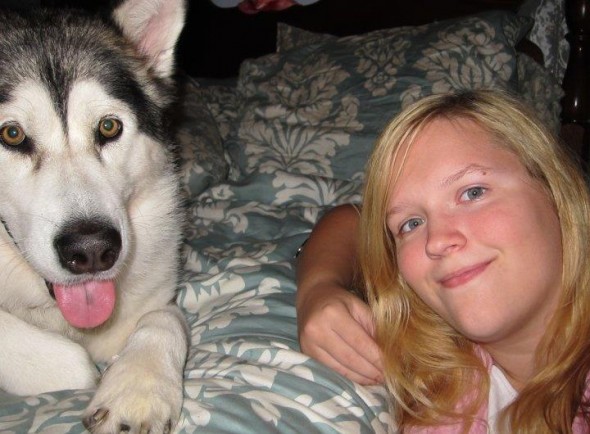 Simply, would anyone mess with a GM that has a mascot like this? Certainly I would not do so. This is a general manager that will be fun to keep tabs on as her "game" evolves.
Next week we hope to have a very special fantasy hockey contributor for the series. Stay tuned.
Simply a hockey writer who is a jack of all trades. No question is too big or too small and in fantasy hockey there is no such thing as a stupid question. Now a proud, accredited member of the FSWA. I am also a New Jersey Devils lead writer, prospects writer, humorist, and so much more. You can find me on Twitter at @ChrisWasselDFS