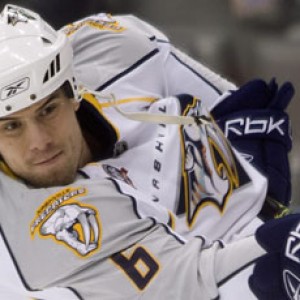 For the Nashville Predators, their defense is a source of strength.
When people think about the top young blueliners in the game today, many think of Jay Bouwmeester, Dion Phaneuf, Duncan Keith, and Mike Green, while many are anointing Victor Hedman as the next "great one" before stepping onto an NHL ice surface.
Alongside those names, Nashville is able to contribute not one, but two more to the cause.
Shea Weber and Ryan Suter.
Weber and Suter were outstanding for the Preds this year: They produce not only on the powerplay, but at even strength as well, Weber had a great year defensively (Suter had his first ever minus season at -16), and they were to establish themselves as big names in a division littered with offensive threats.
What's even more impressive, is that they made Nashville one of six teams with two or more defensemen in the top twenty in scoring amongst rear-guards. Division rival Detroit had three.
Suter and Weber weren't the only gems for Nashville this season though.
Dan Hamhuis continued to establish himself as a 25-35 point defenseman who can man a powerplay, but can log some longer minutes as well (Between the beginning of March and the end of the season he played 24:30 or more in 9 games).
Greg Zanon was a very quiet, steady presence for the Predators, leading the team in plus/minus and shorthanded time-on-ice per game this year. Kevin Klein faced his first full season of NHL action and while his numbers won't blow you away (12 points and a minus-2), he showed flashes of brilliance early on in the season (2 goals, 2 assist, +3 in his first nine games) only to suffer a bit of a late-season letdown (1 point, even, in his last 18 games).
Despite some mid-season rumblings, Ville Koistinen saw the season out with the Predators and witnessed a campaign very similar to his 18 point/48 game season in 2007/08.
Entering in to next season though, while wholesale changes aren't expected, there will be a few fresh faces on the blueline.
Starting with the returning members, Hamhuis is still a year away from unrestricted free agency, while Suter and Weber are both extended through 2010/11 (Suter through 11/12). Kevin Klein doesn't hit unrestricted free agency until next summer either, giving Nashville four solid defensemen to start their offseason with.
The two seemingly easiest players to gauge would be Greg de Vries and Koistinen. After playing 48 games in his rookie year, Koistinen expected more ice time and more opportunities from Nashville. That didn't happen, and when his ice time started to diminish there were rumblings he wanted to jump ship at the trade deadline.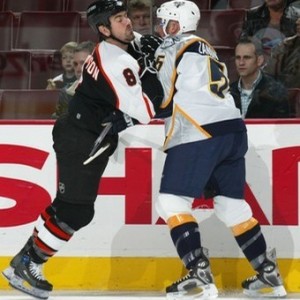 With the possible expulsion of some salary and playing time from the books this offseason, it's possible the Preds try to sell the 26-year old Finn on an expanding opportunity in Nashville. Don't be surprised at all though to see him walk to a better opportunity.
While de Vries is a favorite player of mine, I don't know if the 36 year old will be back with the Predators. Between his two years in the Music City, there was a 10-point drop off in production, and his plus/minus went from +7 to -15, with all the lower totals coming this year.
Basically, the opposite of your standard "contract year".
I don't like to put a lot of faith in the plus/minus statistic as it favors offensive-first players and top-end defenders who see ice time when their scoring units are on the ice. It does however, serve as a starting point (which is why I mentioned it with the above players) and is sometimes an indicator.
Looking at that drastric drop off in de Vries' plus/minus over the past two seasons, it indicates to me that this year didn't click for the veteran for one reason or another.
De Vries would be an excellent veteran presence to have around to continue to teach the younger players as a sixth or seventh defenseman, but the $2.5 million he made last year may be a little tough to swallow if he's eying that kind of scratch again this offseason.
Greg Zanon however, should be the Preds' top priority on the back end.
Aside from killing penalties and being great in his own end, Zanon was also one of the more physical Predator defenders, tallying 153 hits and blocking 237 shots. He also gave the puck away just 31 times—the second fewest of any Nashville defender with more than 65 games player (Greg de Vries led the team with 17).
Retaining Zanon lets the Preds keep some sandpaper on the back end and really gives their defense a few different looks. Zanon could easily be a guy who develops into a very good shut-down defenseman if he can continue to learn and grow against opponents like Rick Nash, Henrik Zetterberg, Pavel Datsyuk, Jonathan Toews, Patrick Kane, and anyone else the Central may want to throw at him.
He's also grown up as a player in the Nashville system, so that familiarity becomes doubly useful.
If the Preds do decide to let all three of their free agents walk though, they aren't out of options. Simply looking at their farm system and the depth they have, Alexander Sulzer could earn himself a shot even after having last year cut short by a shoulder injury.
Sulzer earned his call-up to the Preds in late January, but immediately ran into trouble, injuring his right shoulder in just his second game. Despite the injury though, Sulzer put up 34 points in his first 48 career AHL games and was a plus-8 for Milwaukee this year. If there's an opening, Sulzer could capitalize on it and begin tailoring his game to the NHL level.
Jonathan Blum though, will be gunning for playing time too.
Recently anointed as the Preds top-defensive prospect, Blum has put up back-to-back 60 point campaigns in the WHL and has the Preds drooling all over him. It'll be interesting to see where the Preds see his development taking him though—whether he has a shot at the NHL next year out of training camp, buried on a deep depth chart, or is offered the chance to shine in the AHL as a feature defender.
Blum's timing couldn't be better though, seeing as Hamhuis is approaching free agency after next season.
Also on defense, Cody Franson—another former Vancouver Giant—has already started his asent to the NHL.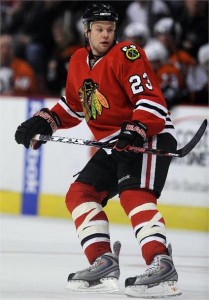 Franson jumped from 36 points in his first AHL season to 52 this past year, and he could also be in line for a spot amongst the NHL ranks coming out of camp this season, giving the Predators another puck-moving threat.
Franson is big, athletic kid, and if his offensive game translates that well to the NHL level, the Predators could eventually have a four-headed monster with Weber, Suter, Blum, and Franson on the back end.
Free-agent wise, the Predators don't need to target the big guns, so they could really concentrate on filling out with smaller, quality depth pieces if they didn't want to fill from within.
Paul Mara is the kind of defenseman who isn't afraid to lay the body and shouldn't be in line for too high of a raise. Aaron Johnson is another low-risk kind of player who could be had on the cheap as well if Chicago lets him walk. Both guys have the ability and experience to handle fluctuating minutes, adding stable depth to an established defense.
Whatever the Predators do, they'll only be adding to a strength. A strength that they've created the old fashioned way—good drafting, committment to excellence, and strong player development.
The scary thing? The best is yet to come.
Blum, Weber, Franson, and Suter? Now that's a scary foursome.
Projected Six for 2009/10: Shea Weber, Ryan Suter, Dan Hamhuis, Kevin Klein, Greg Zanon, Cody Franson/Aaron Johnson.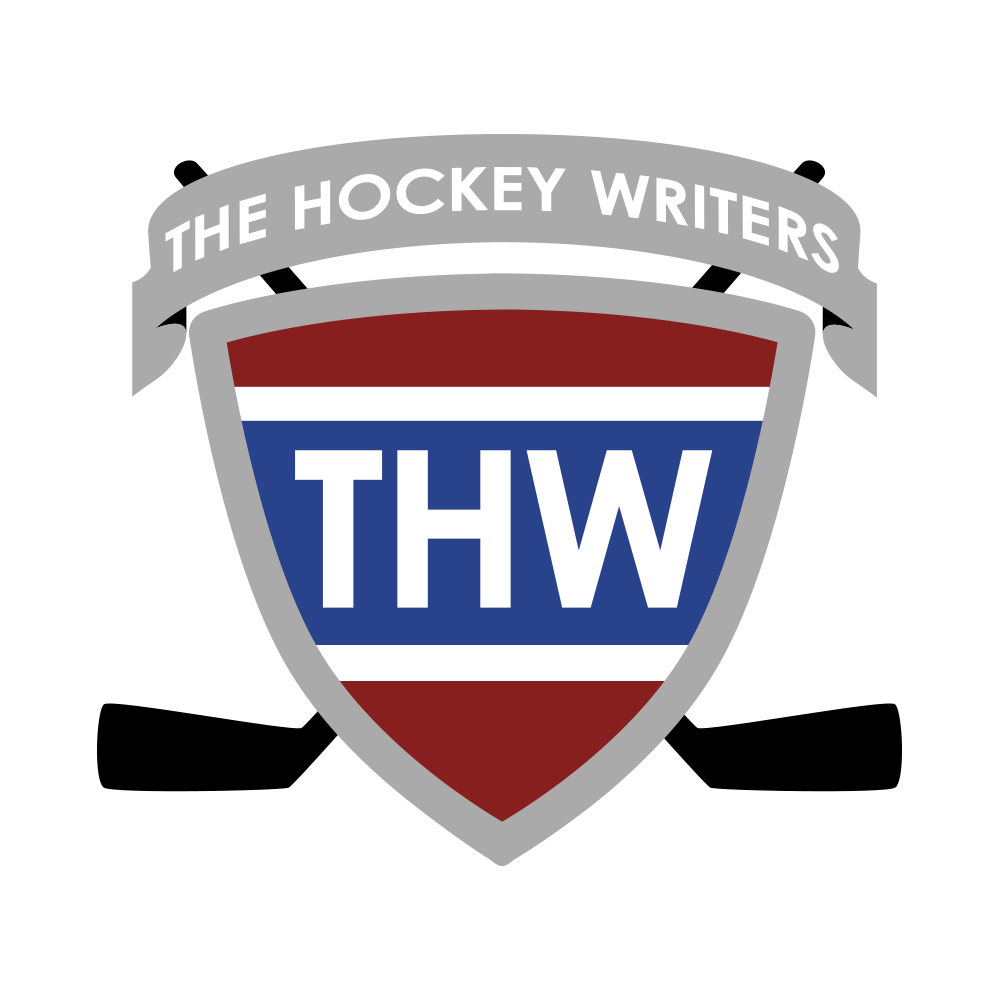 The Hockey Writers is:
1) A top-tier hockey media company delivering a top-notch, in-depth look at the NHL
2) A collective of some of the best hockey writers anywhere
3) A multimedia provider with daily podcasts and YouTube shows
4) Well-respected and widely-cited NHL prospect and draft resource