The trade deadline is fast approaching. From power play centerpieces to third pairing depth additions, defensemen are a hot commodity this season.
Below is a look at 20 defensemen who may be on the market and what kind of solutions they could present for interested teams.
Byfuglien may be one of the two most coveted defensemen at the trade deadline. Reports have indicated that the door isn't closed on an extension with the Jets, but if they're missing the postseason they have a great trade chip to improve the team for the future. The cost to acquire him will be high, so a trade might get tricky.
It's been said by a few reporters that Shattenkirk is "in play." Sportsnet's Elliotte Friedman said that it's believed Shattenkirk was the offer from St. Louis for Ryan Johansen. With another year on his contract, there's a lot of value to get from Shattenkirk and the Blues don't have to move him. If he gets moved, it's going to be for a stiff price. The bevy of injuries in St. Louis may also make this difficult.
Damien Cox reported on January 9 that Yandle, a pending UFA, isn't interested in negotiating an extension with the Rangers. With Arizona paying half his cap hit, he's a deal now and it makes it clear that the Rangers wouldn't be able to afford him over the summer. Coach Alain Vigneault's usage also suggests that he isn't enamored with him. He's too big a trade chip to not dangle him instead of losing him to free agency.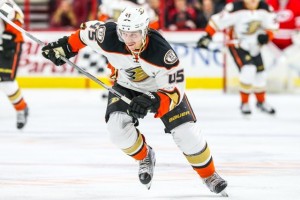 The Ducks are about to get Simon Despres and Fowler back in the lineup. That means that they've got a very good, very young blue line. They're going to be getting calls. They're also looking to improve their offense. They're said to be in on Jonathan Drouin and they've already made a trade that helped to add more young depth to their blue line when they sent Carl Hagelin to Pittsburgh for David Perron and Adam Clendening. For different reasons, Vatanen and Fowler have high trade value and their names have been among those that are said to have garnered interest already.
It's obligatory to include him in deadline talks, it might seem. Though that's because he can likely be had if there's an interested team. Like last year when Detroit negotiated with Toronto for Phaneuf, the price is likely to be steep. He's not a rental, but that cuts two ways. The team taking him has to be ok paying out his $7 million AAV over the next five seasons.
Hamonic asked to be traded out of the Brooklyn, to a team closer to home for personal reasons. The Islanders said they'll try to accommodate, but there are obstacles to seeing this happen before the deadline. There are only a couple teams he wants to go to, and the Islanders are without Johnny Boychuk, which makes their defensive depth important. Hamonic is also injured and out two-to-three weeks. He's unlikely to be moved until the summer.
The Wild have a similar situation to Anaheim. There's a lot of young defensive depth that will have teams calling them. Michael Russo of the Star Tribune has said the Wild offered Brodin to Columbus for Johansen and that there was talk about Dumba as a part of an offer for Drouin. Speculation about their crowded blue line isn't going away.
The 30-year-old defender could help a contender solve depth issues and it might be a nice way for Steve Yzerman to get himself some cap flexibility as he continues to try and deal Drouin.
Friedman reports in Saturday's Headlines segment that teams have inquired about Russell, who is a pending UFA. Those GMs have been told that Calgary is still holding out hope that they can put together an extension for Russell before the trade deadline.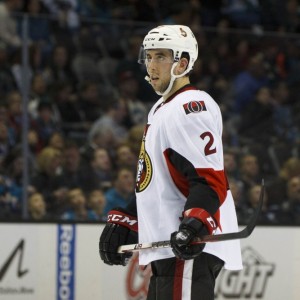 Ottawa may be willing to deal either of these defenders. They're both young and an acquiring team would control their rights. Wiercioch, who had a great year last season and hasn't quite rekindled that run, is a pending RFA, while Cowen has a year left on a deal that simply pays him way too much. Nonetheless, it's circulated that Calgary has interest, so teams see something there they like.
Liles is quietly having a solid season in Carolina. He could be a sneaky depth addition for a contender. Though, Carolina surging up the Eastern Conference standings means that there's a chance that they're still a contender through February and aren't willing to part with anyone.
Compared with where most thought Arizona would be at the start of the season, the Coyotes have to be very happy with how their team has performed. Nonetheless, GM Don Maloney knows that he's building for the future. If he can get something for a 30-year-old defenseman on an expiring contract, you have to believe he does that. With little offensive production and consistently negative relative possession numbers, buyers might be limited.
Boyle continues to struggle this season, but his power play performance has been improving, with nine of his 14 points coming on the man advantage. He was a healthy scratch a couple times, so he's a candidate, but his role with the Rangers has grown since the start of the year. Nonetheless, they could move him if they don't move Yandle.
Buffalo continues to be a team that's selling off anyone who won't matter to the team in three years. That likely makes Weber available if anyone is asking. He's not contributing a lot offensively, but he's managed to drive play some this season.
Toronto is another team that has scattered their parts on the front lawn and plans on selling anything anyone will buy.
If the Devils fall out of the playoff picture before the trade deadline, they'll likely take anything another team is offering on Schlemko, who is on a one-year contract. It may be a team with injury issues that wants depth on the cheap and expects to get the injured player back. Schlemko could be a stop gap who offers some offensive upside from the blue line and could play a second power play role. For that matter, that could be the situation Polak is traded into: aiding a team that needs a cheap stop gap during the stretch run.