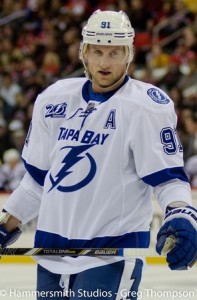 Past Previews:
Team Canada won the game they had to win, defeating the arch-rival Team USA in the gold medal game of the 2010 Olympics on home ice in Vancouver, when Sidney Crosby scored on a sharp-angle shot in overtime which is certain to be featured on at least 78 billion postage stamps and lithographs in the coming half-century. Yet their struggles against the Americans proved that icing an all-star team is not always an advantage against a well-balanced hockey club. For the Canadians, it is always a public relations risk to leave home a glittery star for a lesser-known, more well-rounded player — as their over-reliance on a "Sharks all-star line" of Joe Thornton centering one-way snipers Dany Heatley and Patrick Marleau — a line utterly dominated by Team USA in two Olympic contests and very nearly costing Team Canada both of them.
Further complicating the Canadian quest is that their once seemingly endless pipeline of superstar goalies seems to have dried up in recent years. Quite simply, the only Canadian netminder to win the Vezina Trophy as league's top goaltender in the past decade is Martin Brodeur, who will be 41 years old when the 2014 Sochi Olympics start. Last year, Canada again failed to place a finalist for the award. It is certain to be controversial as to whom Canada fits between the pipes for the Olympic tournament.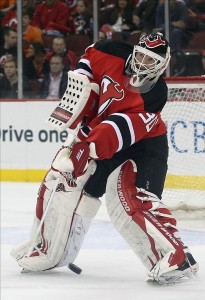 Goaltending
Starter: Carey Price
Back-Up 1: Martin Brodeur
Back-Up 2: Roberto Luongo
Let me say it here, that if he continues his sparkling play of the past year, the wisest choice for Canadian starting netminder would be Brodeur. He has won Olympic gold twice to go with his three Stanley Cup rings, and even if he has lost a step physically, his anticipation of plays and and his mental toughness are unparalleled. Price oozes talent and calm between the pipes, but has yet to display the consistency to dominate for a full season or for an extended post-season run for his Montreal Canadiens. Luongo was the starter who came through big in playing an excellent match in the 2010 gold medal victory, but his penchant for mental mistakes and prolonged slumps cost him his starting role in Vancouver this past season. The Canadians should still bring him to Sochi, for a hot Luongo is as tough to beat as any goalie on the planet.
Any way the Canadians choose to go is problematic. In a huge single-elimination medal round, it has to concern the Canadians that they have no netminder who can feasibly match-up against Sweden's Henrik Lundqvist, USA's Jonathan Quick or Finland's Pekke Rinne — commonly considered the top three goalies in the world right now.
Grade: C-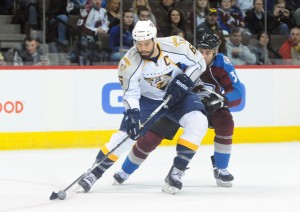 Defense:
D1: Shea Weber – Alex Pietrangelo
D2: Duncan Keith – Brent Seabrook
D3: Kris Letang – Dan Girardi
Spare: PK Subban
Weber does everything well and is the greatest reason for the Nashville Predators' continued success over recent seasons. He is tough and physical, he is nearly impenetrable defensively, he pours in points with a cannon-blast from the point. Pietrangelo is emerging as the next annual Norris Trophy contender, just 23 but among the top d-men in the league both offensively and defensively.
Keith and Seabrook are perhaps the finest full-time pairing in the NHL. In 2010, the dynamic duo back-boned Canada to gold medal glory in February, then mere months later led the Chicago Blackhawks to the Stanley Cup title in June. Both are truly sterling players in every facet of the game, Keith offering a bit more offensively while Seabrook could be the best defensive rearguard in the world not named Zdeno Chara.
Letang's electrifying offensive skill and skating ability is simply jaw-dropping. Dan Girardi is perhaps the most underrated defenseman in the NHL. No one is positionally better, no one offers more defensive heart, smarts and acuity. Subban is a volcanic cauldron of passion and energy, able to change the course of a game with his offensive explosiveness and his bone-crushing physicality.
Team Canada has, by far, the best pool of defensemen to choose from in the world of hockey. The only question is whether they will take to Sochi well-rounder gamers like Seabrook and Girardi, or whether they will make the mistake of passing them up for glitzier names who they will have a tougher time winning with, like Drew Doughty and Dion Phaneuf.
Grade: A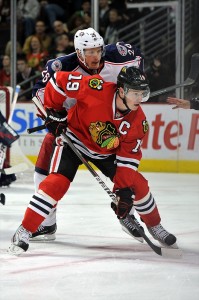 Forwards:
Line 1: C Sidney Crosby (Captain) – LW Eric Staal – RW Steven Stamkos
Line 2: C Jonathan Toews – LW Rick Nash – RW Corey Perry
Line 3: C John Tavares – LW Milan Lucic – RW Jarome Iginla
Checking Line: C Joe Thornton – LW Jordan Staal – RW Patrice Bergeron
Spares: RW Martin St. Louis, C Ryan Getzlaf
Quite simply, a healthy Sidney Crosby is the best hockey player and perhaps the most dominant athlete on the earth. With an Olympic gold and Stanley Cup ring on his 25 year old resume, coming up big when it matters most is what Sid the Kid does. How dangerous will he be threading seeing-eye passes to the best pure goal scorer in the league in Stamkos? Put the two of them with two-way threat and fellow cup-winning captain Eric Staal? Only Russia's top line can come close to the pure talent of Canada's top unit.
Speaking of cup-winning captains, Toews' acumen as an elite two-way center can only be matched by Russia's Pavel Datsyuk. It is frightening to think of what he can do on a second line flanked by a huge and smart pure goal-scorer in Rick Nash and perhaps the NHL's top classic power-forward, 2010-11 league MVP Corey Perry.
John Tavares might have the best set of hands in the league, as anyone who has seen him pour in points for an otherwise woeful Islanders' franchise over the years can attest to. Jarome Iginla offers a mix of goal-scoring, all-around ability, experience and leadership. Though aging, he is still an impact player and revered voice in the locker room. Lucic can offer what Team Canada often lacked in 2006 and 2010, an ornery brute in the corners and in front of opposing nets, a truly intimidating presence on the ice, who also has the skill requisite to skate alongside the Great White North's finest players.
In past years, Canada was often guilty of icing a fourth offensive line in lieu of a true checking line. In 2014, they should not make the same mistake. Joe Thornton has, in recent years, added defensive acuity to his offensive brilliance, and remains one of the league's most dominant face-off men. Jordan Staal and Patrice Bergeron are both ace shut-down centers in their own right, they will flank Thornton to create a frightening checking unit.
Coming off the bench, Martin St. Louis could split time with Iginla on the third line, offering a bit less physicality but just as much leadership and experience and a bit more pure offensive skill. Getzlaf is a big body at center, not afraid to throw it around, and able to pour in the points.
The Canadians have at forward, as on defense, an obscene wealth of talent to choose from. Again, the question has to be asked whether they will take a complete team with a multitude of diverse talent (as I have listed). They will certainly be pressured to take more one-dimensional players with shinier names, like Patrick Marleau and Claude Giroux, over players they have a better chance of winning with, like Lucic and Bergeron.
Grade: A+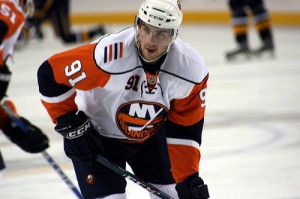 Why I Left Them Off/Put Them On:
It will certainly not be popular among cursory hockey fans to include Tavares over the likes of bigger names like Marleau and Giroux as the third scoring-line center behind the no-doubt top duo of Crosby and Toews. Among those who truly know the game, however, it's a no-brainer. Tavares is an absolutely dominant talent, able to almost single-handedly raise an otherwise no-name Islander team onto the brink of playoff contention with a sublime hockey sense paralleled in the NHL by only Crosby, Datsyuk and Malkin. It remains to be seen whether Canada will do the right thing with Tavares, or repeat nearly-crucial roster mistakes of the past (see: leaving Stamkos off the team in 2010, taking Heatley).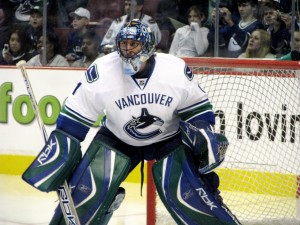 Prediction: 3rd Place
Okay, okay. My many Canadian friends are going to skewer me for this. Yet I will explain by saying that the Canadians have myriad intangibles working against them. The pressure they are under will not cease at game-time under the glow of adoring fans like it did in Vancouver, 2010. They will face hostile Russian crowds, and unless Brodeur keeps up his elite playing level at 41, they have a goaltender who has previously demonstrated the ability to handle it. Equally as important is the fact that I selected a complete team for the Canadians, replete with checkers and physical players. It is quite possible that Canada will make the mistake of leaving off physical, complete players like Seabrook, Girardi, Lucic and Jordan Staal in lieu of more one-dimensional offensive stars like they have in the past.
Russia and Team USA face questions of their own, but expect the Americans to ice a complete hockey team instead of an all-star roster, which can be preferable in a short, intense tourney. The Russians will have tons of goal-scoring skill backed by rabid home crowds. Thus, I am picking those two nations for the gold medal game.
Disagree with my predictions or selections? That's the fun of it — feel free to chime in on the "comments" section below or hit me up on Twitter: @StIves72.
For an alternative view of Team Canada, check out this terrific column by Carl Maloney.