With the remaining all stars being announced by the NHL on Saturday afternoon, let's take a look at whose names should be called. We already know from the Fan Vote that three forwards, two defensemen and one goalie have been chosen. In case you didn't already know, they are:
Zemgus Girgensons – Jonathan Toews – Patrick Kane
Duncan Keith – Brent Seabrook
Corey Crawford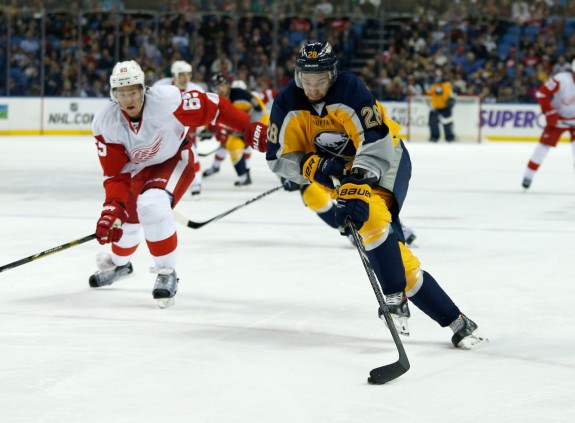 So, two things are quite obvious here. Chicago Blackhawks fans are extremely passionate and loving fans. Also, the entire country of Latvia voted day after day for Girgensons, who led all players in votes. After these six players, the NHL will choose an additional 36 players, for a total of 42 all stars. The NHL will likely choose five more goalies, 10 more defensemen, and 21 more forwards.
Let's take a look at which players are most deserving and most likely to be selected come Saturday.
All Star Forwards:
Jakub Voracek – Tyler Seguin – Claude Giroux
Evgeni Malkin – Sidney Crosby – Ryan Getzlaf
Rick Nash – Steven Stamkos – Tyler Johnson
Vladimir Tarasenko – Nicklas Backstrom – Joe Pavelski
Alex Ovechkin – John Tavares -Phil Kessel
Zach Parise – Filip Forsberg – Nick Foligno
Nikita Kucherov – Pavel Datsyuk – Henrik Zetterberg
These remaining seven lines along with Girgensons, Kane and Toews will make up the 2015 All Star Forwards. It's a solid list containing not only the usual superstar players you would expect each year, but also some of the budding young prospects of the league as well. Players like Tyler Johnson, Vladimir Tarasenko, Filip Forsberg and Nikita Kucherov will represent the next wave of NHL superstars. Guys like Patrick Kane and Pavel Datsyuk will make up the skills and amazement value of the game and skills competition. While Zach Parise, Phil Kessel, and Tarasenko will likely be the fastest of the all stars.
All Star Defensemen:
Mark Giordano – Kevin Shattenkirk
P.K. Subban – Erik Karlsson
John Carlson – Shea Weber
Sami Vatanen – Ryan Suter
Victor Hedman – T.J. Brodie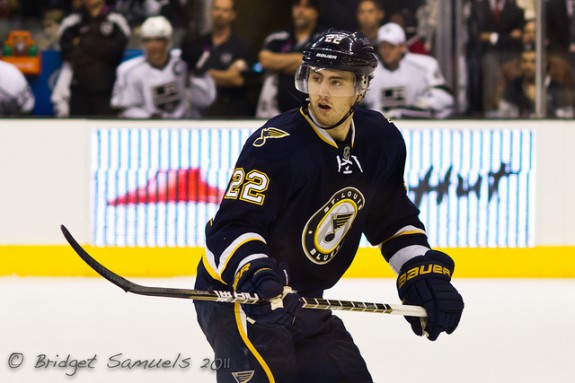 Just like with the forwards, the All Star Defensemen will have the usuals along with budding stars like Sami Vatanen, Victor Hedman and T.J. Brodie. If these projections are correct, there will be a new Hardest Shot champion without Chara there. Shea Weber will be the favourite by far in that category.
All Star Goalies:
Pekka Rinne
Carey Price
Marc-Andre Fleury
Roberto Luongo
Craig Anderson
Pekka Rinne has been back in his usual form this year after missing time due to injury and he's planted himself back among the top goalies in the league. Luongo will also be a nice surprise, given the controversy he's had to go through in Vancouver before being traded finally to Florida. Craig Anderson makes a surprise showing, he's quietly been one of the best this year.
These 42 players will round out the 2015 All Stars to play in Columbus on January 24-25th. It will be the first All Star Game in three years so there will no doubt be some added excitement to it. Columbus is known to have some raucous crowds each game and that will no doubt transfer over into the first all star game they host in their team history. Although the NHL's version of the All Star Weekend is usually a lot less hyped than other major sports, especially with nothing on the line, with the superstars attending, it is sure to still be a fun time.
Is there anyone you think we missed? Feel free to let us know in the comments below!