The Columbus Blue Jackets easily shattered the majority of expectations for their team with a stunning regular season. An early exit in April, though, probably disintegrates the success they enjoyed from October to March.
But there is still good reason to be excited in Columbus. The Jackets have, in one season, transformed from a rebuilder into a serious Stanley Cup contender. Most of that has to do with the strong, youthful core the Jackets have constructed. Guys like Alexander Wennberg, Oliver Bjorkstrand, Seth Jones and Zach Werenski are here to stay for the long run and are all coming off real good years individually.
It's not just those four that impressed this season. Many members of the Jackets team turned heads with their play. But there are others who disappointed and could use a rebound next season. Let's highlight some of the players that exceeded expectations and point the finger at a couple that were unsatisfying.
Over-Performers
I knew Werenski was going to be an upgrade on the blue line for the Jackets. What I didn't foresee was him reaching star status in his rookie season. He was their eighth overall selection in 2015 so it should make plenty of sense how he's this good already. But most 19-year-old defensemen don't play their entire rookie season on the top pairing. They also don't get a full grip of the NHL until they're a few years into their career. Werenski has already grasped what it means to be a pro and what it takes to compete at the highest level with success.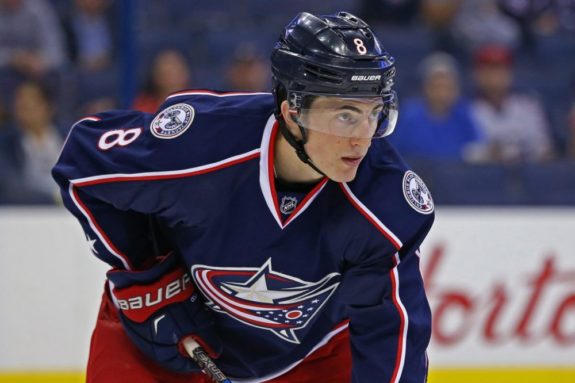 First round picks are supposed to pan out quickly though. Many of them develop into elite players. But how about guys like Cam Atkinson, Josh Anderson, Oliver Bjorkstrand and Markus Nutivaara who were not first-rounders?
Atkinson was a sixth-round pick in 2008 and was an All-Star this season, leading the Jackets in goals (35) and points (62). Anderson was a 2012 fourth-round pick and in his first full NHL season, he scored 17 goals as a third-liner. Bjorkstrand was selected in the third round of 2013 and has become an offensive threat with his lethal wrist shot and keen offensive awareness. And Nutivaara was probably meant never to be heard of but made a big impact defensively as a seventh-round pick just two years ago.
I'd be remiss to leave out goaltender Sergei Bobrovsky in this conversation. The former undrafted netminder is likely going to win the Vezina Trophy which would be his second in four seasons. To go from undrafted to an elite NHL goalie is remarkable. Perhaps it isn't all that surprising to see him play this great given his outstanding 2013 season. But we haven't seen him reach that level since then so his bounce-back year could qualify him as an over-achiever this season.
Of course, there's always room for improvement for everybody but the players mentioned above are simply outperforming expectations. This has Jackets' management, the locker room and fans grinning ear to ear.
Under-Performers
Backup Goaltenders
Bobrovsky had to be Vezina-like between the pipes all season because backup goaltending was a bit of an issue all season. Without Bob in net, the Jackets were at a disadvantage. Former backup Curtis McElhinney didn't get the job done early on and was incidentally put on waivers in January.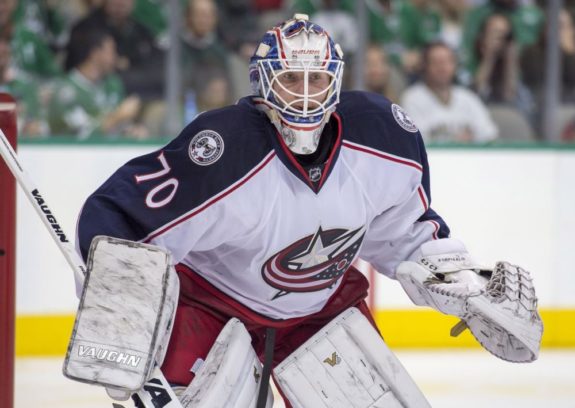 The backup most of the season afterward was Joonas Korpisalo. He is touted as a goaltender with elite potential after a stellar 2015-16 season. But his performance in net this season was off the mark which might have caused people to re-evaluate his future. He posted a winning record of 7-5-1 in 13 starts with a 2.88 goals-against average and .905 save percentage. Contrast those numbers to a 16-11-4 record, 2.60 GAA and .920 Sv% the previous season.
Korpi is still lined up to be Bobrovsky's successor even after taking a step back this season. Being a backup is tough, especially when the guy ahead of you is one of the best in the show. But Korpisalo has to improve next year to regain the confidence of his team. He's currently a restricted free agent this summer so he'll likely get a new deal before going to work this offseason.
Brandon Saad
Saad took a lot of heat this season from various Jackets fans, I noticed. He wasn't deserving of most of the criticism that he received but I do agree that he was underwhelming. As a $6 million man, he should be filling the net a little more often. He did score 24 goals and was third on the team in points (53) but he probably should be first in both categories.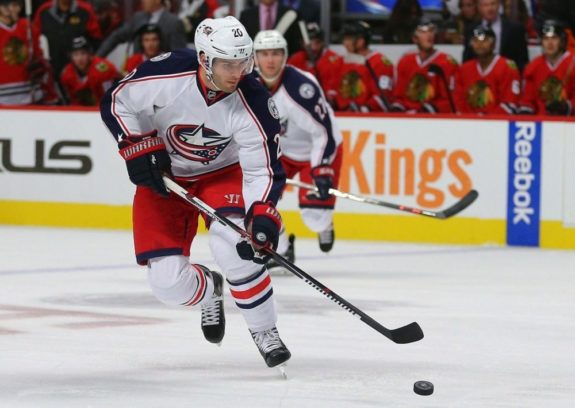 The Jackets traded for him and then signed him to a six-year extension because they thought he could be a consistent offensive difference-maker. He makes a bunch of money because he is supposed to be their top offensive player but many times throughout the season, he was unnoticeable. That cannot happen, especially during the playoffs. Saad needs to be more of the go-to guy who scores big goals in big moments. 24 goals could be viewed as sufficient for many people but I see a 30- or 40-goal scorer in Saad. Expect to hear his name much more often next season.
Boone Jenner
I think that Jenner's 30-goal season a year ago could be an outlier. He's not really in this league to score goals even though he is obviously capable. However, his goal total dropped by 12 and his point total dropped by 15 from last year to this year. Jenner is always going to be a reliable team player who sacrifices the body all over the ice and plays a solid two-way game. But his offensive dip has left more to be desired from him.
The great news about all three guys mentioned above is that they're all young and have a lot of time to improve still. All three are still developing their game even. Also, they are all aware that they need to be better so I would predict successful bounce-back seasons from the trio in the 2017-18 campaign.