Once again, the World Juniors did not disappoint.
Tyler Steenbergen's golden goal was a thing of beauty — at least to those from Canada — and the talent-filled tournament delivered tons of highlights despite attendance issues in Buffalo.
For those who missed it, I shared 18 Thoughts ahead of the 2018 World Junior Championship and now I'm revisiting that column with 18 Afterthoughts on this year's showcase. It's a long read, but hopefully a good one.
Weighing in on the #WorldJuniors with predictions for medals and awards, hot takes on everything from the outdoor game to Canada's schedule, plus insight on several prospects to watch, both drafted and draft-eligible: https://t.co/7MyiW8ZSYY #WJC2018 #NHLDraft #NHL #THW

— Facing Off (@FacingOff_THW) December 26, 2017
Before weighing in on everything from the medal round to the hotly debated outdoor game, I'd like to give a stick-tap to our THW teammate Nathaniel Oliver, who did a bang-up job of covering the tournament as a credentialed writer. You can check out all of his work here.
1) Wrong About Canada
First off, I underestimated Canada's ability to win with a total team effort. Other nations arguably had more skill on paper — Sweden, the host Americans and even Finland — but Canada got quality contributions from all 22 players. Each and every one of them.
Steenbergen, for example, was the 13th forward for most of the tournament and wound up scoring the decisive goal.
Cal Foote may have finished as the seventh defenceman, but who could forget his goal-line swiping save in Canada's opening victory against Finland on Boxing Day.
Oh my god what a save by Cal Foote pic.twitter.com/GzjXLTYmn7

— Pete Blackburn (@PeteBlackburn) December 26, 2017
Even Colton Point, the backup goaltender, earned a 20-save shutout in his one and only appearance — a 6-0 blanking of Slovakia, which stunned the United States 3-2 the next day in the upset of the tournament.
Top to bottom, Canada was impressive and it all started with the coaching staff. More on them later, but I'll gladly feel shame for doubting Canada's depth could get it done. They scored by committee and stuck to the game plan. A lot of the offence was generated by the defence, as anticipated, and Carter Hart saved his best for last in net.
Alas, they were all lined up on the blue line singing O' Canada one final time with gold medals deservedly dangling around their necks.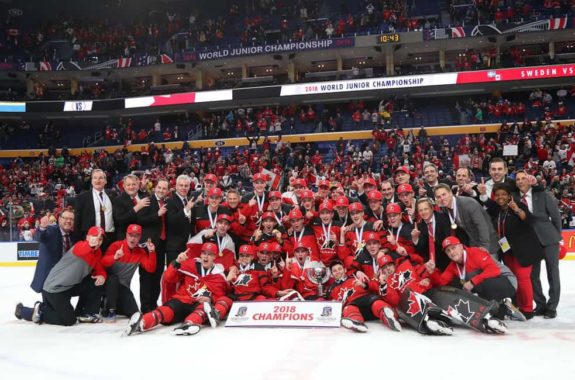 2) Wrong About Medals
I predicted Sweden over the United States in a shootout for gold, and Finland over Canada in avenging a preliminary-round loss for bronze. That's right, I didn't have Canada medalling.
Instead, Canada edged Sweden 3-1 with an empty-netter for gold, while the United States routed the Czech Republic 9-3 for bronze.
The Czechs knocked off Finland in a shootout in the quarterfinals before suffering another blowout loss to Canada, 7-2 in the semifinals, which also saw the Americans dethroned as defending champions in getting doubled 4-2 by Sweden.
I was right about a couple things too, but I'll hold off on the bragging for now. We'll get there soon enough, but there are more pressing topics to touch on.
3) Lias Andersson Tosses Medal
The entire medal ceremony, at least on social media, was overshadowed by Sweden captain Lias Andersson's decision to throw his silver souvenir into the stands. A burly male fan wearing a few layers of jerseys — two different American, then strangely a Sweden sweater — caught the medal and proudly posed with it. Eventually it was returned to the rightful owner, Andersson, who still wanted no part of the runner-up keepsake.
The whole ordeal was all the rage on Twitter with GIFs galore, sparking mixed emotions that had many ridiculing Andersson. Not me. I was trying to savour Canada's moment for the most part, but couldn't resist tossing in my two cents.
https://twitter.com/HockeyWebCast/status/949503224528109568
To me, it was telling that Andersson plays with passion and plays to win. Both positive attributes. In hockey — and sports in general — it's often said if you're not first, you're last. That's true . . . and trademarked by Ricky Bobby (Will Ferrell) in the movie Talladega Nights.
Sean McEachern (@sportsfanspeaks) countered: It also says he's immature and needs work on processing his emotions to deal with disappointment . . . but agreed on his competitive fire.
I get it, that's a fair take from a sportsmanship standpoint and the fact he was wearing the 'C' to set an example for his teammates, but I'd much rather that reaction than a kid who was smiling and half-celebrating silver.
Remember, Andersson was also playing hurt and showing shades of Peter Forsberg and Mats Sundin from a leadership perspective throughout the tournament. Until that transgression at the very end.
McEachern added: It was the tearing off immediately in front of the IIHF officials that showed a certain lack of disrespect to the tourney that irked me a touch . . . but I'm good with giving it away if it makes him feel better.
Exactly, it's his medal and Andersson should be able to do whatever he wants with it. Frame it on the wall or flush it down the toilet.
Lias Andersson asked if he's happy he got the silver medal back after tossing it in the crowd: "No."

— Ryan Kennedy (@THNRyanKennedy) January 6, 2018
Sure, there's no shame in silver, but I actually gained respect for the player in this case. Andersson could play on my team any day, and the New York Rangers will be lucky to have a youngster with his drive and determination. I doubt Jeff Gorton, his future GM, will be condemning that incident any time soon.
4) Not a Fan of Outdoor Game
Good for business, no doubt, but bad for the game — a poor showcase of hockey, not to mention painful to watch.
Good on the players, who did their best to put on a show for the IIHF-record 44,592 spectators at New Era Field in Orchard Park, N.Y., home of the NFL's Buffalo Bills.
The players and coaches also tried to sell it as "good for hockey" in the aftermath, because it attracted so many additional (and new) eyeballs, but if I was watching the sport for the first time and that's the game I saw, I probably wouldn't tune in again. I probably would have changed the channel by the second period.
Sorry (not sorry), that wasn't "good" hockey. It was bad hockey in blizzarding conditions that had an ending fitting for that spectacle. And that's what it was, above all else — a spectacle.
It didn't look, nor feel, like a first-place showdown or a rematch of last year's gold-medal game. And it was a shame we didn't get to see arguably the two best teams in the tournament face-off in a true hockey setting — indoors, under a roof, the way the game has been played for 100-plus years now! That was more of a shame, in my opinion, than Andersson's medal tossing.
I honestly felt sorry for the players watching that outdoor game, and I know some of their peers watching from afar felt the same — including a couple WHL stars who were on the radar for Canada's roster.
ICYMI – 'Lind & Phillips Still Cheering for Canada at World Juniors' from our @LarryFisher_KDC https://t.co/m8cAbl7DPj #THW #WorldJuniors #WJCinBUF #TeamCanada #IIHF pic.twitter.com/5zkNk0eecf

— The Hockey Writers (@TheHockeyWriter) January 4, 2018
5) Empty Arena = Tickets Overpriced
Attendance was poor. There, I said it. Now, let's get the facts out of the way.
Total attendance: 211,210
Average attendance over 30 games: 7,040
However, those numbers were greatly inflated by two games . . .
Outdoor game: 44,592
Gold-medal game: 17,544
Take away those two games and you get . . .
Total attendance: 149,074
Average attendance over 28 games: 5,324
Out of fairness, the smaller rink — HarborCenter, capacity 1,800 — was used for seven games that totalled 11,714 and averaged 1,673.
Subtract those games and you wind up with . . .
Total attendance: 137,360
Average attendance over 21 games: 6,541
That's still excluding the outdoor game and gold-medal game, but the capacity at KeyBank Center, home to the NHL's Buffalo Sabres, is 19,070.
The gold-medal game wasn't even a sellout and no other game held there topped 10,000.
Here are some more attendance figures:
Canada-Finland opener on Boxing Day — 9,552 (third biggest crowd of tournament)
USA-Finland on New Year's Eve — 7,884 (fourth biggest crowd)
USA-Czech Republic bronze-medal game — 7,122
USA-Sweden semifinal — 7,524
Canada-Czech Republic semifinal — 6,941
USA-Russia quarterfinal — 6,242
Canada-Switzerland quarterfinal — 5,533
That should be a big enough sample size and you can do the math, but the building was less than half full and barely a third full for the vast majority of games.
Bottom line, attendance was poor. But don't blame the poor people of Buffalo or American hockey fans in general.
Despite a game that drew 45,000, Buffalo will end up with the lowest attendance for a North American world juniors since 2005. Some reasons why: https://t.co/jXF0X8W3wx

— Arden Zwelling (@ArdenZwelling) January 4, 2018
Blame the organizers, both IIHF and USA Hockey, for overpricing this event. They are putting the "oversaturated" spin on "less than desired" ticket sales — this being the third World Juniors on that side of the continent in the last four years, previously hosting the 2015 and 2017 tournaments in Toronto and Montreal.
Reality is, there were lots of empty seats in Montreal for the same reason too, especially before the medal round, and Vancouver-Victoria won't sell any better at their price point.
The 2019 tournament packages range from $650 for nosebleeds to $2,250 for prime seats, and organizers are claiming to have sold "60 per cent of their goal."
I find that very hard to believe, considering the NHL's Vancouver Canucks are struggling at the gate — I've been to a game at Rogers Arena this season and that building was half-empty too, when the Canucks were still in a playoff position prior to Christmas. Worth noting, I bought those discounted tickets through GroupOn, with the team as the seller. Plus, we're experiencing a financial pinch here in British Columbia, especially in the Lower Mainland, with a high cost of living and limited disposable income.
Not to call their bluff, because maybe organizers have reached 60 per cent of their revenue goal for 2019, but I'm expecting mostly empty buildings again — at least in Vancouver, the NHL-size building — unless ticket prices are reduced and refunds issued. Doubtful that happens.
Therefore, I feel sorry for the players. As was the case this year.
In Buffalo, single-game tickets cost $30 for nosebleeds and up to $140 for prime seats — that's $37 to $174 Canadian, averaging $150 in the lower bowl, with the currency exchange as of today. That's unaffordable, certainly for most families.
Granted, it was also a tough sell with the local Sabres bringing up the rear in the NHL standings and the aforementioned Bills ending the longest playoff drought in professional sports. Unfortunately, hockey and the World Juniors weren't top of mind for many in Buffalo.
In saying that, for this type of best-on-best tournament, most of the tickets should have been sold prior to the NHL season — when there was optimism surrounding the Sabres — and long before the Bills became relevant again. The walk-up crowd during the tournament, on game days, should have been minimal.
I get there are other contributing factors, but my opinion remains that the biggest reason for the empty seats is overpricing — so blame the organizers, not the fans. The organizers have yet to admit that, deflecting the blame on everything from the weather to Blue Jays baseball. Poor excuses all around.
Meanwhile, USA Hockey is declaring the event a success — even boasting that Buffalo will rank in the top 10 for ticket sales in the tournament's history. Really?
Perhaps in terms of revenue from ticket sales, but definitely not in terms of butts in the seats. Minus the outdoor game and the gold-medal game, and 2018 might rank bottom 10 overall for "butts in the seats."
Even for the two semifinals, featuring the host USA and next-door Canada, there were more empty seats than full ones in the lower bowl — at least to my eyes watching on TV.
I get it, when you charge triple the price for a ticket in 2018 than you did a decade ago, you can sell 1/3 as many tickets and still earn as much revenue. But is that all the organizers care about? The outdoor game was a money grab, plain and simple, so maybe it is all that matters nowadays.
I care more about the product and presentation as a whole, and feel $1,000 should be the top end for packages and $100 the top end for single-game tickets. If the buildings are sold out — packed to the rafters, standing-room only for the big games (involving Canada and USA) — and scalpers make a little money on mark-up, so be it. That's better than staging this world-class tournament, featuring future NHL stars, in empty buildings.
Attendance graph from 1997 to 2018 for the World Juniors@HockeyCanada pic.twitter.com/4pimnRbySy

— Darryl Wolski (@2112hockey) January 9, 2018
To that end, our roving reporter, Mr. Oliver, happened to be rubbing elbows with Ray Ferraro, TSN's colour commentator (and former NHLer), on an elevator ride in which Ferraro told Nathaniel that he didn't feel the games had a lot of emotion this year, but that so many of the players were incredibly talented — what it lacked in excitement, it made up for in talent was Ferraro's take on the tournament. I'm paraphrasing that second-hand conversation.
Ferraro is right, the games were lacking in excitement and emotion . . . because they were being played in an empty building. If the rink was full, there would have been tons of excitement and emotion, like years past, and the players would have fed off that — as we saw in the gold-medal game.
When priced appropriately, every seat will sell and the building will be rocking. The kids on the ice deserve that atmosphere in the stands.
With so much talent on display — including a few of the Sabres' top prospects — the players were worthy of way more fan support throughout the tournament. Sadly, they weren't worth the price of admission, and that wasn't their fault. End of rant. Finally.
6) Finland and Russia Fall Short
Both these countries were fully capable of winning a medal — potentially even gold.
At times, they looked like contenders, but consistency was an issue from the crease out.
Goaltending was definitely the difference for Finland, running into a red-hot Czech goalie having the game of his life in the quarterfinals, while their go-to guy was mediocre for the most part. Disappointing that game came down to a shootout because I'm not convinced the better team won. And I was looking forward to a Canada-Finland rematch in the semis — the Finns surely would have put up a better fight than the Czechs.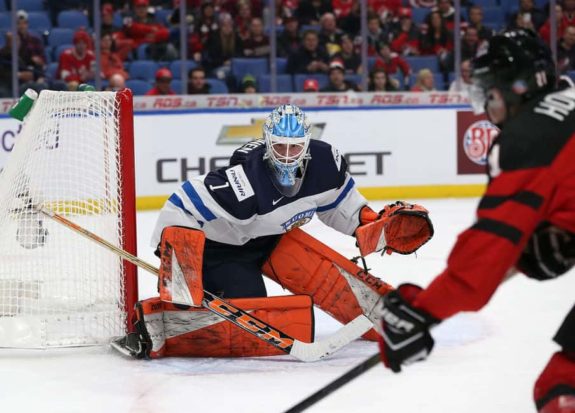 Russia had plenty of firepower again, but got outgunned in getting upset by the Czechs, 5-4 on opening day — resulting in a difficult draw the rest of the way. Despite finishing third in Group B, Russia had never lost to the United States in a quarterfinal matchup and that game could have gone either way — tied 2-2 midway through the third period, before losing 4-2 with an empty-netter.
I've never been one to advocate for a "fifth-place game," but I would have loved to see Finland-Russia in this year's tournament. It's too bad they didn't get to play each other in 2018. I think my money would have been on Finland.
7) Czechs Exceeded Expectations
I did say don't sleep on the Czech Republic in my preview column, but I honestly didn't think that team would go as far as it did — beating Russia and Finland along the way, and putting up a good fight against Sweden too (losing 3-1).
Canada's depth was just too much to overcome in the semis — attacking in waves until the floodgates opened — and the Czechs were worn down by the time they faced the Americans for bronze, resulting in another lopsided defeat.
The Czechs can hold their heads high, though — especially their goaltending revelation, Josef Korenar, an undrafted signing for the San Jose Sharks last July who made a name for himself with that quarterfinal performance against Finland. Korenar outshone projected starter Jakub Skarek, who had a forgettable tournament and may have hurt his draft stock as a potential first-round pick this June.
8) Canada's Coaching
Coaches don't usually get a lot of credit or a ton of spotlight at the World Juniors — it's typically all about the players (and rightfully so) — but this year was an exception.
Starting at the top of the podium with Canada, that team doesn't win gold and may not have won a medal of any colour without Dominique Ducharme. The returning bench boss did a masterful job this year of getting everybody to buy into their roles and stick to the game plan.
Next up for Dominique Ducharme should be an NHL job. He's a winner.

— Willy Palov (@WillyPalov) January 6, 2018
Canada had the perfect plan in place — thanks to Ducharme and his assistants, Tim Hunter and Trevor Letowski — and also the perfect roster to execute it, handpicked by head scout Brad McEwen and general manager Joel Bouchard . . . with input from Ducharme, of course.
Canada got off to a good start in its pre-tournament games — developing instant chemistry in blowing out the Czech Republic (9-0) and Switzerland (8-1) — and didn't tinker too much once the real games began, at least in terms of line combinations.
Canada didn't get off its game despite blowing a two-goal lead in the third period of its shootout loss to the rival U.S., knowing that outdoor spectacle wasn't the be all and end all.
The group, as a whole, just stayed the course and did their part — led by Ducharme. It worked.
9) Sweden's Coaching
Remember the name, Tomas Monten. He's a rising prospect in the coaching ranks and although European products are few and far between on NHL staffs, this 40-year-old from Sweden could be in the mix for jobs sooner than later.
Funny thing is, just prior to the gold-medal game, TSN's Bob McKenzie tweeted about a Swedish coach potentially exploring NHL opportunities following this season. I assumed he meant Monten, but McKenzie was referring to Rikard Gronborg, the 49-year-old head coach of Sweden's Olympic team. So perhaps there will be two candidates from Scandinavia.
Monten displayed some impressive systems at the World Juniors — most notably, the penalty killing. Sweden was almost more dangerous shorthanded, scoring twice on the same kill to sink the Americans in the third period of their semifinal — turning a 2-0 lead into 4-0 — and then getting another shorty to pull even with Canada in the second period of the gold-medal game.
Sweden's last 3 goals have been scored while shorthanded. Sweden has just taken another penalty. #TeamCanada must be wondering if they can decline the penalty! #WJC2018

— Shanil Virani (@shanilv) January 6, 2018
"No shots for Canada on that powerplay."

But Sweden didn't score a shorthanded goal, either, so I'll take it

— Sara Kellar (@SaraKellar) January 6, 2018
Canada had a potent power play all tournament until the final, going 0-for-6 against Sweden and giving up the only special-teams goal of the championship game. Prior to that, Canada had scored at least one power-play goal in each of its six games and had been clicking at over 50 per cent — 13-for-24, or 54.2 per cent.
Canada was 1-3 against Finland, 3-6 against Slovakia, 2-3 against the U.S., 2-4 against Denmark, 2-4 against Switzerland in the quarters and 3-4 against the Czech Republic in the semis. Then, 0-6 against Sweden.
Sure, that was only one game. Maybe Canada's power play was having an off-day, or perhaps Canada could have solved Sweden's penalty killing the next day. It wasn't a fluke, though. Sweden's penalty killing was second to none and a threat to score every time they were shorthanded throughout the tournament.
Sweden was good in other areas of the game too, and the more I think about it, the more I think the Edmonton Oilers could use a mind like Monten to overhaul their much-maligned penalty killing. Edmonton does have some Swedish players on its roster — including the top defence pairing of Adam Larsson and Oscar Klefbom — and a couple more Swedes in the prospect pipeline.
Todd McLellan is apparently safe there — given a vote of confidence by general manager Peter Chiarelli — but I know Oilers' fans would welcome some new blood on the coaching staff. Imagine Monten and Gronborg replacing Jay Woodcroft and Jim Johnson as McLellan's assistants, and bring back everybody's favourite German, Ralph Krueger, as an associate coach while we're at it. To think, some day, we might see an all-Euro staff in the NHL.
10) Switzerland's Coaching
Also remember the name, Christian Wohlwend. He could be the next big thing in stand-up comedy. Wohlwend won't likely be on the radar for NHL gigs in the near future, not with the way he wrote off his team ahead of Switzerland's quarterfinal against Canada and later defended his white flag-waving approach.
Swiss 🇨🇭 coach Christian Wohlwend doesn't regret his comments and explains what separates Canada 🇨🇦 from the rest of the #WorldJuniors pack https://t.co/XbDxVxHVXU #TSNHockey pic.twitter.com/pEJM6UNfoX

— TSN Hockey (@TSNHockey) January 3, 2018
Some were quick to commend Wohlwend for his honesty. Others wondered whether he was using reverse psychology as a means of motivation.
I saw it as a rookie move — a rookie mistake by a frustrated coach, who was confronted with cameras and a swarm of media following his team's 6-3 loss to the Czech Republic on New Year's Eve that set the stage for a rematch against Canada.
Sure, Wohlwend was telling the truth — Switzerland didn't stand much chance — but you don't come out and say that. Ever. Under any circumstances.
It's your job to put on a brave face and speak to the challenge ahead, but at least suggest your team will be up for it. Mention some "adjustments" that you'll be making to combat Canada's obvious advantages. If nothing else, quote the "one in a million" speech from Dumb and Dumber or the "still leaves one time" speech from Little Giants.
Don't just fold your hand without even seeing the flop. As in poker, that game was over before it even began.
Canada opened the scoring in the first minute and the rout was on (again). It was 3-0 by the first intermission, and how could Wohlwend fathomably rally his troops? Those kids knew their coach had no faith in them and, as a result, their belief was long gone too.
In the coaching world, there is a fine line between being honest and being too honest.
On one hand, it was a breath of fresh air to hear Wohlwend go against the grain by not spewing clichés about "playing a full 60 minutes" and "playing a 200-foot game" with "attention to detail," but what he said crossed that line and was flat-out wrong.
Some of the best coaches, in any sport, have a real skill for talking at length but saying nothing at all. Enough to satisfy reporters, until they press play on their recorders and listen to all that white noise.
Wohlwend was fun to listen to, before and after. I'll give him that. I'm still not sure whether he was trying to be funny or serious. A funny guy, he is, either way.
Sadly for Switzerland, their coach became the laughing stock of the tournament — with most laughing at him as opposed to with him.
He also became a media darling — the go-to quote — but if there was an award for Coach of the Tournament, Wohlwend wouldn't have been on that ballot.
Chalk this up to a Swiss miss, and a learning experience for Wohlwend, who turned 41 two days after Switzerland was eliminated by Canada.
However, I am hopeful that Wohlwend will be back at the 2019 World Juniors in Vancouver-Victoria. All of the media is holding out hope for that return.
11) Right About Top Scorer
Now it's time to turn the attention back to the players and, as mentioned, I was right about some stuff too.
I correctly predicted Casey Mittelstadt as the tournament's top scorer, leading the way through the preliminary round and finishing tied with Martin Necas of the Czech Republic. They both produced 11 points over seven games, but Mittelstadt won the award with four goals to Necas' three.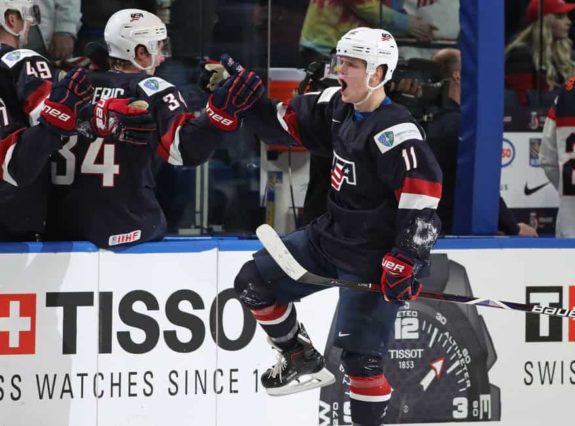 Mittelstadt's impact lessened in the medal round, but he was dominant in the early going. So dominant that the TSN panel, including McKenzie, was in agreement over Mittelstadt being the biggest standout of the last five years, if not longer.
In recent tournament history, nobody had been taking over games like Mittelstadt, generating scoring chances on almost every shift. At times, it seemed like he could do whatever he wanted with the puck.
Mittelstadt was on another level in the preliminary round — when that panel praised him — but he didn't raise his level when it mattered most. He was held off the scoresheet in the semifinal against Sweden and only contributed one assist in both the quarterfinal against Russia and the bronze-medal game against the Czech Republic.
Mittelstadt could have run away with the scoring title, but instead he fell back to the rest of the pack and barely got the edge in the end.
The Sabres have a stud prospect in Mittelstadt, but they'll need him to be a difference-maker in the big games. That will be part of his development going forward and he, too, will learn from this experience.
12) Right About Sleeper Prospects
Prior to the tournament, in my preview column, I listed 10 sleeper prospects that I felt were under the radar and capable of enjoying a coming-out party or increasing their profile.
I'm happy to report that six of those 10 stepped up, rising to the occasion and proving me right in the process.
Topping that list was Canada's Drake Batherson, who tied for second among tournament leaders in goals, with seven in seven games — emerging as a goal-a-game guy, thanks to a hat trick in the semifinal against the Czechs. Batherson certainly fits the bill as a sleeper, a fourth-round pick by the Ottawa Senators in 2017 after getting passed over in his first year of eligibility for both the QMJHL and NHL drafts.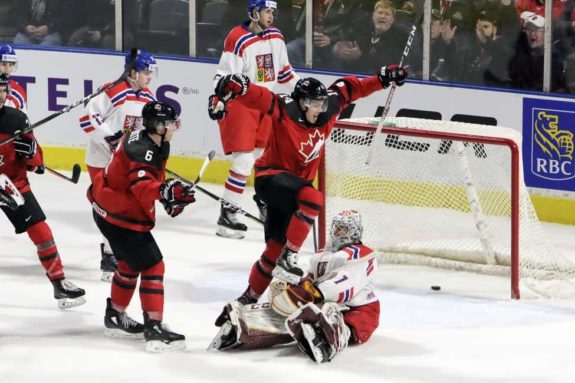 My other sleeper from Canada was Max Comtois, a second-round selection for the Anaheim Ducks in 2017 who was once considered a top-10 talent for that draft class. He looked like a potential steal in this tournament, netting three goals and six points in seven games while playing a key energy role and providing physicality. Comtois tied for sixth in team scoring, with the third-most goals.
From Sweden, I had Oskar Steen and he led his team with two game-winning goals, including the decisive shorthanded goal against the United States in the semifinal. He also netted the shootout winner against Russia in the preliminary round. Steen finished with two goals and four points — also tied for sixth in team scoring, with the third-most goals.
American captain Joey Anderson was another sleeper for me, in terms of his offensive ability, and he delivered as a point-per-game player with seven points, including four goals. Anderson finished fourth in team scoring and tied for the third-most goals, including two power-play markers. Only the top line of Mittelstadt, Kieffer Bellows and Brady Tkachuk were more productive than Anderson.
Finland's Kristian Vesalainen made my sleepers despite being a first-round pick in 2017, 24th overall by the Winnipeg Jets. He wasn't yet a household name in North America, but Vesalainen proved himself at the World Juniors by tying for the team lead in scoring with six points in just five games. He scored two goals — one more than Eeli Tolvanen, who also had six points — and was tied for tops on Finland with a plus-6 rating (again with Tolvanen).
My other sleeper success was Russia's Artur Kayumov, who finished tied for second in both goals (3) and points (5) on his team. Another point-per-game player, Kayumov was more of a sleeper, by definition, than Vesalainen or Anderson, so I'm pretty proud of calling that one. I said it before and I'll say it again — Kayumov, who had the game-winning goal against Switzerland (giving Russia a 3-2 lead midway through the third period), reminds me a lot of Artemi Panarin . . . and he's drafted by Chicago, a second-rounder in 2016.
My misses, in terms of sleepers, included Patrick Harper of the U.S., who had a quiet tournament until the third period of the bronze-medal game when he padded his stats with a goal and an assist once the win was already in hand. I expected Harper to play a bigger role, reminiscent of Troy Terry at last year's tournament, but Harper finished with just two goals and four points (and nothing on special teams). He didn't have a point in the quarterfinal win over Russia or the semifinal loss to Sweden, nor the preliminary-round games against Finland and Canada. Harper wasn't one of the American shooters in that tiebreaker either. His only other goal and assist also came in garbage time of a 9-0 demolition of Denmark on opening day.
I also expected more from fellow forwards Marcus Davidsson of Sweden (three points, one goal) and Joni Ikonen of Finland (two points, one goal), plus Russian goaltender Vladislav Sukhachyov, who posted a .904 save percentage and 2.74 goals-against average over five appearances, including four starts. Unfortunately, Mikhail Berdin, who plays in North America (USHL's Sioux Falls Stampede), didn't get a chance to take over Russia's crease.
13) Draft-Eligibles Dazzle
Several prospects more than lived up to their hype, including most of the draft-eligibles for 2018. Normally a tournament dominated by 19-year-olds, a number of under-agers were among the top talents on display this year.
Rasmus Dahlin solidified his status as the consensus No. 1, to be selected first overall by whichever NHL team is lucky enough to win the draft lottery in April. Dahlin was dominant in Buffalo and, by the end of the tournament, might have got my MVP vote over Mittelstadt — Dahlin was the better of the two in the medal round, more impactful in the meaningful games.
Watching Dahlin closely, I saw more of Nick Lidstrom than Erik Karlsson, with the closest comparable among current players being Victor Hedman. Dahlin has a higher ceiling than Hedman, with the potential to be a perennial Norris Trophy candidate — perhaps as early as next season, when he'll also be a Calder favourite.
Filip Zadina had a whale of a tournament and now has to be in the conversation for No. 2. He finished tied for second with seven goals, including four on the power play, and showed off his sniping ability and other power-forward tools. An incredibly strong showing and a big reason the Czechs went as far as they did.
Prior to the tournament, Andrei Svechnikov was nearly a consensus No. 2, but he failed to score in five games despite looking dangerous at times and still producing at a point-per-game pace with five assists.
In Svechnikov's defence, he didn't have as big of a role for Valeri Bragin's Russians as Zadina did for the Czechs, and Svechnikov had only recently returned after missing two months with a broken bone in his hand. Bragin tends to lean heavily on 19 year olds, so just making Russia's roster as an under-ager speaks to Svechnikov's elite talent.
In their head-to-head at the World Juniors, Zadina had two power-play points, with a goal and an assist, to help the Czechs knock off Russia 5-4 on Boxing Day. Svechnikov was held off the scoresheet in that tournament opener, but scouts will be eager to witness their next head-to-head on opposing teams at the CHL Top Prospects Game on Jan. 25 in Guelph, Ont.
I'm still in favour of Svechnikov at No. 2 — and still see him more as the second-coming of Ilya Kovalchuk than Nail Yakupov — but that gap has definitely narrowed.
Brady Tkachuk also threw his name into the ring for No. 2. The feisty winger is another chip off the old block from father Keith Tkachuk, and he might have more offensive upside than older brother Matthew, who was selected sixth overall in 2016 and is already an effective sophomore for the Calgary Flames.
Brady Tkachuk had the fortune of flanking Mittelstadt and Bellows on the Americans' top line, and he made the most of that opportunity with three goals and nine points in seven games. He netted the tying goal to force overtime and then scored again in the shootout against Canada. That stood out as Tkachuk's "beast" performance, but he was pretty consistent throughout and should have a bright future.
Tkachuk might be the "safest" pick of those three, ahead of Svechnikov and Zadina, but the other two are perceived to have higher ceilings.
Quinn Hughes, a puck-moving defenceman from the United States, was the other potential top-five pick at the World Juniors, but he had a rather underwhelming tournament by comparison. Hughes didn't score a goal and managed only three assists in seven games — none on the power play, where he's supposed to be a specialist. He's undersized, at 5-foot-9 and 168 pounds, so Hughes needed to show more offensive upside. He wasn't bad by any means, but I expected Hughes to have a presence in man-advantage situations and pile up more points like Ryan Ellis did for Canada in years past.
As of now, I have Hughes slotted behind a similar blueliner in Sweden's Adam Boqvist, who didn't make the world-junior cut for his country.
That's my top six for 2018 as of today, in this order:
1) Rasmus Dahlin
2) Andrei Svechnikov
3) Filip Zadina
4) Brady Tkachuk
5) Adam Boqvist
6) Quinn Hughes
That order isn't set in stone, but I don't foresee any other prospects bumping them from the top six.
Beyond that, look for Sweden's Isac Lundestrom to be a late riser, similar to Lias Andersson last year. Andersson, to some surprise, cracked the top 10 when the New York Rangers took him seventh overall in 2017. Lundestrom is a comparable player and seemed to excel in an elevated role in the medal round, ironically filling in for the injured Andersson.
Further down the draft rankings, I really liked what I saw from Martin Kaut of the Czech Republic (seven points, two goals) and Milos Roman of Slovakia (two goals). Neither were projected as first-round picks, but they have to be knocking on that door now.
Scouts do put a fair amount of stock in the World Juniors — it's the single-biggest showcase — but they won't sour on other prospects because of one mediocre tournament against primarily older players.
To that end, Rasmus Kupari (Finland), Jakub Lauko (Czech Republic) and Philipp Kurashev (Switzerland), along with aforementioned Czech netminder Skaruk, are still on the radar as potential first-rounders too. If anything, those four will be more under the microscope in the second half to see how they stack up the rest of the way.
I'm still a big fan of Kupari in that 7-15 range, and I like Lauko's upside as much if not more than Kaut's. Again, it was just one tournament. Kurashev is probably an early-to-mid second-rounder for me, and Skaruk could slide out of the top 31 too — simply because first-round goalies have been few and far between in recent years.
14) Surprising Prospects
There were plenty of pleasant surprises at the 2018 tournament, including some of the names I've already touched on.
Dahlin, Zadina, Tkachuk, Kaut and Roman all exceeded my expectations as draft-eligibles, and Korenar blew everybody away — at least in that quarterfinal against Finland.
There were a couple other undrafted players that really caught my eye in American defenceman Scott Perunovich and Slovakian forward Samuel Bucek.
I admittedly don't watch enough college hockey, so Perunovich wasn't on my radar and I was shocked he made the cut for Team USA — despite 16 points (four goals) in 19 games as a freshman for the University of Minnesota-Duluth. Now, I'd be shocked if he wasn't drafted within the top three rounds (the top 93) as an over-ager in 2018.
To my eye, Perunovich outplayed Hughes and scored the only power-play goal between them, but he's a year older and that makes a big difference on draft day.
Bucek led Slovakia in scoring with seven points, including three goals, in five games. He also scored the biggest goal of the tournament for his country, netting the winner in a 3-2 upset of the United States in the preliminary round. Bucek assisted on the other two goals in that game and really showed that he should have been drafted in 2017.
BUCEK! THIS GAME IS INSANE! SLOVAKIA SAYS "NOT SO FAST" AND SCORES TO TAKE BACK THE LEAD WITH 2:08 ON THE CLOCK! WHAT A GOAL! pic.twitter.com/IRAR6Bv21L

— Hockey Daily 365 (@HockeyDaily365) December 29, 2017
Intrigued by Bucek, I flashed back to my 2017 mock draft and, sure enough, I had him getting selected in the sixth round — 173rd overall to the Boston Bruins, who instead took Cedric Pare in that spot. Would they make that trade today? Maybe. I probably would.
Both Bucek (33 points, 12 goals, in 52 games) and Pare (16 points, 5 goals, in 64 games) played in the QMJHL last season during their draft year. This season, Bucek has moved back to the USHL (18 points, 7 goals, in 20 games), while Pare has been more productive as a sophomore in the QJMHL (23 points, 9 goals, in 37 games). That said, Pare was never considered for Canada's roster, and Bucek should go higher than the sixth round the second time around — I will likely be mocking him in the fourth or fifth round for 2018.
Similar to Bucek, I had Russian forward Georgi Ivanov mocked as a fifth-round pick for 2017 — 141st overall to the Toronto Maple Leafs — and he had a good tournament as an undrafted player, producing four points (one goal) to tie for fourth in team scoring.
Going back to my 2016 mock draft, I had Daniel Kurovsky getting selected in the fourth round — 115th overall by the Anaheim Ducks — and he still looked, to me, like a player with NHL potential as a 19-year-old power forward for the Czech Republic (three points, two goals). Kurovsky reminds me of a young Richard Panik.
Also from my 2016 mock (sixth round, 156th to Calgary), but less surprising to me now that I'm familiar with him from Red Deer in the WHL, Kristian Reichel (three goals, four points) was a standout for the Czechs — more so than Kurovsky — and likely opened a lot of other eyes.
More surprising to me was Russia's top-scoring defenceman Vladislav Syomin (one goal, four points), a 19-year-old who has been twice passed over in the NHL draft. Syomin has good size and skill, so the third time could be the charm for him in 2018. Some team should take a late-round flyer.
Alexei Polodyan (four points, three goals) and Marsel Sholokhov (two goals) also emerged as 19-year-old Russian forwards of potential NHL interest.
Then, there were the already drafted surprises, including some household names and first-round picks.
I knew Cale Makar was good, but I didn't realize he was THAT good! Makar was a bubble player to make Team Canada and started the tournament as their seventh defenceman, but wound up topping all blueliners and finishing third in team scoring with eight points (three goals).
Ditto for Conor Timmins, who was even more of an all-around force for Canada in leading the tournament with a plus-15 rating and providing a sweet set-up on Steenbergen's golden goal.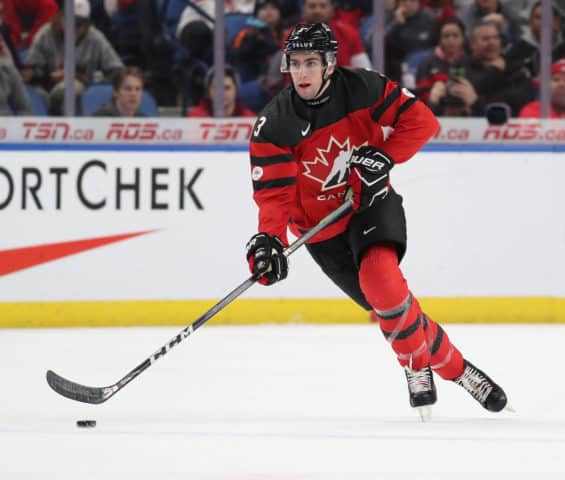 Olli Juolevi was a surprise in the sense of redemption, already written off by some as a bust for the Vancouver Canucks and quietly stripped of his captaincy by Finland in favour of fellow defenceman Juuso Valimaki after last year's disastrous ninth-place finish. Juolevi was arguably Finland's best blueliner this year and seemed to get better and better as the tournament went on — a real nice bounce back, with four points (one goal).
Henri Jokiharju wasn't a heralded member of Finland's defence from the outset, but he finished tied with Juolevi and Valimaki in scoring (four points) and Jokiharju had two goals to their one. Watching the games, a case could also have been made for Jokiharju as Finland's most valuable defender. Jokiharju is eligible to return for Finland in 2019 and should be a go-to guy in Vancouver-Victoria, familiar territory for him already playing in the Western Hockey League.
The other surprise from Finland had to be Aapeli Rasanen, who led the team with four goals in five games and took on the role I was envisioning for Ikonen. A sixth-round pick by Edmonton in 2016, Rasanen has consistently enjoyed success at international tournaments, which bodes well for his NHL upside.
Sweden's Tim Soderlund, a speedy shorthanded specialist with a wicked release on his shot, is also trending well as a fourth-rounder for Chicago in 2017.
The same can be said for Dylan Samberg, a Winnipeg defence prospect drafted in the second round in 2017, who finished second in scoring among American blueliners (four points, one goal) and led Team USA with a plus-10 rating. Samberg has a bit of Jacob Trouba in him.
As for bigger-name forwards, Lias Andersson showed more offensive upside than I anticipated, leading Sweden with six goals and seven points — another point-per-game player.
Last but not least, Kieffer Bellows broke Jeremy Roenick's goal-scoring record for American players — netting nine, to lead the tournament by two. Bellows can now start to embrace the inevitable Brock Boeser comparisons, and New York Islanders' fans can begin fantasizing about Mathew Barzal feeding passes to Bellows. They could become quite the dynamic duo.
15) Disappointing Prospects
On the flip side, several prospects didn't perform to the level they are capable of or the level that onlookers were expecting. Scouts, such as myself.
Cut the draft-eligibles some slack — Hughes, Skarek, Lauko and Kurashev in particular — since they were playing above their age group. And give Berdin a break since he didn't get a chance to shine for Russia.
We can start by picking on a few pros, including Victor Mete — the only NHLer loaned to the tournament, courtesy of the Montreal Canadiens. The defenceman was decent for Canada, but he didn't dominate the way you'd think an NHL player could or should in this tournament. Solid, not spectacular was Mete, who played through an injury and still posted a plus-11 rating (second-best overall). The fact Mete didn't stand out, head and shoulders above his peers, speaks to how close the rest of these prospects are to making an NHL impact.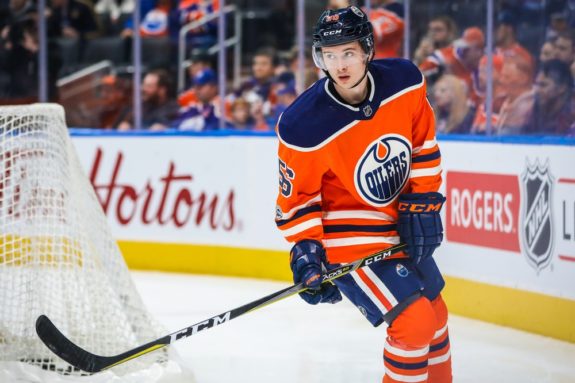 American forward Kailer Yamamoto had the second-most NHL experience, playing nine games with the Oilers to start this season as their first-round pick from 2017. Maybe the fit just wasn't there for Yamamoto, in terms of linemates, but he only managed four points (two goals) in seven games at the World Juniors. It didn't help that Yamamoto's projected centre, Logan Brown, who got into four games with the Senators this past fall, was sidelined by injury for most of the tournament.
Sweden's Alex Nylander (one goal, seven points) was better than Finland's Janne Kuokkanen (no goals, two assists), but neither of them took their respective teams on their shoulders.
Nylander tied for the scoring lead at last year's tournament, when he had five goals and 12 points, but he finished four points back of this year's leaders and didn't put on much of a show in front of his future fans in Buffalo.
Kuokkanen had to be a top-three overall disappointment, failing to score or generate much offence for Finland despite already playing four NHL games for Carolina this season.
Finland had its share of disappointments, with their goaltender Luukkonen also near the top of that list — another Sabres' prospect who underwhelmed with a .879 save percentage and 3.13 goals-against average in starting all five games. Luukkonen ranked eighth and sixth in those categories, which obviously wasn't good enough for Finland to get into a medal game.
Miro Heiskanen, with only two assists despite getting power-play time, and Aleksi Heponiemi, with two goals and no assists despite leading the WHL in assists and points prior to the World Juniors, were the other Finns that failed to deliver on the world stage. Heiskanen is having a good season back home in the men's league and Heponiemi has been unstoppable here in major junior, so there was hype surrounding both heading into the tournament.
Canada wasn't without its disappointments either, besides Mete. Four OHL forwards, including two returnees, left a lot to be desired. The returnees, Taylor Raddysh (five points, two goals) and Michael McLeod (four points, one goal), weren't among the team's best players by any stretch of the imagination.
Raddysh, who almost had the go-ahead goal in the third period of the gold-medal game, scored five times in last year's tournament and was expected to be a go-to guy again. However, his all-OHL line with Robert Thomas (six points, one goal) and Boris Katchouk (six points, three goals) never really clicked or got uncorked.
The Sault Ste. Marie Greyhounds better hope Raddysh develops better chemistry with Katchouk and Morgan Frost than they displayed with Thomas, who was also traded ahead of the OHL deadline to the Hamilton Bulldogs. Thomas seemed overhyped by the Eastern media, including McKenzie.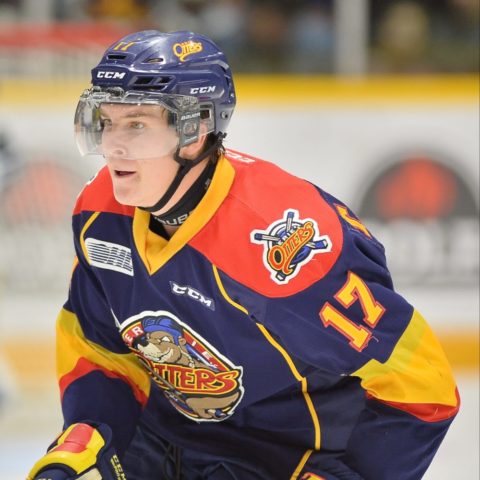 American power forward Max Jones — another OHLer on the move, dealt from London to Kingston — was also a non-factor in producing just two points (one goal).
Rounding out the disappointments are a trio of forwards in Russia's Vitaly Abramov (one goal, no assists), who was the QMJHL MVP last season and got a long look by the Columbus Blue Jackets in training camp; Ostap Safin (one goal, three points) of the Czech Republic, another Oilers prospect who sunk from a top-six role to a fourth-liner as the tournament progressed; and Slovakia's Adam Ruzicka (no goals, two assists), a Flames prospect who is having a really good draft-plus-one season in the OHL (20 goals, 41 points in 37 games) but was a no-show at the World Juniors.
16) Redrafting 2017
Mid-tournament, I sparked quite the Twitter debate by tweeting my attempt at redrafting the top 12 from 2017. In case you missed that, here was the order I went with:
1) Casey Mittelstadt
2) Elias Pettersson
3) Nico Hischier
4) Martin Necas
5) Eeli Tolvanen
6) Cale Makar
7) Nolan Patrick
8) Kristian Vesalainen
9) Klim Kostin
10) Miro Heiskanen
11) Filip Chytil
12) Erik Brannstrom
Any list without Hischier at No. 1 — considering he's already in the NHL and a fringe Calder candidate this season — was going to stir up controversy and trigger backlash. I get that.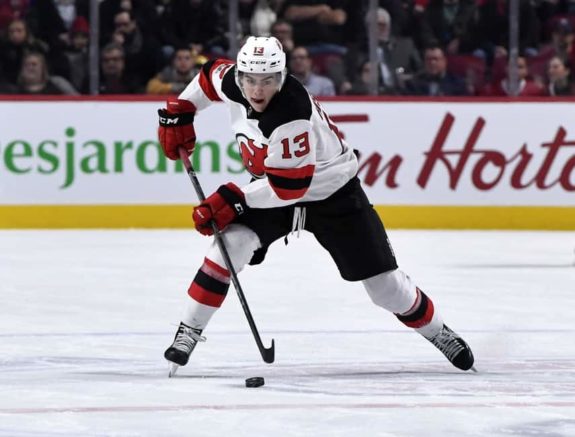 Here was the actual order from the 2017 NHL draft for those needing a refresher:
1) Nico Hischier
2) Nolan Patrick
3) Miro Heiskanen
4) Cale Makar
5) Elias Pettersson
6) Cody Glass (NR)
7) Lias Andersson (NR)
8) Casey Mittelstadt
9) Michael Rasmussen (NR)
10) Owen Tippett (NR)
11) Gabe Vilardi (NR)
12) Martin Necas
The five players who jumped into my redrafted top 12 — replacing the NRs (not ranked) — were still first-rounders in Tolvanen (30), Vesalainen (24), Kostin (31), Chytil (21) and Brannstrom (15).
If I had to redraft the entire top 31, because I know that's what you want to see here, I'd probably go with:
1) Casey Mittelstadt
2) Elias Pettersson
3) Nico Hischier
4) Martin Necas
5) Eeli Tolvanen
6) Cale Makar
7) Nolan Patrick
8) Kristian Vesalainen
9) Klim Kostin
10) Miro Heiskanen
11) Filip Chytil
12) Erik Brannstrom
13) Cody Glass
14) Timothy Liljegren
15) Kailer Yamamoto
16) Lias Andersson
17) Conor Timmins
18) Juuso Valimaki
19) Henri Jokiharju
20) Owen Tippett
21) Robert Thomas
22) Nick Suzuki
23) Michael Rasmussen
24) Gabe Vilardi
25) Ryan Poehling
26) Aleksi Heponiemi
27) Cal Foote
28) Kole Lind
29) Max Comtois
30) Morgan Frost
31) Jake Oettinger
Hindsight is always 20/20 and six or seven months makes a massive difference when it comes to these teenagers and their development. But I really like my list going forward and stand by it, ranking those prospects not on their current accomplishments and ability, but on their career upside and potential ceilings.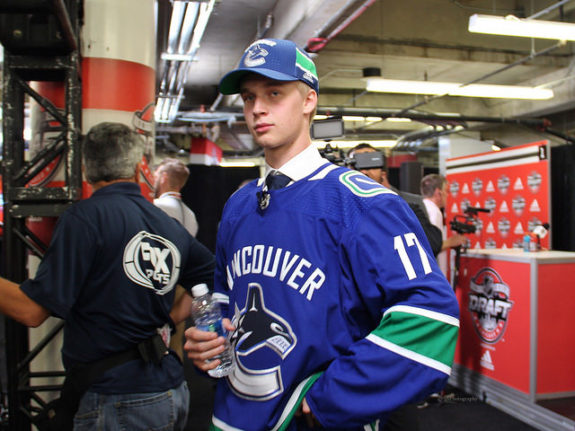 So, yes, in their prime years, I foresee Mittselstadt and Pettersson surpassing Hischier. They will almost certainly be better "fantasy" players, with both capable of producing at a point-per-game pace in the NHL. Don't get me wrong, I'm a huge fan of Hischier too, but I'm not sure he'll ever reach that level of 80-plus points.
And, yes, I'm well aware that Mittelstadt couldn't do a pull-up at the draft combine and isn't exactly lighting up the college ranks this season (17 points, 5 goals, in 20 games). That's erroneous, on both accounts. Watching him at the World Juniors, I saw a future star in the making and a kid who could be Buffalo's best player in a couple years — yes, even better than Jack Eichel.
Pettersson represents the future for Vancouver too, and it won't take long for him to leap over Bo Horvat on the Canucks' depth chart once Pettersson crosses the pond. Hopefully next season, and hopefully we get to see Pettersson again on the world stage at next month's Olympics.
17) Canadians to Olympics?
The rest of the Olympic men's hockey rosters should be announced soon, with Canada's unveiling expected on Thursday (Jan. 11). It won't be the same without NHLers in Pyeongchang, but that tournament should still be captivating from Feb. 14-25.
Tom Renney, Sean Burke and Willie Desjardins watched the medal round of the World Juniors — upon returning home from also winning the Spengler Cup in Switzerland — and Hockey Canada is expected to round out its roster with a few junior-aged players. They'd probably like to take them all — the entire team that starred in Buffalo — but will be limited to a handful.
Mete was the obvious candidate — given his NHL experience (27 games) — but Montreal is summoning him back to the big league, which makes Mete ineligible for Canada's Olympic team.
It would make sense, if possible, to take the whole top line from the under-20 team — captain Dillon Dube of the WHL's Kelowna Rockets, centre Sam Steel of the WHL's Regina Pats, and Jordan Kyrou of the OHL's Sarnia Sting.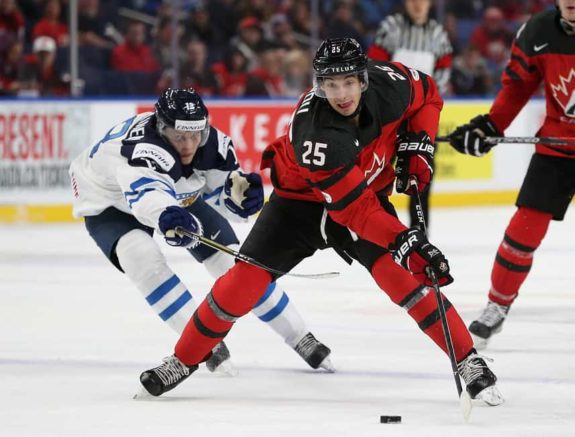 Steel is the reigning WHL player of the year and his Pats are hosting this year's Memorial Cup in May, so they could spare him since Regina gets an automatic berth.
Kyrou led Canada in scoring at the World Juniors, with 10 points (three goals) — and had been leading the OHL in scoring when he left in mid-December — while Dube displayed quality leadership throughout the tournament and opened the scoring for Canada in the gold-medal game.
Kelowna owner Bruce Hamilton has a long history and working relationship with Hockey Canada, so he'd likely make Dube available, though his son, Curtis Hamilton, is also in the mix for a roster spot after making his season debut at the Spengler Cup. I doubt that would become a conflict of interest.
Burke would probably like to bring Carter Hart in goal, but the Everett Silvertips wouldn't want to lose him again. It looks like Kevin Poulin, who starred at the Spengler, and Ben Scrivens will man the crease for Canada in South Korea.
There are lots of deserving and proven professionals from European leagues to play defence for Canada — and to play forward, for that matter — but Hockey Canada might ask for a pair of Colorado Avalanche prospects in Timmins and Makar. Kale Clague, from the WHL's Brandon Wheat Kings, would be another name of interest.
Time will tell, but whoever is named to Canada's Olympic team from the World Junior team, here's hoping they will also take their goal song from Buffalo to South Korea.
18) Hey Baby!
Yeah, that catchy tune grew on me like everybody else. Truth be told, I was a fan of the song choice from the outset — and had heard it, more than once, before the tournament began. So let's hear it one more time now and hope it's not the last time.