If you've tuned in to any of the early games of the 2022 World Junior Championships, you've likely noticed that the arena, Rogers Place in Edmonton, Alberta, has been largely empty. Memories of the empty arenas that NHL games were often played in over the last two years are flooding back for some as they try to enjoy the games with a minuscule and quiet crowd.
The attendance numbers over the first two days of the tournament are shocking, with an average of about 890 fans in attendance over the first six games. That's even with the 2,779 fans at Wednesday's match between Canada and Latvia inflating the average a bit. Four of the first six matches had less than 500 people in attendance.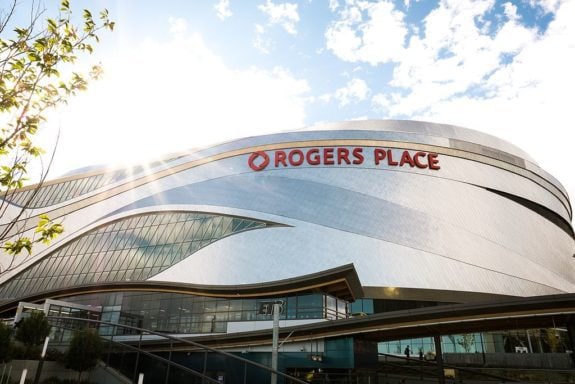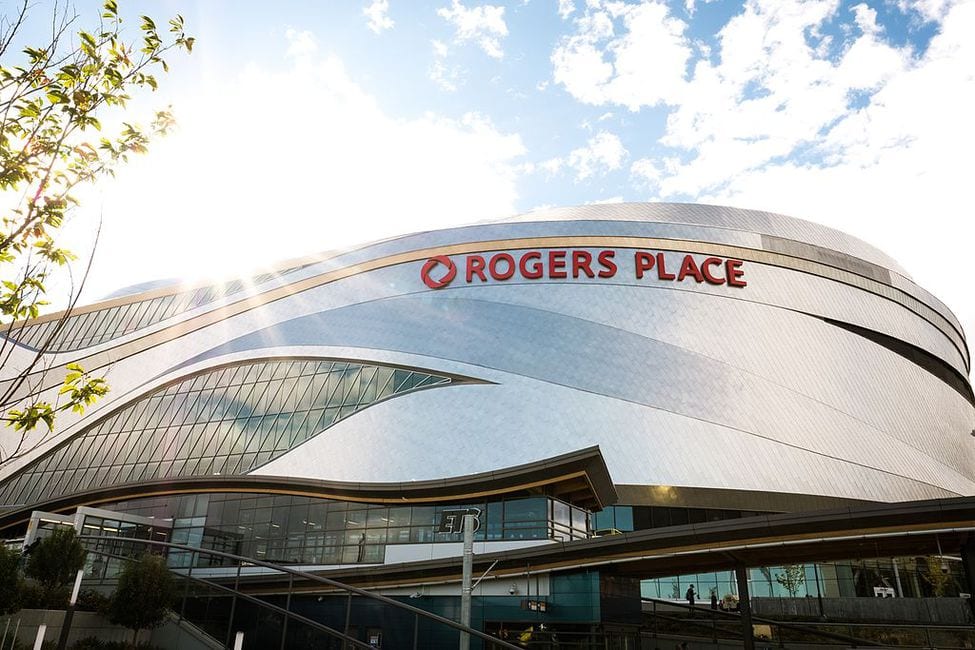 Over the last six full World Junior Championship tournaments from 2015 to 2020, the average attendance at each match was 8,460, nearly 10 times more fans than the re-scheduled 2022 tournament is currently averaging. Rogers Place is the venue for each of these games, a beautiful, state-of-the-art arena with a capacity north of 18,000. 
Related: Early Look at the 2024 NHL Draft
So, what gives? The arena is back to full capacity with no residual pandemic restrictions, so what is the reason for the lack of fans? There's no single reason, but rather multiple contributing factors from the time of year that the tournament is taking place to the lack of advertising within Canada itself. Let's explore a number of those reasons and see how they could affect the next World Junior Championships in December, which will also take place in Canada.
Distrust of Hockey Canada
Hockey Canada has a lot of work to do to re-establish its reputation and earn back the trust of parents and hockey fans across Canada. From silencing sexual assault victims and protecting their abusers to using money from everyday Canadians' hockey registration fees to pay for out-of-court settlements, the organization has betrayed its supporters and lost a lot of respect. 
With many horrifying stories such as these coming to light, Hockey Canada has lost the trust of many Canadians, as well as most of their corporate sponsors for this year's tournament. Companies like Tim Hortons, Telus, Scotiabank, and Canadian Tire are typically massive sponsors for large sporting events in Canada, but each of them has pulled their funds, leaving Hockey Canada scrambling to make the tournament work financially. 
There have also been many Canadians who are determined to boycott any events run by Hockey Canada until they make measurable changes within the organization, as well as changes that will trickle down to a variety of levels of minor hockey. It was recently announced that Michael Brind'Amour, the chair of Hockey Canada's board of directors, has resigned and will be replaced at the organization's next board election in November. However small it may be, this is a step in the right direction, but it will likely not be enough to earn back the trust of Canadians.
Edmonton Fatigue
The last time that the World Junior Championship took place anywhere other than Edmonton, Alberta, was in 2020, when the cities of Ostrava and Trinec in Czechia hosted the tournament, making this the third straight tournament in Edmonton. After the 2021 World Juniors took place in a bubble with no fans in attendance, the IIHF offered to let Edmonton host again, giving them a chance to make back some of the tourism money that usually goes hand-in-hand with hosting.
In the canceled 2022 tournament, arenas were limited to 50 percent capacity due to COVID-19 restrictions, which also limited the profits of the first few games. With this being the third such tournament in Edmonton in about 19 months, I wouldn't be surprised if some fans in Alberta have become a bit desensitized to the excitement around the tournament and have tuned out as a result. 
Seasonal Timing
Part of the excitement of the World Juniors each year is the timing. The tournament usually takes place at the end of December and into the first days of January, a time when most people have time off work for a variety of different holidays. Often, families are gathered inside from the cold of early winter, watching the only hockey on TV and cheering for their country with bellies full of leftovers. There are games throughout the day, which is fine for most as they are on winter holidays. 
Related: 2023 Draft Eligible Players at the World Junior Championship
Since this tournament was rescheduled following a COVID-19 outbreak in last December's tournament, it is taking place in the heat of August, which is both a time for enjoying the outdoors and typically a time free of hockey for most of the sport's fans. The usual timing of the tournament places it during a break in the NHL season, which means that it is in the middle of most players' junior seasons and is the only hockey on TV. 
This year's tournament is in the middle of the NHL's offseason, meaning that many fans are disengaged and waiting for the NHL's regular season to start up again in October. The World Junior Championship has been effectively marketed as a winter holiday event, at least in North America, so trying to run the tournament in August has unsurprisingly been a bad idea.
Lack of Advertising
Advertising for this August's tournament was hard to find, likely due to a significantly decreased marketing budget. As someone who lives in Alberta, it was shocking how little I had heard about this year's World Juniors on social media and on television. There may be some hockey fans in Canada who simply hadn't heard that the tournament was happening until the reports of low attendance began cropping up over the last two days.
Ticket Pricing
Another big reason that attendance is so low in the early days of the tournament is the sky-high ticket prices. Thousands of tickets are going unsold because Hockey Canada seemed to have expected the same kind of demand for seats as they would normally see in December. 
I searched through Ticket Master (one of the most prominent ticket sales sites) and found that a single ticket to a game that doesn't include Team Canada will cost anywhere from $48-89 (dollars are in Canadian). A single ticket to any of Canada's round-robin matches will run you $108-186, not to mention the cost of parking and anything purchased at a concession stand or a gift shop.
The supply of unsold tickets is astounding, and the demand is almost non-existent. I expect the games that take place this weekend to have more fans in the stands, though it will likely still be fewer than Hockey Canada had hoped. I am sure that the organization would make more money if they dropped the price of their tickets, as they would likely sell a whole lot more, but they are so desperate to recoup the money that they lost when their advertisers pulled support that ticket prices might not budge.
Will Fans Show Up in December?
Next year, the 2023 World Junior Championship will take place in December-January once again and will be hosted by Halifax, Nova Scotia and Moncton, New Brunswick. That means that Hockey Canada will once again be hosting the World Juniors, with hopes that it is much more successful than this summer's tournament.
The question that must be keeping Hockey Canada staff members up at night is, "will fans show up in December?" In a normal year, Eastern Canada is a no-brainer choice as a host since the fans there love hockey and don't have an NHL team of their own. I expect that tournament to have better attendance, but the most important factor in the success of next year's games will be if Hockey Canada is able to earn back enough trust from Canadians to win back their corporate sponsors. 
Having the tournament at the usual time of year should do wonders for television ratings, but only time will tell if tickets will sell at the typical rate. Many aspects of this summer's tournament are unique and will hopefully be avoided in the future. But Hockey Canada must be worried about the success of all World Junior Championships hosted in Canada.  
---

---
---
Latest News & Highlights
---