All opinions of the St. Louis Blues' 2022 offseason aside, it's fairly clear that general manager Doug Armstrong fell victim to the "flat cap" that was imposed throughout the NHL over the last few seasons. For the 2022-23 campaign, that cap number will be $82.5 million — a $1 million increase from the previous three seasons. With the lack of the traditional increase, the Blues had to make a few tough decisions this summer — most notably by letting fan favorite David Perron walk in free agency (supposedly without an official offer in hand) and re-signing Nick Leddy.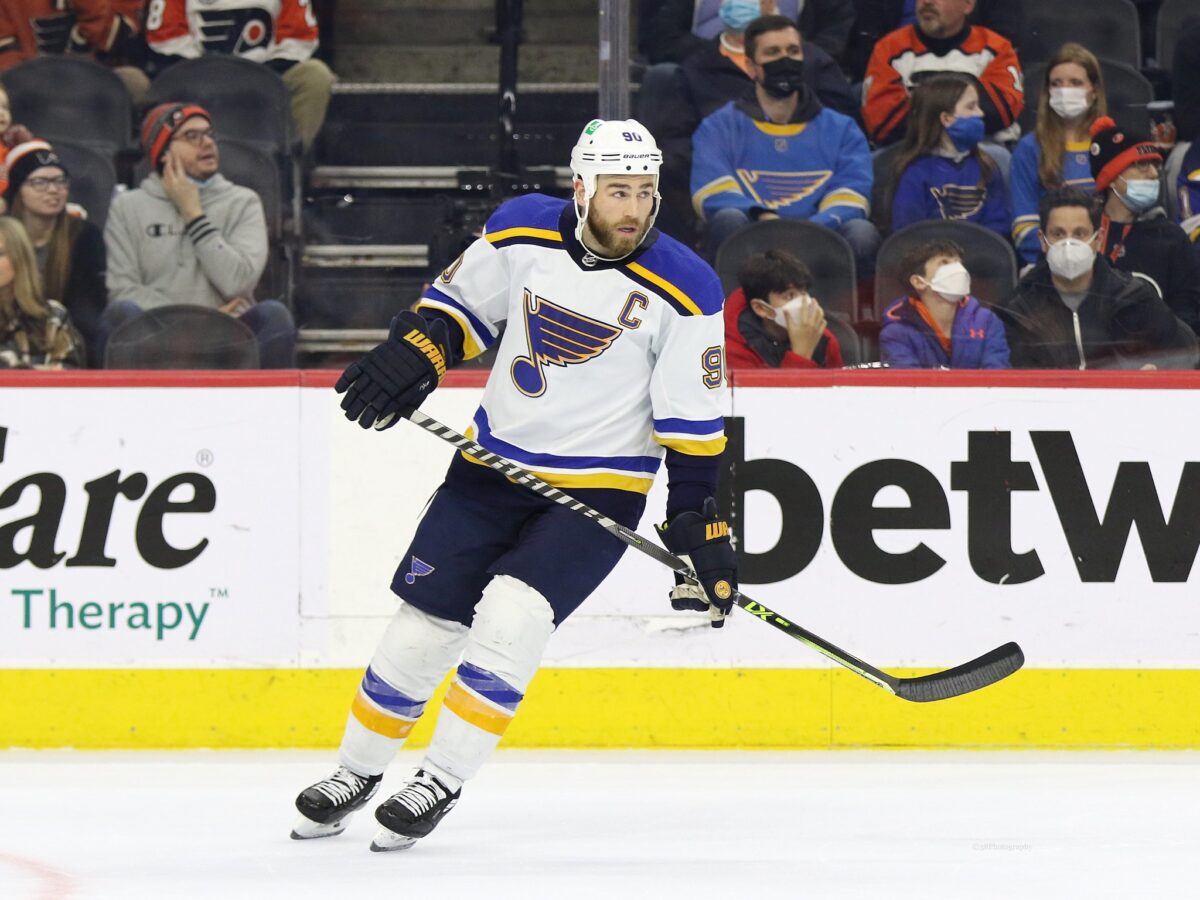 The cap is expected to rise a bit more to $83.5 million for the 2023-24 offseason. Although that is great news in and of itself, it's still going to force Armstrong into making some uncomfortable decisions when it comes to who goes and who stays next summer.
Players the Blues Will Need to Make a Decision On
Unrestricted Free Agents:
F Ryan O'Reilly, F Vladimir Tarasenko, F Ivan Barbashev, F Noel Acciari, F Josh Leivo, D Niko Mikkola, G Thomas Greiss
Restricted Free Agents:
F Jordan Kyrou, F Logan Brown, F Alexey Toropchenko, F Klim Kostin
Key Decisions
There are a few easy decisions here as far as bringing some of these players back: re-sign Barbashev and tender/re-sign Kyrou, Brown, and Toropchenko. Of these four players, Kyrou is going to cost the most. If he can replicate or improve on his numbers from last season (27 goals, 48 assists, 75 points in 74 games) and make positive strides in the defensive aspects of his game, then the Blues should reasonably expect him to command a similar deal to the one Armstrong handed to Robert Thomas (eight years, $65 million). Just a guess, but I would say he'll be somewhere in the neighborhood of $7.5 million average annual value (AAV).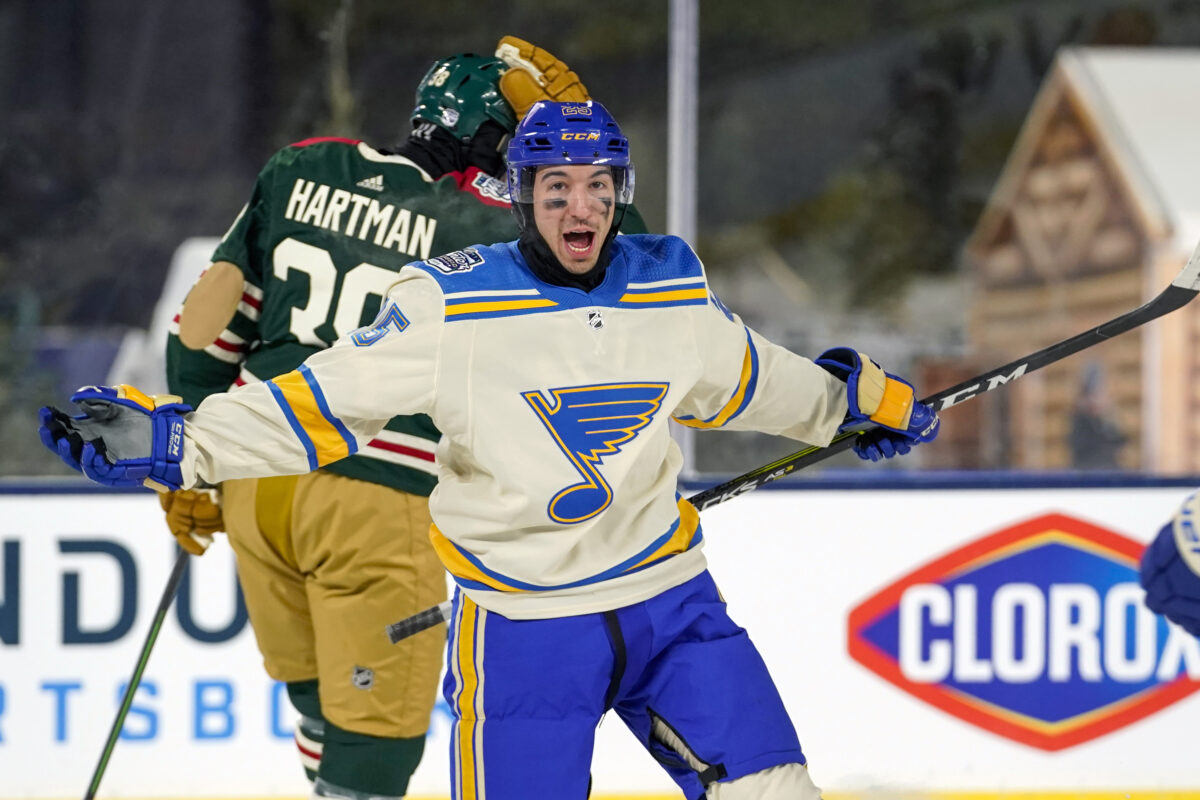 If Barbashev is once again a 20-plus goal scorer in the NHL, then he should be able to command roughly $4-5 million AAV over five years. To save themselves from that cap hit, he's potentially a sell-high trade candidate if the Blues aren't in the hunt come the trade deadline.
Related: 5 Blues Players That Would Make Good Trade Bait
Next would be letting Acciari, Kostin, Leivo, Mikkola, and Greiss walk. Acciari could just as easily be brought back on a similar deal to what he has now (one year, $1.25 million) if he fits in well with the bottom-six. Unless Kostin shows up this season as a completely different player, I see no reason the Blues would want to keep him in the fold any longer. He's got the talent but never seems to be able to put together a complete game on a consistent basis.
Leivo is a relatively unknown commodity for the Blues right now. He's not expected to contribute much this season, so it would be easy to move on from him if he commands a raise. Mikkola is interesting because he's still seen as more of a developmental player, but with the gluttony of left-handed defensemen currently in the organization, letting Mikkola go would help clear a path for Scott Perunovich on the Blues' depth chart as an everyday player. Finally, Greiss is a stop-gap backup, is easily replaceable, and shouldn't be here for more than one season.
What About the Expiring Contracts of Tarasenko and O'Reilly?
We've all heard the Tarasenko trade rumors over the last 12-plus months, as rumors indicate that he wants to go to a bigger market and preferably somewhere on the east coast. If the Blues are struggling next February/March and are out of contention, dealing him is almost a certainty. But if he's a key cog to a team that is competing for the Stanley Cup, then they almost have to consider offering him a long-term deal. At that time, he'll be 31. Assuming he's healthy and productive, he should command a multi-year deal with a very healthy AAV (he's currently making $7.5 million in 2022-23). With Kyrou getting a substantial raise, it's going to be tricky to keep Tarasenko in St. Louis at a fair price.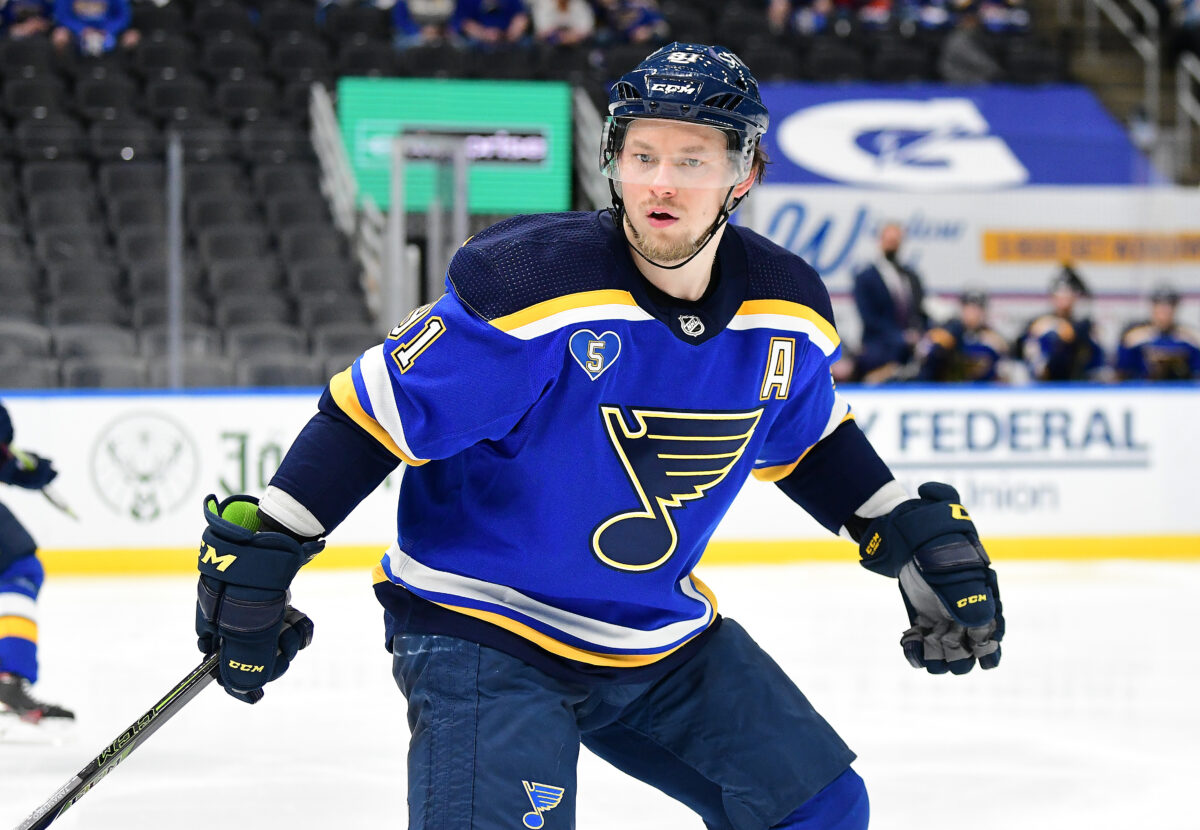 Then you have "The Factor," Ryan O'Reilly. He's the Blues' captain and is known for being one of the top two-way centers in the NHL. He'll be 32 when his deal expires at the end of this coming season, and just like Tarasenko, his cap hit for this season is $7.5 million. It would be tough to justify giving him an AAV anywhere near that at this point in his career, more so because of his age and not his production. Even if the Blues are out of playoff contention next season, I can't see them dealing away their captain. I think if he leaves St. Louis, it's because they couldn't reach an agreement. In all likelihood, I think he stays and gets fair value. As such, I would estimate a four-year deal with an AAV near $5 million.
Related: Blues Should Extend Ryan O'Reilly Soon
The Blues have a lot of money to shuffle around once this season concludes to keep some of their best players in St. Louis. With the bevy of no-trade-clauses Armstrong has given out recently, he's going to have his work cut out for him.
---
---
---
Latest News & Highlights
---