Team Canada improved to 2-0 at the 2022 World Juniors with a decisive 11-1 victory over Slovakia. Fourteen Canadians recorded at least a point in the game, while Dylan Garand stopped 22 of 23 shots. With the win, they take over the top spot in Group A with six points.
McTavish Leads By Example
It was a night to remember for Canadian captain Mason McTavish as he scored four goals and added two assists, taking over the tournament's point lead in the process. The Anaheim Ducks prospect also led all players with eight shots on goal. In total, his line, which included Connor Bedard and Joshua Roy, contributed six goals, six assists and 14 shots in the victory.
Related: Ducks' McTavish Could Be 2022-23 X-Factor
McTavish is an extremely talented prospect who almost looks like he is playing in slow motion on the ice. He isn't the fastest player out there but uses strong positioning and consistent movement to make plays at both ends of the ice. For example, on the first goal of the game, he broke away from the defender to find some open ice, collected a pass from Bedard and then was able to hold on to the puck long enough for him to get open at the side of the net which resulted in the 1-0 goal. After his performance on Thursday, he is most likely a front runner for MVP of the tournament.
Canada Stays Out of the Box
One concerning part of Canada's game versus Latvia was the march to the penalty box in the third period, as the Canadians took four straight penalties in the final frame, which led to Latvian scoring their second goal of the night. Fast forward to today's game against Slovakia, and Canada only found themselves shorthanded three times, going three for three on the penalty kill.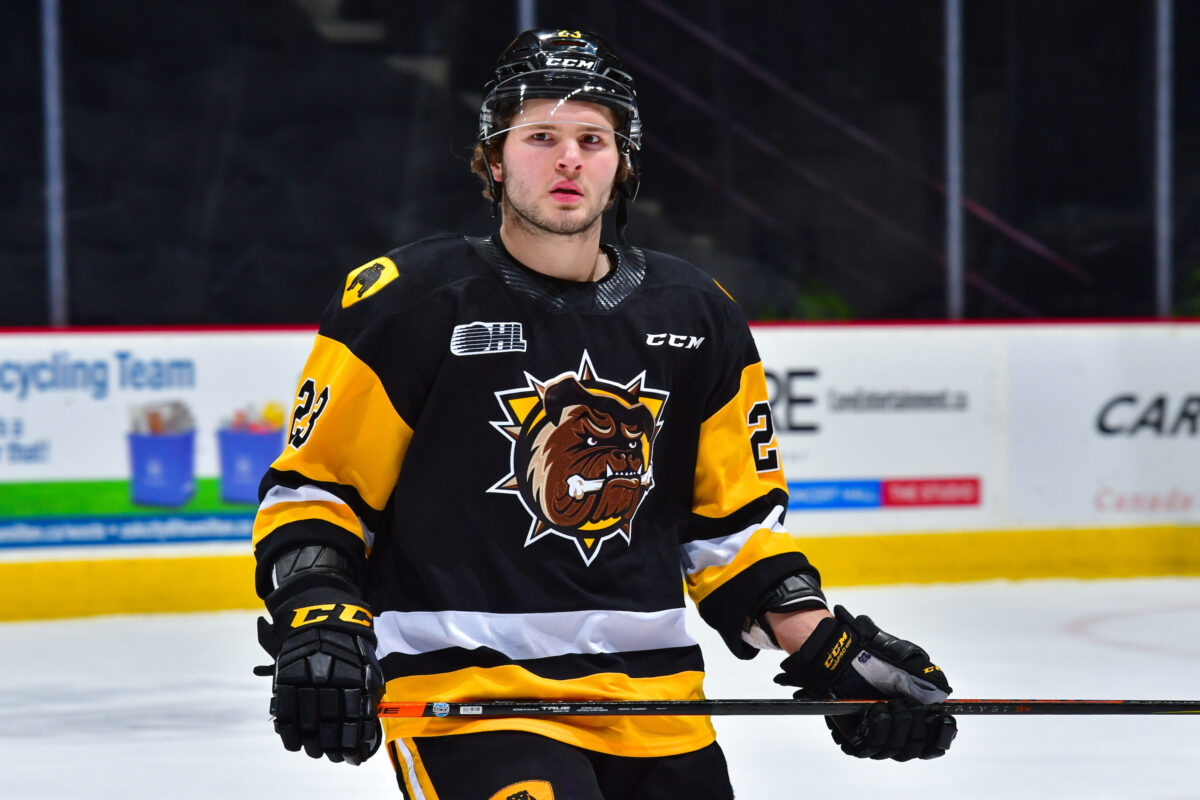 Canada's strong discipline throughout showed they stayed focused the entire game. Sometimes in blowouts, players get lazy, and that's usually when the penalties start to add up. As for the penalty kill, they were strong as they shut down passing lanes and were able to clear the front of the net, leading to an easy night for New York Rangers goaltending prospect Garand. It was a vast improvement over the Latvia game, which will hopefully give the Canadians some momentum moving forward.
Bottom-Six Steps Up
While most of the praise will go to McTavish, the bottom six deserves some credit for the way they performed, as five of the six players contributed points, with Willam Dufour, Brennan Othmann and Will Cuylle all having multi-point nights. They took advantage of their opportunities and showed that this Canadian team is more than just their first line.
Related: Islanders Well Represented at 2022 World Junior Championship
Canada's depth will be crucial if they want to capture gold. If the top line is having an off night and can't generate offence, they will need the bottom six to step up and deliver. Their performances tonight showed just how deep this Canadian team really is and how the opposition can't take a shift off; otherwise, they could pay for it on the scoresheet.
Faceoffs an Area of Concern
The one area that Canada needs to be better is in the faceoff dot. After dominating Latvia during the first game-winning 13 more faceoffs than the Latvians, the Canadians finished the second game with a minus-1 rating going 27 for 55 in the dot. While Canada didn't get blown out of the water against Slovakia, being under 50 percent is a problem.
Where the concern lies is that both McTavish (47.06%) and Ridly Greig (27.27%) finished below 50 percent in the faceoff dot. These are Canada's top two faceoff men, so they need to be more consistent on the draw. In total, the two went 11 for 28 or a 39 percent win rate. Yes, they did play last night, so there may have been fatigue, but with such a tight schedule, they need to find a way to bounce back in that department against Czechia on Saturday.
Next Up for Team Canada
Team Canada will get a day off before they play Czechia on Aug. 13, 2022. Team Czechia has started the tournament strong and sits third in Group A with four points. Saturday is a must-win game for Czechia as they will look to avenge a 3-0 quarterfinal loss to Canada at the 2021 World Juniors. The puck drops at 6 pm ET on NHL Network in the United States and TSN in Canada.
---
Guide to the 2022 World Junior Championship
2022 World Juniors Schedule, Groups, Rosters, Predictions & More
One Player to Watch From Each Team
Breakout Candidates & Sleeper Prospects
Predictions for the 2022 World Junior Championship
Award Contenders and Predictions
2022 World Juniors: 2023 Draft-Eligible Players to Watch
6 Predictions for the 2022 World Junior Championship

---
Latest News & Highlights
---