On Wednesday Morning, Team Finland announced their final roster for the re-scheduled 2022 World Junior Championships. This is an extremely similar roster to the one from last December, with just a few changes, most notably in net.
The biggest loss from December's team is goalie Joel Blomqvist, who finished his Liiga season with an impressive .940 save percentage and 1.32 goals against average in 20 games and is considered one of the best goalie prospects in hockey. The team still has solid options in net, which I'll get to soon, but losing Blomqvist will hurt.
Related: 2022 Guide To the World Junior Championship
Finland should comfortably finish second in group A, just behind Canada. As part of the big five nations at this tournament, the expectation will be to medal, and I think this team certainly has the tools to make a deep run this year. Here is the 2022 Team Finland roster.
Goaltenders
Juha Jatkola (Kalpa), Jani Lampinen (Kiekko-Espoo) Leevi Merilainen (Kingston Frontenacs)
Leevi Merilainen, a third-round pick by the Ottawa Senators, will likely be Finland's starter, as he put together a solid rookie season in the Ontario Hockey League (OHL). Merilainen is a big, athletic goalie with impressive lateral movement. He lacks consistency at times and can get beat through his body more frequently than you'd like, but he also has a clutch factor to him. He excels at making a big save when his team needs it and is excellent in the shootout. His consistency will play a big role in Finland's success, as he's a goalie who has very high highs but somewhat concerning lows.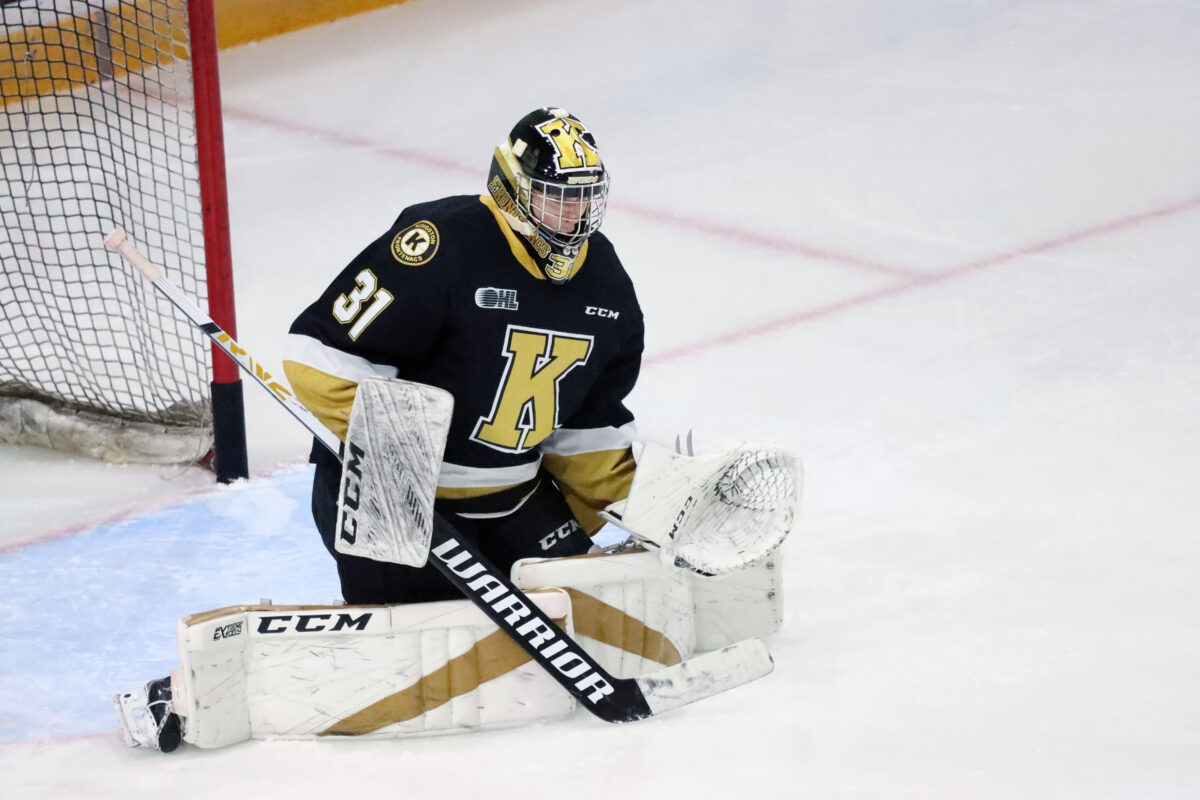 Backing him up will likely be Juha Jatkola, who spent most of last season with IPK in the Mestis, and will be playing for KalPa in Liiga this season. He played in one game last December, a 7-1 thrashing of Austria, making eight saves on just nine shots against. Jatkola and Lampinen likely won't see much action behind Merilainen but are two solid backup options.
Defensemen
Aleksi Heimosalmi (Assat), Joni Jurmo (Jukurit) Topi Niemela (Karpat), Petteri Nurmi (HPK), Kasper Puutio (Kalpa), Rubin Rafkin (TPS), Matias Rajaniemi (Pelicans), Eemil Viro (TPS)
Anchoring the blue line will be Toronto Maple Leafs' second-round pick Topi Niemela and Detroit Red Wings' third-round pick Eemil Viro. Niemela should be a premier player in this tournament after impressing last year with eight points in seven games. He's coming off an amazing season in Liiga, where he finished with 32 points in 48 games. He'll provide an offensive thrust from the back end and will likely be a point-per-game player again.
Viro will be the more defensive player in this partnership, as he's a more physical defender than you would expect from someone of his size. His experience playing against men in the Liiga over the last three seasons should help him physically impose himself this year.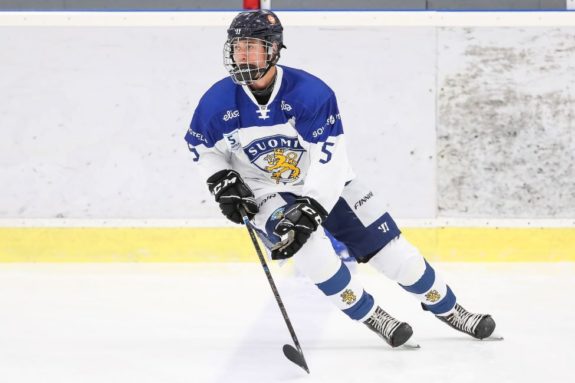 One thing that remains consistent with almost all of the defensemen on this blue line is their fantastic skating. This group is going to be difficult to beat on the rush because of this and will be able to quickly turn defense into offense, making them a dangerous team in transition. Outside of Niemela, they lack star power but should have no issue dealing with even the most high-powered forward groups.
Forwards
Samuel Helenius (JYP), Roni Hirvonen (HIFK), Roby Jarventie (Belleville Senators), Oliver Kapanen (KalPa), Roni Karvinen (SaiPa), Joakim Kemell (JYP), Ville Koivunen (Karpat), Brad Lambert (JYP), Eetu Liukas (HPK), Juuso Maenpaa (KalPa), Joel Maatta (University of Vermont), Aatu Raty (Jukurit), Kasper Simontaival (KalPa), Kalle Vaisanen (TPS)
This is a very exciting forward group for Finland, with returners Roni Hirvonen and Kasper Simontaival set to lead this unit. Hirvonen, another Leafs second-round pick, and Simontaival, a Kings third-round pick, were impressive at the 2021 tournament, with six and seven points, respectively. Both are very well-rounded players who aren't afraid to mix it up despite their lack of size, and they'll bring a large arsenal of weapons to this team. Both can act as playmakers or goal scorers and are very responsible defensively.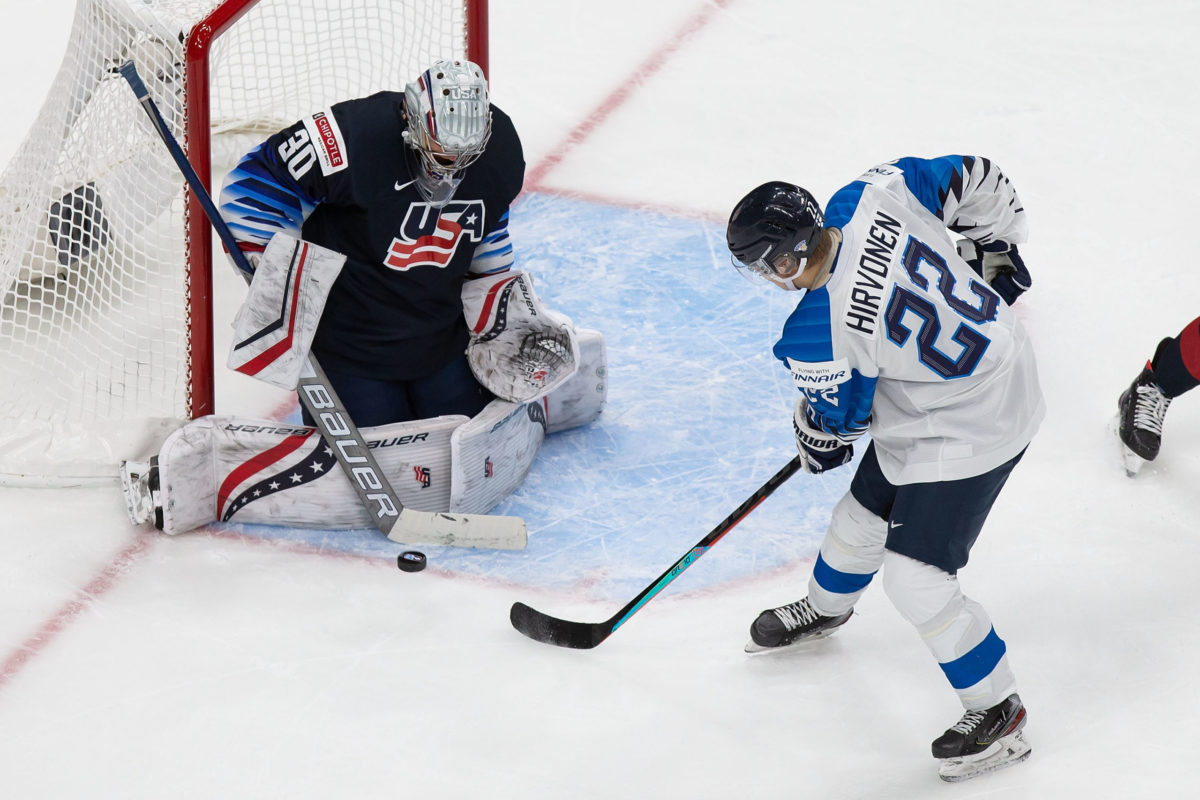 Standout center Aatu Raty missed the tournament last December after being stuck in Finland due to COVID isolation rules, but he will be available this time around. That's a huge boost for Finland, as Raty is coming off of a monster season in Liiga, with 41 points in 47 total games for Jukurit and Karpat, a total that led all under-20 players in Liiga. A big, skilled center, he will be the perfect complement for Hirvonen and Simontaival on the top line.
An interesting thing to keep an eye on is how Finland uses the line of Ville Koivunen, Samuel Helenius and Brad Lambert, who dominated in their short time together last December. The three players combined for 13 points in two games, albeit against less than elite competition. Lambert, in particular, will be interesting to watch. He came into the December tournament with a chip on his shoulder as he watched his draft stock fall. After dropping to No. 30 in the draft, that chip has only grown. The talent level is undeniable with Lambert, and he will come into this tournament with something to prove. A stellar performance might have a few teams kicking themselves for passing on him.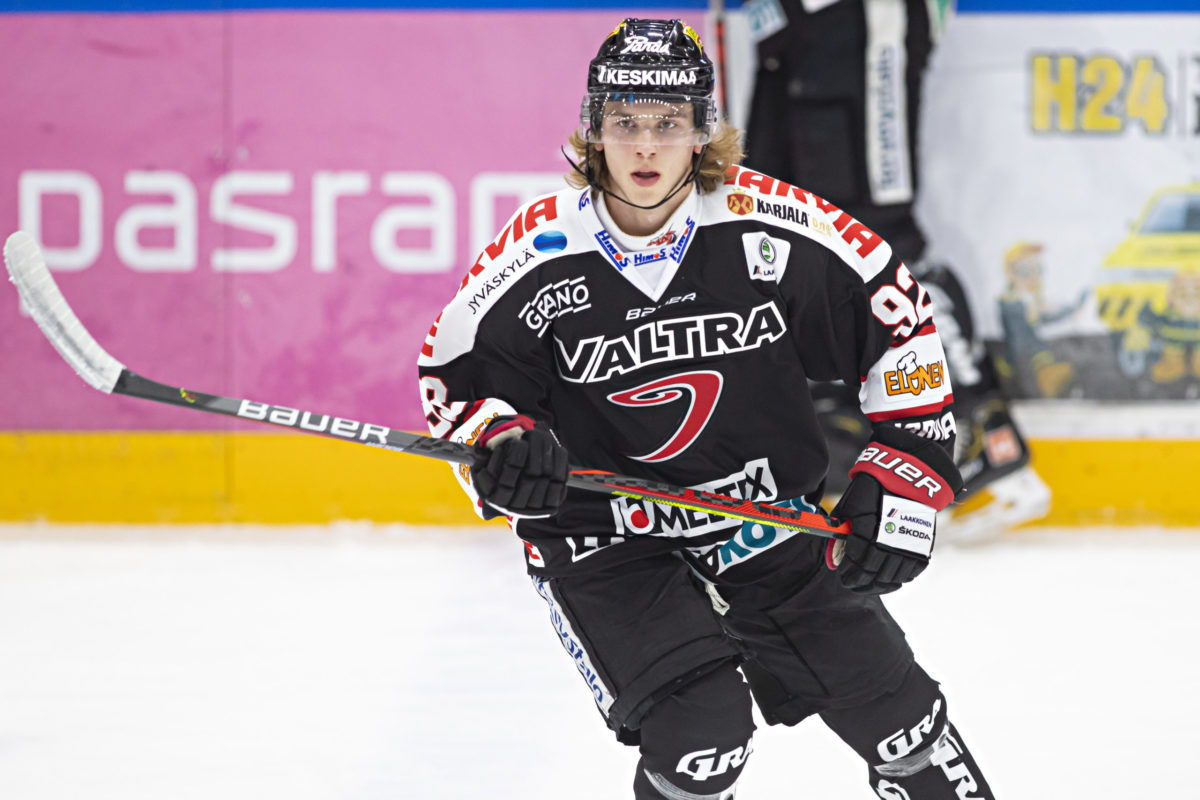 Helenius and Koivunen are good complements for Lambert, as Koivunen plays with a similar high speed, high skill pace, and Helenius brings size and finishing. These line combinations would see Roby Jarventie and Joakim Kemell return as a wing pairing. Kemell was given a chance on the top line during a preliminary game, but that was without Simontaival in the lineup. Both Kemell and Jarventie are fantastic shooters who play at a high pace. Jarventie brings a power element to his game and should open up space for Kemell to operate in. Finland has three lines that play fast and can hurt you on the scoreboard, giving them impressive depth heading into the tournament.
The team has several options to round out the fourth line. Players like Kalle Vaisanen and Eetu Liukas are big, physical options for the fourth line, while players like Oliver Kapanen and Roni Karvinen can bring more speed and skill.
Bottom Line for Team Finland
This team should easily walk through the group stage of this competition and will face tough opposition in the quarterfinals, having to likely play one of Russia, Sweden, or the USA. With that said, I think this Finland team has the tools to go deep in this tournament. With an excellent blue line, top-end talent up front, and depth that can match up with any team, this is another Finland squad that can impress. They'll need Merilainen to step up in net and be at his best, but he's a goalie who's more than capable of putting together a strong tournament. Having two high-end talents in Kemell and Lambert, who both fell in the draft and should come in with an extra bit of fire, might be a boost for this team as well.
Guide to the 2022 World Junior Championship
2022 World Juniors Schedule, Groups, Rosters, Predictions & More
One Player to Watch From Each Team
Breakout Candidates & Sleeper Prospects
Predictions for the 2022 World Junior Championship
Award Contenders and Predictions
2022 World Juniors: 2023 Draft-Eligible Players to Watch
6 Predictions for the 2022 World Junior Championship
---
---
---
Latest News & Highlights
---