We've reached the point of the offseason that we call "the dog days of summer". When free agency has passed, the news cycle cools down, and we typically face a month or so of crickets from the hockey world while everyone waits for training camp to start up. I say "typically" because, this year, the month of August will feature the 2022 World Junior Championship. The original tournament, which was meant to be held in December 2021 and January 2022, was canceled only two days in after a series of COVID-19 outbreaks throughout the teams. As a result, fans will get hockey in August, and the rescheduled tournament will kick off on Aug 9.
This summer's tournament will be a little bit different. For one, Russia will not be icing a team after being banned in response to the country's invasion of Ukraine. On top of that, many high-profile players including Slovak phenoms Juraj Slafkovsky and Simon Nemec, as well as Canadian forward Shane Wright will be missing the tournament due to training camps for their respective teams. Nevertheless, hockey in August doesn't come around often, and the tournament still looks to be a good one. To help tee up the festivities, here are six predictions ahead of the 2022 World Junior Championship.
Mason McTavish Wins Best Forward of the Tournament 
It's been an eventful two years for Mason McTavish, a 6-foot-1, 207-pound centre who played in every league from the NHL, American Hockey League (AHL), Ontario Hockey League (OHL) to even a stint in Switzerland in 2020-21. A third overall pick of the Anaheim Ducks in 2021, he has already collected international hardware, as he helped Team Canada to a gold medal at the 2021 U18 World Championships, and he'll look to add to that resume at the U20 tournament.
The former Hamilton Bulldog dazzled in the two games Canada played prior to the cancellation, tallying five points, and he will look to do more of the same in the August edition of the tournament. McTavish will serve as team captain for the Canadians, and I would expect him to play in just about every situation between the power play, penalty kill, and high-leverage situations. He's proven that he can hold his own playing against grown men, so I would expect him to dazzle in the spotlight. The possibility of him playing alongside 2023 Draft phenom Connor Bedard is an exciting one, and the two of them could make for a deadly duo for Canada.
Topi Niemela Wins Best Defenseman of the Tournament 
This is a bit of a boring prediction, especially considering Niemela won Best Defenseman of the Tournament honours in 2021. But, the way I see it, he is one year older and one year stronger and will be able to use his experience from last year's event to his advantage this year. Not only that, but he had an offensive explosion in his third season with Finland's Karpat, tallying 32 points in 48 games. Consider that he won the 2021 award with eight points in nine games, and clearly developed something on the offensive side of the game that worked in his favour playing pro. 
If Niemela can apply that to a competition against players his own age, it should work in his favour. He is one of the older defensemen on the Finnish backend, and his prior experience will be heavily relied upon in all situations. He possesses a sneaky accurate shot from the point, and his hockey IQ will make him a valued asset on the penalty kill as well. A lot can happen in such a condensed tournament, so this award is far from guaranteed even though he won it last year. But as long as he does the same things that won it for him in 2021, he'll have good odds to do it again.
Jesper Wallstedt Wins Best Goaltender of the Tournament 
Goaltenders are always a wildcard to go in the first round of the draft since they're so hard to evaluate. So the fact that it was seen as a steal when the Minnesota Wild drafted Jesper Wallstedt 20th overall in 2021 should speak volumes about his skill. The 20-year-old appeared in two games at the 2021 tournament and impressed with a save percentage (SV%) of .923, but didn't get much of a chance to shine as he was sharing the crease with Tampa Bay Lightning prospect Hugo Alnefelt.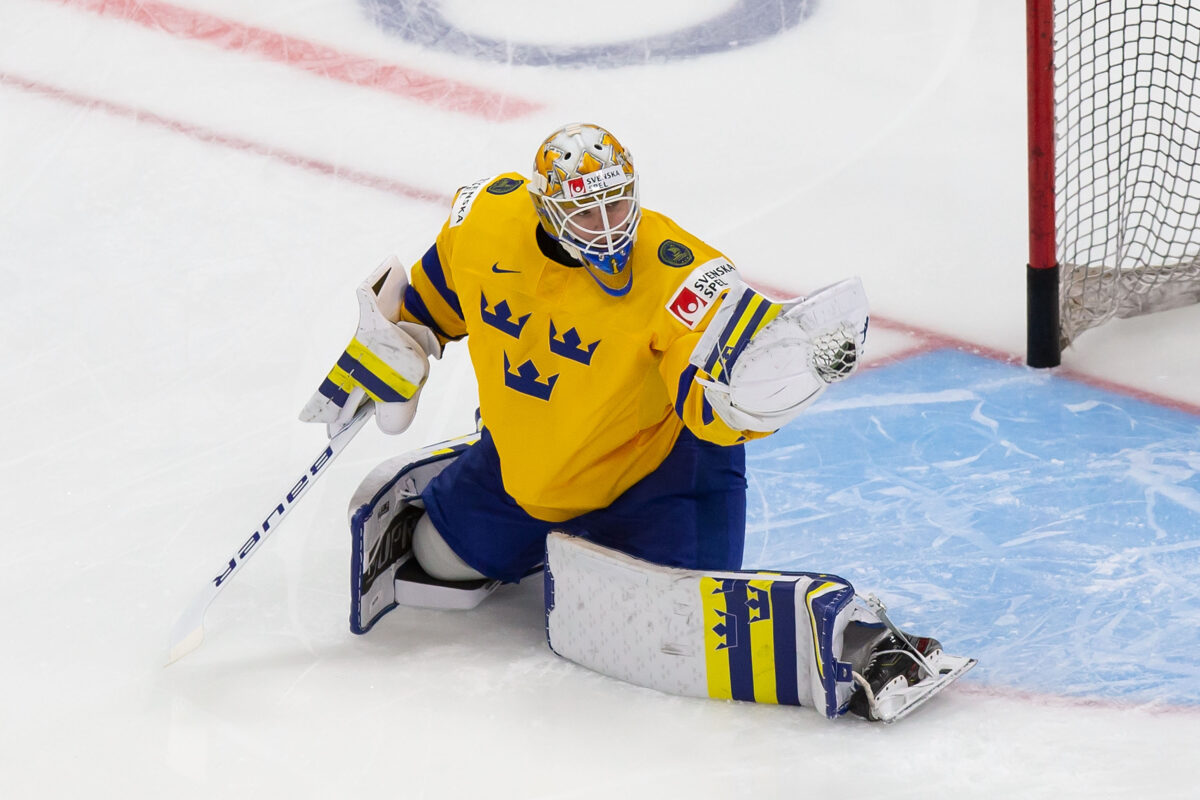 With Alnefelt too old to return to this year's tournament, the crease will (or should, at least) belong to Wallstedt. Anaheim Ducks prospect Calle Clang will be right there in relief should Wallstedt falter, but I imagine that won't be the case. Russia's absence from the tournament will mean no Yaroslav Askarov to compete with him for the honour, and with both the United States and Finland having inexperience between the pipes, his toughest competition will be Canada's Brett Brochu or Sebastian Cossa. He's demonstrated the ability to track the puck with ease, and his poise and calmness will be a welcomed factor in high-leverage games.
Finland Wins Bronze
With no Team Russia in this tournament, it's a pretty safe bet to imagine the final four will consist of Canada, USA, Sweden, and Finland – barring an underdog story from teams like Czechia or Germany – and of those four teams, I see Finland taking home the bronze. They're pretty well-rounded in terms of talent, and although losing Joel Blomquist in net will hurt them, they've got enough experience and firepower up front to propel them to the podium. Roni Hirvonen and Kasper Simontaival, who both represented Finland in 2021, will return with the additions of some exciting new talent.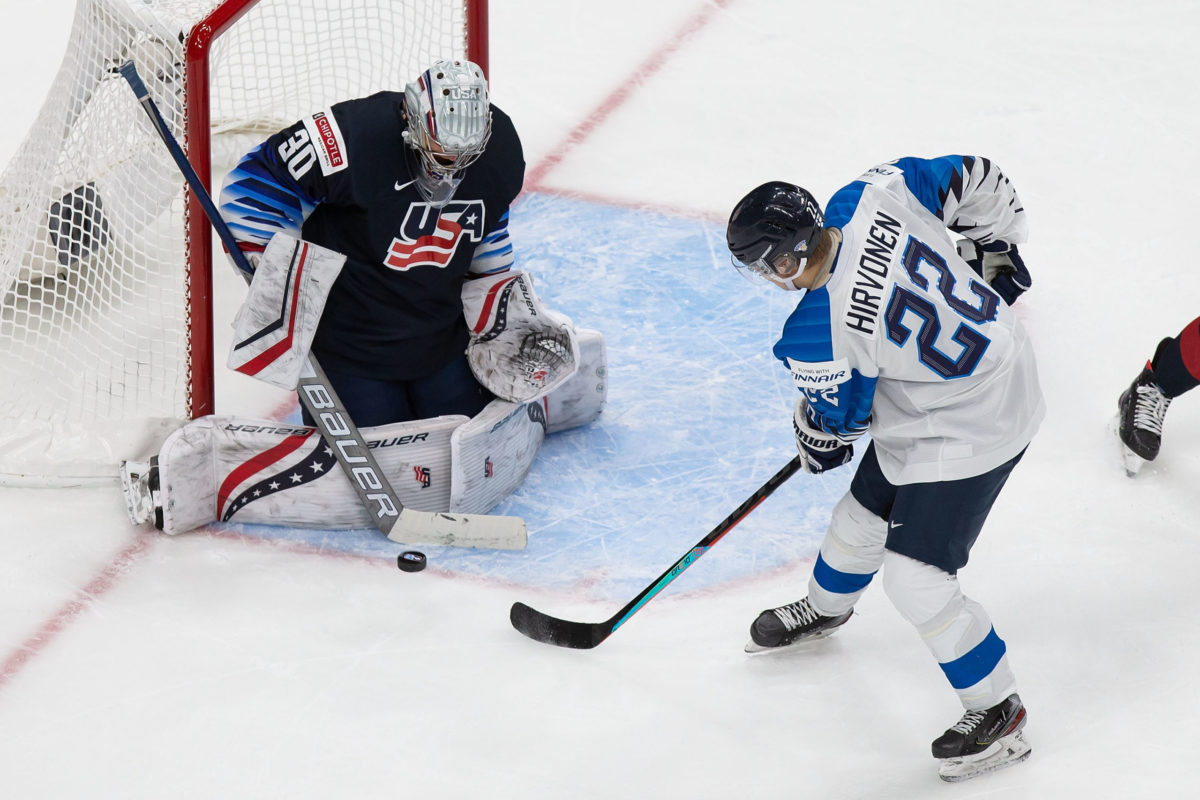 Forwards Joakim Kemell (Nashville Predators) and Brad Lambert (Winnipeg Jets) will both suit up for the Finns this year, as will New York Islanders prospect Aatu Raty. The latter missed the 2021 tournament due to COVID isolation, and after firing on all cylinders in Finland this season with 40 points in 41 games, he's poised to make a massive impact for his nation in August. Finland has a nice balance of leadership and electricity up front, and while their lack of star power on the back end and in goal may not see them as favourites this year, they're certainly not to be taken lightly.
Sweden Wins Silver 
The Swedes haven't won a gold medal since 2012, and while I don't have them winning it all in 2022, they're well-poised to win a medal this year, and silver seems most likely to me. They're going to be losing out on some notable talent including San Jose Sharks forward William Eklund, but they've certainly got enough firepower up front to keep them afloat while Wallstedt steers the ship from the crease. Some names to watch up front include 2021 draftees Fabian Lysell and Isak Rosen, as well as 2022 draftees Jonathan Lekkerimaki and Liam Ohgren.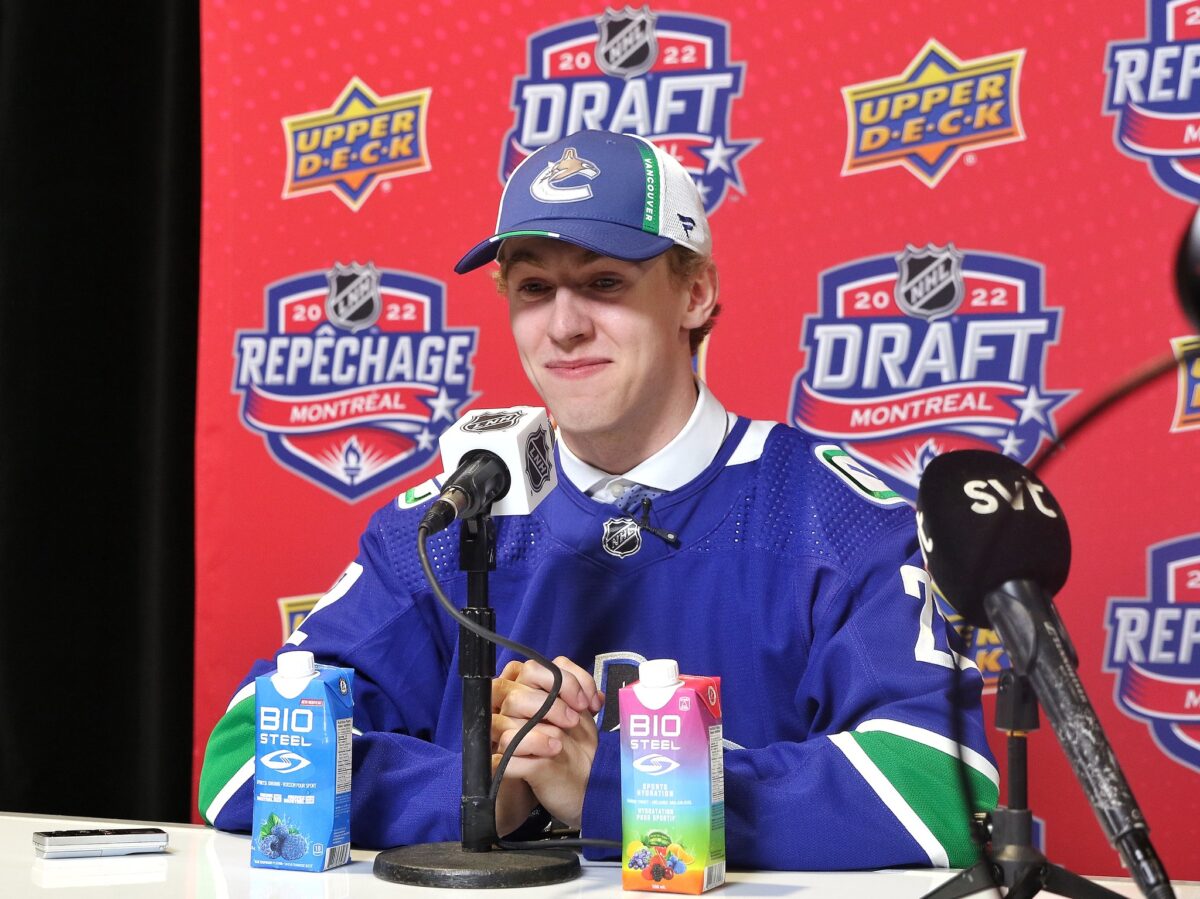 On defense, Sweden has a lot of balance as they've got some intimidating figures in 2021 sixth overall pick Simon Edvinsson (6-foot-6, 207 pounds), Helge Grans (6-foot-3, 203 pounds), and some very good puck movers such as Emil Andrae. In the end, however, I think Sweden's success is ultimately going to be determined by Wallstedt's performance. We've seen goaltenders take their teams far in the past, and if he can stand on his head, Sweden is just as safe a bet as any to win gold.
Canada Wins Gold 
The 2021 tournament did not go as planned for Team Canada, as they were widely viewed as the heavy favourites only to lose to Team USA in the gold medal game. This year, they'll be looking to flip the narrative and reclaim the gold medal as they did in 2020. I think the Canadians have the most well-balanced offense of any team, despite the absence of certain players such as Shane Wright, Dylan Guenther, and Owen Power.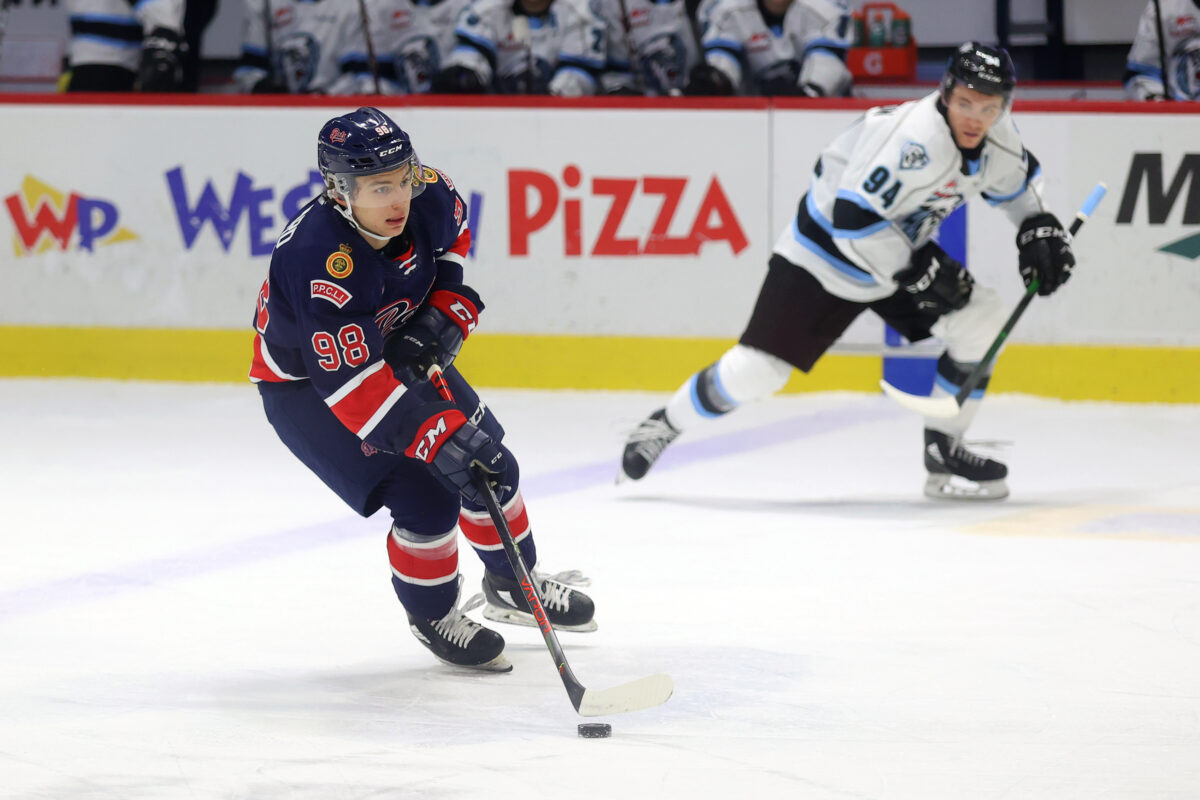 With the latter pushing for a full-time job with the Buffalo Sabres, Canada's back end lacks a big name, but it's still a more-than-capable defensive corps with names such as Carson Lambos and Olen Zellweger manning the points. Factor in a goaltending situation featuring Cossa and Brochu battling for the crease, and it's hard to pick out many weaknesses on the Canadian team. Plus, as I mentioned earlier, Bedard will be an extremely interesting case heading into the tournament, and if he impresses early on, he may be thrust into a bigger role sooner rather than later. 
World Junior Overview 
Perhaps the biggest surprise from my predictions would be the absence of Team USA on the podium. Realistically, any of the four major countries could finish in any order and I wouldn't be shocked either way. But, between them losing players like Matty Beniers and Chaz Lucius up front, Jake Sanderson on the back end, and an already-bleak goaltending situation becoming even bleaker with Drew Commesso not taking part in the tournament, I don't think they've got the depth to secure a medal. But, as I said, anything can happen, and if one of their goalies gets hot, they could still find themselves with one around their necks.
Related: 2022 World Junior Championship Guide
This tournament is going to be an interesting one to follow seeing how many high-profile names turned down the opportunity to prepare for their upcoming seasons. While there might be less stardom, it will also set the stage for newcomers who are looking to make a good impression and represent their teams at the 2023 edition, which is only five months away. It's a tournament unlike any other, and while the on-ice product might not be as highly-touted as it was back in December, it will still be exciting to watch – and even if it isn't, it's hockey in August, and who doesn't love hockey in August?
Guide to the 2022 World Junior Championship
2022 World Juniors Schedule, Groups, Rosters, Predictions & More
One Player to Watch From Each Team
Breakout Candidates & Sleeper Prospects
Predictions for the 2022 World Junior Championship
Award Contenders and Predictions
2022 World Juniors: 2023 Draft-Eligible Players to Watch
6 Predictions for the 2022 World Junior Championship
---

---