Team Switzerland has a mountain to climb at the 2022 World Junior Championship, as they land in Canada without their best prospect, Lian Bichsel, and a markedly different roster to the one they selected for January's postponed tournament. However, it isn't all bad news for the Swiss: Marco Bayer's side will remain in the top group for the 2023 World Juniors regardless of their results this summer. In March, the IIHF announced that relegation will not apply to this month's rescheduled tournament, handing a reprieve to nations expected to languish at the bottom of the standings.
Switzerland will embark on a pressure-free tournament in Group B alongside the USA, Sweden, Germany, and Austria as a result. In effect, their focus has shifted from ensuring survival to developing as a team and individuals. It will make for a fascinating dynamic, though the federation has stressed its desire to win.
"Although there will now be no relegation in August, we want to play competitively and not just as preparation for December," said general manager Lars Weibel.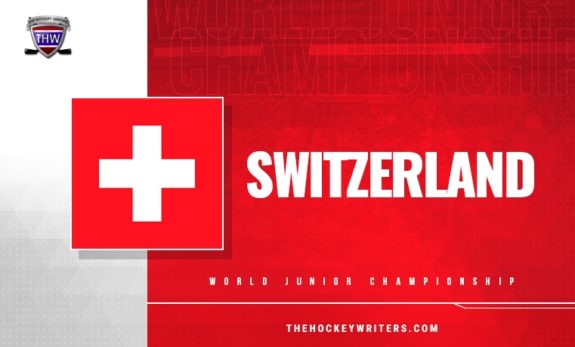 Team Switzerland has yet to make their final cut, flying 26 players to Alberta for pre-tournament friendlies against Slovakia and the USA. Consequentially, one skater listed in this article will not be featured at the World Juniors.
Goaltenders
Andri Henauer (SC Bern), Kevin Pasche (Omaha Lancers / USHL), Noah Patenaude (Saint John Sea Dogs / QMJHL)
It's all change for Team Switzerland in net, with last year's starter, Thibault Fatton, too old to participate. As a result, there is a three-way scrap over the Swiss crease heading into the tournament.
Swiss-Canadian goalie Noah Patenaude will be leading the charge for the starter's job at the moment. The 19-year-old enjoyed a solid season in the Quebec Major Junior Hockey League, boasting a .914 save percentage (SV%) through 12 appearances for the Saint John Sea Dogs.
However, Kevin Pasche is also a worthy candidate for the No. 1 jersey, as he made positive steps during his first United States Hockey League (USHL) season, recording a .903 SV% through 43 appearances for the Omaha Lancers. He was also named to the league's second all-star team.
Andri Henauer is an outside candidate to start and was not called up for the original tournament. Regardless, the 20-year-old arrives in Canada after a successful season with EHC Winterthur, earning a .906 SV% while on loan in Switzerland's second division.
Defencemen
Giancarlo Chanton (Genève-Servette HC), Noah Delémont (EHC Biel-Bienne), Vincent Despont (Saint John Sea Dogs / QMJHL), Rodwin Dionicio (Niagara IceDogs / OHL), Nick Mile (SC Bern), Arno Nussbaumer (EV Zug), Dario Sidler (Lausanne HC), Maximilian Streule (Winnipeg Ice / WHL), Brian Zanetti (Peterborough Petes / OHL)
Brian Zanetti – a shock omission from Switzerland's 2021 roster – is another player to keep an eye on. The unsigned Philadelphia Flyers prospect enjoyed a decent season in the Ontario Hockey League (OHL), registering 26 points (four goals, 22 assists) in 56 appearances for the Peterborough Petes.
Related: 2022 World Junior Championship Team Czechia Final Roster
Noah Delémont will also have a significant role to play this month. He stepped into a full-time job with EHC Biel-Bienne last season, registering five points (one goal, four assists) in 33 Swiss National League appearances. Born in 2002, the 5-foot-10 defenceman is a capable puck-mover and will look to join the rush when the opportunity arises.
Following a steady debut season in the Western Hockey League (WHL), Maximillian Streule of the Winnipeg ICE is expected to play a leading role in August. He notched 11 points (two goals, nine assists) in his first season in North America, setting the stage for a breakout run in his age-19 season.
Forwards
Mats Alge (SCRJ Lakers), Dario Allenspach (EV Zug), Nicolas Baechler (GCK/ZSC Lions), Attilio Biasca (Halifax Mooseheads / QMJHL), Joshua Fahrni (SC Bern), Lilian Garessus (HC Ajoie), Marlon Graf (GCK/ZSC Lions), Joel Henry (GCK/ZSC Lions), Simon Knak (HC Davos), Joel Marchon (EV Zug), Tim Muggli (EV Zug), Kevin Nicolet (Linköping HC / SWE), Fabian Ritzmann (SC Bern), Jonas Taibel (Moncton Wildcats / QMJHL).
Simon Knak, an unsigned Nashville Predators prospect, also has plenty to offer. He made the most of his opportunities in the National League during the pandemic, registering 19 points (nine goals, 10 assists) in 67 appearances for HC Davos over the past two seasons.
Although the 20-year-old isn't the flashiest player on Switzerland's roster, his forechecking ability will make a difference in the big moments. Also of note: he is set to make his Champions Hockey League debut this fall, with Davos qualifying for the continental competition as National League semi-finalists.
Lilian Garessus, although relatively unheralded in the build-up to this year's tournament, could be a surprise package. The 19-year-old performed at just under a point-per-game rate in Switzerland's U20 league and was solid in the National League this season.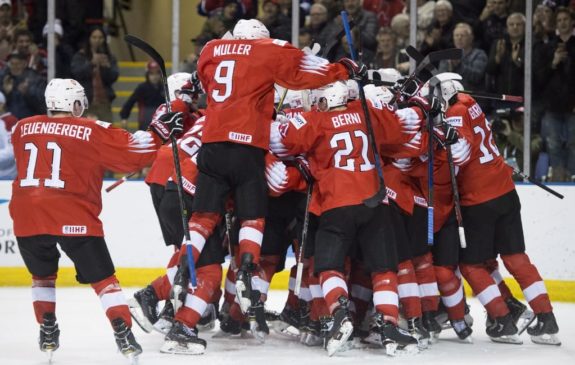 Bayer's forward group includes two players from the QMJHL: Attilio Biasca of the Halifax Mooseheads and Jonas Taibel of the Moncton Wildcats. Both are likely to feature in Switzerland's top six.
How Will Switzerland Fare in 2022?
It shouldn't come as a surprise that a World Juniors played in August feels a little bit off, especially with relegation cancelled following Russia's expulsion. However, the players and coaches involved are still keen to make a positive impression, even in exhibition games.
"The test matches in Finland against top teams have given us good indications of where we stand," said Bayer when asked about his team's preparations for the tournament. "These tests were enormously important for us in order to adapt to the international level as quickly as possible. I am quite satisfied with the preparation so far. Now it's all about fine-tuning on-site in Edmonton, including in the tactical area or in terms of line composition."
Make no mistake, this year's Swiss roster lacks top-end quality. But they're well-drilled and determined to hold their own. Basically, don't count them out as playing with freedom often helps prospects deliver their best performances.
---
Guide to the 2022 World Junior Championship
2022 World Juniors Schedule, Groups, Rosters, Predictions & More
One Player to Watch From Each Team
Breakout Candidates & Sleeper Prospects
Predictions for the 2022 World Junior Championship
Award Contenders and Predictions
2022 World Juniors: 2023 Draft-Eligible Players to Watch
6 Predictions for the 2022 World Junior Championship
---
---
---
Latest News & Highlights
---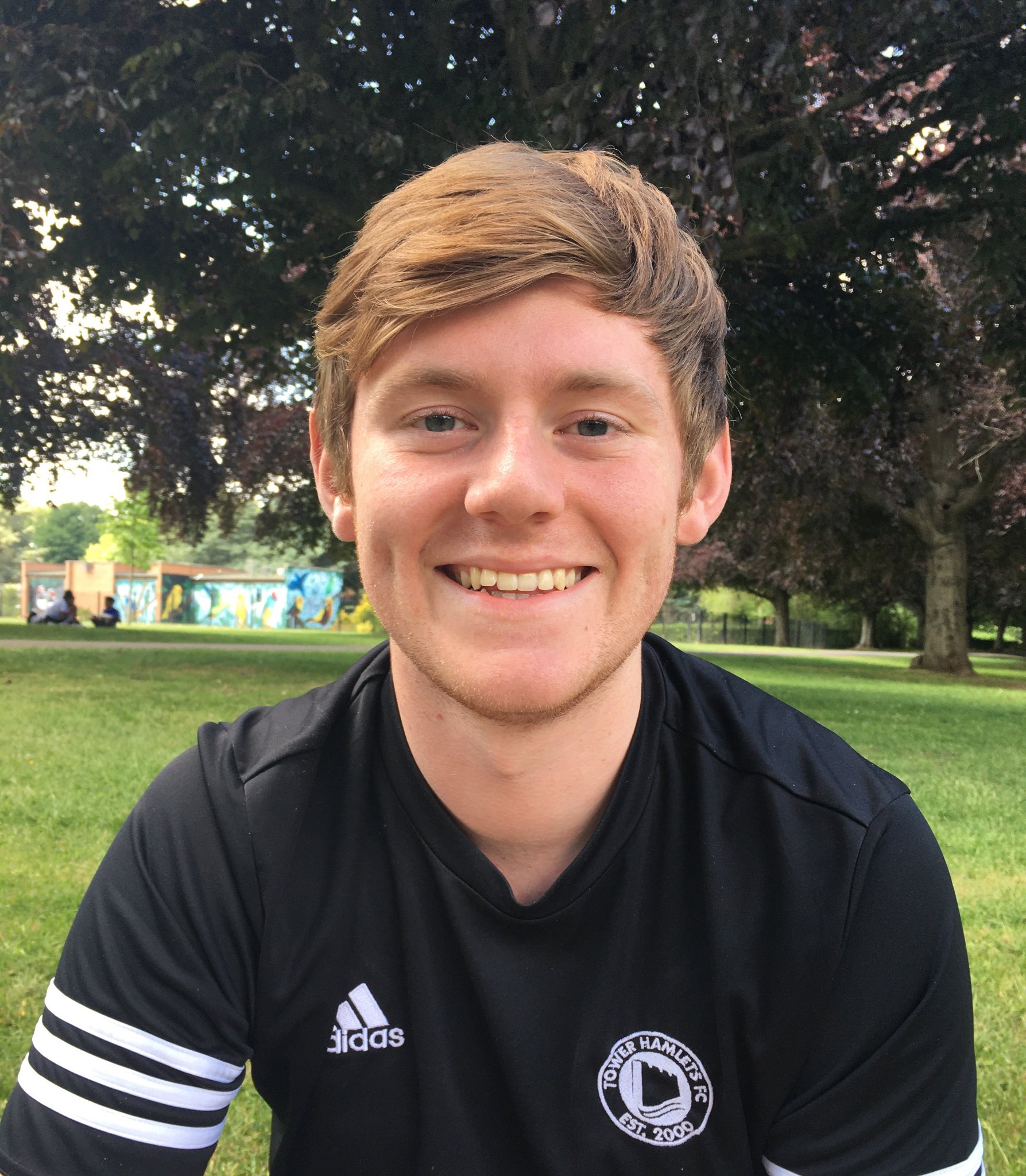 Luke is an award-winning freelance sports journalist from London, England. In addition to his work on the Washington Capitals and Ottawa Senators for THW, he covers the Elite Ice Hockey League for British Ice Hockey and world soccer for numerous publications, including on Substack. To stay up to date with his content, follow @LukeJames_32 on Twitter.