Armed with a ton of skill and the desire to redeem the 2021 team after a disappointing loss to the Americans in the Gold Medal Game, Team Canada's 2022 World Junior Championship (WJC) roster looks as formidable as any team we've seen in the last decade. The roster has been finalized, and while there were some surprising omissions, this year's squad still has the skill, size and depth to go toe-to-toe with any team in this year's tournament.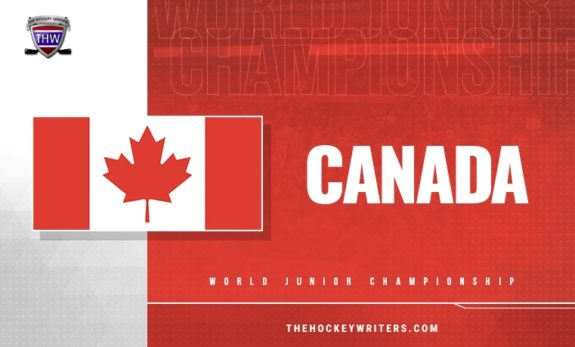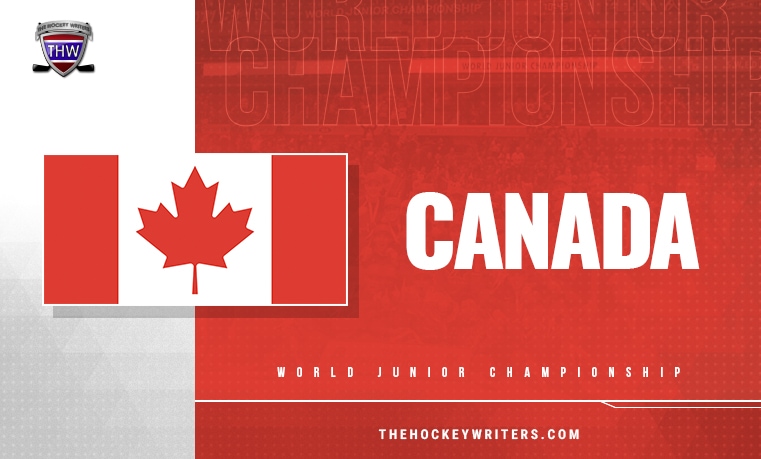 The onus is now on head coach Dave Cameron to bring this team together and have them embrace a team mindset despite having players that will undoubtedly be playing lower in the lineup than they normally would on any other team. For a team that is always loaded with future NHL superstars, the Canadian teams that have had success in this tournament are the ones that have been able to not only outplay their opponents, but outlast them as well. This year's squad, just like many before, has the pieces to do just that.
Cossa, Garand Lead the Way in Net
Team Canada Goaltenders: Brett Brochu, Sebastian Cossa, Dylan Garand
Dylan Garand, a New York Rangers prospect taken in the 2020 draft, returns after claiming the starter's role for Team Canada before the tournament was postponed. The 6-foot-1, 181-pound goaltender had himself a highly successful 2021-22 season. Through 45 games with the Kamloops Blazers of the Western Hockey League (WHL), he held a goals-against average (GAA) of 2.16, a save-percentage (SV%) of .925, and four shutouts on his way to a 34-9-1 record. His efforts earned him recognition as the 2022 CHL Goaltender of the Year.
Sebastian Cossa, taken 15th overall by the Detroit Red Wings in the 2021 draft, had a strong season of his own playing for the Edmonton Oil Kings. He posted a 33-9-3 record, a 2.28 GAA and a .913 SV% while backstopping the WHL champions. While his base stats were not as impressive as Garand's, but he may be Team Canada's most talented goaltender so long as he plays up to his potential.
There's also the fact that Cossa is tall. I mean comically tall.
While size isn't everything, there is a reason Cossa was drafted as high as he was. He is highly competitive and would surely relish the chance to shoulder the pressure of being Team Canada's go-to guy in net. Garand is no slouch, though, and there's a reason he was set to be the guy in goal for the Canadians back in December. It will be very interesting to see how this situation plays out in the early going of the tournament.
Zellweger, Lambos & Others Headline Team Canada's Defense
Team Canada Defense: Lukas Cormier, Daemon Hunt, Carson Lambos, Ryan O'Rourke, Donovan Sebrango, Ronan Seeley, Jack Thompson, Olen Zellweger
Team Canada's defense looks a bit different from the group that wore the red, white, and black back in December, but there are some familiar faces. Returning, among others, are 2021 draftees Carson Lambos and Olen Zellweger. Lambos, who the Minnesota Wild took with the 26th pick in that draft, experienced a bit of a bounce-back season with the Winnipeg ICE of the WHL after spending the prior season in Finland due to the pandemic. He recorded 47 points through 51 regular season games, and played a premier role for one of the best teams in the WHL. He should be in a position to play big minutes for Team Canada at this tournament as well.
Related: 2022 Guide To the World Junior Championship
Zellweger, who the Anaheim Ducks took just eight picks after the Wild took Lambos, was one of the most impressive players in the WHL this past season. The 5-foot-10, 174-pound defender posted top-tier offensive numbers, with 78 points through 55 games with the Everett Silvertips, and then he followed that up by posting nine more points through six playoff games. Don't let his smaller stature fool you: he's going to be a BIG factor for the Canadians in this tournament.
Rounding out Team Canada's defense are a few players that already have pro experience in the American Hockey League (AHL): Donovan Sebrango and Ryan O'Rourke. Sebrango, another Red Wings prospect who, at 6-foot-2, is Team Canada's biggest defenseman, has played 96 AHL games with the Grand Rapids Griffins and has established himself as a reliable defensive presence while playing against men. O'Rourke, who may soon be teammates with Lambos in Minnesota, played 33 games in the AHL during the 2020-21 season before he returned to the Soo Greyhounds of the Ontario Hockey League in 2021-22. As the captain of the Greyhounds, he posted 46 points through 51 games, and added another 12 points through 10 playoff games.
Connor Bedard Makes His World Juniors Debut
Team Canada Forwards: Connor Bedard, Will Cuylle, Elliot Desnoyers, William Dufour, Tyson Foerster, Nathan Gaucher, Ridley Greig, Kent Johnson, Riley Kidney, Mason McTavish, Zack Ostapchuk, Brennan Othmann, Joshua Roy, Logan Stankoven
There are many intriguing names among Team Canada's forward group, but the name that most people will be talking about is Connor Bedard, the presumptive top pick of the 2023 draft.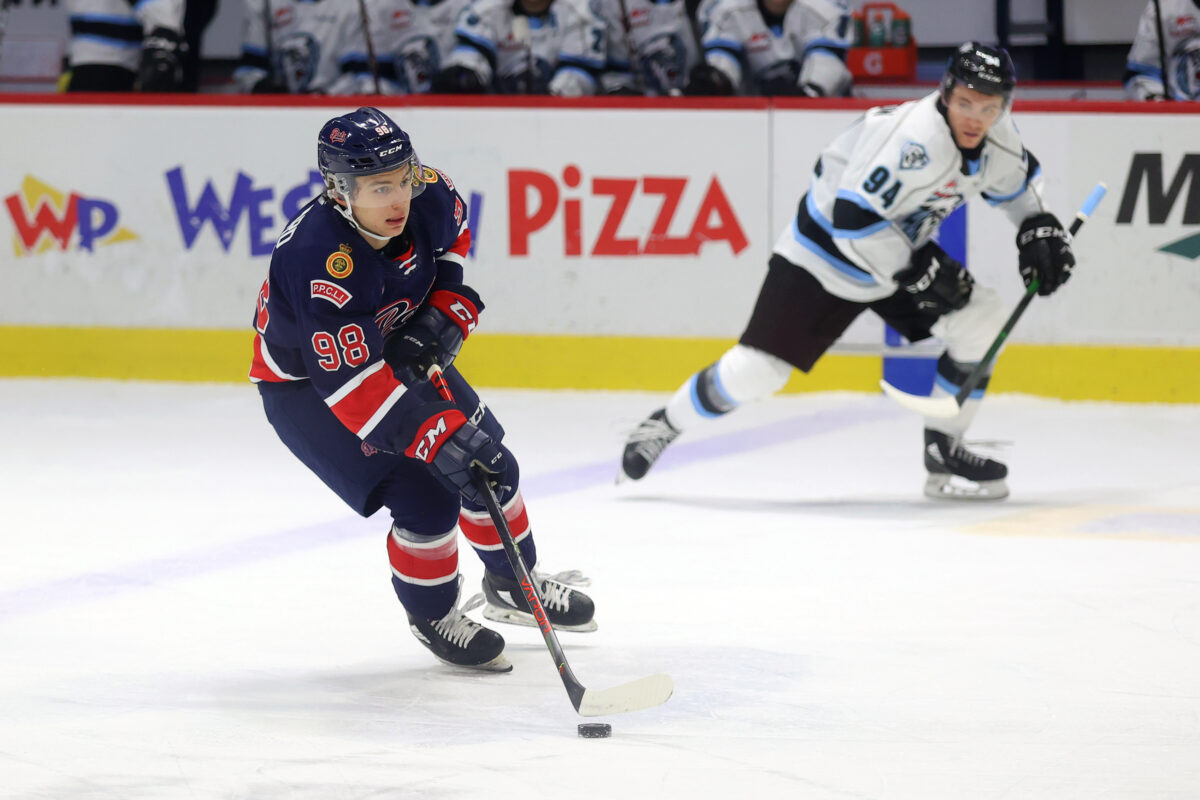 Back in December, there was some debate heading into Team Canada's roster selection as to whether or not Bedard would ultimately make the team. At just 16 years old, he was the youngest player on the team. The only player shorter than him (5-foot-9) is Logan Stankoven (5-foot-8). Yet the young phenom would not be denied a spot on the roster.
Eight months later, there was no question about Bedard's status on Team Canada. While August signals the beginning of scouting season for the 2023 draft, the 2022 WJC signals the beginning of Bedard season. His play against some of the top prospects the sport has to offer is going to be must-see TV.
While the star of the Canadians' offense may be a player that isn't drafted yet, the rest of their offense features some players that could be considered the top prospect for their respective NHL teams. Mason McTavish (third overall, 2021) was impressive in a nine-game stint with the Anaheim Ducks this season before they returned him to the Peterborough Petes of the OHL. Kent Johnson (fifth overall, 2021) reached the Frozen Four with the University of Michigan before joining the Columbus Blue Jackets for nine games at the end of the season. And the aforementioned Stankoven (47th overall, 2021) has made Dallas Stars look very good after he recorded 45 goals and 104 points through 59 games in the WHL this past season.
This forward group has skill, speed, grit, and a healthy dose of two-way ability. Whether it's a 2-1 defensive battle or a 6-5 shootout, Team Canada has the personnel to play any type of game that comes their way.
Team Canada Has the Goods
The objective is as simple as it is every time the WJC rolls around: win the Gold. After coming painfully close in last year's tournament, only one player from that team returns (Garand), so it will be up to a whole new group to avenge that loss. While the Silver Medal tastes sweet by itself, it tastes bitter compared to the Gold, especially when you have to stand there and watch the winning team experience what Gold tastes like.
This team can go head-to-head against any team in this year's tournament. There will be little to no excuses if this team falls short of their goal. It's a ton of pressure to carry the hopes of an entire nation, but the players on this year's edition of Team Canada are all built for that kind of pressure, and they likely even welcome it. Talk is cheap, though.
Victory is gold.
Guide to the 2022 World Junior Championship
2022 World Juniors Schedule, Groups, Rosters, Predictions & More
One Player to Watch From Each Team
Breakout Candidates & Sleeper Prospects
Predictions for the 2022 World Junior Championship
Award Contenders and Predictions
2022 World Juniors: 2023 Draft-Eligible Players to Watch
6 Predictions for the 2022 World Junior Championship
---
---