The Vegas Golden Knights were hit with some terrible news as starting goaltender Robin Lehner will miss the entire 2022-23 season due to needing hip surgery. He has had injury problems throughout his career, but as he gets older, it is getting even tougher to combat and continue to perform at a high level.
Last season for the Golden Knights it was evident that he wasn't the same as he had been in the past. Lehner posted a 23-17-2 record with just a .907 save percentage (SV%), 2.83 goals-against average (GAA), and one shutout. He appeared in just 44 games, much less than he could have and much less than the team needed from him. The team is going to miss their starter big time in a season where failure isn't an option.
Backup goaltender Laurent Brossoit's health status is still up in the air and there's no certainty he will be ready for training camp or the start of the season. As of right now, the starting duties fall to Logan Thompson and Michael Hutchinson. Thompson has started just 17 career games and appeared in 20, the majority coming last season where he was actually solid. It will be a huge test for him, even if he is expected to split time or be the backup. Hutchinson, on the other hand, is a third-string goaltender at best and has started just nine games in the NHL over the past two seasons and didn't perform well in his two appearances last season for the Toronto Maple Leafs. The Golden Knights definitely need an upgrade over him or they will have a tough time staying in a number of games next season (from 'Who will Golden Knights turn to with Robin Lehner out for season? Exploring the options,' The Athletic, Aug. 11, 2022).
That brings us to the trade market. The Golden Knights must be panicking and already calling a number of general managers around the league asking the availability of their goaltenders. Since they need to make the playoffs next season and shouldn't have a ton of trust in who they currently have in net, a trade must be on the horizon. There are a couple of teams that have a goaltender with the ability to start at least half of the games for Vegas. Let's take a look and see what it may take.
Semyon Varlamov
The top choice and best goaltender that may be available on the trade market is Semyon Varlamov of the New York Islanders. The team already has Ilya Sorokin locked down as their starter after just two seasons and is under contract for a very nice price of $4 million per year. However, Varlamov is heading into his final season of his deal at $5 million average annual value (AAV). He was one of the top goaltending options to be on the move at last season's trade deadline, but there was very little movement of the netminders around the league.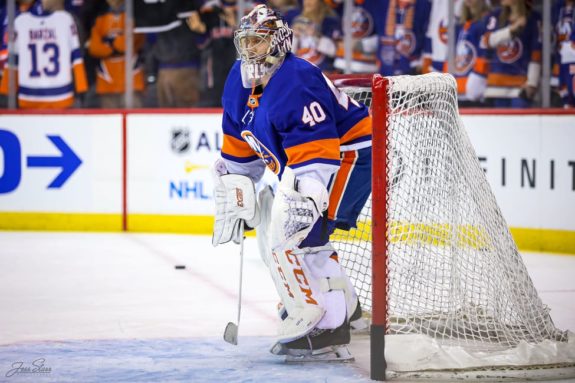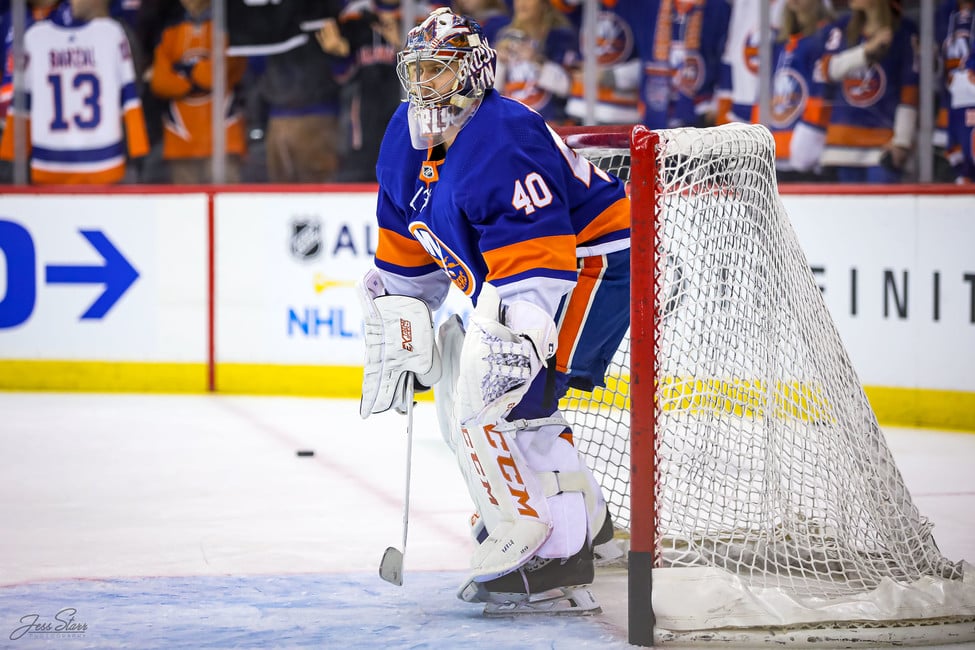 Varlamov put up better numbers on a worse team and can still be a starter in the NHL at age 34 without a doubt. Vegas would have to be one of the destinations that Varlamov would accept a trade to, but it could be ideal for him. He would get the starting job again and prove that he can still perform at a high level. In the last year of his contract, it would definitely help his case to earn more money in free agency next season. With Brice Cassidy and the strong Golden Knights team it won't hurt him. Whether it's about playing time or money, Varlamov will likely get more of each if he is willing to head south to Vegas. Though it will cost them the most of any other goaltender likely on the trade market, it should also be the safest and best bet for the team to stay in contention.
James Reimer
The San Jose Sharks have signaled the re-tooling process after they traded Brent Burns to the Carolina Hurricanes. They have definitely gotten worse from last season and it will be another season where they try to figure out where their organization is at. One of the areas they must figure out is goaltending. The team has James Reimer who had a surprisingly good season for the Sharks as mainly the starter, Adin Hill, and Kaapo Kahkonen. All three goaltenders are signed between $2-3 million for next season.
None of the three goaltenders are waiver eligible and it would be a mistake to let any of them go right now for nothing. As a team not expected to make the playoffs next season, the Sharks would be wise to run with their 25- and 26-year-old goaltenders in the hopes that at least one will emerge as a starting option for them for the future. That leaves 34-year-old Reimer who posted a .911 SV% and 2.90 GAA on a very beaten-down Sharks team that featured a ton of rookies. He would do much better with a strong team in front of him and is less than half of the price Lehner costs.
Jake Allen
Montreal Canadiens' Jake Allen is also a good option to fill the Golden Knights' need as he was a starter not too long ago for a good four years in St. Louis. As Carey Price missed most of last season, Allen also got the crease when he was healthy, starting 35 games. On the last place team, he even managed to finish the season with a .905 SV%. He may not be a sure thing when it comes to a starter, but he's an option for under $3 million whose contract is up after next season.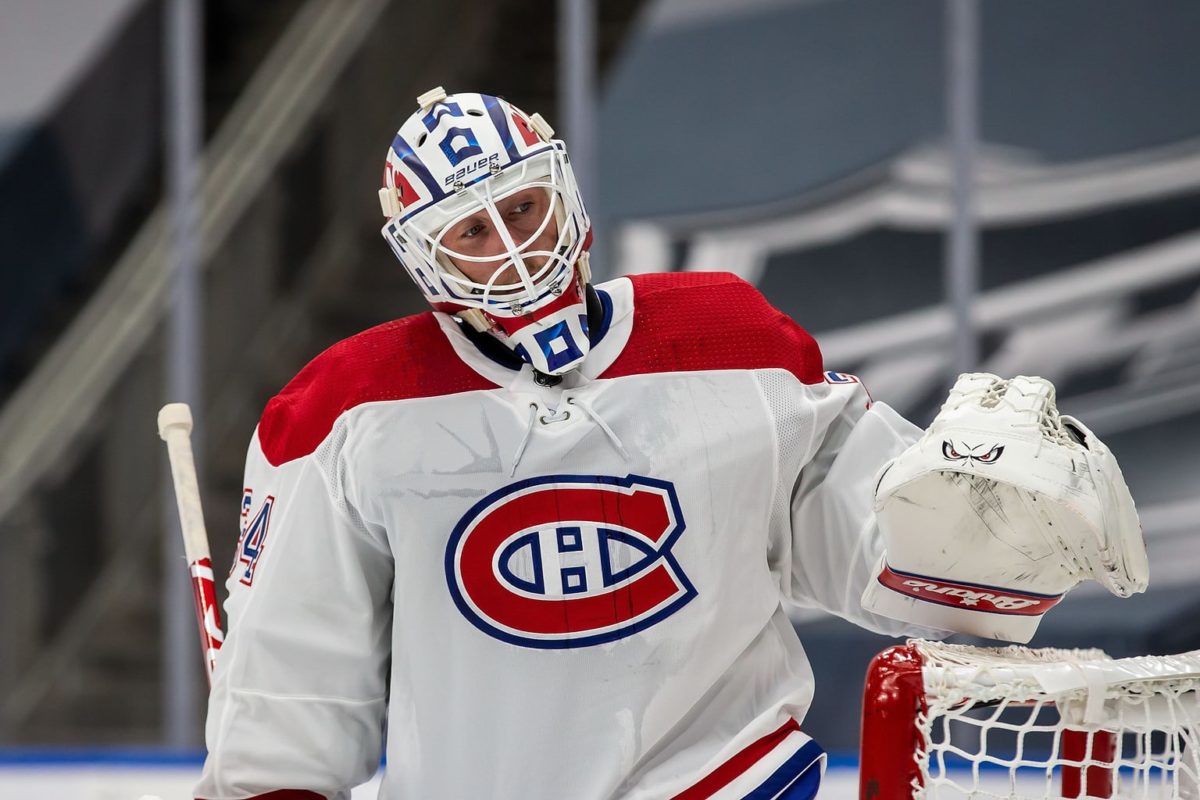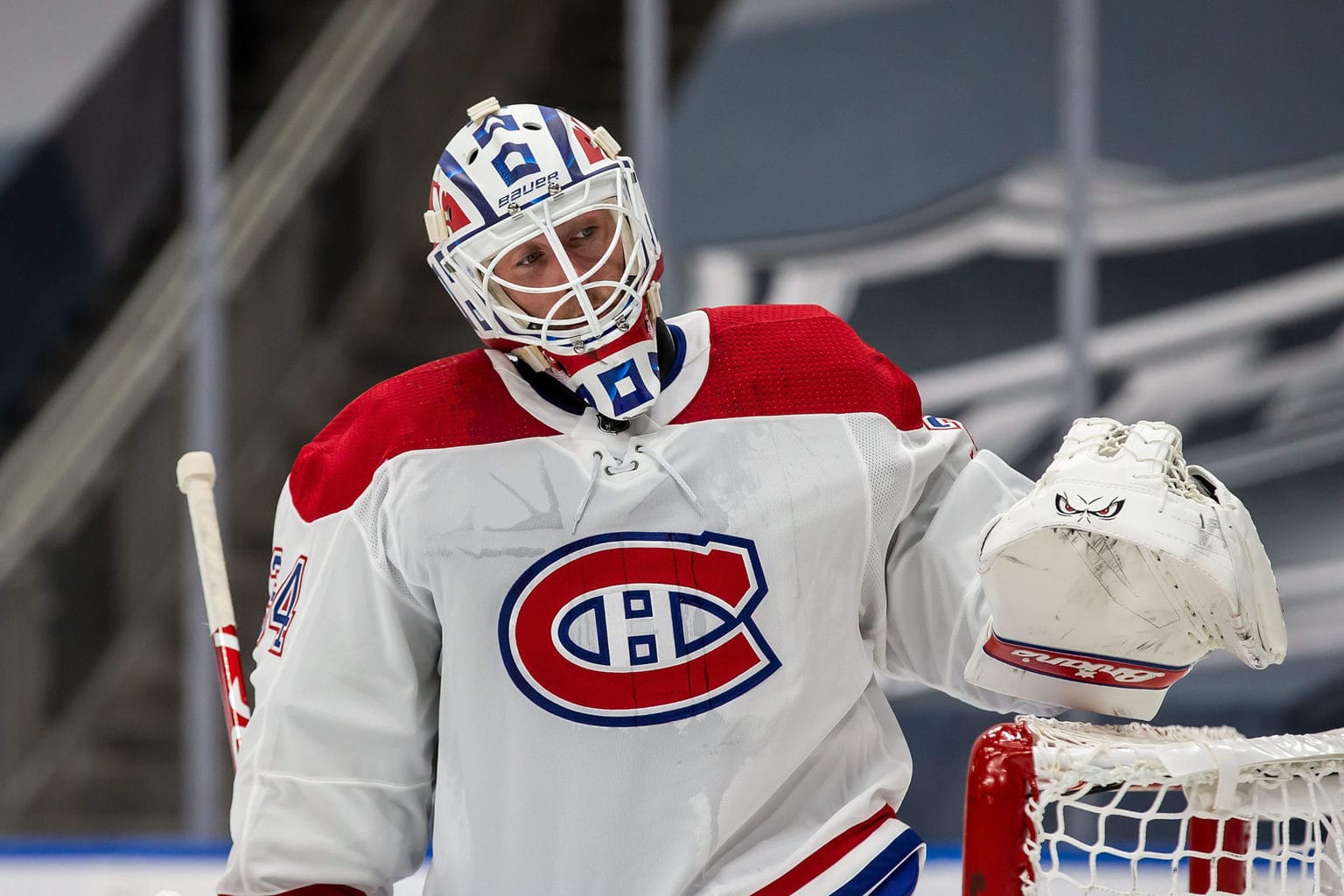 Allen's availability relies on the wellness of Price. The Canadiens are hoping to get better next season and if they are without Price and trade away Allen, not much will improve overall. Allen's spot in the backup role would be covered with Sam Montembeault just signing a two-year, one-way deal. The organization also has Cayden Primeau who is a future option. If the Canadiens have the chance to trade Allen to the Golden Knights, they should take it.
Chris Driedger
The Seattle Kraken are sort of in the same boat as the Sharks in that they aren't expected to compete for a playoff spot, but now have three NHL goaltenders under contract after they brought on Martin Jones in free agency. I don't think Philipp Grubauer is going anywhere, not with the money he's making, the horrible season he had, and the term left on his deal. Jones was brought in to be the backup at $2 million, so that leaves Chris Driedger as the odd man out in net.
You may also like
He may not be the most attractive option for the Golden Knights, but would be the cheapest. Driedger had a down season as there were a lot of expectations for the goalies and defence of the Kraken in their first season. Neither goaltender lived up to what they just got paid. The netminder has two years remaining on his deal at $3.5 million. He has the potential to perform very well like we saw in Florida, but he is also the only goaltender of this group whose contract isn't over after next season. That could become a problem if Lehner is healthy by 2023-24 and Vegas is then paying their two goaltenders $8.5 million. They are continuously in cap trouble, but interest in Driedger is one to watch with the Golden Knights.
The Golden Knights must do something before next season if they hope to get back into the playoff picture. Keep a close eye on their situation as the hunt for a starter is surely on already.
---

---
---
Latest News & Highlights
---