When general manager Bill Armstrong took over in September 2020, it was clear he had a vision for the Arizona Coyotes. The team was a mess when John Chayka left, and a lengthy rebuild was likely to follow. In trading former captain Oliver Ekman-Larsson, Armstrong indicated that the team was heading in that direction. While acquiring bad contracts and making other acquisitions, he accumulated 17 picks in the first two rounds through the next four drafts.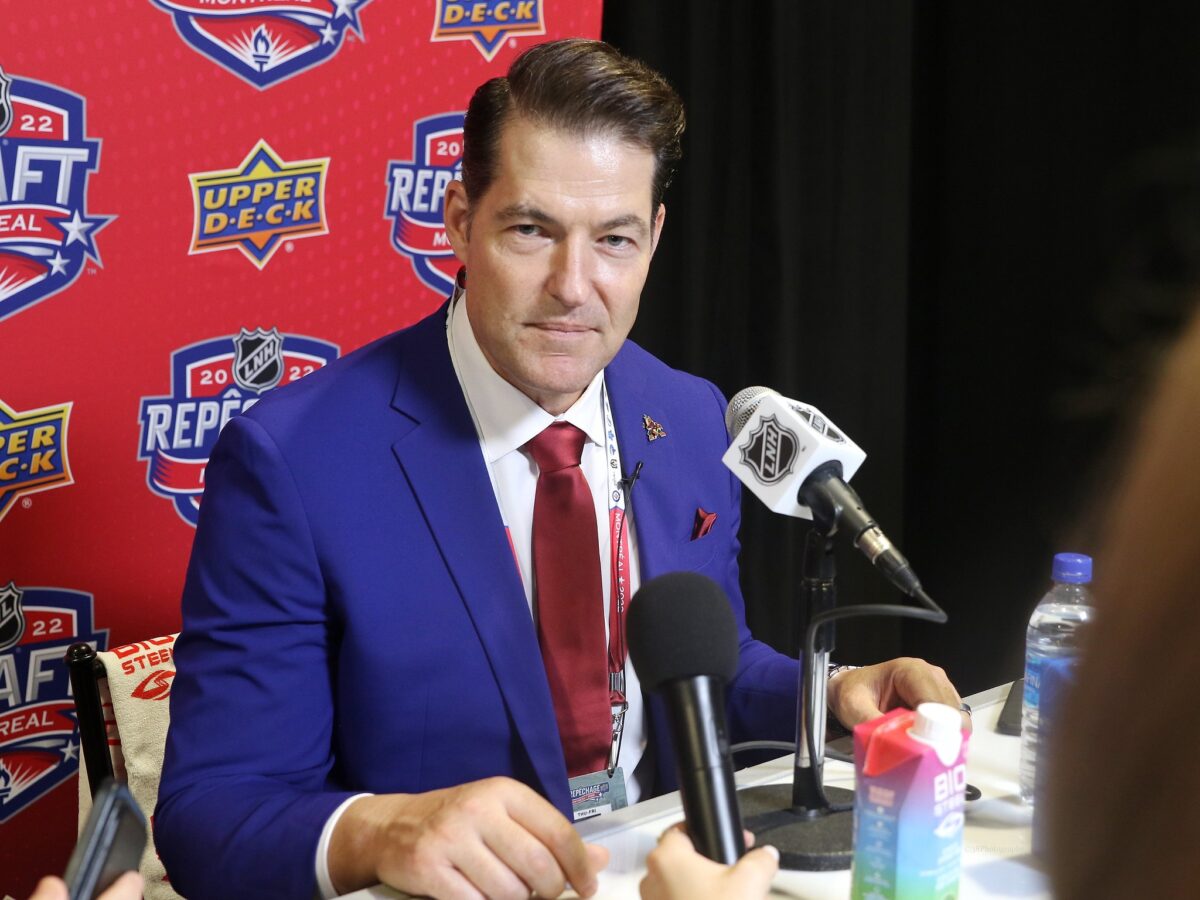 That being said, having that amount of draft capital doesn't guarantee the team to hit on every pick. Some players may never hit the ice at the NHL level. But fortunately, the Coyotes have already drafted a handful of players that could pan out to being studs. With much uncertainty looming in the desert, Coyotes fans still have these prospects to excite them.
Logan Cooley
When you look at the Coyotes' prospect pool, the one that'll likely be found atop is Logan Cooley. The 19-year-old was drafted with the third pick in the 2022 NHL Draft. He has been a star at every level he's played at, putting up excellent numbers. His draft year in 2022 saw the young centerman pass with flying colors playing for the United States National Team Development Program (USNTDP). In 51 games, he posted 27 goals and 75 points, which was second-best on the team.
Related: Coyotes Prospect Update: Logan Cooley
---
Latest News & Highlights
---
During the 2022-23 campaign, Cooley played at the University of Minnesota. That's where he put up stellar numbers notching 22 goals and 60 points, which for a freshman is an impressive feat. He was only behind Adam Fantilli, who had 65 points with the University of Michigan. The Pittsburgh native also played for the United States during the World Juniors, scoring seven goals and 14 points. Similar to his collegiate year, he placed second in points behind consensus first-overall pick, Connor Bedard.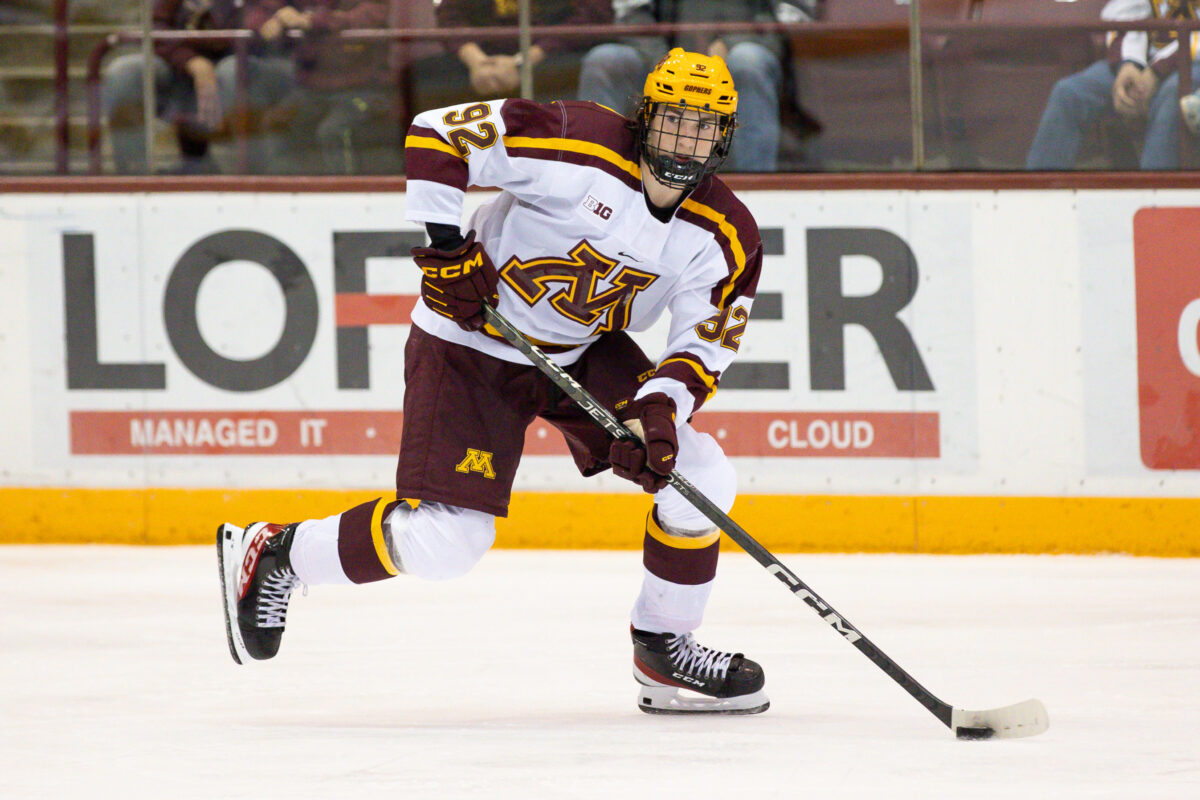 The Coyotes have lacked center depth for what seems like forever; they've either rushed prospects or simply not drafted the right guy. It finally appears with Cooley they've found their future first-line center. Looking at past prospects, the Coyotes have never had a player with the amount of skill he has. With his high ceiling, he should be able to complement other players like Clayton Keller and Barrett Hayton. He will be returning to the Gophers for the 2023-24 season, looking to top his impressive freshman campaign.
Dylan Guenther
Dylan Guenther was drafted ninth overall by the Coyotes during the 2021 NHL Draft. He has spent most of his time in the Western Hockey League (WHL) playing for the Edmonton Oil Kings and the Seattle Thunderbirds. His best season came with the Oil Kings in 2021-22, where he notched 45 goals and 91 points. He helped the Oil Kings reach the Memorial Cup, although he didn't participate due to injury.
Guenther's 2022-23 campaign saw him all over the place. He kicked off the year with the Coyotes playing 33 games and recording six goals and 15 points. He then played with Team Canada at the World Juniors scoring seven goals and 10 points, also winning gold. After the Oil Kings traded his rights to Seattle, and he was sent back to the WHL by the Coyotes, Guenther's efforts with the Thunderbirds propelled them to the Memorial Cup Final. Unfortunately, it wasn't enough, as they fell to the Quebec Remparts 5-0.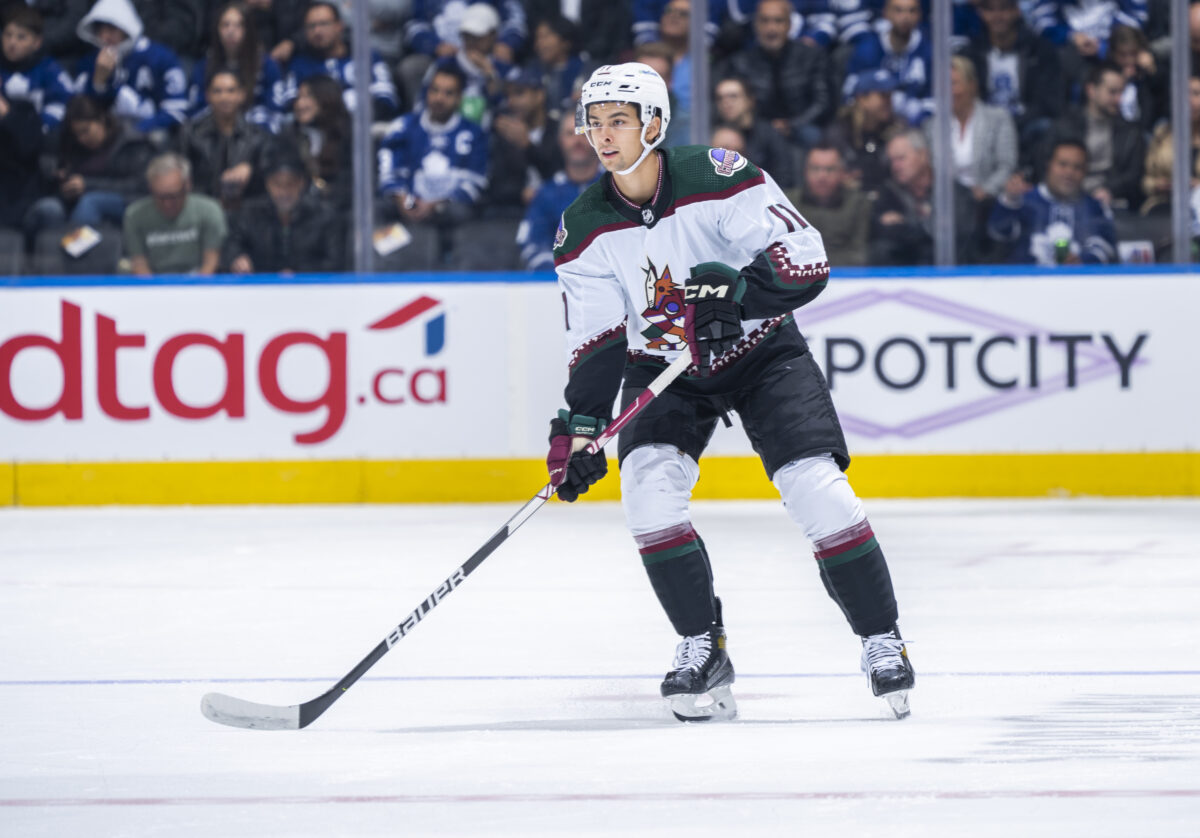 With guys like Keller and Matias Maccelli already on the wings, adding Guenther to the mix will make for an exciting 2023-24 season. As he likely won't be sent down to the American Hockey League (AHL) or the WHL, a full 82-game season is very realistic. With an NHL-ready shot and tons of experience, he's looking to make an impact with the Coyotes in 2023-24. 
Conor Geekie
The 6-foot-4 center presents the Coyotes with a lot to like. They traded up with the San Jose Sharks to take their guy, Conor Geekie. Drafted 11th overall, he has been impressive to watch throughout the past two seasons. Currently playing for the Winnipeg ICE of the WHL, he had 35 goals and 77 points in 66 games. This was just seven points more than his draft year, which saw him score 24 goals and 70 points.

He also tallied six goals and 17 points in his run to the WHL Final. Ultimately falling to Guenther and the Thunderbirds; nonetheless, it was an impressive run for Geekie. With Cooley already looking to make an impact sooner or later, Geekie should be right up there in no time. He could be a dark horse for cracking the roster this coming year with the Coyotes, but only time will tell.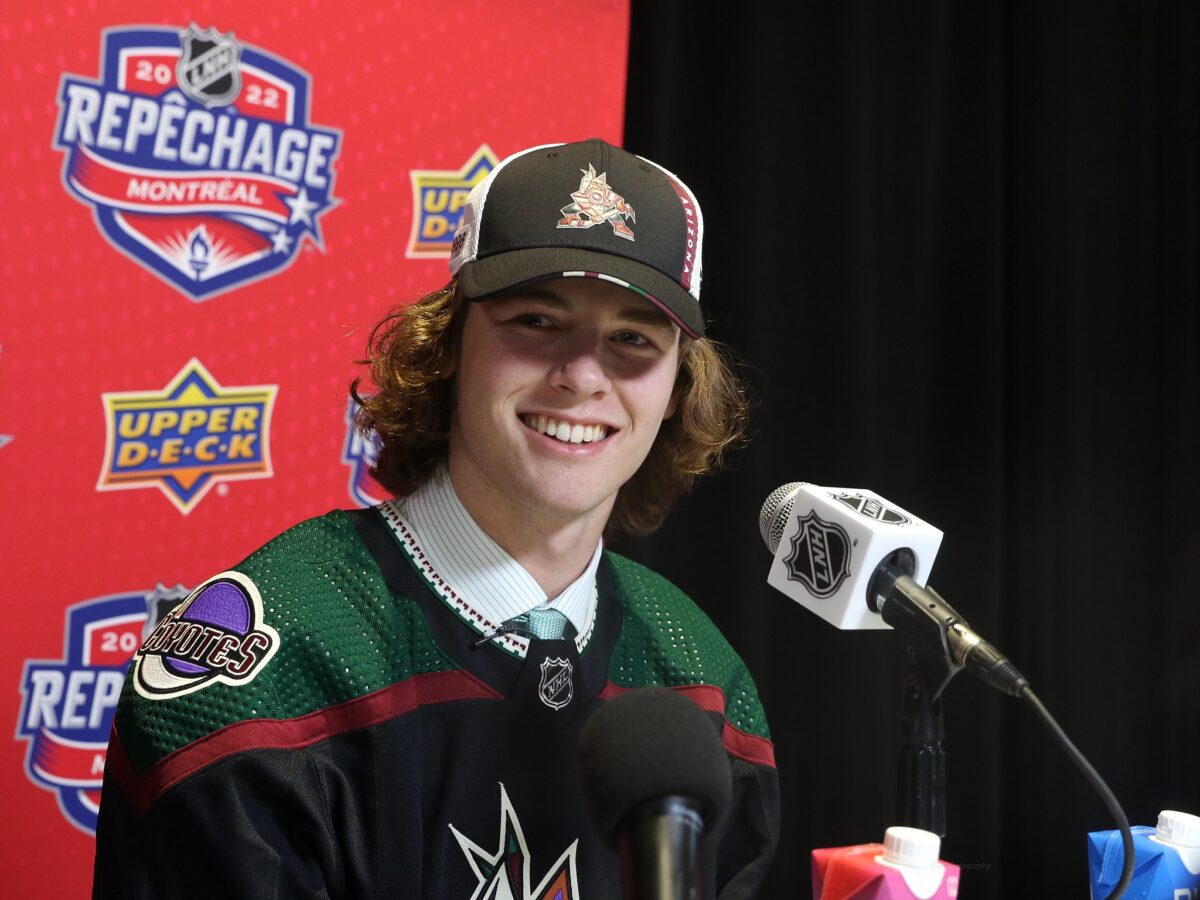 Armstrong had some encouraging words for the young centerman saying, "He had some dominant performances with his size and ability and just his energy and how hard he works. For a big guy, there's a little bit of inconsistency he's got to work on. I think that's a maturing process to where he can be good like that every single night."
The Future Is Bright in Arizona
It's hard to look at these prospects and not believe the future is bright. A future with Cooley, Guenther, and Geekie will undoubtedly make for a fun team. Not to mention the Coyotes also have picks six and 12 in the upcoming draft. It's safe to note Armstrong could look to add even more center depth, as this draft is extremely deep in that position. Only time will tell, but with these prospects leading the charge, the future in Arizona is bright. 
---
---