Pittsburgh Penguins general manager (GM) Ron Hextall is never afraid to make a bold trade. The Penguins executive has been busy since he took over running the show in Pittsburgh and his work is far from over this season. Expect to see Hextall make a couple of trades ahead of the 2023 deadline, as the team could use some help to their bottom-six forwards and likely one more defenseman.
---
---
While new talent is expected to be coming in before the March 3 trade deadline, the Penguins will need to ship out some talent of their own if it means they want to acquire a player or two who will move the needle for the hockey club. Let's dive into three Penguins who are most likely on the move ahead of the trade deadline:
Ty Smith
Some wonder if Hextall would like a re-do on the trade which brought in defenseman Ty Smith from the New Jersey Devils. John Marino has been solid with his new team, however the big offseason trade was about much more than just swapping young defensemen and had a lot to do with money.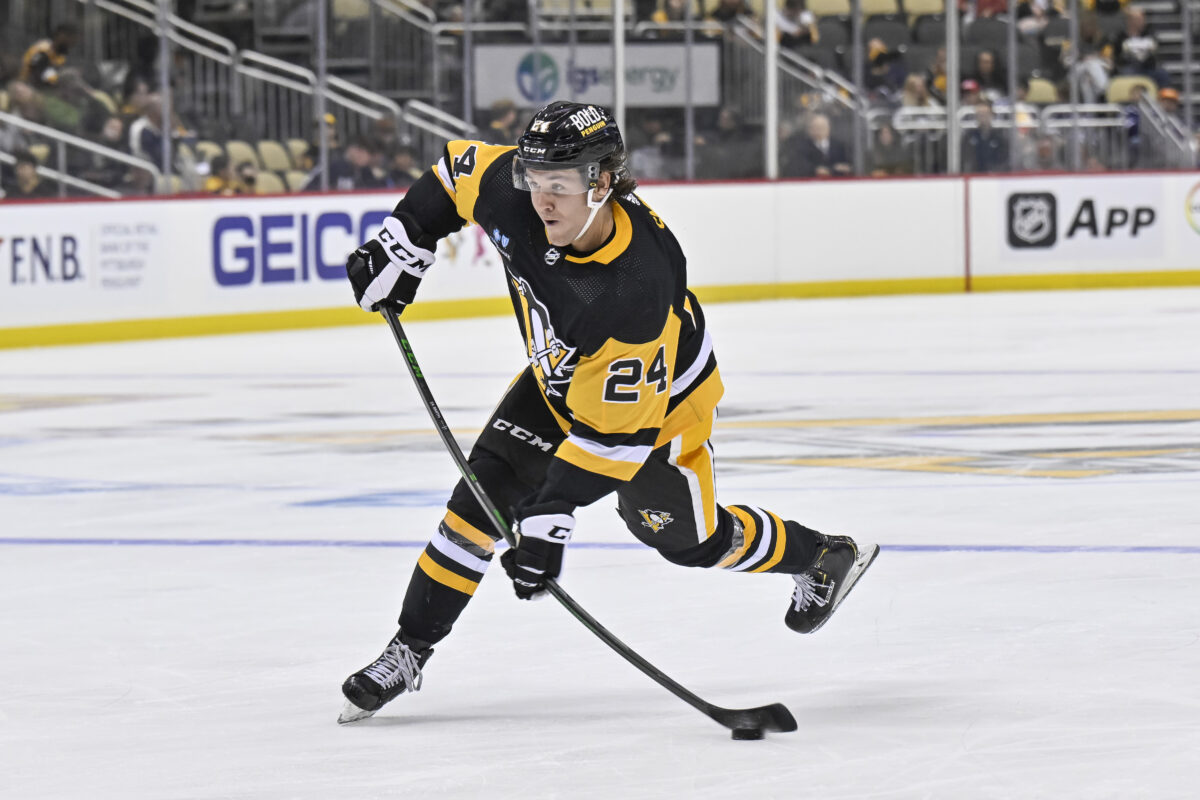 Smith has had a hard time finding regular playing time with the Penguins. The 22-year-old blueliner has ended up playing 26 games in the minors to this point of the season and his 14 points showcase the type of potential Smith has to be an impact defenseman in the NHL. In New Jersey, the former first-round pick burst onto the scene and turned some heads with 23 points in 48 games as a rookie and 20 points in 66 games as a sophomore last season.
In Smith's third season it's been a much different story as he's found himself in a numbers game in Pittsburgh. He's appeared in only nine games and has recorded four points. With Jeff Petry returning to the lineup this week, Smith was a healthy scratch on Friday night against the Ottawa Senators.
Related: Penguins & Panthers Emerging as Potential Trade Partners
---
Latest News & Highlights
---
Regardless if it's a trade to bring in a third-line center, or a bigger move to land a top-four defenseman, look for Smith to be included in the package. His skill set and the fact he's still young enough and loaded with potential will appeal to other teams.
2023 First-Round Draft Pick
The Penguins have drafted in the first round only three times in the past decade and this season they should once again move their first-round pick.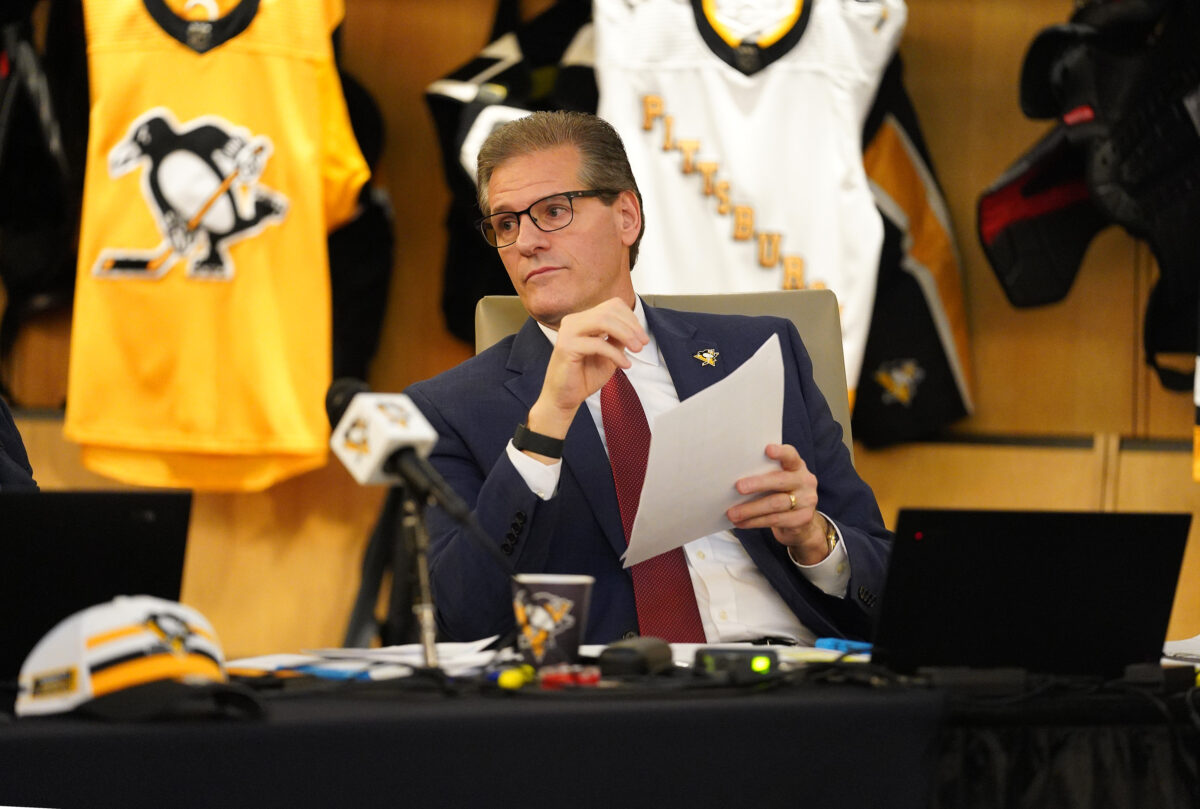 The fact is, Hextall doesn't have any can't-miss prospects in the system, who other team's are chomping at the bit to get their hands on. The Penguins are strictly in win-now mode and the GM would be wise to offload their top draft selection so they can bring in an impact player.
Ideally, Hextall will be acquiring a player with at least another season left on his contract as moving a first rounder for a rental is a tough pill to swallow. Even for a Penguins team with a veteran core and no time to wait for a top pick to develop his game.
If the Penguins were to acquire Sam Bennett from the Florida Panthers or Jakob Chychrun from the Arizona Coyotes, they will need to package their first-round pick at the upcoming draft and this shouldn't be something Hextall thinks twice about.
Kasperi Kapanen
Even with a recent lower-body injury, the fact is if the Penguins can move Kasperi Kapanen ahead of the 2023 trade deadline, they will do so.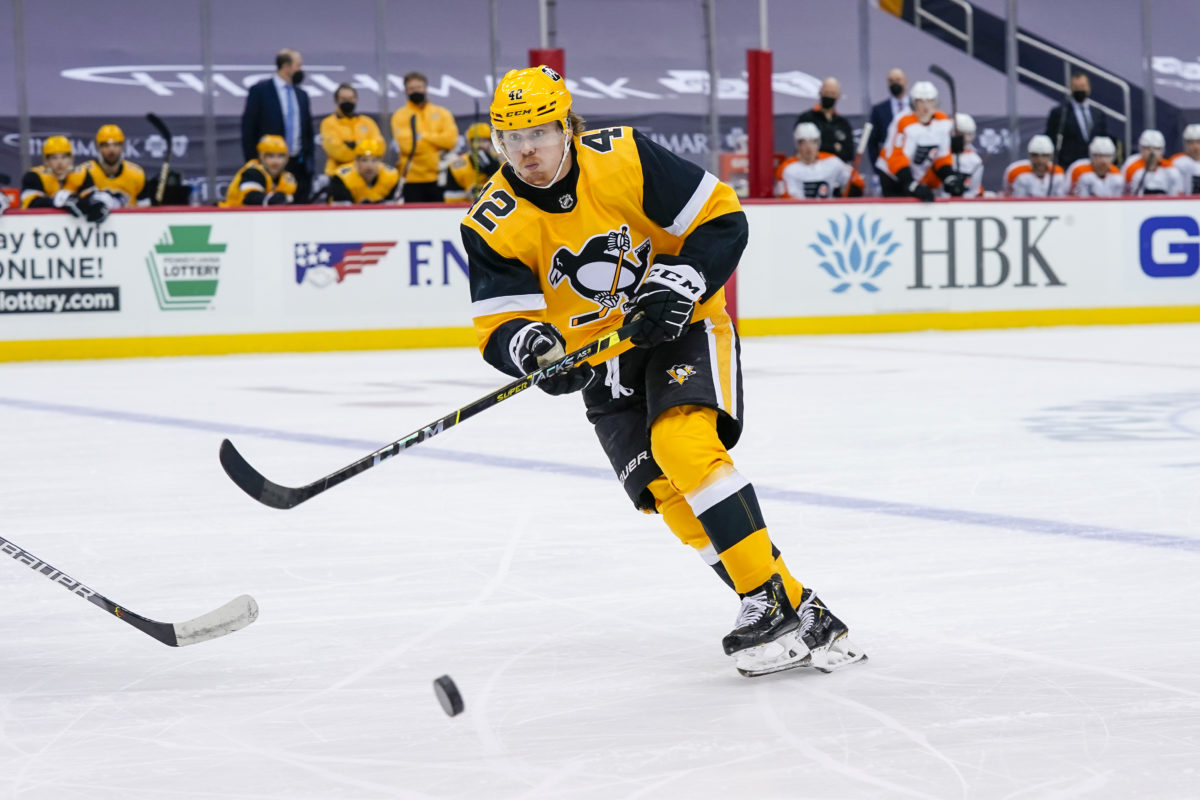 The speedy winger has been in and out of the coach's dog house this season and has really been inconsistent, often times becoming invisible on the ice. Kapanen has scored only six goals in 35 games and with a $3.2 million cap hit for 2023-24, the Penguins would be wise to offload his contract to create some more flexibility for next summer.
Because of his offensive struggles, and comparing this to his contract, Kapanen needs a trade sweetener in the package if Hextall and the Penguins are going to finalize a move. If it's not the first-round pick at the next draft, look for Hextall to potentially include a second rounder in either 2023 or 2024 in a trade involving Kapanen.
Heading into action Saturday night, the Penguins sit in the final Stanley Cup Playoff spot in the Eastern Conference, with two games in hand over the New York Islanders. They're in the thick of the race and Hextall needs to make a trade or two to show his players he's committed to bringing a Stanley Cup back to Pittsburgh. It's when and not if at this point. When a trade does get announced by the Penguins, look for either Smith, Kapanen or a future first-round pick to be included. And if it's all three, expect a blockbuster.