One of the things that stood out to me about hockey when I was younger was the "Three Stars of the Game" after each game. It was, different, like everything in hockey was to me when learning the game. It was reminiscent of the "Hero & Goat" caricatures by the late, great Bill Gallo that I read in the NY Daily News after playoff games involving professional teams in New York.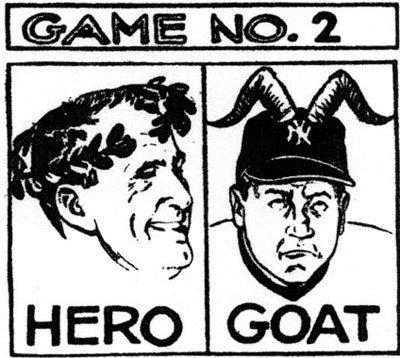 Needless to say it was a bit surreal being able to one day actually vote for the three stars of the game sometimes while covering New Jersey Devils games. The 2016 Stanley Cup Final is now underway between the Pittsburgh Penguins and the San Jose Sharks and for the duration of the series in this space we will take a look at who we thought were the three stars of each game.
http://gty.im/538143908
2016 Stanley Cup Final
Game 1: Pittsburgh 3 San Jose 2 – 3 Stars of the Game
Game 2: Pittsburgh 2 San Jose 1 (OT) – 3 Stars of the Game
#3) Ben Lovejoy, Pittsburgh: Goal, assist
The reverend's only two shots on goal on the night resulted in both of the Penguins goals in Game 3. In both instances it appeared that he was merely just chucking the puck on net and in both instances Martin Jones was caught off guard. His first period goal just over five minutes into the game silenced the raucous San Jose crowd momentarily and his second shot was redirected artfully past an unsuspecting Jones by Patric Hornqvist. He also had four blocked shots out of his team's 38 in the game and has been very solid on Pittsburgh's backend since Trevor Daley went down last round.
Any reason to talk to the eloquent @RevLovejoy6 is welcome.

— Helene Elliott (@helenenothelen) June 5, 2016
.@RevLovejoy6 gives the @penguins an early lead! #StanleyCup https://t.co/lAy8PoLbXN

— NBC Sports Bet (@NBCSportsBet) June 5, 2016
#2) Martin Jones, San Jose: 40 saves/42 shots, Win
The way this game started I thought there was no way Jose that Jones would make an appearance on this list, but he was tremendous for the Sharks in backstopping them to their first-ever Stanley Cup Final win in their first-ever Stanley Cup Final home game. The Penguins fired 14 shots at him in the first period, six in the second, 13 in the third and nine in the almost 13-minutes of overtime; and they only had one power play in Game 3 which mustered only one shot on goal. If Jones can duplicate his performance, minus the early gaffe, the Sharks will behave a solid chance to win and jonesing in Game 4.
Martin Jones save pct by 2016 playoff round: 1st – .912, 2nd – .922, Conf. Final – .920, Stanley Cup Final – .938

— Darin Stephens (@SharksStats) June 5, 2016
"Marty Jones was outstanding again." @KevinWeekes on the @SanJoseSharks goalie. #NHLTonight #StanleyCup pic.twitter.com/9LkPwIwWcA

— NHL Network (@NHLNetwork) June 5, 2016
#1) Joonas Donskoi, San Jose: GWG in OT, assist
First he assisted on Joel Ward's clutch, tying goal in the third period and then he was the hero in overtime with a remarkable shot that wormed its way through two Penguins' defenders and then past goaltender Matt Murray. With Joe Pavelski still pointless in this series it was imperative that the Sharks get some points/goals from other players and in Game 3 that's what they got with goals from Justin Braun, Ward and Donskoi, as well as Joe Thornton picking up his first two points/assists of the series. But seriously, how ridiculously insane was this game-winning goal (video below) from Donskoi? If ever a team needed something like that, it is the Sharks who still technically haven't held a lead in this Stanley Cup Final, but are now one win away from making it a best-of-three series.
Couture on Donskoi's English: "He's better than Hertl, not as good as Polak."

— Chris Johnston (@reporterchris) June 5, 2016
Two rookies have scored an overtime goal in the #StanleyCup Final for the first time in NHL history (Game 2 – Sheary, Game 3 – Donskoi)

— NHL Public Relations (@PR_NHL) June 5, 2016
Joonas Doonskoi with the OT winner in Game 3 pic.twitter.com/qWRqz3O2v9

— Brady Trettenero (@BradyTrett) June 5, 2016
3-Stars Standings:
Joe Pavelski (SJ): 17
Brian Elliott (StL): 11
Nikita Kucherov (TB): 9
Phil Kessel (Pitt): 9
Sidney Crosby (Pitt): 9
Braden Holtby (Wash): 8
Victor Hedman (TB): 8
Troy Brouwer (StL): 8
Tyler Johnson (TB): 8
Martin Jones (SJ): 8
Matt Murray (Pitt): 7
Andrei Vasilevskiy (TB): 7
Nick Bonino (Pitt): 7
David Backes (StL): 6
Michal Neuvirth (Phil): 5
John Tavares (NYI): 5
Pekka Rinne (Nash): 5
Patric Hornqvist (Pitt): 5
Ben Bishop (TB): 5
Carl Hagelin (Pitt): 5
Joel Ward (SJ): 5
Logan Couture (SJ): 5
Alex Ovechkin (Wash): 4
Kris Letang (Pitt): 4
Brent Burns (SJ): 4