It's going to be a busy couple of weeks in Washington.
Today we're covering the Capitals on our list of players that fans of the Golden Knights should know. We didn't include Alexander Ovechkin, whose name has been linked to a new club every couple of days or so. Vegas general manager George McPhee made it clear Ovi in Sin City isn't happening.
But the Caps still have a lot of work to do. This season, their roster included a pair of goalies that are arguably among the top 10 in the league. They can only protect one, and we're pretty sure we know who that is going to be.
So get excited, VGK fans. Washington is one of the most intriguing clubs as we inch closer to this month's NHL expansion draft. We're just 15 days away—learn something! Here are four Capitals Vegas fans should know.
Philipp Grubauer
The possibility that Philipp Grubauer could be joining the Golden Knights has gained more and more momentum over the last several weeks.
Washington's protected netminder is not in question. It's highly unlikely Braden Holtby will be exposed to this month's expansion draft. But for the uninformed rookie hockey fan in Vegas, be advised. Grubauer does not just dazzle as a number-two option; he's among the best goalies in the NHL, period. The decision to protect Holtby is not a difficult one for Caps GM Brian MacLellan, but this season Grubauer would have been the number-one guy on more teams than not.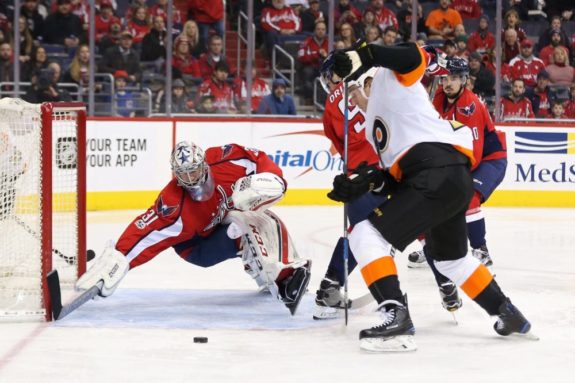 If he's made available and McPhee does not call his name, it will be a stunner. Expect MacLellan to take a crack at shielding Grubauer from the expansion draft with a pick or more. If the Caps and Knights are unable to make a deal, Vegas will have a goalie that has the potential to be one of the league's best for their inaugural season.
Brett Connolly
In the 7-3-1 expansion draft strategy that MacLellan has already said he'll utilize, Connolly is a borderline case to be protected. He's in a club that includes Tom Wilson and Jay Beagle.
Seven years ago Connolly was the No. 6 overall pick in the 2010 NHL Draft. He's cobbled together a journeyman's career since then, going from Tampa Bay to Boston before joining the Capitals last summer as a free agent. The Caps got 15 goals and eight assists in 66 games for their money. He did not score a point in seven playoff games this season.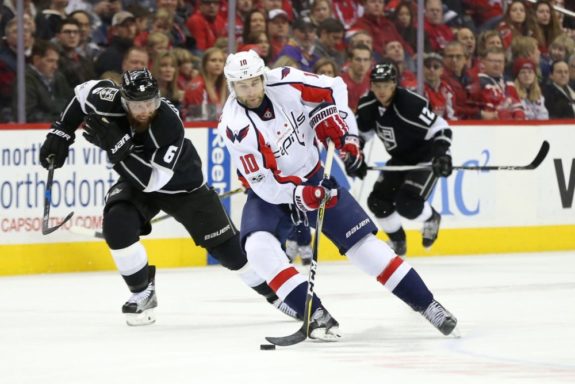 He didn't have a particularly remarkable season, but that doesn't mean Connolly wouldn't be a nice pickup for the Knights. He's the type of player that will be picked with the thought that a relocation to Las Vegas could mean a reboot for a once-promising career. I suspect the Golden Knights will be littered with players like that. If McPhee can look past his inconsistent play to this point and his discouraging injury history, maybe Connolly is able to become the player Tampa Bay envisioned in 2010.
Lars Eller
I think Lars Eller will be protected by the Caps. If he's not, blame age and blame money.
A team that has underachieved for as long as Washington has needs to change what it's doing. After a familiar second-round exit in 2016, the Capitals sent a pair of draft picks to the Montreal Canadiens to acquire Eller's services. This season Washington was bounced in Round 2 for the third consecutive year.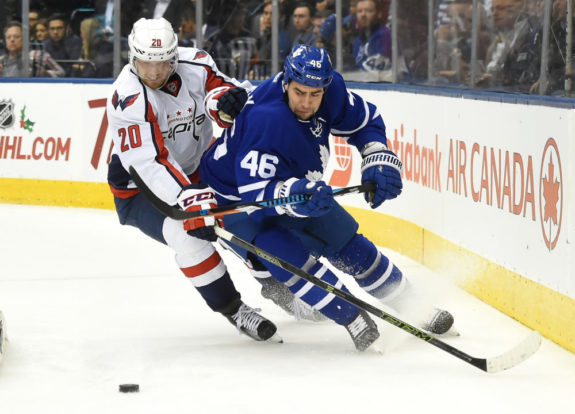 Eller is 28 years old and picking him up comes with a $3.5 million salary cap hit next season. Work ethic is a concern here, so McPhee may not be interested based on that alone. If he does elect to make Eller an addition, he'll get a versatile two-way forward whose biggest contribution is on the penalty kill.
Nate Schmidt
If Grubauer is unavailable, Nate Schmidt is the player I'd most like to see Vegas draft later this month.
The 25-year-old blueliner now has 200 NHL games under his belt and scored a career-high 17 points in 60 games this season. In March, head coach Barry Trotz offered that Schmidt's elevated level of play was making it difficult to determine who should be on the ice. He continued to make the most of his increased opportunities, shining during Washington's abbreviated playoff run.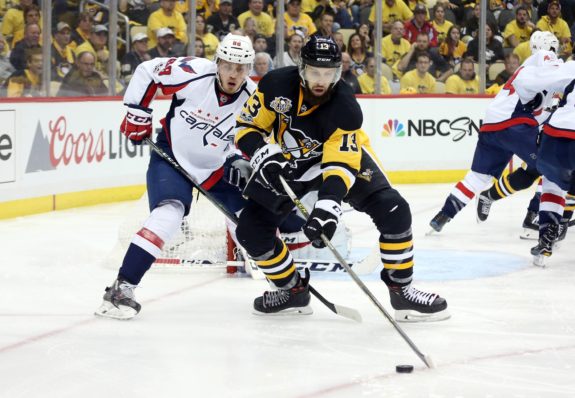 That 7-3-1 arrangement means Schmidt is getting left out of the Capitals' expansion draft plans. And it's unlikely he's getting picked over Grubauer. If a handful of things happen, though, McPhee may be able to add a defenseman with an upward trajectory who's ready to eat up the minutes with a new opportunity.