Every sports fan loves when their country excels in international competition, and every hockey fan especially loves it when their country excels in the World Juniors. It seems that in nearly every tournament, there are always a few players who stand out more than others. One of the best recent examples of that is the play of Benjamin Conz in 2010. Prior to his outstanding performances in that tournament, most hockey fans in North America had never even heard of him. Well, that all changed pretty quickly didn't it? In the WJC last year, Canadian forwards Marcus Foligno and Ryan Johansen stepped up big time. Before the tournament began, not many people saw that one coming. For the Americans, some would say that the play of Charlie Coyle and Chris Kreider was a bit of a surprise as well. There's really no way to guarantee which players will rise ahead of their competitors, and there probably aren't too many psychics out there that would bet much money on it. However, since it doesn't hurt to try, here are five players to watch in the 2012 IIHF World Junior Championships:
Mark Scheifele is the perfect definition of a late-blooming star. Scheifele is currently starring for the Barrie Colts of the Ontario Hockey League, where he has 30 points in 17 games. The Winnipeg Jets shocked many when they selected him seventh overall in the 2011 NHL Draft, but Scheifele excelled in the preseason. As a result, he made the opening day roster, and scored his first career NHL goal against the Toronto Maple Leafs. His regular season performance wasn't good enough to keep him in the pros, but the experience certainly showed him what he needed to improve on. With the Colts this season, Scheifele has been dominating, and because of that, he's almost certain to have a spot on Team Canada. It'll likely be on the first line, and it should be interesting to see how the Kitchener, Ontario native fares in his first World Juniors. In the 2011 World Under-18 Championships, Mark scored 6 goals in 7 games for Team Canada, and expect a similar performance in this tournament too.
Charlie Coyle was great for Team USA in the 2011 World Juniors, and he's expected to be even better this year. Coyle plays NCAA hockey for Boston University, and through 15 games, he has a solid 11 points. He was drafted by the San Jose Sharks in the first round of the 2010 NHL Draft, but was traded to Minnesota this past summer in the deal for Brent Burns. A cousin of former NHL player Tony Amonte, Coyle is one of the Wild's top prospects, and he is being expected to lead Team USA's forwards in Alberta. Coyle's a big, powerful skater who's great at using his size in the corners, and he also has a scoring touch around the net. At 6'2″, 207 pounds, Charlie's able to drive hard to the net, and sometimes it seems like he can create a scoring opportunity on every shift. In 8 games with Team USA in the 2011 WJC's, Coyle tallied 6 points, and overall played a well-rounded game. Coyle is a Weymouth, Massachusetts native who played on the championship-winning U.S. National Under-18 Team in 2009. He was also a member of the U.S. Under-18 Select Team that competed at the 2009 Ivan Hlinka Memorial Tournament. Clearly, Coyle has plenty of international hockey experience, and that can only help him and his Team USA teammates this year.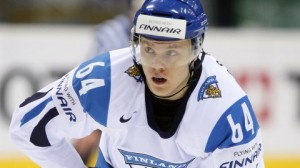 Mikael Granlund (Team Finland)
If you've never heard of Mikael Granlund before, you may want to take a look at this video. In last year's IIHF World Championsips, Granlund scored an absolutely filthy lacrosse style goal from behind the Russian net. On top of that, he displayed a quadruple-windmill celebration that was just as awesome. Granlund was a ninth overall selection of the Minnesota Wild in 2010, however, as you may have noticed, he hasn't played a single game for them yet. Due to Finland's mandatory military service requirements, Mikael will continue to play for HIFK of the SM-liiga for the remainder of the season. Right now, the Oulu native has a very nice 36 points in 28 games. Granlund is an incredibly skilled player that is likely to be a top-six forward in the NHL very soon. His brother Markus will join him on the WJC team in Alberta, but Mikael will likely put up more points than Markus. Both Granlund brothers will be interesting to watch, but from a certain video, you'll see that Mikael has the potential to pull off way crazier tricks.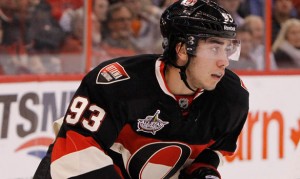 Mika Zibanejad (Team Sweden)
Mika Zibanejad is the latest offensive dynamo to come out of Sweden. Raised in Huddinge, Zibanejad was a sixth overall pick of the Ottawa Senators in the 2011 NHL Draft. He's mainly known for his impressive skill set and intensity on the ice, but his positive attitude and maturity make him a coach's dream. Mika started the year with the Sens, but wasn't able to prove that he could handle the regular season. Due to his lack of offensive production, he was sent back to Sweden to play for Djurgårdens IF of the Swedish Elite League. Zibanejad is very close to being NHL ready, and he'll love the opportunity to return to North America in the World Juniors. He'll be looked at as a leader on the Swedish squad this year, and if he's able to put up points for them, Sweden should be able to contend for a medal.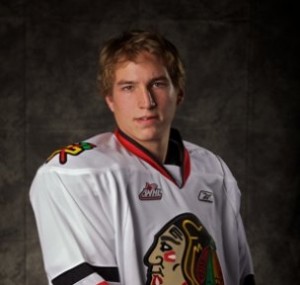 Sven Bartschi (Team Switzerland)
Whether you prefer Bartschi or Baertschi, Sven is still looking like a future NHL playmaker. A 13th overall pick of the Calgary Flames, Bartschi currently has 52 points in 22 games for the Portland Winterhawks of the WHL. Of those 52 points, 40 of them have been assists. While Bartschi tends to pass more often than he shoots, he'll be looked at to rack up the goals for his Swiss team in this year's WJC. Many people are calling him the next Nino Niederreiter, but that's too easy of a comparison to make, and it's not all that accurate either. Simply put, Nino's a natural scorer, but Sven's a natural passer. Bartschi will probably need another season to develop before he's a full-time pro, but he's definitely getting close. He'll still need to bulk up a bit before he's ready for the physicality of the pro game, however, the skill's already there. Unfortunately, you might not see that much of him in the World Juniors, as the Swiss aren't expected to get very far in the tournament this year. But lucky for Switzerland, if Bartschi catches fire early, other teams better watch out.
All five of these players have the potential to really light up the scoresheet. If they can live up to expectations in this tournament, hockey fans everywhere will have a chance to watch something truly special.