The Stanley Cup Final is just within reach, which serves as one more reminder of how Montreal Canadiens fans are missing out.
Granted, the Habs making it even this far this postseason would have been about as likely as Donald Trump becoming the Republican presidential nominee. It was always a possibility (apparently), but who saw it coming? Really?
With that in mind, not all is lost (up until the general election, anyway). Habs fans have plenty to look forward to. Well… five things, anyway:
5. A Rife-with-Optimism Offseason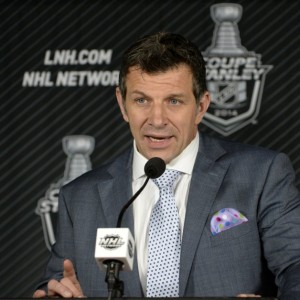 From a top-10 draft pick to a reasonable amount of cap space, the summer is looking pretty great for the Habs.
Assuming the Canadiens can lock down a top free agent, whether it's a Vadim Shipachyov out of the Kontinental Hockey League or a Kyle Okposo from off Long Island, Montreal will be in a great position to start the 2016-17 season… as long as they don't go after an Eric Staal from somewhere over the hill.
4. Prospects on the Verge of Making the Habs
The prospect picture is one of three ways the Habs are sure to better next season. Not counting the player they'll be drafting in June, the Habs have a bevy of near, if not completely, NHL-ready players who are a year older, including Sven Andrighetto and Daniel Carr, both of whom should be in contention for a roster spot come the fall.
That's perhaps the one positive to come out of Montreal's comically insane injury situation of 2015-16. The players who came up from out of the American Hockey League were thrust into a less-than-ideal situation and, for the most part, looked the part, starting with Mark Barberio. At the very least, they earned valuable NHL experience that they wouldn't have otherwise.
3. A Healthy Carey Price (and Rest of Lineup)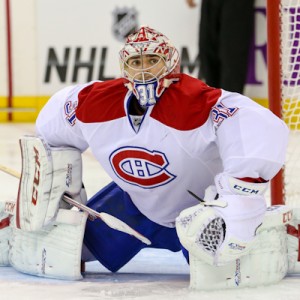 If the worst thing that can happen is the Habs won't be in a position to give any of those young guys playing time in the NHL, Montreal will be in pretty good shape. Well, physically in shape at least. Mentally, who knows?
One can go back and forth debating the merits of playing Montreal's promising prospects, in Montreal, regarding their development. However, if general manager Marc Bergevin is somehow able to fill all of the team's holes without turning the team into the St. John's IceCaps West (or slightly less East), power to him.
That only means he'll likely be eyeing a return to elite status for the team, starting from the net out with reigning Hart Memorial Trophy-winner Carey Price, who probably could make a case for a second consecutive title, despite only having played 12 games. Just look to the other 70 for proof.
2. An Up-for-Grabs Atlantic Division
Sure, a second Atlantic Division title in three years for Montreal would largely come as a result of head coach Michel Therrien leaning on Price harder than a child prodigy, fresh off skipping a few grades, all alone on the wall of a high-school dance.
And, obviously, that wouldn't really be utilizing the full potential of the Habs as a team. However, the point is, if the Habs choose to go down that route, it's already proven to be a somewhat-successful (but inherently flawed) strategy that gets them comfortably into the playoffs (only to eventually suffer an embarrassing, final elimination defeat).
Look at the Florida Panthers as proof, who won the title this year despite missing the playoffs in 2014-15. Really, the entire division seems to be in a constant state of flux, with the only certainty since division realignment being the Tampa Bay Lightning ending up in second place… and the Toronto Maple Leafs dropping one spot each season. Even with (presumably) Auston Matthews, it's not a stretch they keep the trend going after finishing in last place last year.
If you need further proof of a potential rebound season, look to the last time the Habs themselves missed the playoffs in 2011-12. The next lockout-shortened season, they captured the Northeast Division. Granted, they had just selected Alex Galchenyuk, who helped the Habs right off the bat. But, hey, he's an even better player now.

1. Alex Galchenyuk at Center (of a Legitimate Top Line)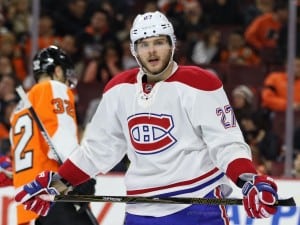 Granted, there's always a chance, when it comes to Alex Galchenyuk, that he won't be put at center by Therrien. But it's come to the point, after he scored 16 goals in his final 22 games this season and 30 overall, that the head coach would have to think up a pretty good excuse not to, and we're talking something he would have to come up with while under the influence of something extremely potent.
So, in all likelihood, barring injury (knock on wood), or, you know, David Desharnais looking extra good in practice one day and Therrien taking notice, fans can look forward to Galchenyuk centering the top line for the entire year.
Not only that, but fans can look forward to a legitimate top line, that featured two 30-goal scorers (Max Pacioretty) and a winger who was on pace for virtually that same amount (Brendan Gallagher) before injuries shortened his season.
The Habs may have had trouble finding the net overall, but boasting three 30-goal scorers is something even the Presidents' Trophy-winning Washington Capitals weren't able to accomplish. Granted, Alex Ovechkin pretty much made up the difference… but the fact is only one playoff team managed the feat (Dallas Stars).
If we're being honest, so too did the Boston Bruins, which doesn't really bode as well for Montreal, seeing as they didn't reach the postseason for the second-straight season. But, hey, that's perhaps one more thing to look forward to: Boston heartbreakingly missing the playoffs once again.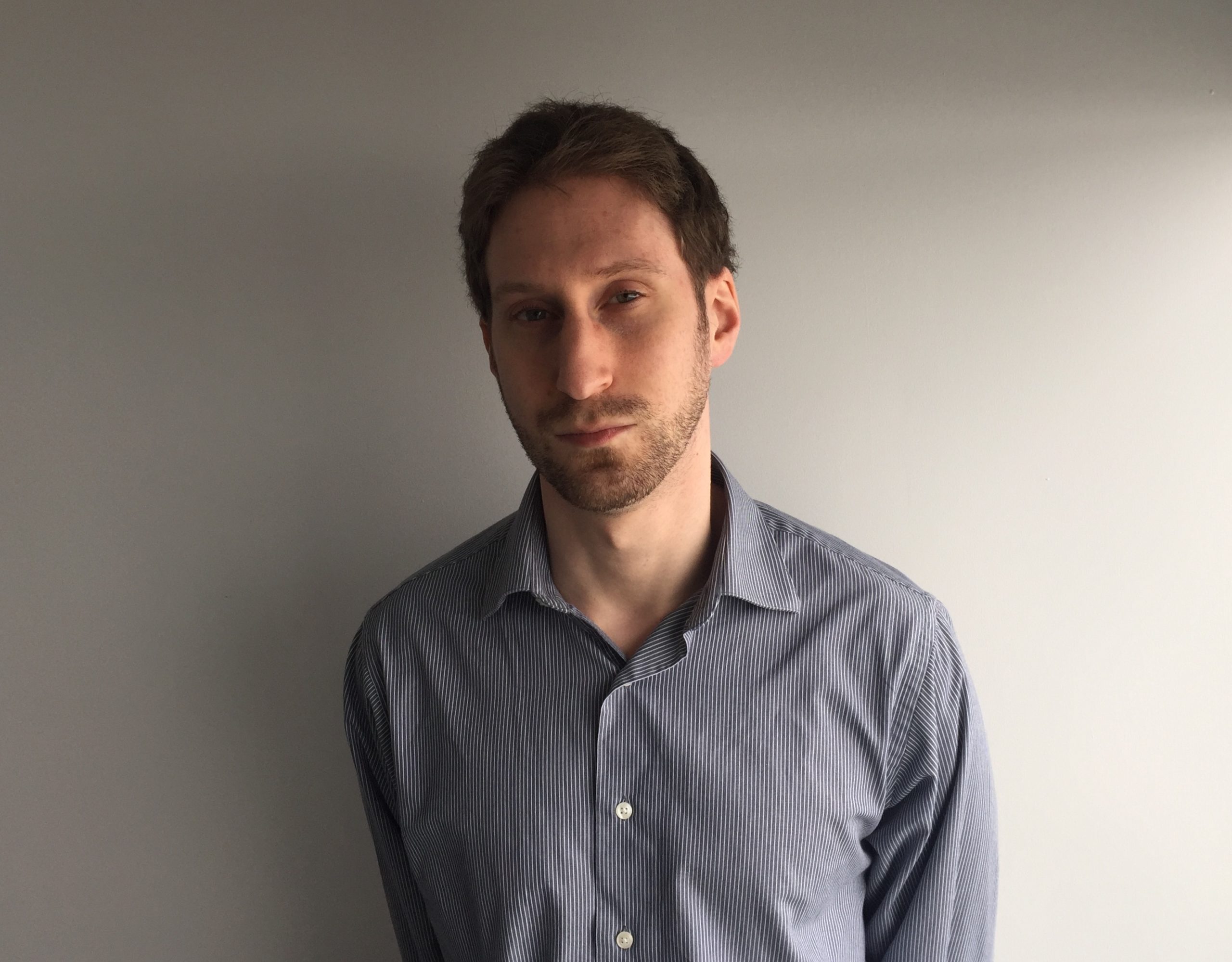 After 10 years of writing hockey, Ryan decided it was as good a time as any to actually join The Hockey Writers for the 2014-15 season. Having appeared as a guest on such programs as CBC Radio One's Daybreak, Ryan has also written for the Montreal Gazette and Bleacher Report and worked for the NHL itself and his hometown Montreal Canadiens. He currently writes about all things Habs for THW, with it being a career highlight for him to have covered the 2021 Stanley Cup Final as a credentialed member of the press.