The Ontario Hockey Association Junior A Series, the top Junior A league in the country, is ready to kick off their 1965-66 season. Here is a look at the teams and their prospects in the order they'll finish, as predicted by junior hockey expert Frank Orr of the Toronto Star.
Niagara Falls Flyers (Boston Bruins)
Can anyone dethrone the defending Memorial Cup champions?
The Flyers followed up their Memorial Cup victory last spring with major off-ice changes. Long-time owner Hap Emms, who held down the general manager's post as well, moved up to the Boston Bruins of the NHL as their new GM. That meant that long-time coach Bill Long took on the general manager portfolio, as well as remaining behind the bench. That likely won't affect the on-ice product, as the Flyers lost only five players from last year's powerhouse. The only critical loss appears to be in goal, where both Bernie Parent and Doug Favell, who would have been a number one goalie on most junior teams, have graduated to the pros.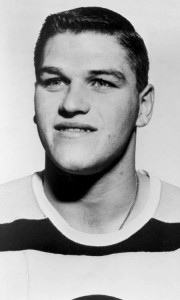 Between the pipes will be Bob Ring, 19, and Dunc Wilson, who is only 17. Ring, who is from Winchester, Massachusetts, played Junior B with Stamford last season. He was called up from the Niagara Falls suburb for one game with the Flyers. Wilson also saw a brief stop in the junior A ranks with Oshawa, but spent most of the season with Toronto Red Wings of the MTHL.
Niagara's defence is the league's best. They are led by veterans Gilles Marotte, John Arbour, Dave Woodley, Rick Ley and Guy Allen.
The top forwards are Derek Sanderson, Jean Pronovost, Don Marcotte and Bud DeBrody. Sanderson and DeBrody give the Flyers the best one-two centre ice punch in the league.
The Flyers should manage to lead the OHA once again, if they get the goaltending.
Peterborough Petes (Montreal Canadiens)
The Petes are not far behind the Flyers, and boast the best first line in all of Junior hockey with Andre Lacroix, Danny Grant and Mickey Redmond. All three have 40-goal potential. Lacroix led the OHA in assists last year with 74. He added 45 goals to total 119 points, second best in the league.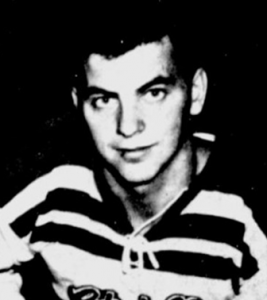 John Vandeburg is the best of the returning defencemen, but he has also been working out on left wing, and may see more action there. Dan Sharp, tough guy Billy Plager (youngest of the Plager clan) and Drake Jopling give the Petes a solid defensive supporting cast.
The Petes received goalie Fern Rivard from the parent Montreal Canadiens. He was with the Junior Habs last year, but coach Scotty Bowman wasn't happy with Rivard's work in the playoffs and arranged for him to move to Peterborough.
Montreal Junior Canadiens (Montreal Canadiens)
The Junior Canadiens have one of hockey's brightest young coaches in Scotty Bowman. They also have a high level of speed and skill, and a couple of prized rookies. They could challenge their organizational rival Peterborough.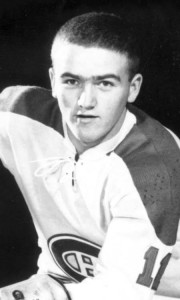 Nineteen-year-old Jacques Lemaire is the top prospect in the Montreal organization and Bowman will lean heavily on him this season. Lemaire scored 25 goals last year with the Baby Habs and all indications are he is ready for a huge season this time. Lucien Grenier, Norm Ferguson and American Larry Pleau are dependable forwards who should provide decent firepower. Young Christian Bordeleau, who is 17, is on the smallish side but looks like he might be a keeper.
Montreal boasts two of the best junior defencemen in the country in Carol Vadnais and Serge Savard. Vadnais is so speedy and skilled that Bowman has no qualms about using him up front.
The Baby Habs might be a tad weak in goal, with Ted Ouimet looking like he has won the starting job. Ouimet spent most of last season with Noranda of the NOHL, but did see action in five games late in the season with Montreal.
Toronto Marlboros (Toronto Maple Leafs)
The Marlboros are only one year removed from their Memorial Cup win in 1964, but they will be in tough to make a long run at it this time around. Injuries and players graduating to the pros have depleted the ranks.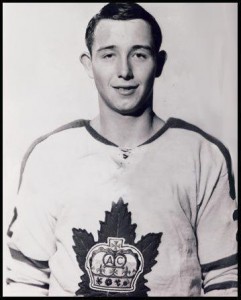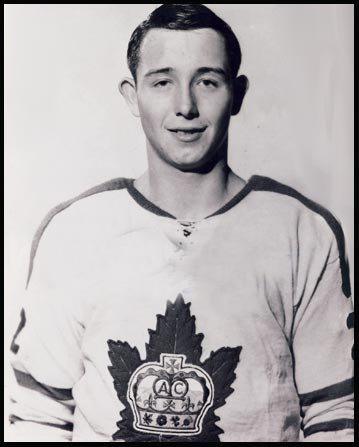 The Marlies have a new man behind the bench this year. Last year's coach Jim Gregory has moved up to general manager, and former Leaf hero Gus Bodnar replaces him.
In goal, Al Smith looks to be the number one man. He played Junior B with Neil McNeil Maroons last year. Duffy Lewis will be the backup.
Toronto could have one of the best defensive units in the OHA with Jim McKenny, Doug Dunville, Brian Glennie and young Brad Park. Park has been a surprise at training camp and may be a diamond in the rough.
Up front, the Marlboros would be much happier if injured Barry Watson and Wayne Carleton were healthy. Carleton is touted as one of the Maple Leafs brightest prospects. After scoring 42 goals in his rookie junior A season two years ago, Carleton managed only 15 games last season due to knee woes, and is suffering from the same problems early this year.
The Marlies will rely on Mike Corrigan, Gerry Meehan and Mike Byers for the bulk of their offence. If family blood lines count for anything, Jim Keon and Brent Imlach could be key contributors as well.
Oshawa Generals (Boston Bruins)
Bobby Orr. With the Generals, it all begins and ends with the 17-year-old wunderkind. The Parry Sound native is entering his fourth season with the Generals, having already set scoring records for defensemen in each of the last two seasons. The kid can do it all and what's really bad news for the rest of the OHA is that he has grown three inches, to six feet, and now weighs in at 180.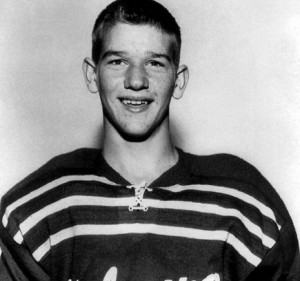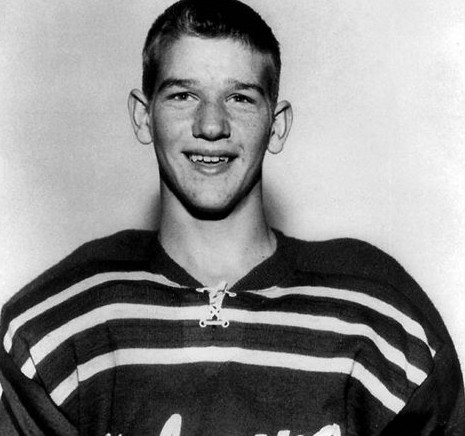 After Orr, things aren't quite so bright for the Gens. Barry Wilkins lends defensive support to Orr, but after him, the blue line corps is thin.
Danny O'Shea, Wayne Cashman and Bill Little are the best of the forward group. Sixteen-year-old Brian Morenz was a surprise addition after a strong camp. There isn't a lot of depth up front for the Gens, and they could really use a surprise or two, as goals could come at a premium.
In goal, it's Ian Young. Young was outstanding in training camp after a solid year with Junior B Whitby last year. Dave Gavel is the likely backup.
Bep Guidolin is the new Oshawa coach, taking over from Jim Cherry.
Kitchener Rangers (New York Rangers)
The Rangers have been out of the playoffs the past three seasons but optimism reigns supreme in Kitchener this year. A new man behind the bench in Wally Kullman, who replaces Butch Martin, is only part of the reason for the bright outlook. The Rangers have some good kids who look ready to break out this year.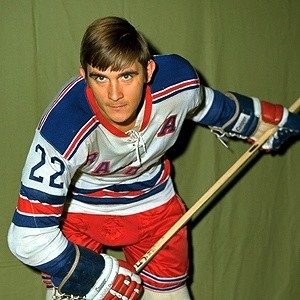 Kitchener's main problem will be goal production. Sandy Fitzpatrick, who scored 50 times last season, has gone on to the professional ranks. There are three youngsters, two 17-year-olds and one who is only 16, who give the Rangers abundant hope.
Walt Tkaczuk, 17, will be the Rangers number one centre. He is a superb playmaker, and has great hockey sense. Also 17, Jim Krulicki shows a lot of promise on the right wing. Don Luce, 16, looks to be the second line centre.
The Rangers have some good defensemen in Randy Legge, Claire Alexander, the Kannegeisser brothers, Gord and Sheldon, and John Barber.
In goal, last year's regular, John Voss, returns. With a year of Junior A under his belt, Voss looks to improve on last season's 4.86 goals-against average.
Hamilton Red Wings (Detroit Red Wings)
If nothing else, things will be very interesting in Hamilton this season. That was guaranteed when the Red Wings hired colourful Rudy Pilous as coach and general manager. Pilous, who won a Stanley Cup with Chicago in 1961, has been in the Toronto organization the past couple of years, but took the Hamilton post to be closer to his family in St. Catharines.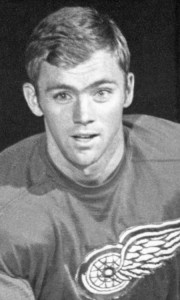 On the ice, the Wings are a young, swift-skating outfit. What these kids lack in experience, they will make up in enthusiasm. On the forward line, there aren't any budding superstars, but there is some talent there. Goals should be supplied by Freddie Speck, Ed Hatoum, Gary Marsh, Sandy Snow and Nick Libett.
Peter Mahovlich, Frank's younger brother, has some potential but lacks his sibling's explosive speed and powerful shot. He has great size, however, and if he ever finds his coordination, he could be something special.
On the blue line Bart Crashley (and has there ever been a better name for a defenseman?) is the veteran leader. Jim Niekamp is the next best man back there, with young Rick Smith, 17, fitting in well after a good training camp.
The youth movement continues in goal with 17-year-old Gerry Gray, who hails from nearby Brantford. Gray comes to the Wings from the Hamilton Bees of the NDJBHL. Quebec native Roger Lalancette made the Red Wings after playing with St. Jerome of the Quebec junior league and he will back up Gray.
St. Catharines Black Hawks (Chicago Black Hawks)
It's likely that no OHA team has been hurt by graduating pros as badly as the Black Hawks. They lost 139 goals as Ken Hodge, Brian MacDonald and Wayne Maki moved up in the Chicago system. There aren't many forwards on the horizon to take up the slack.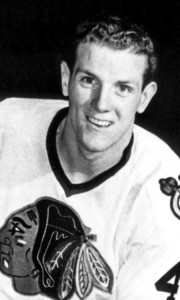 That's not to say that there aren't quality players here. A couple of 20-year-olds in Doug Shelton and Ken Laidlaw will provide most of the offence. Richie Bayes 17, showed good potential in camp, and winger Steve Latinovich, 18, of  nearby Port Colborne, was picked up in a trade with Peterborough.
The Hawks have two solid veterans on defence in Paul Terbenche and Tom Reid. Other than Barry Salovaara, 17, there isn't much to crow about on the blue line.
The goaltending duties will be split between Junior A rookies Larry Holmes, 19, and Peter McDuffe, 17. Holmes was with the Junior B Picton Merchants while McDuffe played for St. Catharines' Junior B affiliate St. Catharines Falcons. He got into two games with the big club, splitting a win and a loss.
London Nationals (Toronto Maple Leafs)
The Nationals are the new kids on the block in the OHA, beginning their first year in the league. Their affiliation with the Toronto Maple Leafs should guarantee a solid base, and Jack McIntyre gives them good leadership behind the bench.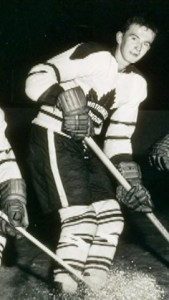 Coming out of camp, the Nats look to be a very young squad who will be offensively challenged.
The four best players on this team should be centres Walter McKechnie and Neil Clark, defenseman Jim Dorey and goalie Rocky Farr.
McKechnie is a tall, gangly kid who will be playing in his home town. Clark was transferred to the Nationals by the Leafs from the Marlboros and will be given a heavy workload. He is expected to be one of London's leaders.
Dorey comes to London from the Niagara Falls Flyers. The Kingston native is a big, mobile defenseman who should thrive on the extra work McIntyre will be giving him.
Farr, whose given name is Norman, is on loan to the Nationals from the Montreal organization. He played 11 games with the Baby Habs last year.
Retired police detective, involved in hockey at all levels for over 50 years. Member of Society for International Hockey Research and presently a video analyst for the leader in advanced hockey analytics (we work exclusively for 2 NHL clubs, and provide advice on an ad hoc basis to many other clients). Currently the Assistant General Manager for the Pelham Pirates of the Greater Ontario Junior Hockey League. Previously owned the Faceoff computer hockey simulation and also provided all player ratings for the EA Sports series of NHL computer games from the late 90's into the mid 2000's.