If one were to write a book about the 1964-65 season, the chapter on the Montreal Canadiens would have to be titled "Return to Glory'.  What started out as a trying season turned into a triumph as the Canadiens overcame injuries and adversity to capture their first Stanley Cup since 1960.  That four-year drought was entirely unacceptable in the land of the fleur-de-lis.
Hope and questions
The season began with abundant hope for management, but trepidation among the fan base.  The Habs boasted strength down the middle in centres Jean Beliveau, Henri Richard and Ralph Backstrom, solid defence in persons of Jacques Laperriere and J.C. Tremblay, and new-found goalkeeping stability after Charlie Hodge came out of nowhere in 1963-64 to post an all-star calibre season.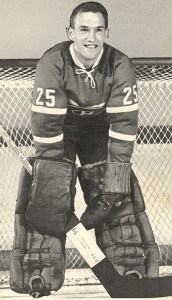 Fans worried that Hodge was a one-hit wonder, worried that there wasn't much depth on defence, and worried that some of the young players being brought along were neither big enough nor fast enough to withstand the rigours of NHL competition.
New general manager
Adding to their concern was that fact that 71-year-old Frank Selke was retiring as general manager.  Selke was the architect of the Canadiens five-straight Stanley Cup run that ended in 1960.  He was replaced by little-know Sam Pollock.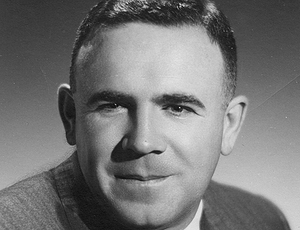 Right from training camp and into the early season, Habs followers' fears seemed well-founded. Hodge was not particularly sharp in training camp and there was strong sentiment to replace him with veteran Gump Worsley.  Pollock and coach Toe Blake resisted that temptation, sent Worsley to Quebec of the AHL and stuck with Hodge.
Injuries slowed key pivots
Early on, the vaunted Montreal centre strength was decimated by injuries to Beliveau and Richard. Beliveau suffered knee woes, while Richard sustained a nasty groin injury, the kind that bothers an athlete long after the fact.  Canadiens' offence struggled without their two most capable offensive producers.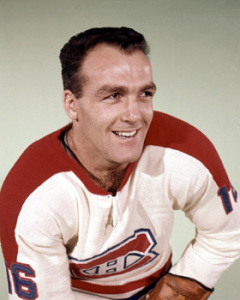 Adding to the forward line woes was the loss of dependable left-winger Gilles Tremblay, who broke his leg and was lost for the season.  Tremblay's career seemed to be in doubt, so severe was the injury.
Rookie blueliners blossomed
The Canadiens' relatively youthful defence also seemed to take its time finding its game.  Two rookies were introduced to the unit, 28-year-old Ted Harris and Jimmy Roberts, 24.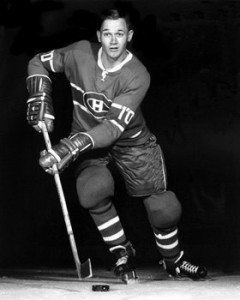 Harris was a nine-year minor league veteran who had been traded to the Montreal organization by Springfield of the American Hockey League in June of 1963.  A big, burly, bruising type of rearguard, he added a dimension that Pollock felt the Canadiens had been missing on the back-end.  Namely, he was mean and fearless.  Opposing forwards learned that they must keep their heads up with Harris on the ice.
Roberts, 24, was used both on defence and up front.  He is an all-purpose sort of guy who proved to be adept on the blue line or filling in up front and especially on the penalty kill.  Again, Pollock saw a need for this type of player and Roberts filled the bill perfectly.
Backstrom, Provost had rebound seasons
As the season wore on, Beliveau and Richard returned to health and suddenly the team started to come together.  Richard especially was an offensive catalyst when he returned, but the two men who held things together were centre Ralph Backstrom and right-winger Claude Provost, who had the finest all-round season of his career.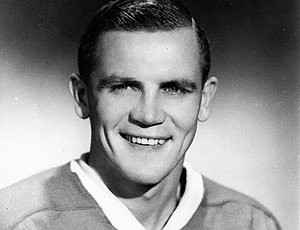 Backstrom, rebounding from an awful 63-64 season in which he managed only eight goals, fired 25 this season and gave Montreal perhaps the best third-line pivot in the league.  Provost single-handedly neutralized Chicago superstar Bobby Hull all season and again in the Stanley Cup final, and was, according to many observers, the best right wing in the game.  Add to that, he led Canadiens in scoring with 27 goals, 37 assists for 64 points.
December trade lands Duff
Perhaps the key move that Pollock engineered took place just before Christmas when he engaged in what then seemed like a rather innocuous transaction with the New York Rangers.  Pollock sent winger Billy Hicke, who had finally worn out his welcome in Montreal and was playing in the AHL, to the Rangers for disappointing forward Dick Duff.  Duff had been one of the key players acquired by New York from Toronto in the February 1964 trade that saw superstar Andy Bathgate go to the Leafs.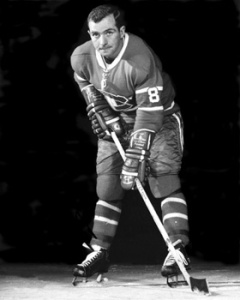 Duff put up modest numbers for Montreal, scoring nine goals and adding seven assists in 40 games.  However, he fit in perfectly with Beliveau and right-winger Bobby Rousseau to lend stability to what became the Habs' first line.  He scored nine points in 13 playoff games, including a couple of key goals in the final series against Chicago.
The Canadiens started to roll after Christmas and built momentum as the end of the regular schedule neared.  Blake, ever the mastermind, rested players strategically, using recruits from the minors and even brought Gump Worsley back from Quebec when Hodge faltered.  Montreal finished second, unable to overtake first-place Detroit.  But the Habs went into the playoffs relatively healthy and well-rested.
Beating Leafs "sweet revenge"
Montreal exacted some revenge on defending champion Toronto by eliminating them convincingly in six games in the semi-final series.  It would have been less had it not been for the work of Toronto goalie Johnny Bower, who stole at least one game all by himself.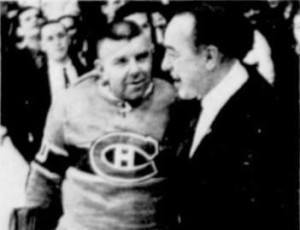 Worsley took over in goal from Hodge for Montreal and gave the type of goalkeeping needed in playoff hockey.
That pitted the Canadiens  against the Chicago Black Hawks, who upset the Detroit Red Wings in the other semi-final match-up.
Habs take Cup in seven games
It took Montreal seven games to capture the Cup in a series in which the home team won every game.  Beliveau, finally at full strength, was a force.  He kept Chicago's star centre Stan Mikita completely off-balance and provided the leadership and offence only the great ones can.  He was awarded the first Conn Smythe Trophy as the Most Valuable Player in the playoffs.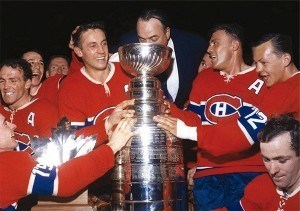 Worsley, banished to the minors for much of the season, overcame what was thought to be a season-ending leg injury to shut out the Hawks in game seven for his first Stanley Cup.
Duff fired key goals in the final two wins to keep his well-earned reputation as a "money-player" solidly intact.  Richard had seven goals and 11 playoff points and drove the Chicago defence crazy with his tireless skating and relentless forechecking.
The Canadiens were right where everyone thought they should be – back on top of the world.
What does the future hold?
Canadiens are well-positioned to hold onto the Stanley Cup for a long stretch once again.  The have the ultimate blend of youth and experience that is so important in the playoffs.
Goaltending
In goal, Worsley proved that he is still an NHL calibre goaltender, and he came up very large in the playoffs. Hodge seemed to suffer from confidence issues, especially in the post-season.
Montreal has some good kids on the farm, but none are ready to supplant Worsley or Hodge just yet.  The best netminding prospect has to be Cesare Maniago, 26, a former Leaf chattel who was picked in the 1961 draft from Toronto.  Maniago played the entire season on loan to the Boston Bruins organization for Minneapolis in the CPHL. He was named the league's Most Valuable Player and top goaltender and looks to be ready to make the jump to the big league.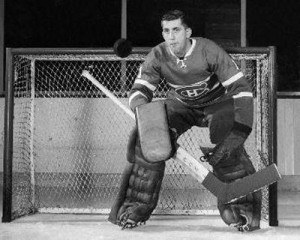 Gary Bauman tended the nets for Montreal's Omaha CPHL club and showed promise.  He is 24 and may still have some development ahead of him.
Defence
Montreal's defence is solid and young.  Jacques Laperriere is only 22 and looks like he could be one of the all-time greats.   He broke an ankle just before the playoffs, but should return in good shape next season.   Terry Harper is rounding into a very capable NHL rearguard at 24 and J.C. Tremblay, one of the best passing defenders in the league, is only 25.  Add in Harris, a virtual graybeard at 28, and Habs look set for a long time.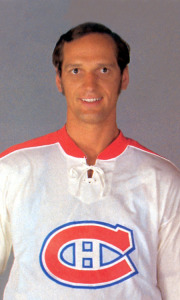 A couple of youngsters saw action this season and will no doubt assert themselves for consideration.  Noel Picard got into 16 games after spending most of the season at Omaha.  He has a mean streak a mile wide, and combines that with some offensive ability.  Bryan Watson, 21, spent most of the season with Quebec, but saw action in five NHL games.  He is a pesky sort, able to get under the skins of opposition players and is completely fearless.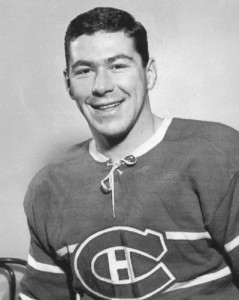 Montreal's top Junior A team, the Montreal Junior Canadiens of the OHA Junior A series, boasted two 18-year-olds that almost certainly have futures in the NHL  Serge Savard was used for almost 40 minutes a game on many nights by coach Scotty Bowman, and even earned a look at Omaha.  Carol Vadnais, another who can work on defence or up front, displayed poise and good offensive instincts and could have a future as a winger.
Forwards
Canadiens are well-stocked with good young forwards who will be able to put the puck into the net.  This year's team saw the debut of a couple of young wingers with outstanding futures.
Yvan Cournoyer, described by one writer as being like a water-bug scooting across a pond, already may be the NHL's quickest skater.  He has lots to learn, and needs to gain confidence on the attack. Cournoyer is only 20.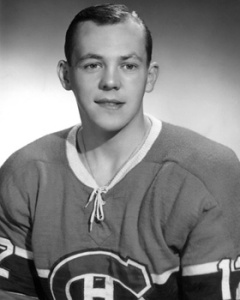 Claude Larose, 21, saw his first full NHL season after playing 25 previous games in a couple of earlier trials.  He potted a surprising 21 goals, but lacked discipline and wasn't adequate defensively.  While he out-scored Cournoyer in the regular season, he was replaced by the smaller, quicker winger in the playoffs, where Blake seemed to lose faith in Larose's game.
Montreal's best prospect in the AHL is Gordon "Red" Berenson, who spent most of the season with Quebec.  Berenson is 24 and scored three points in three games with Montreal while putting up 64 in the AHL.  He is a good-sized, swift skater with fine playmaking ability.  He took the unusual route of playing college hockey at the University of Michigan. Several clubs attempted to acquire him from Montreal in trade talks last summer.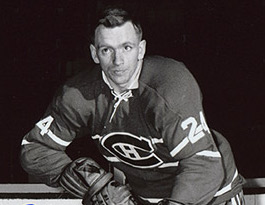 At Omaha, 20-year-old Andre Boudrias was the best looking potential NHL'er.  He's a smallish playmaking centre who scored 13 points in 14 games for Quebec while putting up 15-49-64 numbers in only 52 games at Omaha.  He also spent one game with Canadiens.
Garry Peters, 21, is also highly regarded.  The former Regina Pat scored 21 times in 43 games with Omaha, and had two assists in a 13-game trial with Montreal.
Best of the Junior Canadiens is 18-year-old Jacques Lemaire.  He is an exceptional skater with an explosive shot.  He had 72 points in 56 games for coach Scotty Bowman.
Montreal's other OHA team in Peterborough had three young forwards who seemed destined for the NHL at some point.  Andre Lacroix, 19, was quite simply the best centre in the OHA, scoring 119 points in 49 games.  The knock on him is his lack of size.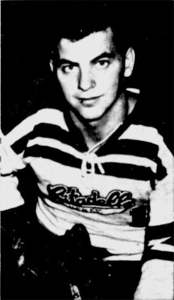 Lacroix's left winger, Dan Grant, also 19, had 106 points (including 47 goals) and showed an amazing touch around the net.  A 16-year-old by the name of Mickey Redmond is a quick skater with a booming shot.  He had 23 goals in what was already his second year of Junior A hockey.
Off-season
It looks like this summer should not be a particularly active one for GM Sam Pollock.  The Habs are well-stocked at every position, and it looks like Pollock might engage in only some minor tinkering.  Montreal fans can rest comfortably in knowing that their heroes are back on top and likely to stay there for a good, long time.