With ESPN releasing their yearly projections, members of Leafs Nation were sure to check on the Toronto Maple Leafs players and see what ESPN projected for this season. Every season, there are some that fans agree with and disagree with, so in this article, we will look at the top ones that fans can support and projections that the players can exceed.
Projections That Maple Leafs' Fans Can Agree With
Auston Matthews is the first Maple Leafs player to jump off the page on the ESPN projections. They have projected that he will score 99 points this season, which is a very favourable prediction for him. He will be coming to camp healthy and most likely be on a line with William Nylander and newly acquired Tyler Bertuzzi, so scoring 99 to 100 points is entirely possible.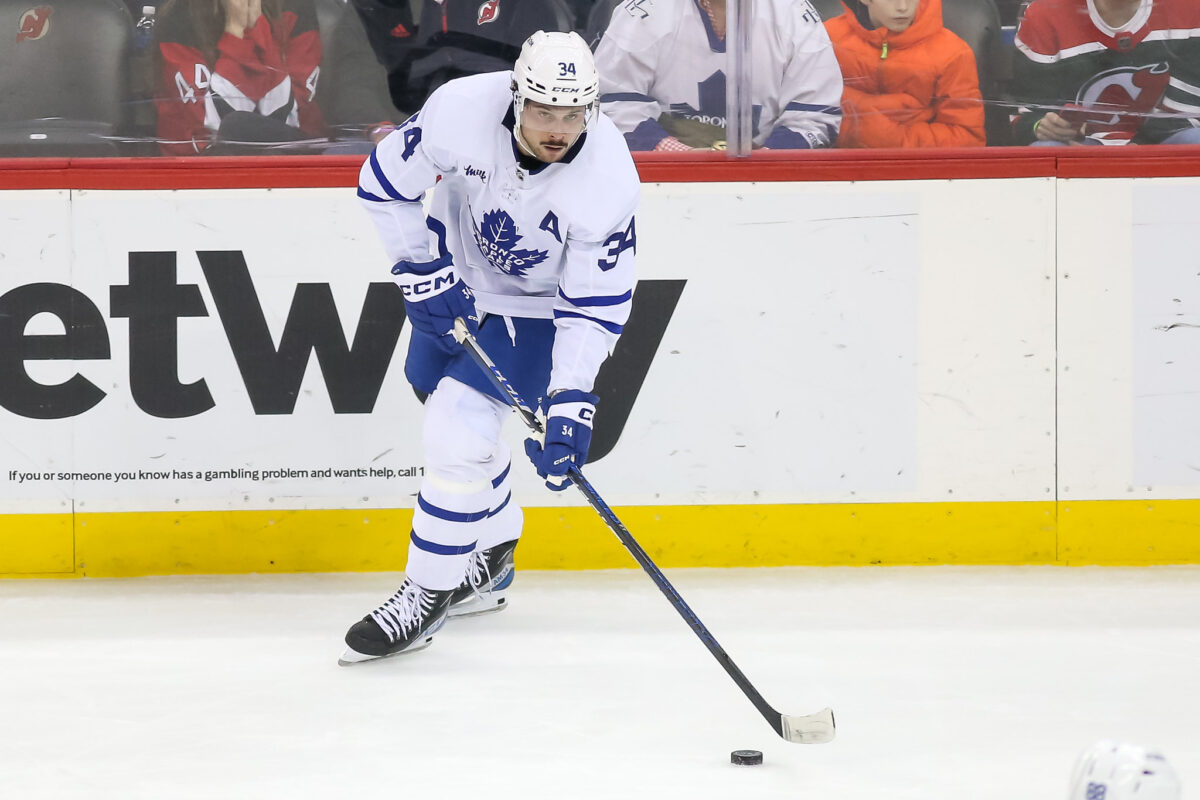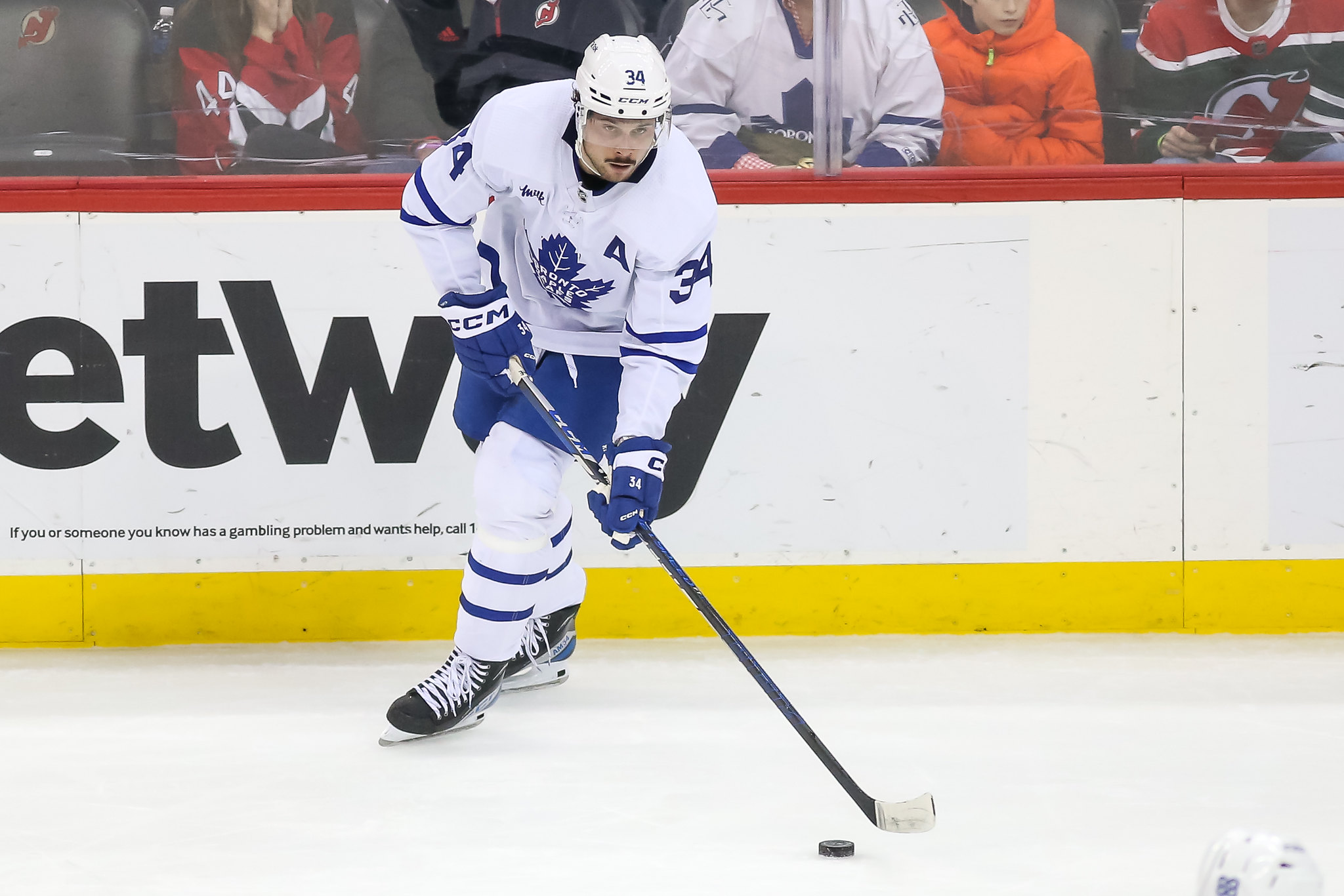 If we break down his 99 points a bit more, ESPN has him scoring 53 goals and 46 assists, which is nice for Leafs Nation to see. If Matthews can score 50 or more goals this season, he can get himself back in the conversation as one of the top goal-scorers in the NHL.
Now let's look at Mitch Marner; he is projected to score 102 points this season. Last season he tallied 99 points, so his scoring three more points this season is a fair projection. He could also have a new linemate this season; he could see time with newly acquired Max Domi and captain John Tavares. Domi and Marner played together during their time with the London Knights of the Ontario Hockey League (OHL), so their chemistry together should be something that head coach Sheldon Keefe capitalizes on early in the season. 
Related: 4 Maple Leafs Bold Player Predictions for 2023-24
The last two projections that Maple Leafs fans should be happy to see are Tavares and Morgan Rielly. Starting with Tavares first, they have him scoring 83 points this season, up from 80. Similar to Marner, Tavares collecting three more points this season is very possible. Especially if he is slated to play on a line with Marner, these two have very good chemistry together. They played together when he scored 47 goals in 2018-19, which is his career-high.
---
Latest News & Highlights
---
As for Rielly, his projection is very similar to his total last season. ESPN is expecting him to score 42 points, up from 41 last season. This is attainable for Reilly. Although it would be nice for him to score 50-plus points, 42 is better than nothing. Ideally, though, having your top offensive defenceman score more than 50 points in a season is the best scenario, especially for the Maple Leafs, who can often struggle with scoring outside their core four.
Maple Leafs Who Can Exceed Projections
The aforementioned Bertuzzi will be the first player that we talk about regarding exceeding their ESPN projections. They have him only scoring 58 points this season with the Maple Leafs. However, it seems to be almost a guarantee that he will be playing alongside Matthews both at even strength and on the power play.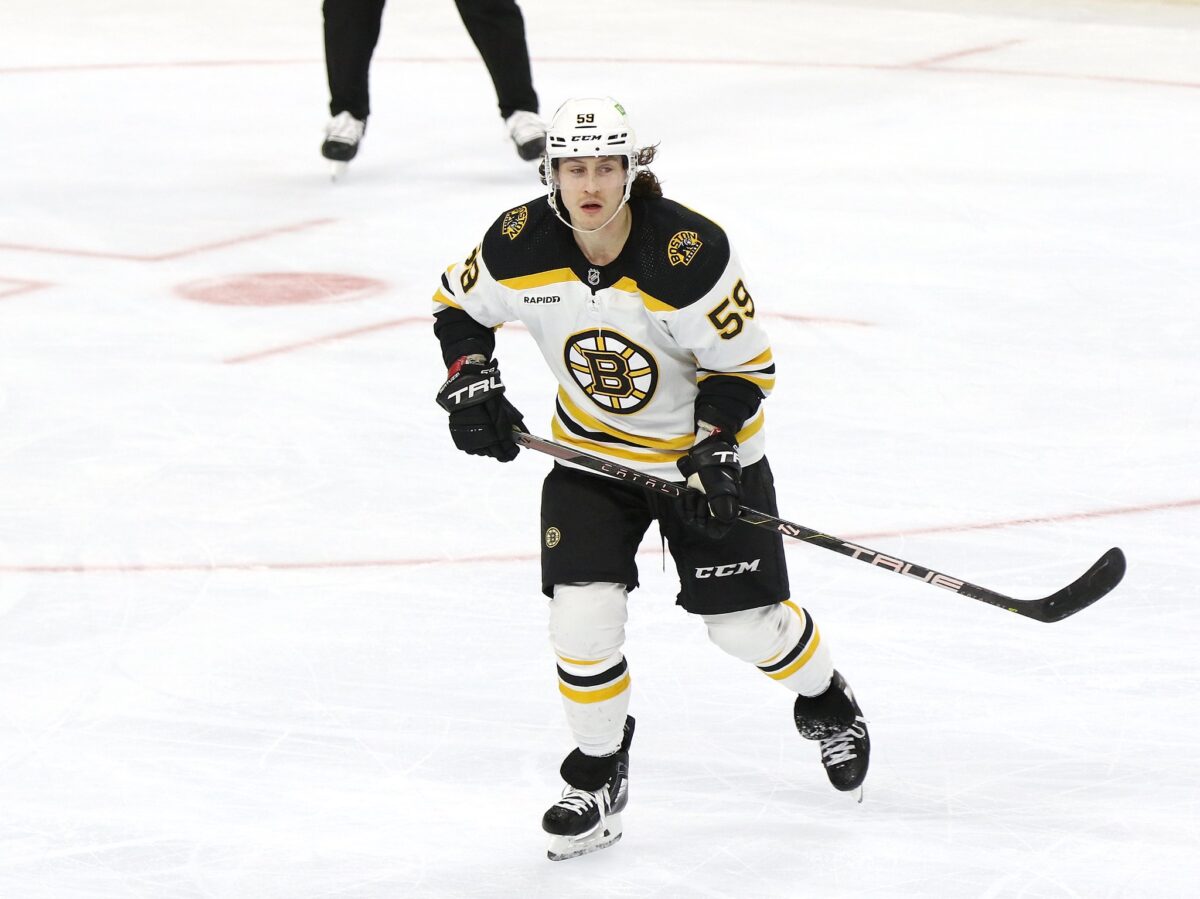 There is a chance that Bertuzzi doesn't exceed the 58-point total that ESPN has projected, but they have Domi scoring 58 points. This seems like they aren't taking into consideration that Bertuzzi's time on the ice will be higher per game as well as the linemates he will have. Therefore, it is safe to say he will be able to outscore the expected 58 points and could get up to 70 points this season. 
Another newly acquired player who made the list is John Klingberg. ESPN projects him to score 33 points this season. Now, there are two reasons why he should be able to exceed this projection. Firstly, he played for the Anaheim Ducks last season, which are significantly less skilled than the Maple Leafs. This is no disrespect to the Ducks; they have a great young core but are still a few years away from competing with the Maple Leafs and other top teams in the league. For Klingberg, this should increase his point production just with the players around him. Secondly, he will be a key factor in the Maple Leafs power play, which, with the addition of Bertuzzi on the top unit, could make them significantly better than they were last season, meaning his point production this season should exceed 33 points.
You May Also Like:
Some projections make sense but weren't discussed in depth in this piece. A few that come to mind are Nylander's 94 points, which seems like a very safe projection considering the season that he had in 2022-23 and that he wants to maximize his contract extension when he signs it. As for Ilya Samsonov, ESPN has him winning 29 games, up from 27 last season. He will be the clear-cut starter this season with Matt Murray on long-term injury reserve (LTIR); he will see the bulk of the workload, so winning 29 games is a good projection. Overall, all of these projections from ESPN should be exceeded by all the Maple Leafs players mentioned. So buckle up, Leafs Nation; this season could be a fun one.