The San Jose Sharks have had a busy offseason; however, there's still some business to be done. While quite a few players are entering the last season of their contract, one stands above the rest in terms of importance, Alexander Barabanov. The Russian forward has spent parts of three seasons in San Jose since being acquired from the Toronto Maple Leafs during the 2020-21 season. He's performed at a high level since the moment he became a Shark, however since he's already 29 years old and the team isn't likely to be competitive in the near future, management faces a tough decision regarding his future.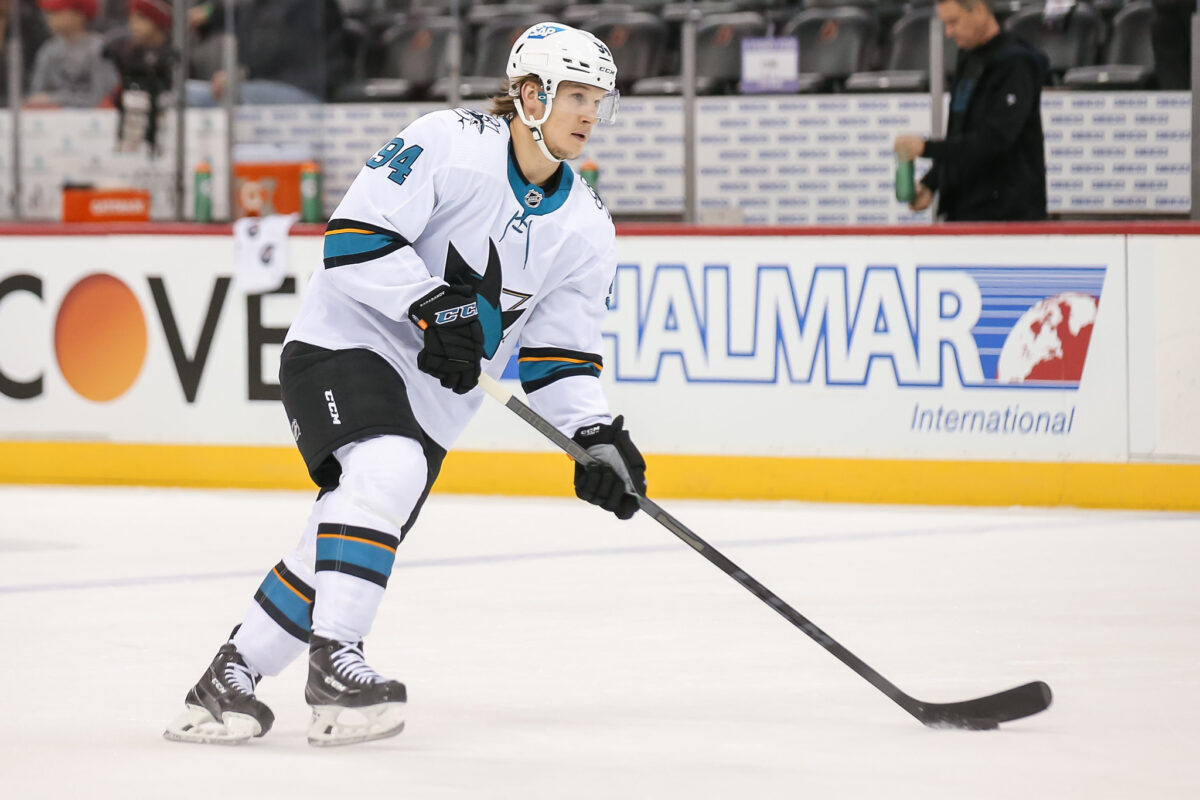 Fans would love to see him back in teal for the 2024-25 season, but there are a lot of questions surrounding the situation such as how much value can management get at the trade deadline? Also, how open is Barabanov to returning to San Jose compared to going to a contending team? These are questions that we likely won't know the answers to until we get closer to the midway point of the season, although there is a lot that we currently know about the situation. 
What Would a New Contract Look Like?
A player like Barabanov isn't going to be the type of guy who is likely to get a seven or eight-year deal at his age. At 29 years old, I would expect for him to sign somewhere between three to five years for his next contract. With that being said, he's likely to get a major pay raise. He's massively outperformed his $2.5 million average annual value (AAV), and he's certainly worth more than 3.4 percent of the salary cap given his high level of play since arriving in San Jose. Last season, he played 68 games and put up 47 points. If he had been able to play the entire season, he was on pace for roughly 56 points in 82 games. This number would put him on pace with players like David Perron, Pavel Zacha, and J.T. Compher all of whom have recently signed new contracts. Factor in the expected rise in the salary cap in coming seasons, it would be fair for Barabanov to command between $5-6 million per season if he signed an extension right now. 
---
Latest News & Highlights
---
Barabanov does have another advantage as well, if he waits until the mid-way point to make a decision then that salary number can increase drastically. It's becoming fairly common for a player to sign a new deal, and then immediately outperform that contract. The most extreme example of this would certainly be Jason Robertson of the Dallas Stars. Although he's not quite to that level, Barabanov would have the ability to do the exact same thing considering he's improving every year and will be one of the organization's top scoring options this season with Timo Meier and Erik Karlsson out of the picture.
If Barabanov can increase his scoring pace by even ten points, it could mean an extra million on the open market when that time comes. Even more so, if he were to be traded to a contender and perform at a high level, specifically in the playoffs, that could do even more for his stock, similar to Ivan Barbashev with the Vegas Golden Knights. Given all of these circumstances, Barabanov could likely bring his new contract's AAV to the $7 million range in the best-case scenario if he signs a deal at the end of the season either as an extension or on the open market. 
The Options for Management
It takes two to tango when it comes to contracts in the NHL. If Barabanov wants to stay, but Mike Grier decides that he's not worth the money based on where the team's currently positioned, he could still be on the move when all is said and done. Management will find themselves in a difficult situation, as he is exactly what any team looks for in a second-line winger. He can score occasionally, make plays, and generally just create chances in the offensive zone. If the organization's young players take drastic steps forward and the team performs better than expected, it would be a no-brainer to keep this type of player in the lineup. However, he'd also make the team better in a season where they are more likely to be at the top of the draft lottery than near a playoff position.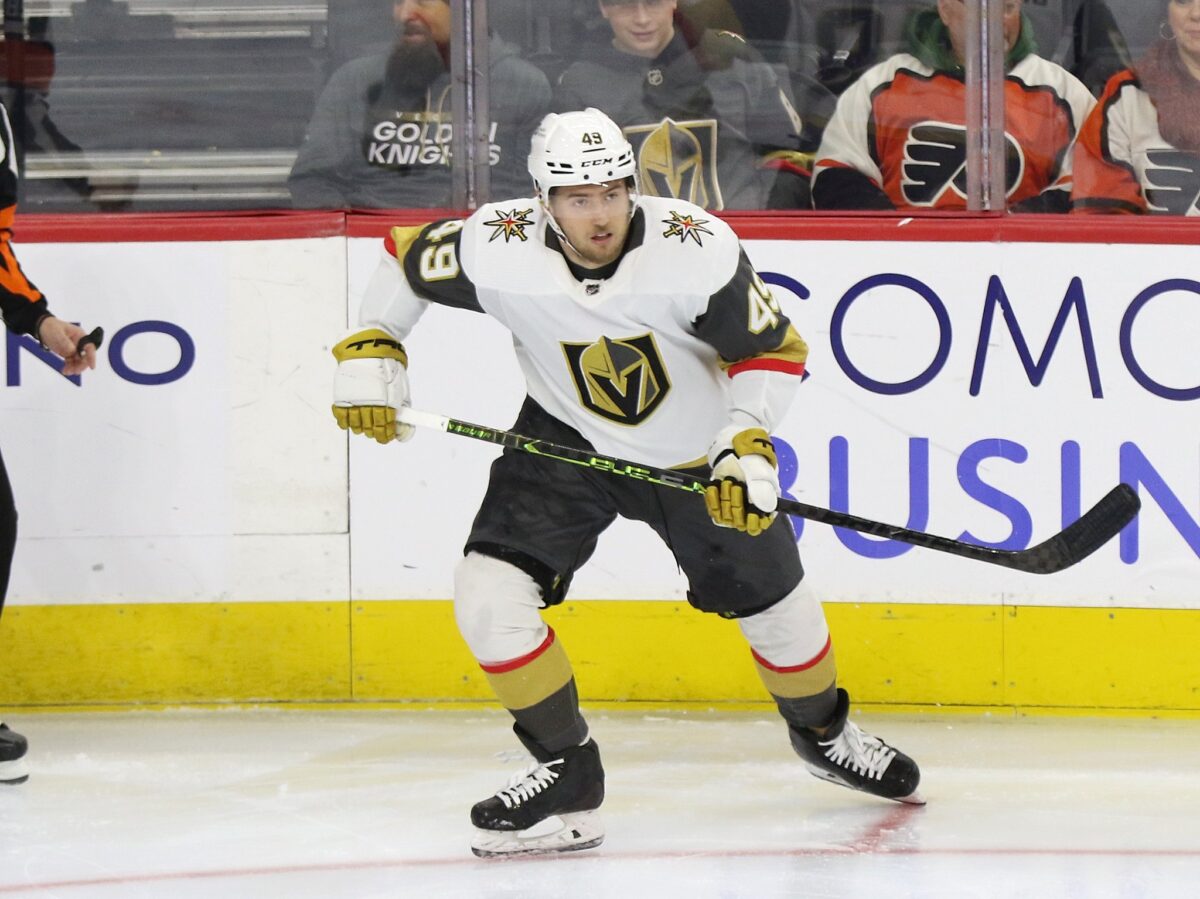 As I've previously mentioned, the Sharks need to keep building for the future and they may not have a more valuable trade asset this season than Barabanov. His small cap hit will allow him to fit onto nearly any team in the NHL, and his production could potentially fetch a first-round pick given the precedent set the past few seasons. If the Columbus Blue Jackets were able to get a first-rounder for Nick Foligno a few years back, it wouldn't be surprising if the Sharks were able to do the same with Barabanov. 
Related: Sharks Have Reason for Optimism in the 2023-24 Season
If the Sharks do decide to keep him, they'll be keeping one of their top scorers over the last couple of seasons but also committing to turning things around during his contract which is easier said than done with an aging core. If this attempt were to fail, it could set the organization even further back than they've been in recent years. 
The Sharks found a diamond in the rough when they traded for Barabanov just a few years ago. Now they find themselves in the difficult position of deciding his future with the organization. There truly isn't a wrong choice assuming things are done correctly, however, it's a decision that will affect the team for years to come.