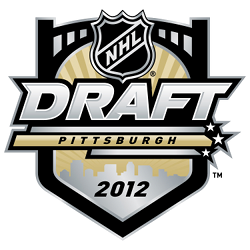 Now that the 2011-2012 NHL season has wrapped up, and the Los Angeles Kings have won the Stanley Cup, the next big event for hockey fans to look forward to is the NHL Entry Draft.
This year it will be hosted by the Pittsburgh Penguins at the CONSOL Energy Center on June 22 and 23. It's the first time the city has hosted the event since 1997, and the passionate Penguins' fans are sure to fill the arena with support.
Last year, the hockey world watched as the Edmonton Oilers selected Ryan Nugent-Hopkins first overall. This time around, there are a number of candidates to go first, and many of them will go on to have long, successful professional careers. Now, the question is who will be chosen in that position.
Will it be Nail Yakupov, the flashy forward from Sarnia? Or maybe it will be Ryan Murray, the consistent defenseman who has already played with and against NHL stars. Could it be Mikhail Grigorenko, the dynamic Russian? Maybe it'll be one of Alex Galchenyuk or Filip Forsberg, two great young forwards.
With those names in mind, here is my final mock of the season, my June 2012 NHL Mock Draft: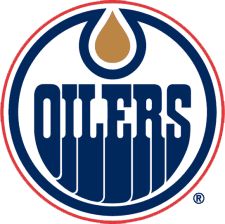 1. Nail Yakupov F (Sarnia Sting) (OHL)
Though it will be tempting for Edmonton to select a defenseman, the popular view of many is to select the best player available. Nail Yakupov is that player. He's a dynamic forward who has been compared to Alexander Ovechkin of the Washington Capitals, and Yakupov has a very good chance to be the kind of exciting player that Ovechkin currently is. Yakupov has made it well-known he would love to be an Oiler, and it would come as no surprise if Edmonton selects him first overall.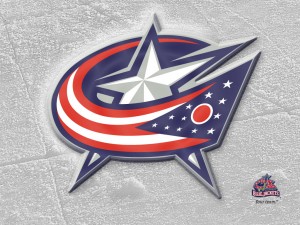 2.  Filip Forsberg F (Leksands) (Sweden)
This pick could end up changing the whole direction of the first round. Many believe Columbus will go with a defenseman in this position, and others think they may go with a forward other than Forsberg. While the Blue Jackets are certainly in need of defensive assistance, the need for a great young forward is higher. Forsberg is rated second overall by International Scouting Services, behind only Yakupov, and is widely considered to be the second-best forward available. As a result, he's taken by Columbus in this mock draft.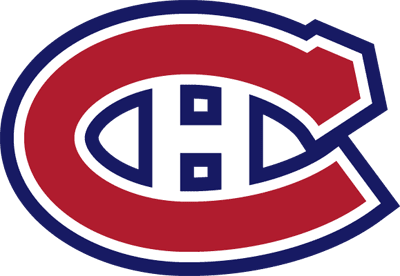 3. Alex Galchenyuk F (Sarnia Sting) (OHL)
Rumors have been flying across the hockey world regarding how Montreal is extremely interested in Galchenyuk, and for good reason. If he wasn't plagued by injuries this season, and had is entire draft year essentially ruined, many scouts say Galchenyuk could have legitimately challenged Nail Yakupov to go number one. That isn't the case now, but it goes to show how tremendous Galchenyuk was last season. There is extreme risk involved when drafting a player based on the previous year's performance, but there's a good possibility the new general manager, Marc Bergevin, will be willing to take that chance.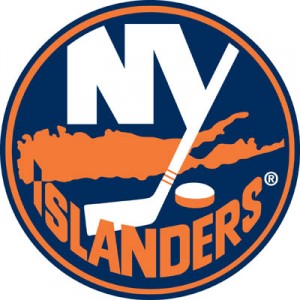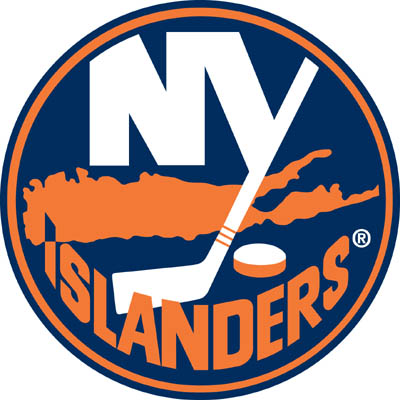 4. Ryan Murray D (Everett Silvertips) (WHL)
As odd as it may seem, Ryan Murray has a very good chance of falling outside of the top three spots. Fortunately for Islanders fans, he falls right into their laps here. Murray is the best defenseman available in this draft, and fits the needs of New York perfectly. A potential franchise defenseman who has experience playing against NHLers, Murray will be able to step into the Islanders lineup next season. He is the youngest captain in the history of the Everett Silvertips, and his leadership skills will help him make a quick adjustment to the pro game.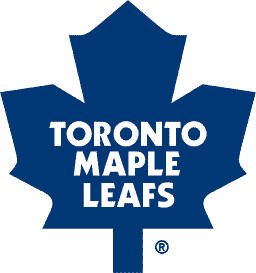 5. Mikhail Grigorenko F (Quebec City Remparts) (QMJHL)
Mikhail Grigorenko is a very interesting young prospect. He has the talent to go first overall, the potential to go first overall, and yet, he has almost no chance of being selected first overall. A combination of concerns about his commitment, desire, and work ethic all come into play here. NHL Central Scouting gave Grigorenko a final ranking of third, behind Yakupov and Murray. The Maple Leafs' general manager, Brian Burke, is rumored to be looking to select at least one of Yakupov and Galchenyuk, but if both of them are off the board, expect Grigorenko to be chosen by Toronto.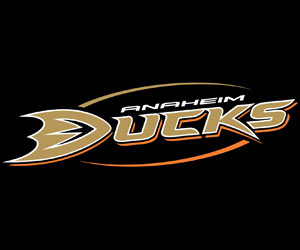 6. Mathew Dumba D (Red Deer Rebels) (WHL)
Dumba is another top prospect with questions surrounding his game. He was a favourite to go in the top three spots at mid-season, but has since slipped down draft rankings. He's known for his leadership qualities, and especially his open-ice hits, but there are concerns regarding whether or not he can translate his high risk/high reward style to the next level. He's a fun player to watch, and certainly has great potential, so it wouldn't shock me to see the Anaheim Ducks pick Dumba sixth overall.

7. Morgan Rielly D (Moose Jaw Warrors) (WHL)
Speaking of question marks, please welcome Morgan Rielly to the stage. Like many of the best young players available this year, Rielly had his regular season destroyed by an injury. He tore his ACL in November, and missed the majority of the season because of it. However, Rielly showed at the combine that his knee is perfectly fine now, so he doesn't fall too far in this mock draft. He's ranked very high on many rankings, and could end up going to Anaheim. I'll take my chances and say he gets this far, but I don't see this smooth-skating blueliner getting past the Wild.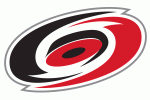 8. Teuvo Teravainen F (Jokerit) (Finland)
Teravainen is known as a highly skilled forward who excels on the big ice. He emerged onto the radar of the average hockey fan late this season, but since then, he`s rocketed up draft boards. NHL Central Scouting has him ranked second overall among European skaters in their final rankings. The thought of him teaming with Eric Staal and/or Jeff Skinner could create nightmares for opposing teams. Like Dumba, he's a high risk/high reward player, except the reward could be much higher with Teravainen.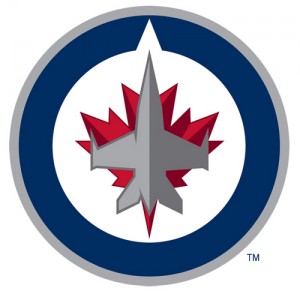 9. Jacob Trouba D (USA-U18) (USHL)
The Winnipeg Jets had a season for the history books, even though they didn't make the playoffs. Their return to the NHL this season could be capped by selecting a potential shutdown defenseman in Jacob Trouba. A native of Rochester, Michigan, Trouba earned a spot on the American World Junior team this past December, is also very adept at moving the puck. It'll be a year or two before he steps into the pros, as he's committed to the University of Michigan. There's no hurry though, so if the Jets make this pick, it could really pay off someday down the road.
10. Griffin Reinhart D (Edmonton Oil Kings) (USHL)
If you're a fan of the Tampa Bay Lightning, and have been following my mock drafts this season, this pick will look quite familiar to you. I've had Reinhart going to the Lightning in nearly every mock I've done so far, and it doesn't change here. At 6'3″, 207 pounds, Reinhart is an intimidating force on the blueline, and played well for the Oil Kings this season. He was part of their WHL championship team, and will be an even bigger piece for Edmonton next year. Reinhart has hockey in his blood, as his father and brothers are all hockey players. He would be a nice pickup for the Bolts in the number ten spot.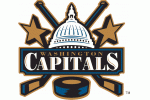 11. Radek Faksa F (Kitchener Rangers) (OHL)
For starters, yes, that is an elderly Washington Capitals logo. I've used it because Caps fans may remember the last time a Czech forward who was 6'3″ played with this logo on his chest. In case you haven't picked up on it, that player was Jaromir Jagr, and he's not too shabby on the ice. While Faksa isn't likely to be the next Jagr, he's still a very good talent, and deserves to be chosen in the top fifteen. With the wealth of defenseman expected to go in this part of the first round, and the Capitals in more need of a big forward, Faksa fits the bill.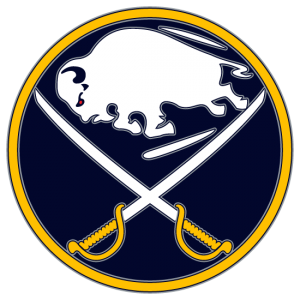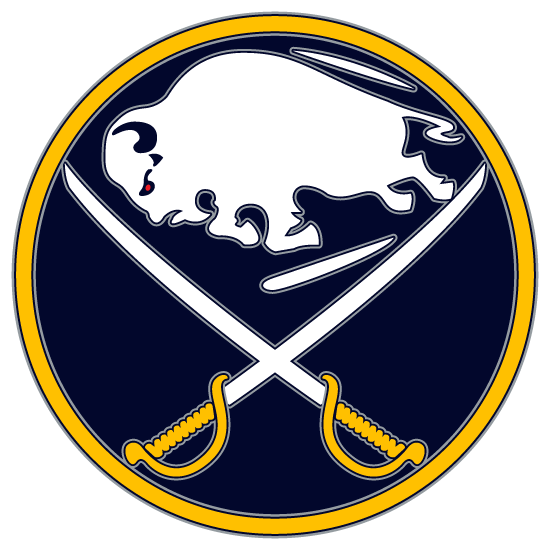 12. Cody Ceci D (Ottawa 67's) (OHL)
The rise of Cody Ceci has been a fun one to watch this season. He wasn't considered as a first rounder at the start of the season, but has since put his name into top ten conversation. At 6'2″, 207 pounds, Ceci definitely has the size to play in the NHL, but he also has the skill. Ceci is more than capable of quarterbacking a powerplay, and has shown he can play a reliable two-way game. Watching him and Tyler Myers move the puck could be a thing of beauty on the Sabres' blueline.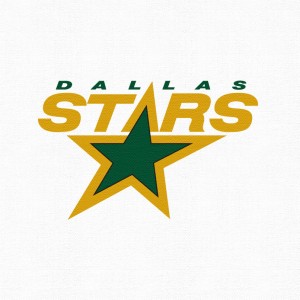 13. Olli Maatta D (London Knights) (OHL)
He was the first overall pick in the 2011 CHL Import Draft by the London Knights, and Maatta showed why in the playoffs. Maatta tied for the team league in playoff points with 23 in 19 games, and was a key part of London's OHL championship-winning squad. A native of Jyvaskyla, Finland, Maatta really put himself into top fifteen talk with his play in the postseason.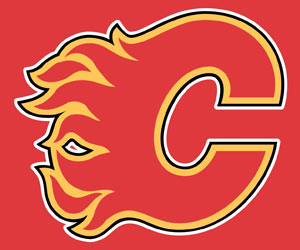 14.Brendan Gaunce F (Belleville Bulls) (OHL)
Some will say this may be a bit of a reach for Gaunce, and that he might not even belong in the top twenty. The brother of Colorado Avalanche prospect Cameron, Brendan is often recognized for his leadership abilities both on and off the ice. A weakness of his is his skating, but it has plenty of time to improve. He's a project, but could turn out to be a real solid professional in a few years' time.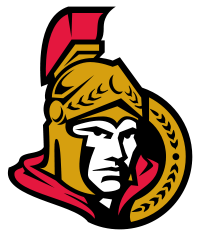 15. Sebastian Collberg F (Frolunda) (Sweden)
Sebastian Collberg is one of many talented forwards from Sweden in this draft. While he isn't quite on the same level as Filip Forsberg at the moment, he does possess a flare for excitement. He has a flashy side to his game that includes speed, skill, and unreal dangles. Many scouts have praised Collberg's game, and expect him to be a solid scorer in the NHL. It may take more than a couple of years to happen, but Collberg could be yet another Swedish star on the Ottawa Senators.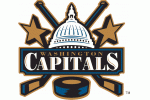 16. Derrick Pouliot D (Portland Winterhawks) (WHL)

Pouliot is an uncertainty heading into the draft. It's well-known that he's a great skater who can jump into the rush successfully, but he hasn't received a lot of exposure on such a talented Winterhawks team. He's been compared to Tomas Kaberle, who's now with the Montreal Canadiens. Pouliot is a solid two-way defenseman, and though it will take a few years, he will be expected to make a smooth transition to the next level.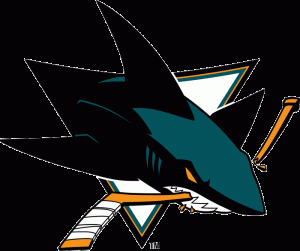 17.Slater Koekkoek D (Peterborough Petes) (OHL)
Here goes another player surrounded by injury concerns. Koekkoek suffered a torn labrum early in the season, and had his draft-year ruined because of it. He's widely recognized as a great skater with good stamina, and also as someone with a big shot from the point. Koekkoek has been compared to Alexander Edler of the Vancouver Canucks. The Sharks would be ecstatic if this risky choice paid off in the long run for them.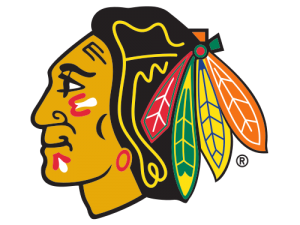 18. Tom Wilson F (Plymouth Whalers) (OHL)
Simply put, Tom Wilson is a beast of a hockey player. At 6'4″, 200 pounds, Wilson has the size to be a physical player, and he makes sure to do just that. It's not uncommon to see him run over someone who just happened to get in his way, and if a tough member of an opposing team doesn't like it, Wilson isn't shy when it comes to dropping the gloves either. He's able to excel when playing alongside highly skilled players, so he would fit nicely onto a Blackhawks team at some point down the road that currently includes Marian Hossa, Patrick Kane, and Jonathan Toews. This would be considered a stretch by some, but it wouldn't be terribly surprising to see a player who is often compared to Milan Lucic go this high.
19. Pontus Aberg F (Djurgarden) (Sweden)
After selecting a defenseman in Griffin Reinhart at number ten, the Lightning would be likely to choose a forward in this position. A skilled winger such as Pontus Aberg makes sense here. He's a good skater with a good shot, and he also has a knack for putting the puck in the back of the net. Aberg has been ranked throughout draft rankings this season, but finished the season at number twenty on the ISS' list. Tampa Bay currently has skill up front, and could use a player such as Tom Wilson, however, with Wilson off the board in this draft, Aberg's the guy.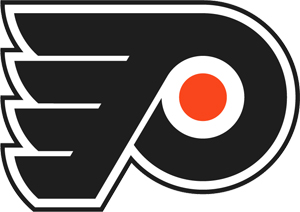 20. Hampus Lindholm D (Rogle) (Sweden)
With this pick, we end up with back-to-back Swedes being taken. Lindholm emerged as a first round talent late in the season, but has since gained a lot of steam and pushed himself into top twenty conversation. He's known as a defenseman with terrific conditioning, strong skating, and "good offensive instincts." He's got the height (6'2″) to be an NHLer, but will need to work on bulking up before he can step into the North American game.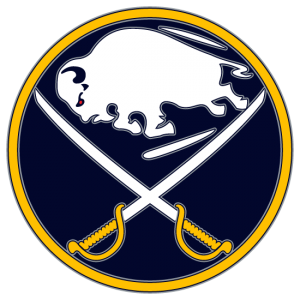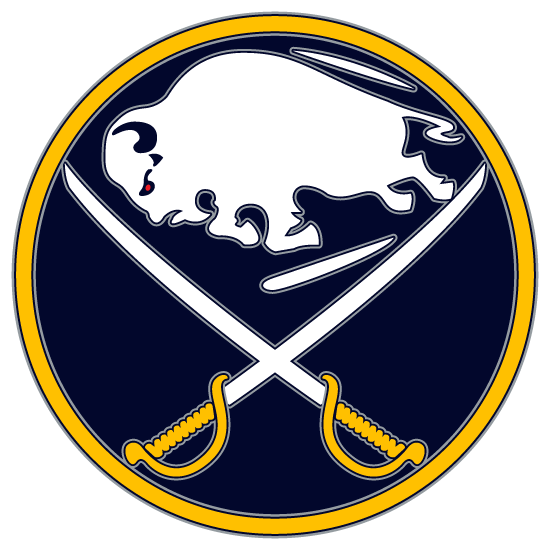 21. Zemgus Girgensons F (Dubuque Fighting Saints) (USHL)
Zemgus Girgensons could go a few spots earlier than this, but he could also slip past this pick by a fair amount as well. I had the Sabres selecting Cody Ceci, a defenseman, earlier in the first round, meaning a thick forward like Girgensons could be something Buffalo is looking for at this position. A native of Riga, Latvia, Girgensons is a reliable two-way forward with good hockey sense. Scouts have also been impressed by his shot and work ethic. A common NHL player comparison to Girgensons is Ryan Kesler, a two-way forward with the Canucks. Girgensons is committed to play at the University of Vermont next season.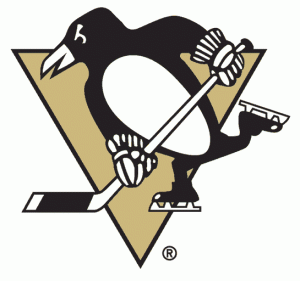 22. Colton Sissons F (Kelowna Rockets) (WHL)
The Pittsburgh Penguins selected defensemen with their first two picks of the 2011 NHL Draft, so it's fair to say they'll be looking at a forward in the first round of this one. Pittsburgh is set for years to come in terms of high-end skill players with the duo of Sidney Crosby and Evgeni Malkin. A reliable, solid role player with leadership is what they need. Colton Sissons could be that kind of player for them. Sissons can play either centre or wing, and excels when playing a defensive style of game. However, he also has the ability to score, which means he could be a terrific third-line player for the Pens in just a few short years.
23. Matt Finn D (Guelph Storm) (OHL)
Florida would be more than pleased if they have the option of selecting Matt Finn with their first round pick this year. Finn wasn't considered as first round material in September of 2011, but has risen up draft charts throughout the season. He's noted for his hockey sense, poise with the puck, and his crisp passes. Finn has been compared to Dan Girardi of the New York Rangers, who made an impression as one of the better blueliners in the NHL this season. The Panthers selected a star forward named Jonathan Huberdeau third overall in 2011, so a defenseman like Finn would be a solid choice for them.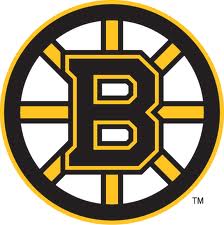 24. Nicholas Kerdiles F (USA U-18) (USHL)
Scouts from across the hockey world have placed Kerdiles in a number of places on draft rankings. Some have him going in the top twenty, while others don't even have him slotted to go in the first round. He was very impressive at the Under-18 tournament in the spring, and utilized his offensive skills quite well on the big, open ice. Kerdiles has also been called a good faceoff man, and has the potential to be a second line center at the next level. The Bruins selected standout defenseman Dougie Hamilton in the first round in 2011 – a forward is likely to be chosen early this time around.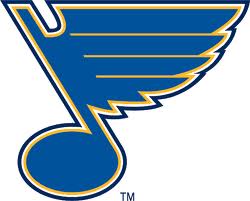 25. Brady Skjei D (USA U-18) (USHL)
After a somewhat surprising amount of success due to hiring Ken Hitchcock this season, the Blues will look to continue their good decision-making during the 2012 NHL Draft. If they can get Skjei (pronounced as "Shea") at this spot in the first round, it would be an amazing pickup for the organization. Skjei is widely considered to be the best skater available this year, and if paired with fellow smooth-skater Alex Pietrangelo on the blueline someday, the two could be a force to be reckoned with. There's a good chance he could be gone at this point, as Florida and Philadelphia will surely be eying him keenly.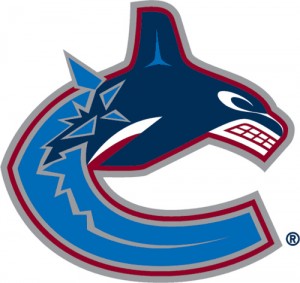 26. Stefan Matteau F (USA-U18) (USHL)
This would make for quite an impressive run if three players from the USNTDP were selected in a row. Fortunately, Matteau would make for an interesting pick by the Canucks at this spot. Matteau is ranked seventeenth overall by NHL Central Scouting, and could go a to a team such as Boston or Pittsburgh just ahead of Vancouver. The son of former New York Ranger Stephane, Stefan is a skilled two-way forward who primarily plays on the wing, but can also play center. He's considered to be a fairly safe choice, so it's probable he'll be a first rounder. At 6'1″, 210 pounds, Matteau isn't very tall, but will be more than capable of handling the physicality of the National Hockey League.

27. Tomas Hertl F (Slavia) (Czech Republic)
The Phoenix Coyotes have done well when bringing Czech players into their lineup in recent years, as both Martin Hanzal and Radim Vrbata have worked out well for them. Last season, Hertl was the leading scorer in the Czech junior league, and he also had a very good performance at the World Juniors this past winter. Some of his strengths include stickhandling, creativity, vision, and great passing. The ISS' head scout, Ross MacLean, has described Hertl as a "very under the radar prospect". Many believe Hertl is nowhere near his maximum potential, and will be a prospect to watch in the coming years.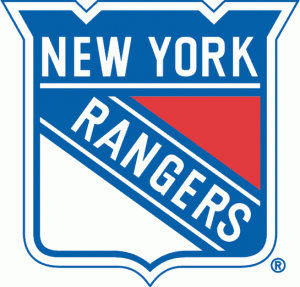 28. Dalton Thrower D (Saskatoon Blades) (WHL)
Dalton Thrower is a very intriguing young prospect. He certainly won't make the NHL as a scoring defenseman, but if he maintains his rugged, gritty style of play, there's a good chance he'll be able to grab a spot someday. Though he plays like a big guy, he isn't, as he's only 6'0″, 190 pounds. But his toughness and smooth skating have turned him into a can't-miss prospect. The aforementioned Ross MacLean has even described Thrower as one of his favourite prospects in the draft. MacLean actually compared him to one the always involved Darius Kasparaitis, a former NHL blueliner with he Rangers. Thrower is also commonly compared to Vancouver's tough defenseman, Kevin Bieksa.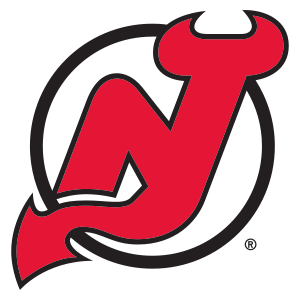 29. Malcolm Subban G (Belleville Bulls) (OHL)
As much as it pains me to do this, I'm predicting that a goaltender will be chosen in the first round. Seriously though, general manager Lou Lamoriello must have something up his sleeve here. Why else would he have chosen to keep on to this pick when he had the option to forfeit New Jersey's first round selection in either 2012 or 2013? Normally, I'm not a fan of teams selecting goaltenders in the first round. Having said all that, I am a fan of Subban's game. He has great agility, strong legs, athleticism, and a terrific glove hand. This would be one of the biggest shockers of the draft if this were to happen, but then again, Lamoriello has been known to make some interesting moves once in a while.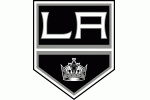 30. Martin Frk F (Halifax Mooseheads) (QMJHL)
Up front, I would like to extend my congratulations to the Los Angeles Kings and their fans for winning the most prized possession in hockey, the Stanley Cup. Martin Frk had a great first season with the Mooseheads in 2011, a year in which he put his name on the map after an amazing WJC showing. In the games he's played since his concussion issues earlier this season, Frk has been streaky at times. Whether it's a direct result of the head injury his unknown, but nevertheless, he still has great talent and potential to go with it. It's a risky pick, but for the 2012 Stanley Cup Champions, it's a risk the Kings could be willing to make.
This wraps up my mock drafts for the 2011-2012 season. I'd like to thank all of those who have followed them throughout the year, and I appreciate the support you've given towards them. Thanks for a great year everyone, and I look forward to upcoming 2012-2013 season. Cheers.
________________________________________________
Follow me on Twitter: @DavidOConnor95    "Like" my page on Facebook: David O'Connor