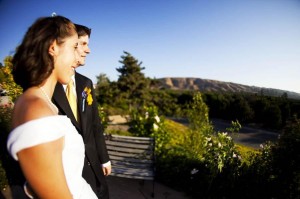 Professional wedding planners will tell you June is traditionally the most popular month to get married. Couples may plan a June wedding because of a better chance of nice weather and outdoor photographs against a glorious background of in-season flowers. In June, there is also lesser chance of spring rain or a scorching, mid-summer heat wave.
Choosing a wedding date can be tricky. Preferably the selected date will not conflict with the special birthdays or anniversaries of loved ones or major religious/national holidays.  The precise wedding date is usually chosen a year or so in advance. Unfortunately, unforeseen circumstances may turn what originally seemed to be the optimal date for bride, groom and invited guests into a somewhat less than an ideal time. Like, what if your favorite team makes it to the Stanley Cup Finals?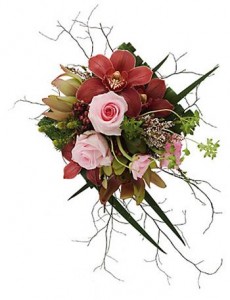 Alright, it's impossible to foresee everything and anything that can happen a whole year in advance. And before you decide that a lousy hockey game is not an important enough event to interrupt a wedding ceremony or reception, listen to this story a friend of mine told me:  Three years ago, he was invited to a wedding in Ottawa on the first Saturday of June. Beautiful occasion, all was going splendidly. After dinner, the groom got up to give his speech. It soon became apparent to him that many of his buddies and members of the wedding party were not in the reception room. Perhaps they had just briefly stepped out to the washroom.  Regardless, he continued. First, he thanked his parents and his new in-laws for their assistance and support. He proceeded down the list of people he wanted to thank and was sure to mention his uncle Robert who owned a limousine service and had contributed his assets handsomely to the wedding. In the exact moment he mentioned his Uncle Robert's name, a tremendous cheer went up that could be heard throughout the building, however it came from somewhere out in the hallway. As it turned out, the reception hall had installed a TV up on the wall, just outside the reception room. The Senators were playing the Ducks in the Cup final and Ottawa had just scored. Uncle Robert was dismayed. He wasn't THAT appreciated after all!
The first time a Stanley Cup playoff game was scheduled in the month of June was 1992. A 10-day players' strike late in the season pushed back the start of the playoffs to April 18, the latest date in NHL history. The Cup was won by Pittsburgh on June 1 that year. After that, the NHL regular season schedule was lengthened to 84 games for a couple of seasons. Then came a 103-day lockout in 1994-95 when the start of the 48-game season was pushed back to January 20 and the playoffs only began in May. Then there was the mid-season breaks provided for Olympic years. For one reason or another, NHL hockey in June has become a necessary tradition.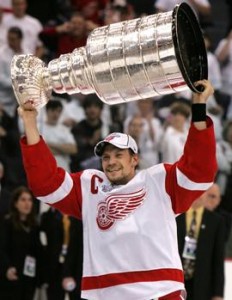 Obviously there is a strong correlation between playing in June and team success. The Detroit Red Wings have played hockey in June in six different years, more than anyone else. As of 2009, a total of 20 different teams, or 2/3rds of the league have played at least one game in the month of June. Most of the teams that have yet to experience an extended playoff run into the calendar's sixth month are the newer, less established franchises.
The point is, if you're planning a wedding date next year, you may wish to take into account the importance of the Stanley Cup playoffs, particularly in Canada and most definitely, the Finals. Alright girls, I'm exaggerating a bit. But don't say you weren't warned.